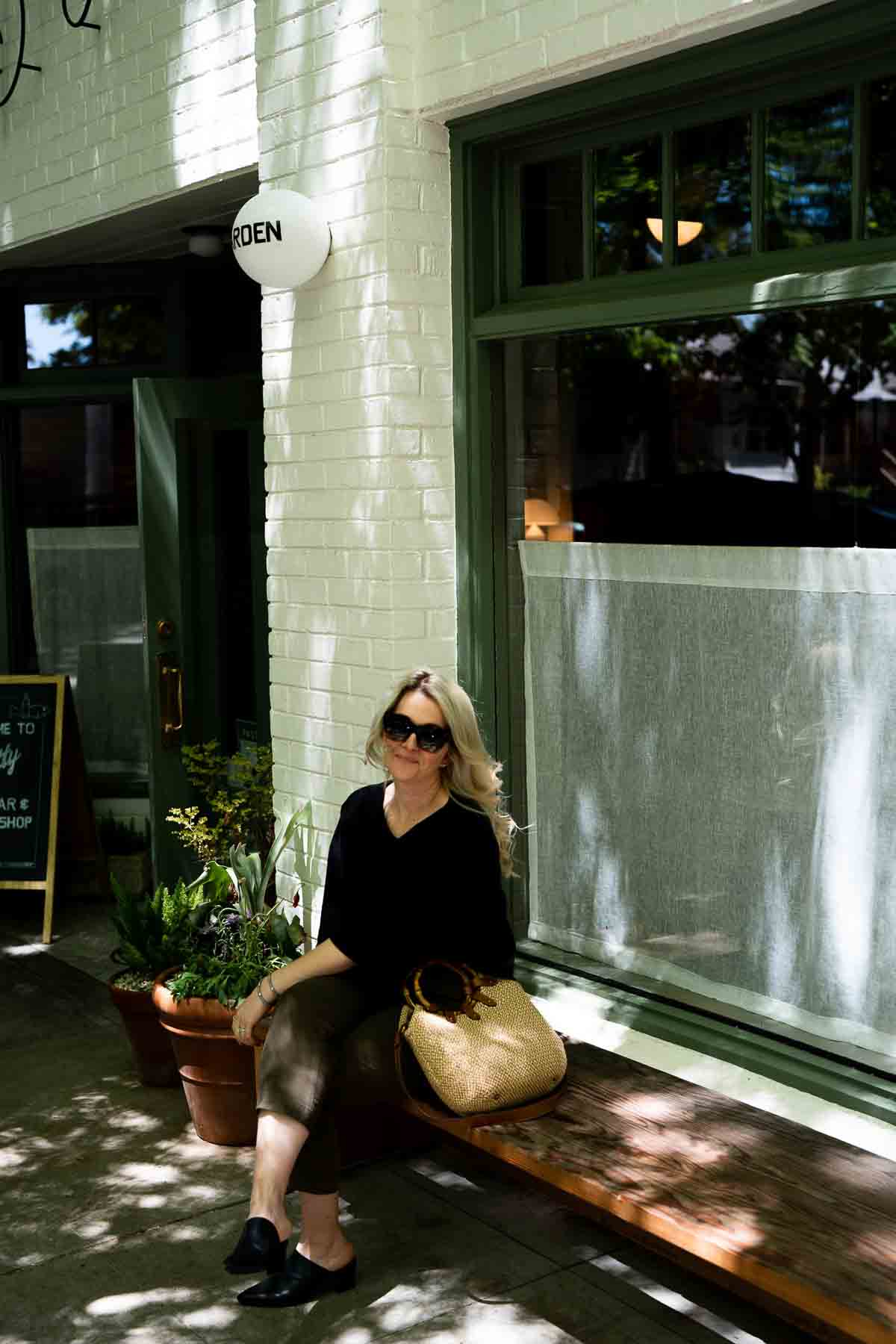 After a few year hiatus, I feel as though I'm finally getting back into the groove with my style (a baby and that worldwide at-home life will do that to you). So I've been recently discovering items in my wardrobe, including my favorite shoes. I've been wearing a fair few black mules outfit iterations. These classics are so comfortable and sleek, I can't get enough.
Black Mules Outfit
I first discovered AGL shoes at Nordstrom in grad school. I had a pair of purple ballet flats that were unbelievably comfortable and stylish. They withstood all my walks around campus and always elevated any outfit.
These black mules were my second pair from the brand a few years later and they're wonderfully comfortable and well-made. They're made by an Italian company, just like my Sarah Flint Shoes – similarly crafted to fit feet!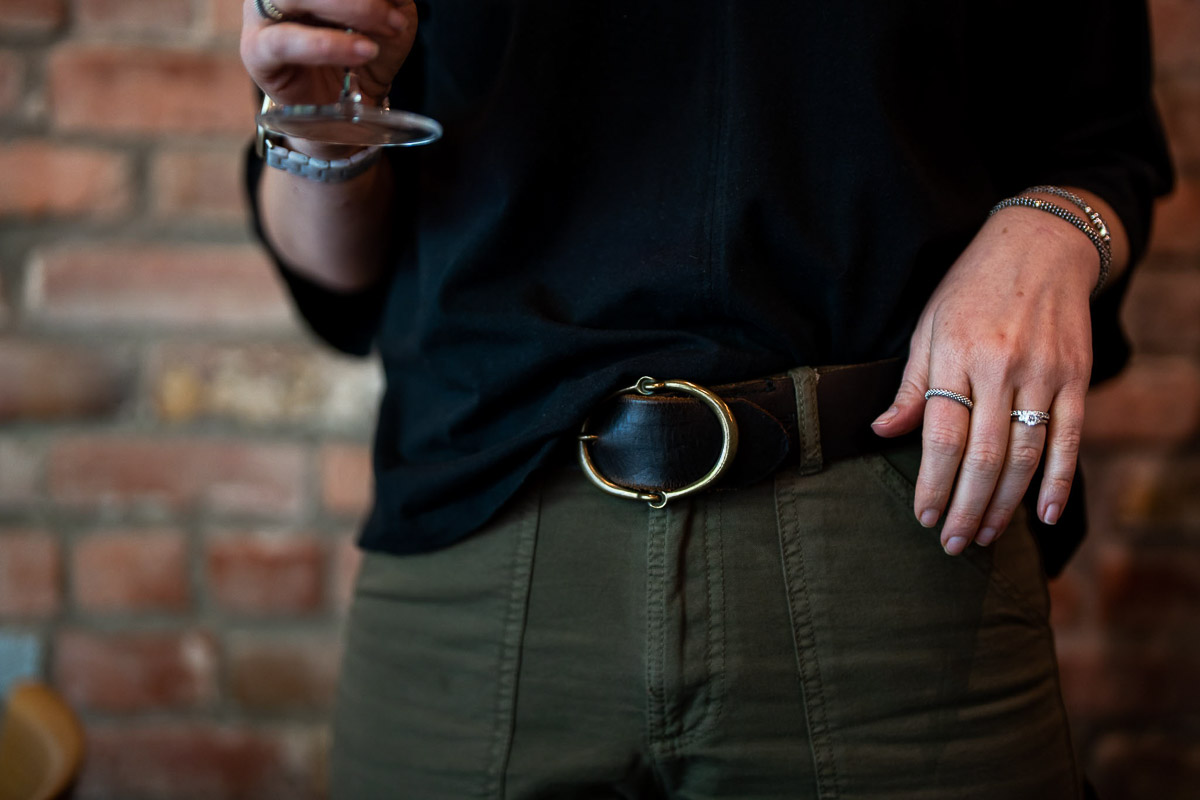 I recently met up with a friend for lunch at Betty Wine Bar – a fun spot for a great glass of wine and tasty food! A slight breeze in the air, I paired my drop sleeve black top (from my sustainable fashion collection with wearwell) with green khakis for a professional, comfortable look!
Types of Mules Shoes
I'm a big fan of mules – those with heels have chunkier heels, so they're much more comfortable than a pair of high heels.
Popular mules these days are flat with the open ankle, but I like at least a bit of heel, so they don't scream house slipper (of course the shearling-lining really pushes that image over the top).
Besides these black mules, I have a pair of camel, open-toe mules that I've been reaching for more now that we're moving into spring and summer fashion!
Green Khakis & Black Mules Outfit
You know I live in denim, but for about the last ten years, I've always had a pair of green pants. These green chinos were it for a while and now I have this pair from Marine Layer (a B Corp brand)! These organic cotton pants are similar and come in a range of colors
While olive green is certainly a neutral, I like treating it as a pop of color by pairing it with black (and dark brown). It's a great way to stay in my neutral wheelhouse without much work.

Black Mules Outfit Details
Here are the exact products I'm wearing as well as available alternatives!
Mata Trader Dop Sleeve Tee
Marine Layer Green Khakis
AGL Pointed Toe Mules (similar leather heel and stacked heel version)
Ralph Lauren Belt (similar belt by Madewell)
Celine Sunglasses
Eric Javits Straw Handbag (on sale!)
LAGOS Bracelets & X Ring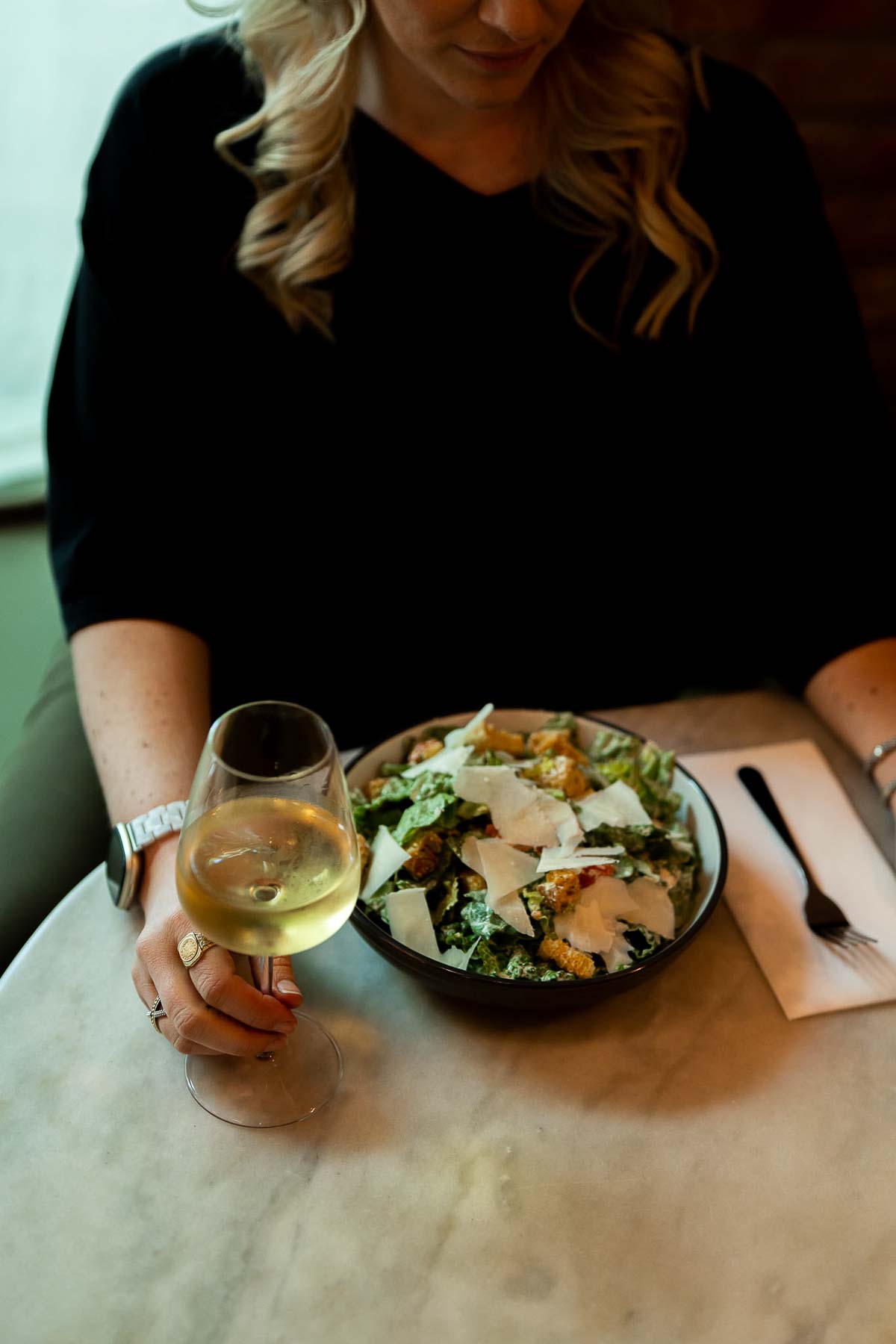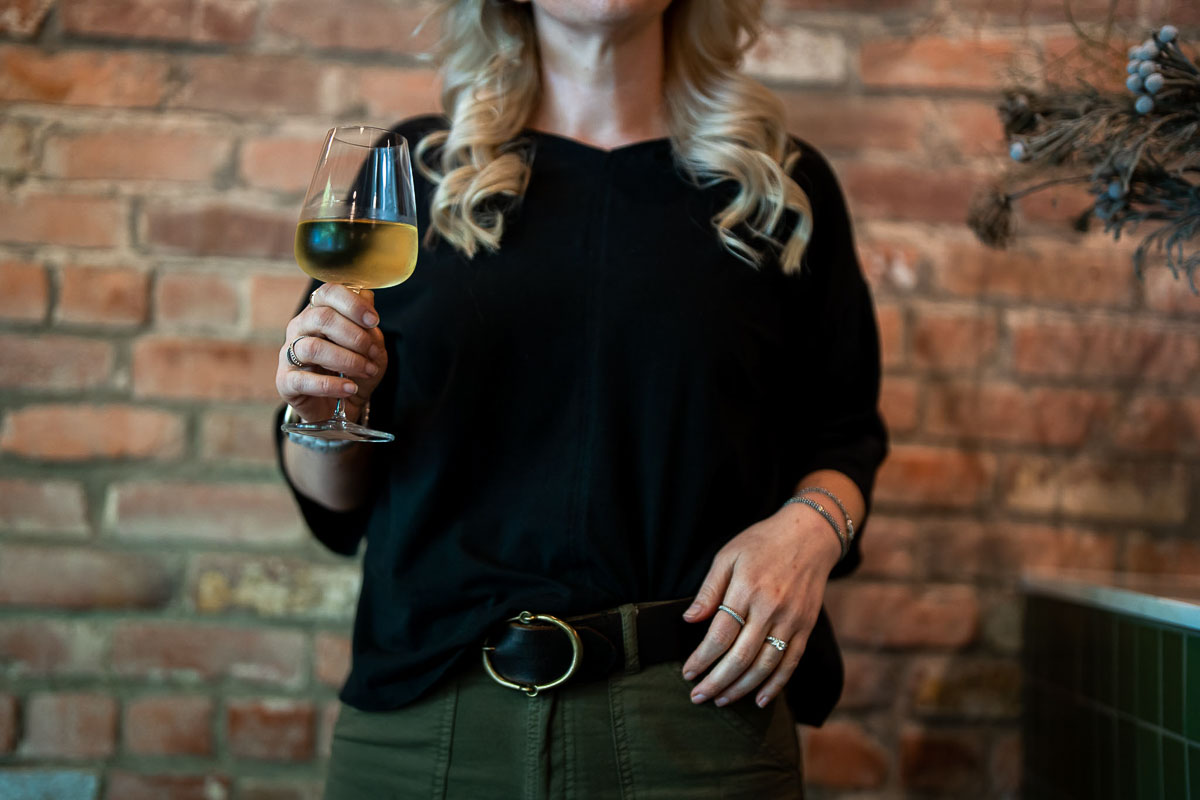 More Black Mules Outfits