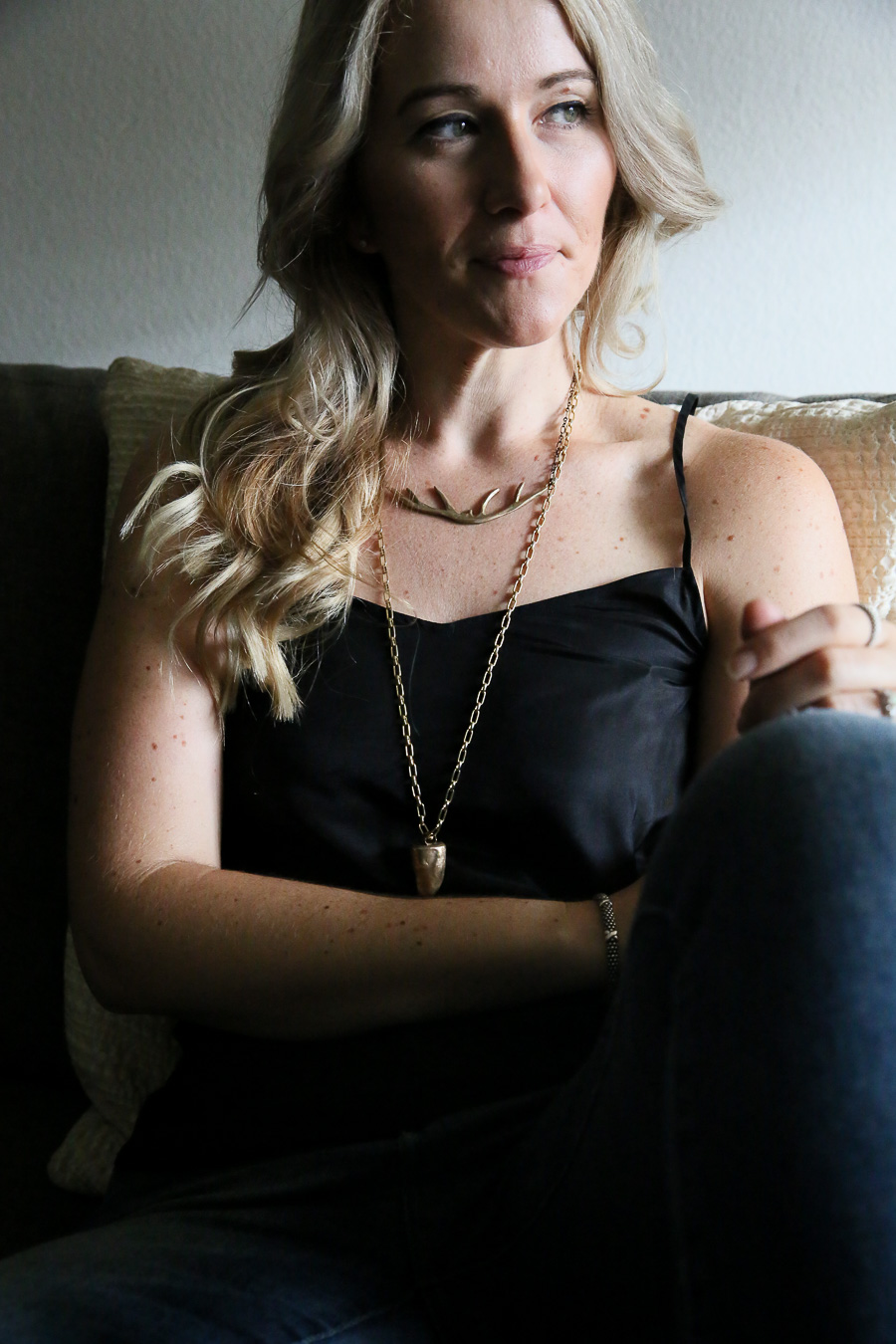 Growing up I remember associating women with the jewelry they wore. Whether it was a ring, their earrings, or a necklace, their jewelry seemed to define them in my eyes. It seems that only now do I have that set of everyday jewelry – the pieces that are defining my style and becoming recognizable by my friends and family.
In high school and college, my friends knew me for my eclectic jewelry. Every time we traveled somewhere, I sought out unique pieces (usually necklaces). I remember one particularly fanciful crescent shaped piece of glass (in lime green and blue of course) – oh how my styles have changed!
Eventually I wore through the pieces and stopped replacing them when we traveled. But all those pieces have certainly shaped my current selection.
Sustainable Jewelry
As I've learned more about sustainability and the secrets of poorly sourced materials and poorly treated people, I've been trying to learn more. While I'm not perfect and I can't tell you much about the jewelry I do own, I can speak to the choice of investing in quality pieces that you'll wear for years and years to come.
My gold necklace below is made from recycled gold, which didn't mean anything to me when I bought it 5 years ago, but I loved the look so much. Now I understand even more how wonderful that piece is.
I find that though I wear practically the same jewelry day after day, it doesn't get old – to me or others. Part of knowing my style includes jewelry. I have a great appreciation for all kinds of jewelry, but I understand what I like to wear, what matches my style, and the quality I've come to appreciate.
EVERYDAY JEWELRY | NECKLACES
Necklaces is where I have the most options. You may remember I shared a necklace here that my parents gave me. Not only do I love the pendant, but it reminds me of my dad, making missing him just that much easier. I have one other small gold necklace that does the same. It's my name written in Hebrew – a memento that is meaningful on many levels.
That necklace from my parents is what's called an "omega chain." It's beautiful on its own, but it can also hold pendants. My parents gifted me a blue stone and that black opal stone in pendant for that chain.
On our trip to Prague, I found a pendant with a beautiful piece of moldavite – an incredibly beautiful green stone with loads of character. You can catch a glimpse of it in my post on knowing your style!
Besides those two necklaces, however, I have one other that I wear on the regular. They're by jewelry designer Natalie Frigo.
This gold necklace of antlers was a find in my hometown a few years ago. Back in college, I'd bought a similarly shaped necklace of a dove for a few dollars at Forever 21.
Even as the necklace tarnished over the years, it never failed to garner compliments every single time I wore it. And I just couldn't let it go, until I found its replacement. This antler necklace was it – and it brings just as many compliments as its predecessor (thankfully without the tarnishing). It's even a great accessory for this off the shoulder dress outfit!
My EVERYDAY EARRINGS
What you can't see in these photos are my diamond studs. I wear them day in and day out and have for about 15 years. Even though cute dangly earrings were why I pierced my ears when I was 17 (quickly followed by a second and third pair of holes), I've never been able to wear them with ease. It's not even a comfort thing; I've just never thought they looked good with my face – so it's been studs ever since.
My EVERYDAY RINGS
I've never thought I had dainty fingers, so while I love the dainty ring trend, it just isn't for me. Instead what I've found are sturdier pieces of jewelry with a slightly bigger profile that fit my fingers perfectly. The two rings I alternate between everyday are both by LAGOS.
The first is the classic X ring and the second is a studded, stacking band. I adore each of these rings, but they're sturdy enough that I don't worry about hurting them no matter what life brings my way.
Because I wear one or both of these rings every single day, the investment more than pays for itself and I can only imagine how many more years of wear I can get out of them!
And having watched David's jewelry in Schitt's Creek so much, I'm very seriously considering gettings two more stacking rings to complete the one-handed ring look!
EVERYDAY JEWELRY | BRACELETS
Finally – my bracelets. Lately I've been wearing one or two bracelets here and there. They're two of the LAGOS Rope Bracelets. While my fingers may not be small, my wrists are and this piece fits me perfectly. I love wearing it on its own or stacking it with other pieces. I'm not sure I'd wear all the rings everyday, but it would be a great jewelry look for even a coffee date with friends!