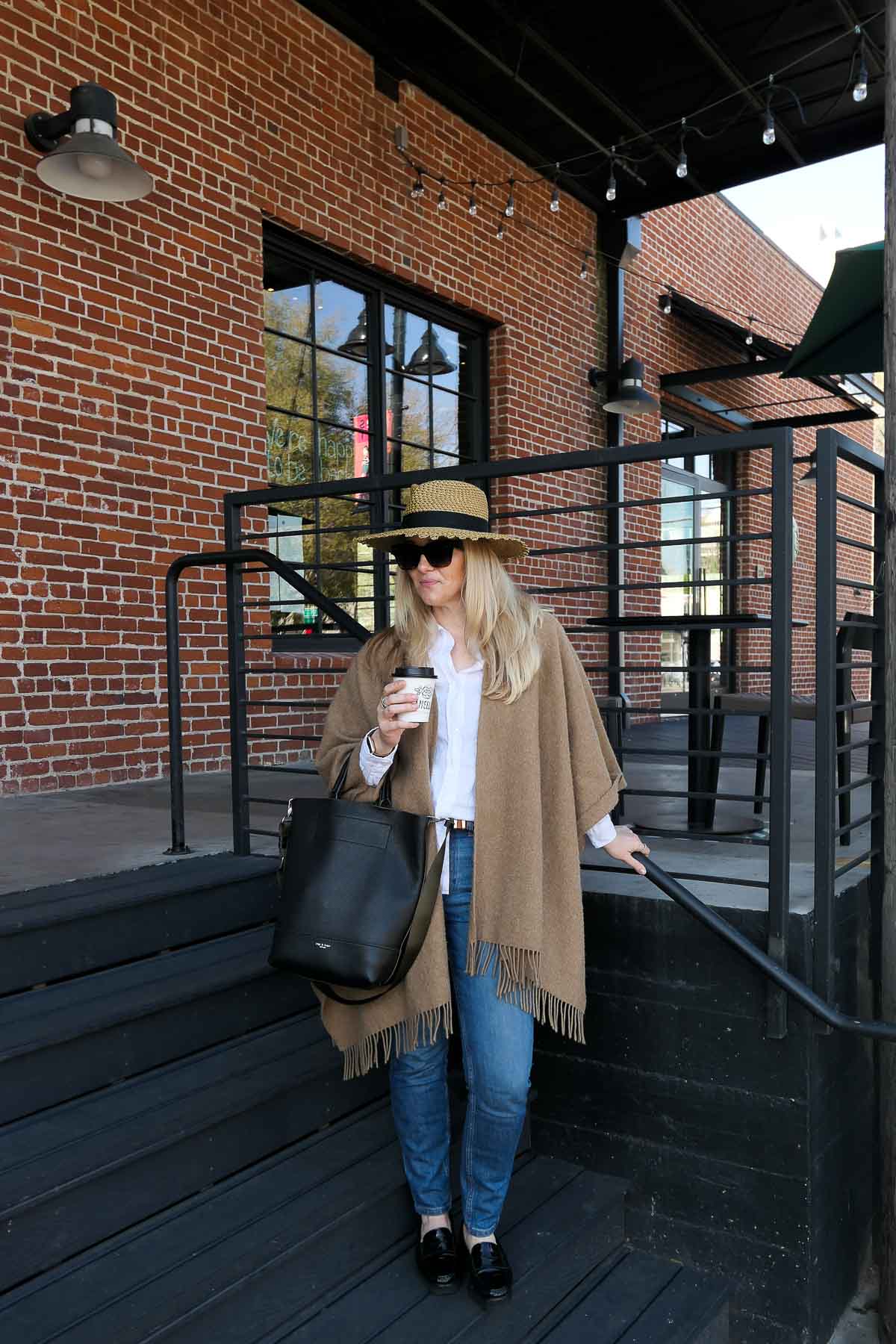 I know what you're thinking – hats are great, but you aren't a hat person, but you are! I promise. And you know why? Because hats are actually a must have accessory in your wardrobe – for men and women – so it's time to love them like your jeans and wear them like your favorite sweater.
I used to love the look of hats but never thought I looked great in them. Even when I started wearing hats, they were kind of an "over the top" addition to my outfit.
Then, with time, I started to see them more often as an important part of the outfit or even the central focus of an ensemble!
Hat Outfit Ideas
It started when I finally got some great hats in my closet. I started working with Goorin Bros. which got me introduced to great fedoras in fun colors.
My first hat from them was actually navy blue and I LOVED it. Well, actually, I LOVE it; it's still a part of my wardrobe!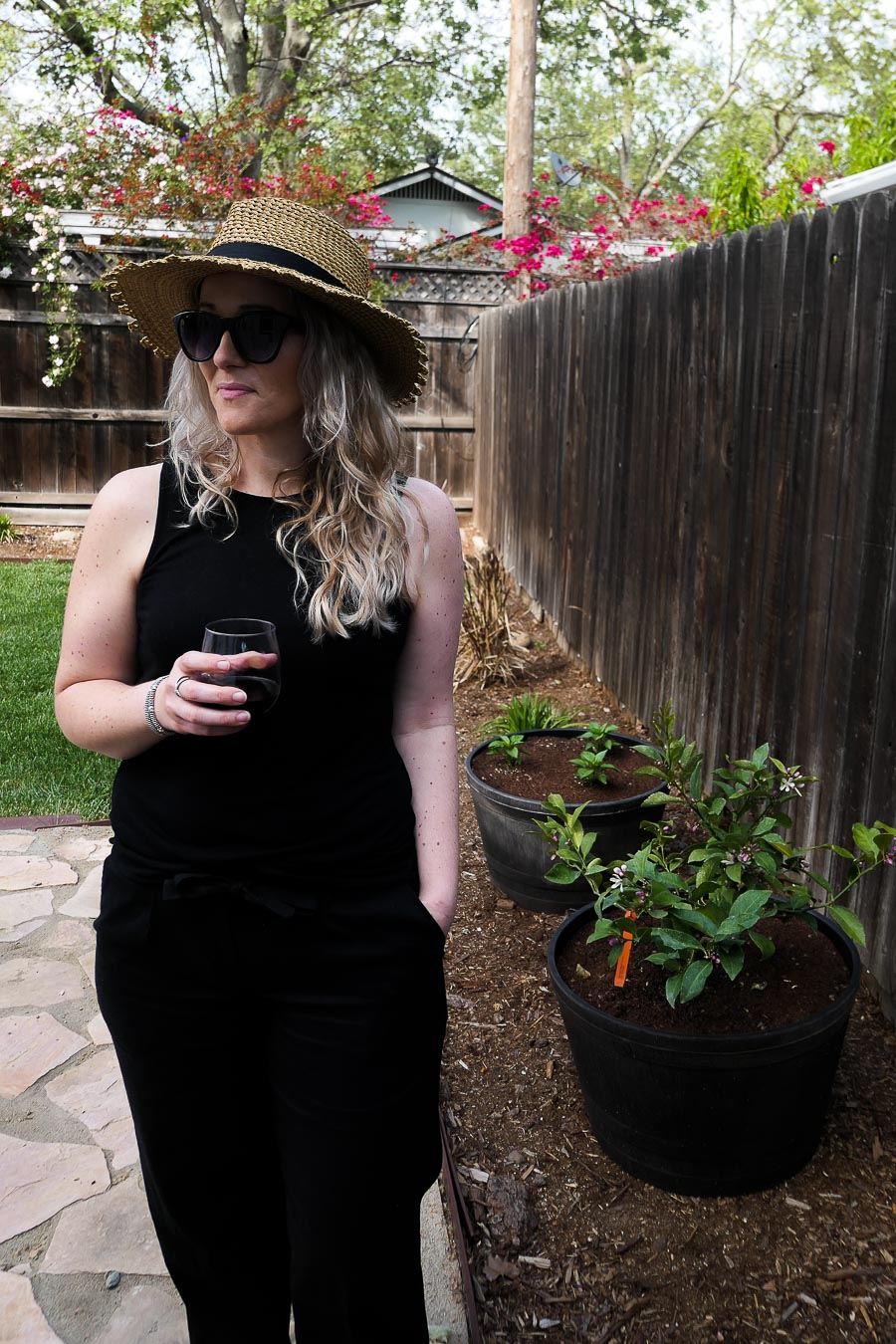 Then my mom, who wears hats anytime she's outdoors, discovered Eric Javits hats at Nordstrom after falling in love with their straw purses. Talk about must have accessories!
Their hats are an investment (a prime example of long lasting clothes), but they're worth every penny. I've worn mine for the last few years (my purses too) and they still look brand spankin' new. Their "squishee" technology is built to pack for travel and easily reshape – so they can stand the test of life!

Besides being super cute and long-lasting, however, is that while their straw hats have that casual vibe, they're very well structured and well-made – kind of like how the rest of my closet is. Coincidence? I think not.
So then I forayed into berets (AMAZING for travel). See my tricks how how to wear a beret anytime and how I wear a beret when traveling!
So the trick to getting into hats is really just finding the right ones! And once you get used to the one(s) that so perfectly suit your style, you can start to step out of your comfort zone!
With such a limited wardrobe when I was pregnant, I also really leaned into accessories. Maternity style and postpartum life were everything sartorially simple for me. I didn't want to build out a full wardrobe. So let's just assume I got real sick of all the same clothes…because that's exactly what happened.
Instead of buying more clothes, however, I added more and more to my accessories. My purses, jewelry, and hats became my must have closet accessories. And I started getting better at coming up with hat outfit ideas!
Are Hats Sustainable?
You know I love finding ways to enjoy all my favorite things and not feel wasteful and guilty about it.
So here's the great thing. If you lean into the joy of accessories and letting them take a more central role in your wardrobe, you can have a smaller closet.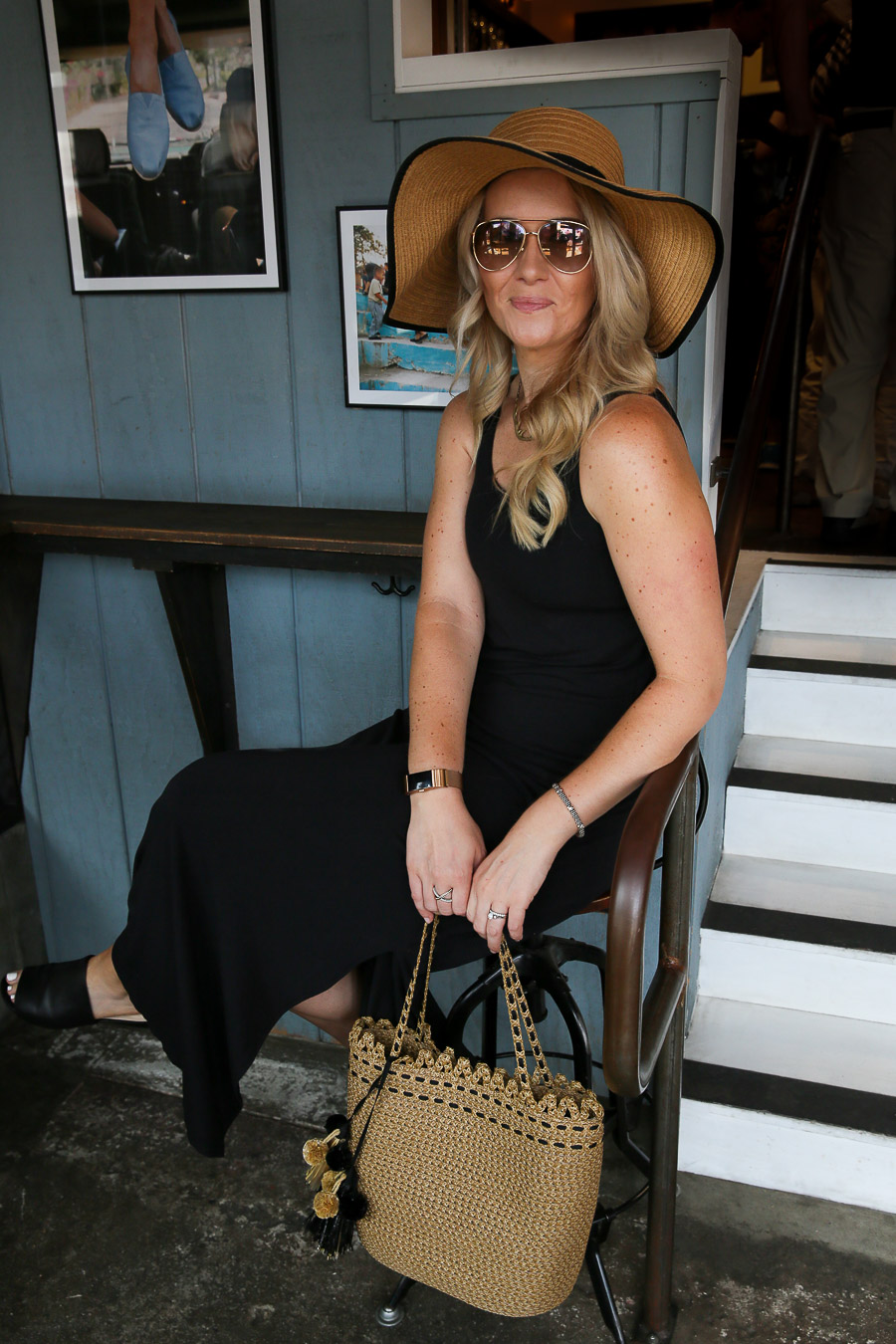 I'm big on outfit repeating and getting the most wear I can out of all my clothes. That whole mindset has really gotten me to a place where I know my style and I feel as though I always have something to wear.
So if I ever am tired of the same shirt and jeans or dress on constant repeat, I can always top it with a hat and change up my hairstyle for a seemingly new look – with nothing new to add to my closet!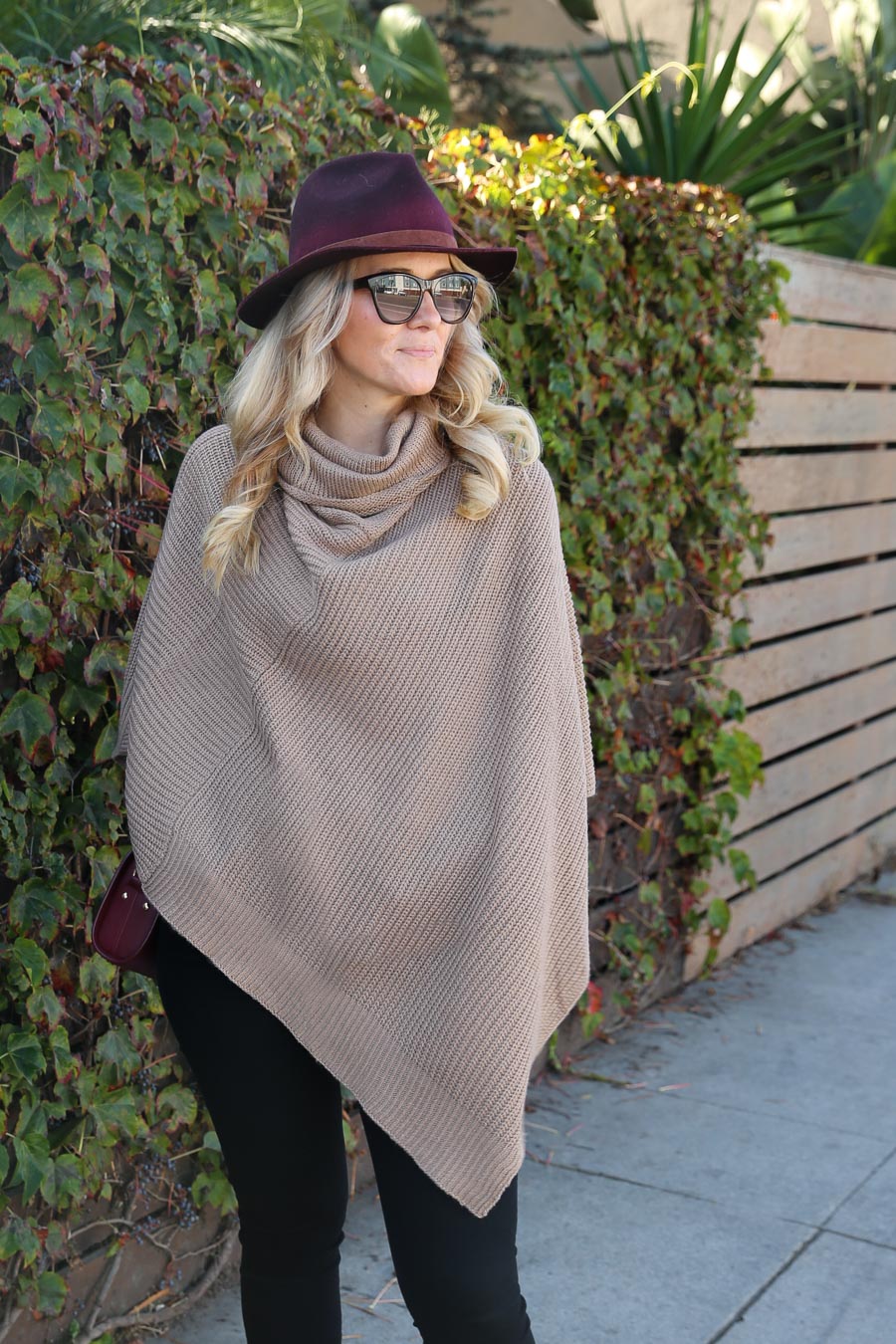 How to Wear Hair with a Hat
The other part to wearing hats, for me at least, was figuring out what to do with my long hair. I will tell you that now, I'm far less concerned about the status of my hair under a hat, but it was certainly important at the beginning.
My first approach to hat hairstyles was to do a single side braid (see my photo tutorial). The side braid keeps hair contained and out of the way. This is a perfect hairdo for when I'm traveling too. I don't need any tools and it's great in heat and rain!
Then I think I moved to curls (with my hair straightener of course). Truthfully this is my most elegant go-to. It always looks good and easily dresses up even the most casual outfit idea.
Now, however, everything is fair game. In warm weather, I like to pull my hair in to a low messy bun to one side (see a photo here). The truth of that photo is that I was dirty from working outside all day and forgot I had a meetup that night (just before the pandemic). I quickly did the messy bun to hide my dirty hair and through on my hat. I got so many compliments on my look that night – because of the hat!
And now that I spend quite a few days just hanging with C and heading out for walks, I like to throw a hat over my natural waves and look a bit more put together.
The world is your oyster when it comes to hats. Find a particular hat and hairstyle to be your go to and then, as your become comfortable, start switching up your hair and your hat!