This black wash jeans outfit was sponsored by wearwell.
I've wanted black wash jeans for a long time. I used to follow a fashion blogger who often wore a pair and I just always thought they were a edgy way to wear my beloved black jeans style. While she wore them with 4″ heels and looked impossibly chic, I'm rocking them with sneakers and feeling pretty fabulous!
This black wash jeans outfit is now on repeat, but you know what I love most? It's all stylish, trendy, and sustainable! Which honestly makes me walk a little better and look a little more fabulous.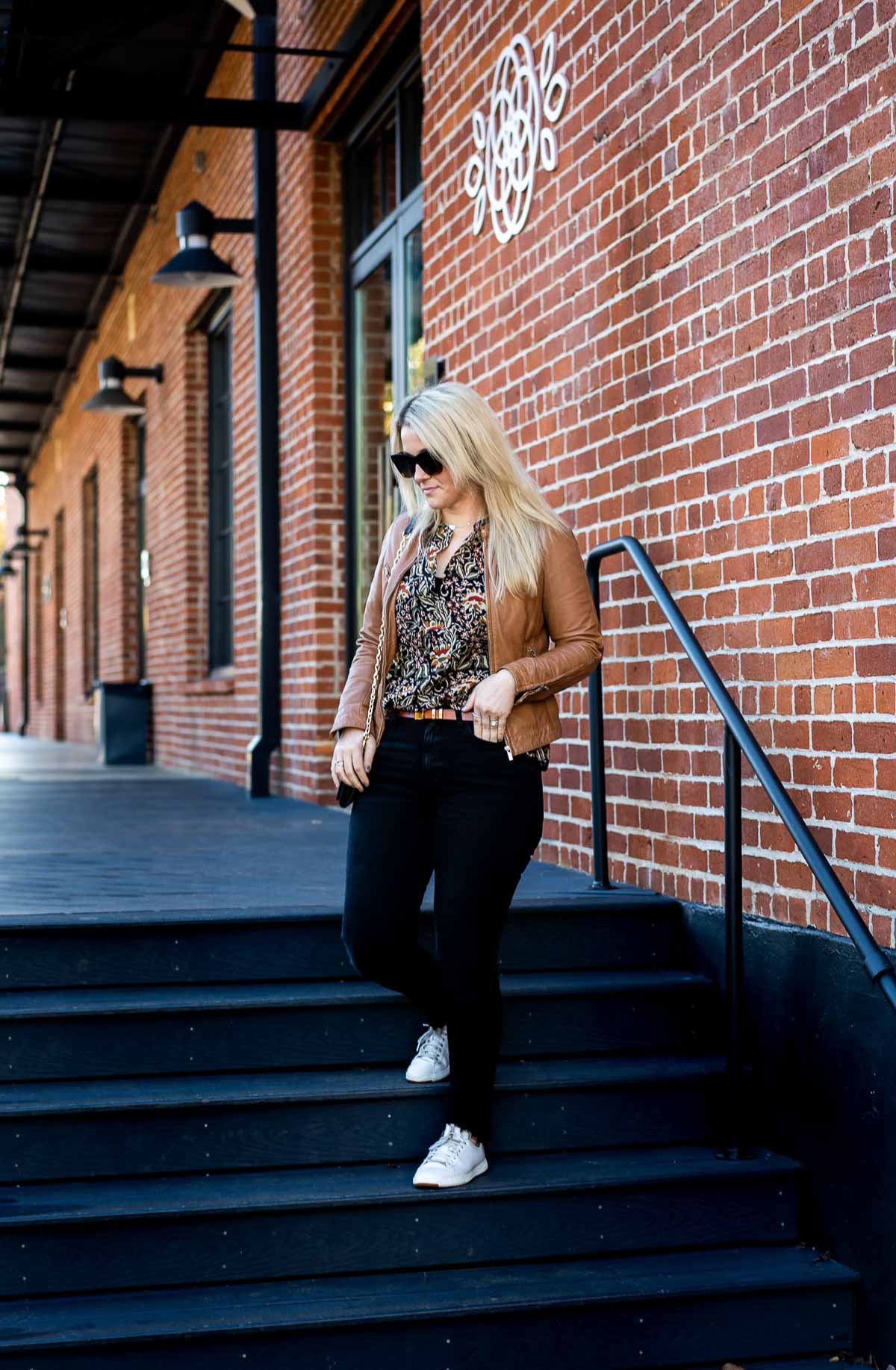 Usually when we think about sustainable living, stylish outfit ideas aren't the first thing that come to mind. If you immediately think hippie, yippie, or just ill-fitting, you aren't alone. I did too. I'm a little embarrassed to admit that.
But as I started living more sustainably, I never had any intention of changing my style. I love denim (yes, despite it's rabid water use); I love good shoes; and I yearn for designer pieces upon occasion.
Do those things make me a bad person? Nope! In fact, with a bit of research, I realized all of these things could still be possible!
And now that wearwell is on the fashion scene, I don't even have to do that bit of research – I have a single website to visit to look for sustainable clothes, accessories, and shoes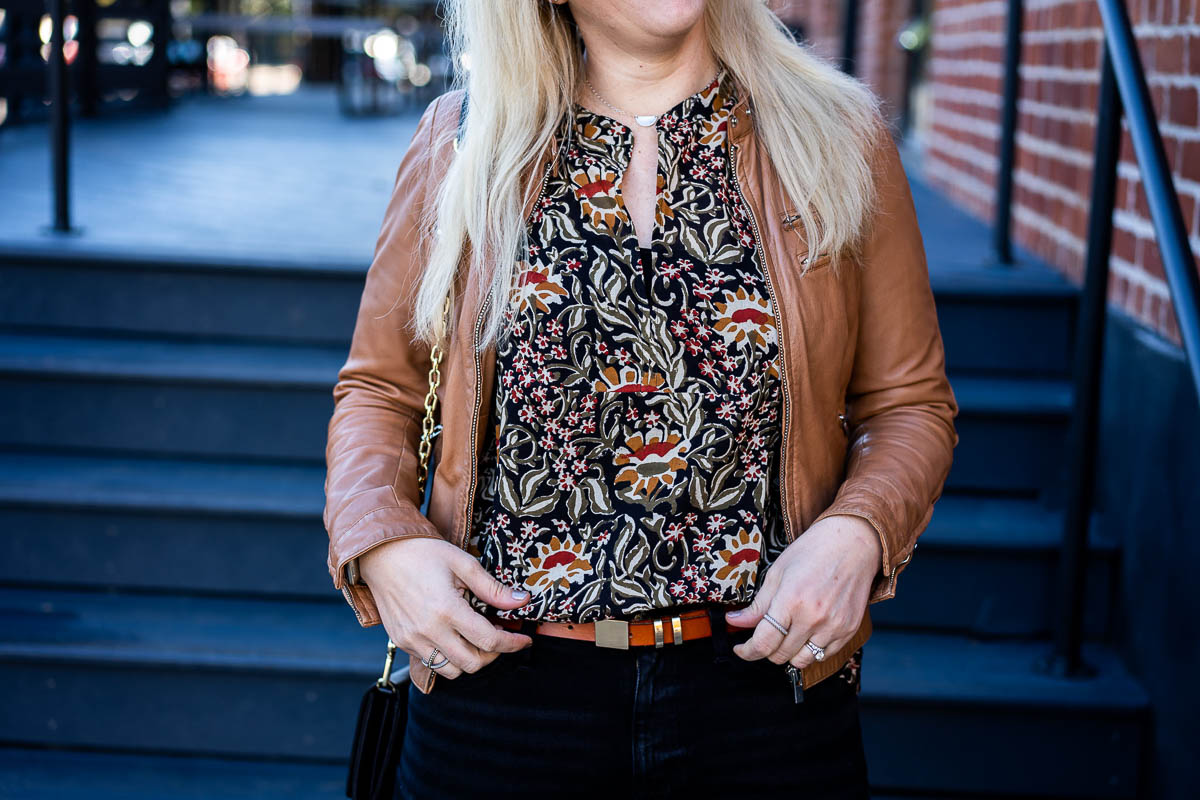 Black Wash Jeans Outfit
Ok. So first, let's talk about these black wash jeans and this outfit! The denim is by ÉTICA – a brand I discovered last summer (in these organic cotton shorts).
I loved that they use organic cotton to make designer quality jeans! If you check out this product page on wearwell, you'll see that they also offer living wages to employees, reduced water usage in production by 90% compared to industry standards, are a member of bluesign (a platform regulating factory emissions), use GOTS-certified organic cotton, and are a part of 1% for the planet.
And that's not all, but that's enough, right?
You know what's even better than how great these jeans fit, that adorable raw tulip hem that I'm madly in love with, and all those sustainable things above?
That wearwell's site has done all the research for me. They only sell brands that are making a big effort not to harm people or the planet!
Bod & Christensen Jacket | Willow Blouse
Cindy High Rise Jeans | Cole Haan Sneakers
Tory Burch Crossbody (similar)
Virtual Sustainable Styling
So while I'm great at spotting denim online that I know I'll love, I'm not the greatest at everything else. And, let's be honest, I'm apt to just glance at the dresses…so I did one of their virtual styling "sessions."
On their site, you take about a ten minute quiz about your style. Some of it is general categories of clothing and color palettes you're attracted to, and other things are more particular (like what do you do in your clothes all day).
From there you'll be emailed a link to check out the pieces that were hand-selected for you by one of their stylists. Here are the pieces they picked for me…
Sustainable Black Jeans
The black jeans are an obvious choice for me – as are the Wisteria Sweater (the white open front cardigan) and those gorgeous earrings.
I didn't love the stripes on the Cori Wweater, but when I clicked the link, it also comes in a mustard color that I think is beautiful – and would be so fun for layering!
And I love the look of the ribbed dress, but I'm not feeling cool enough yet to wear it! I'm working on it.
But before we get lost in all that good fashion…
The jeans are made by a company that is Fair Labor Association certified; they use 90% organic, recycled, or regenerated fibers; and they embrace circularity in their business model.
The striped sweater is another bluesign partner; they use organic and recycled materials; their warehouse employs adults with disabilities; and they're California-based!
And the earrings are made by a company employing and protecting survivors (domestic and international) of sex-trafficking!
So stylish, sustainable fashion all around!
An individual styling session costs $10, but if you join their memberships (more below), then you can have have a personal stylist session whenever you want! Since the monthly membership is also $10 and you get 10% off your order, that's certainly the better deal!
Sustainable Fashion Website
So while I've been long searching for a website that sells sustainable fashion (much like my go to sites for clean beauty), I hadn't had any luck until wearwell came into the picture! Before I was piecemealing various brands and site together.
And we all know that once you find a go to spot for whatever it is you need, you want to know about the perks…
Wearwell members get 10% off every order, free shipping & returns, and you can get personal styling from their team whenever you want (see above).
There are monthly memberships – $10 per month, and annual memberships – just $8 per month.
Even if you just plan to order once, one monthly membership is worth it to waive the $8 shipping fee, get 10% off, and get as much styling help as you need!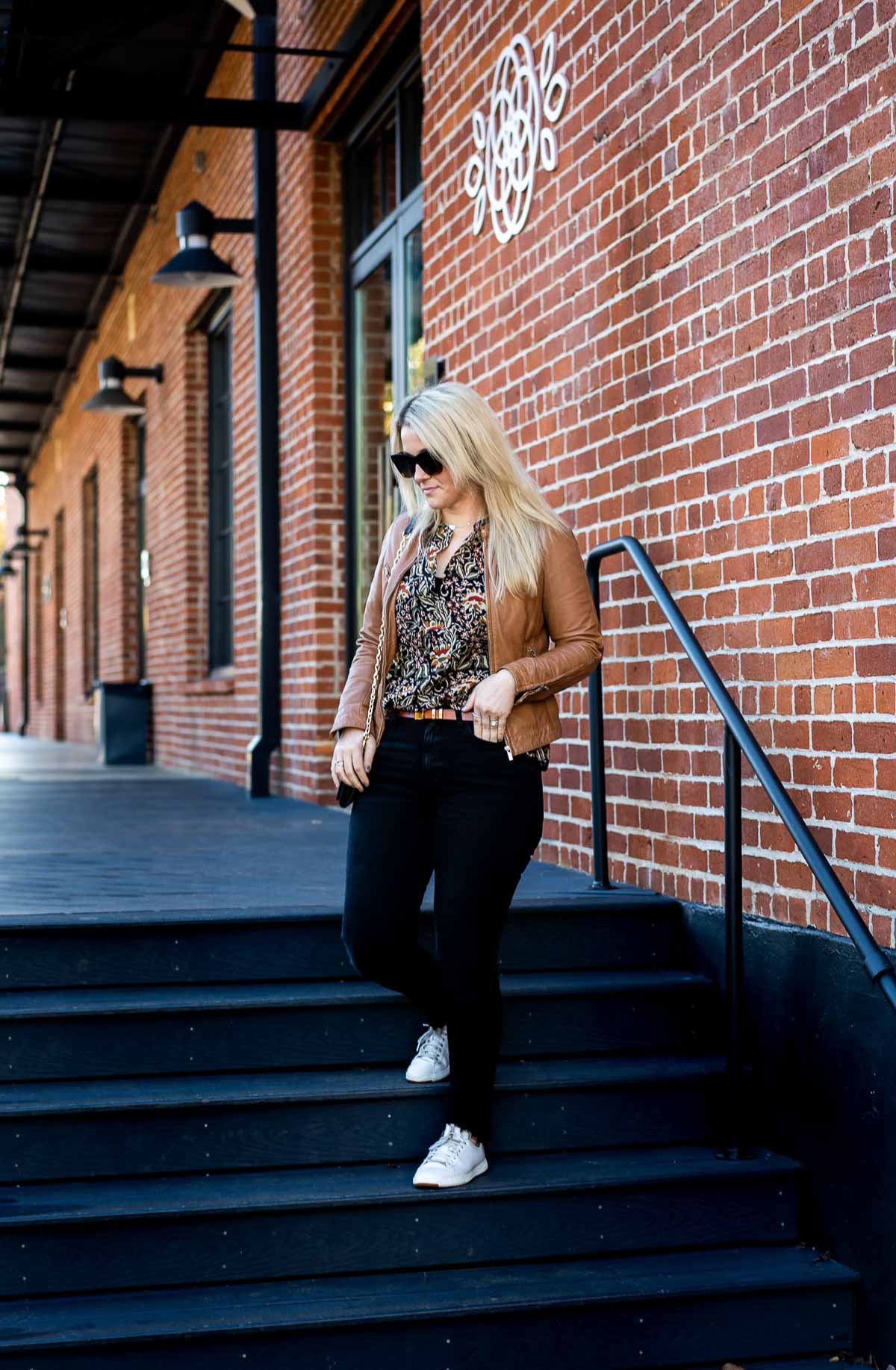 And, on the topic of denim – should you wash your jeans and how often if so?
This black wash jeans outfit post is sponsored by wearwell. All opinions are my own. Thank you for helping support the brands that support Luci's Morsels.