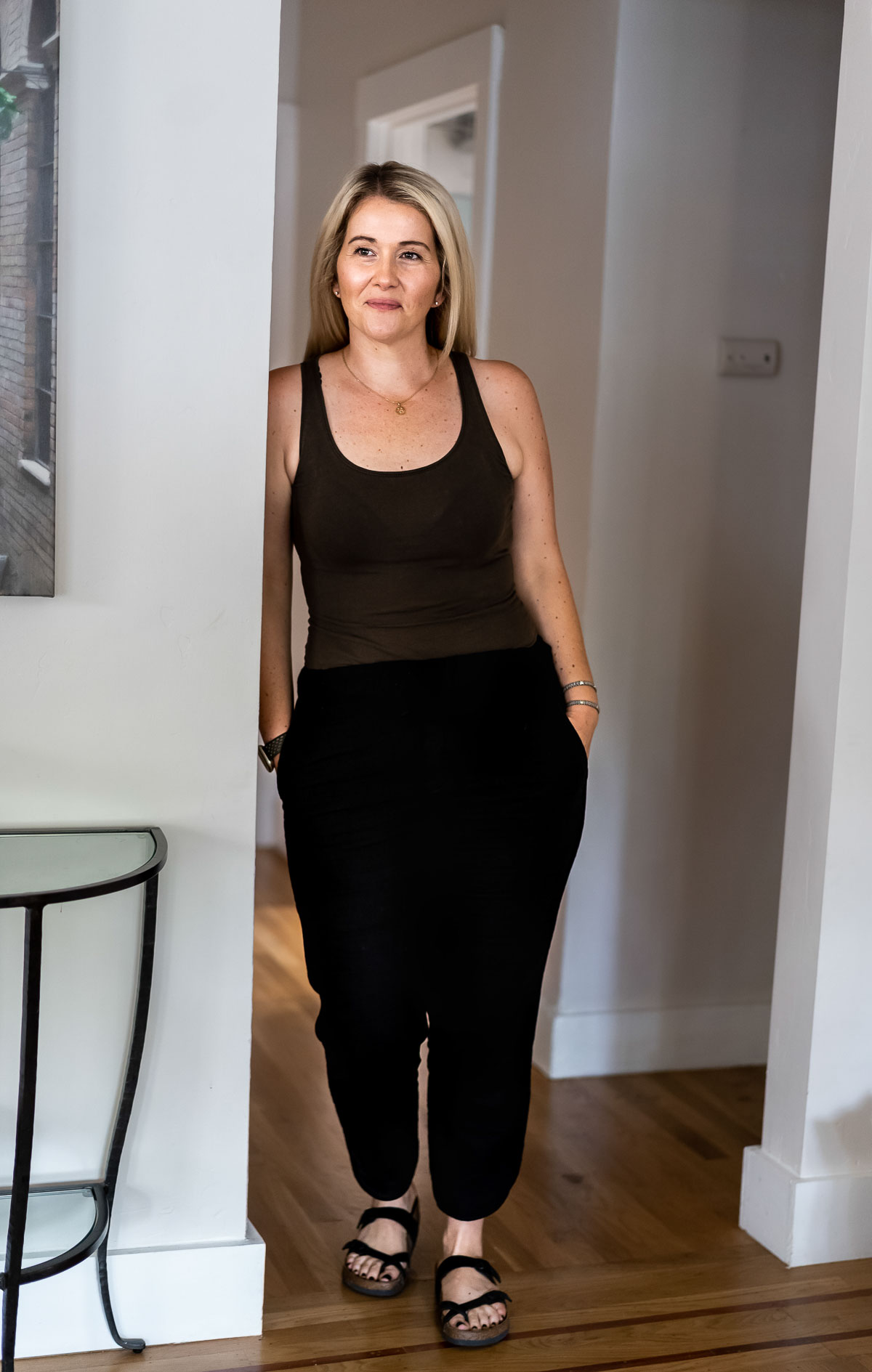 The problem is… I'm a bit of a perfectionist in some ways (not many, never fear), but wrinkled pants would bother me. And I'd try to fix them – an effort for naught if you know linen.
After years of steering wide and clear of linen pants, I finally bought my first pair this summer. It turns out, THEY ARE FANTASTIC! And I've enjoyed their versatility – so many black linen pants outfit ideas have happened!
The reason I tried them this year, however, is that I've heard good things about linen's sustainability (more below) and I really needed a pair of "summer pants." While I've found these mid-length shorts for the hot summer life in Sacramento, I still enjoy pants whenever possible.
Linen Pants Outfit Ideas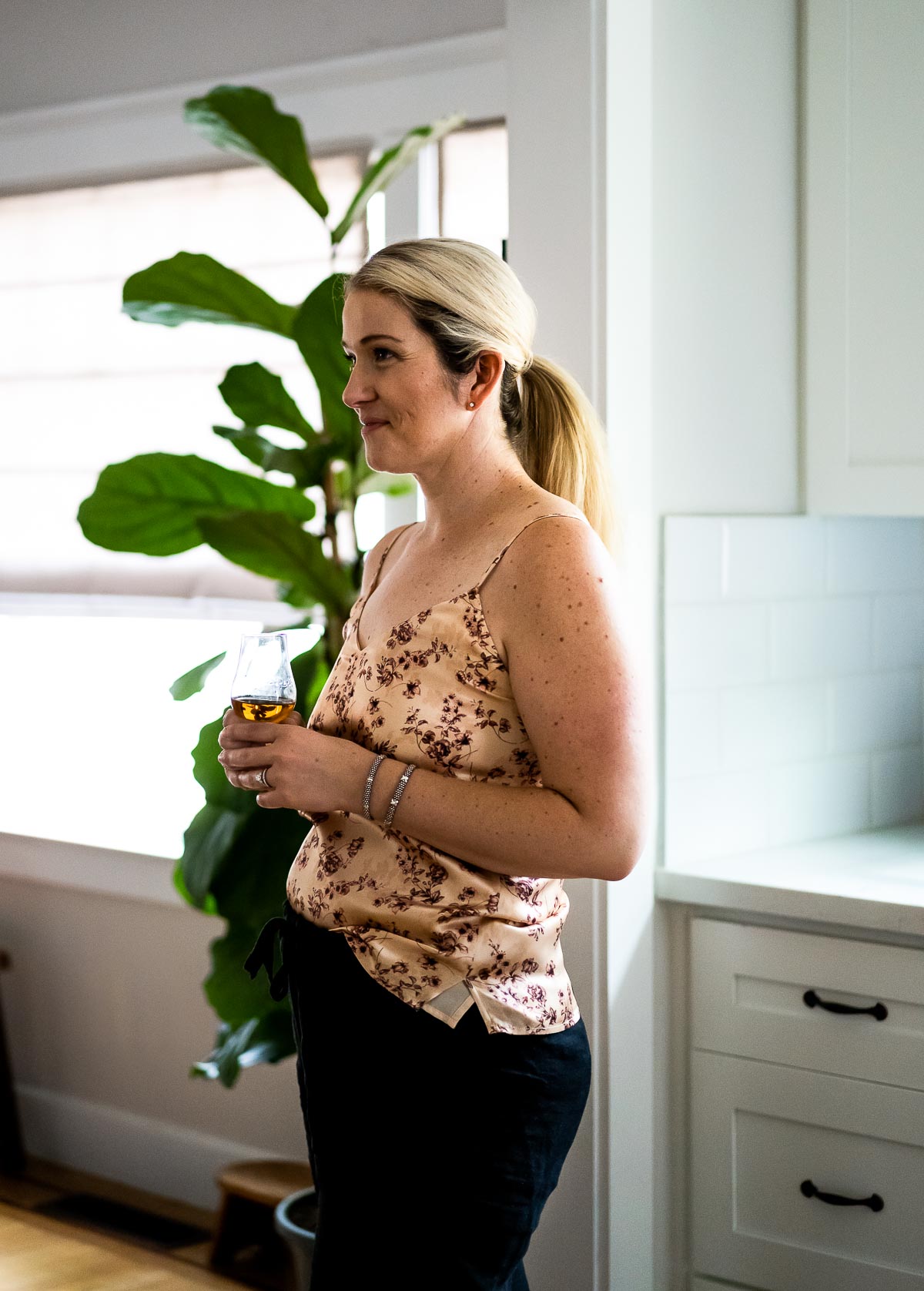 So when it comes to the wrinkle factor, darker colors hide them better. You will still have to enter the acceptance phase of linen's wrinkly nature.
If you're looking into wrinkle-free linen, understand that there have been other materials added to make them so. often these materials aren't eco-friendly (and often some version of a plastic material).
The linen pants I found are 100% linen, though I assume the elastic waistband isn't counted in that math.
I now also know that I should be looking for organic linen only, but this sustainable living thing is a process as we all know!

I wore a number of linen pant outfits to outdoor happy hours with our neighbors this summer as well as a few safe indoor gatherings more recently. I loved front-tucking more elegant sleeveless tops to look a bit more dressed up, but still casual.
I only did a front tuck, since this top isn't fitted and it would look off-balance.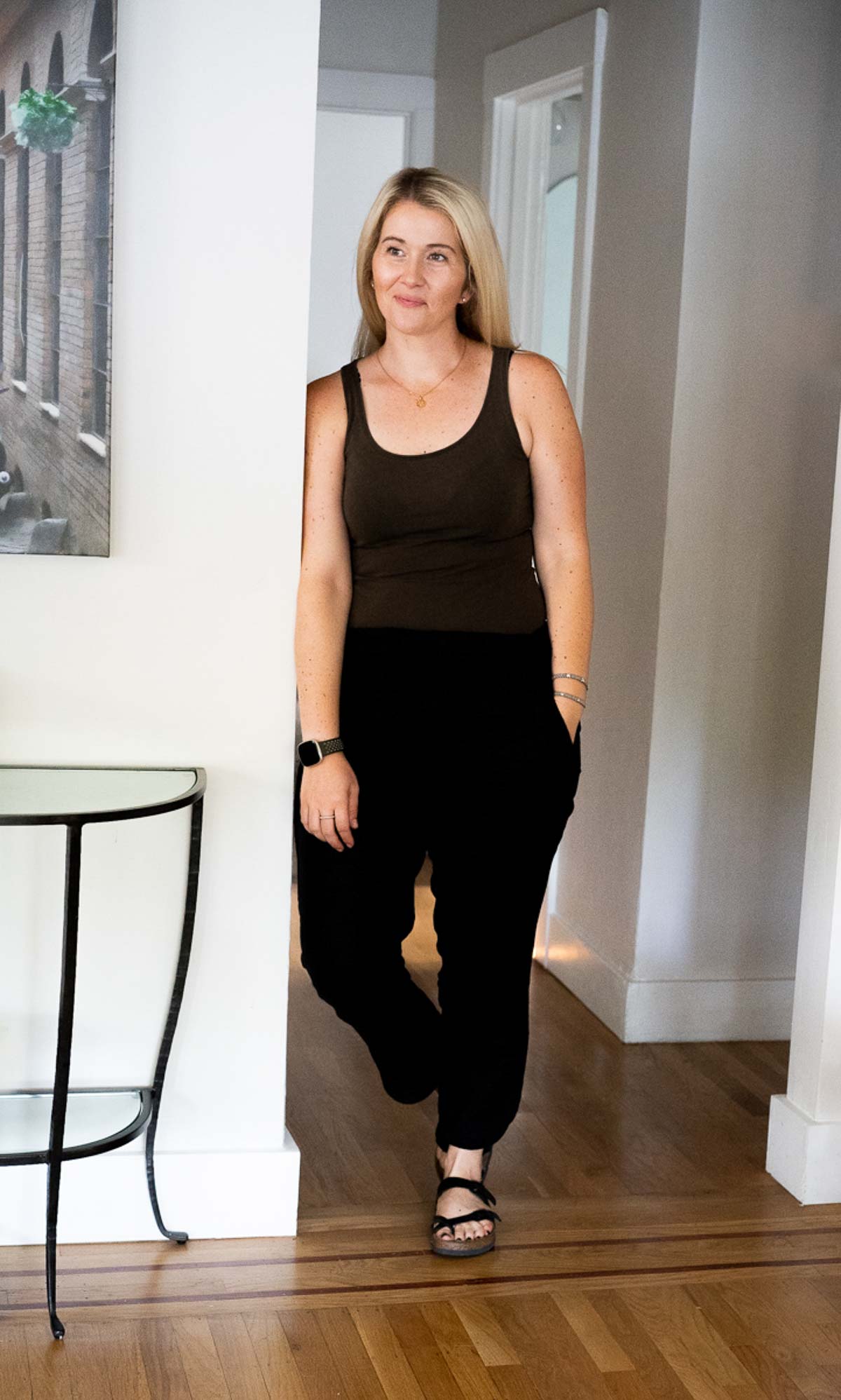 Summer Casual Linen Pant Outfit
When it came to everyday outfits, however, I did love tucking in a more fitted tank top. Since linen pants are apt to lack a tailored structure, balancing that with the tank worked very well.
I also have a pair of linen wide leg pants that I love dressing up as well.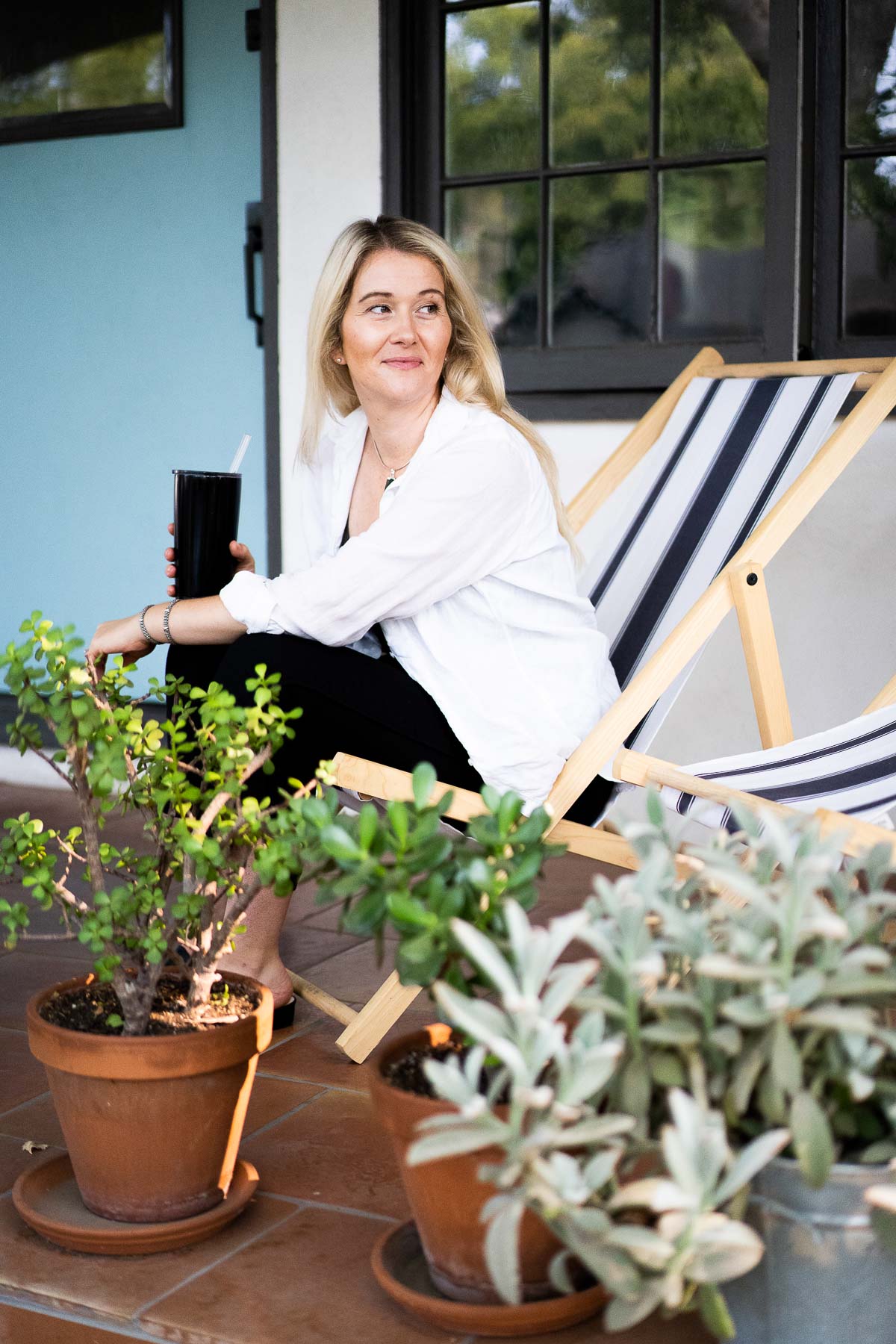 And then when it got cooler in the evenings (and even during the day recently), I layered my white linen button up over the tank (use code LUCI for $25 off). I rolled the sleeves and left the front open.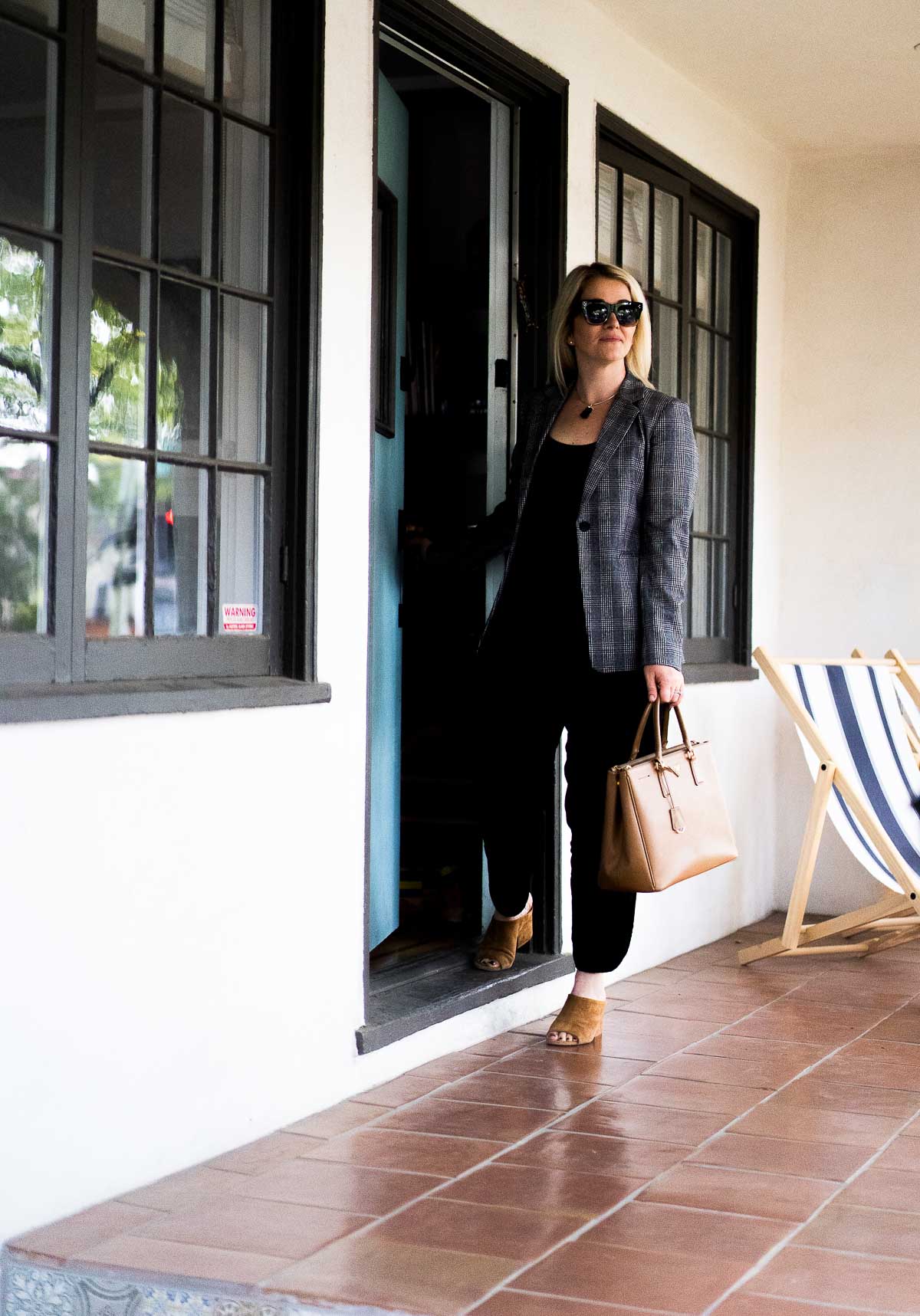 And when it came to dress up, I actually just wore a black top with my black linen pants and added my trusty plaid blazer! It helped bring the whole linen pant outfit together in a way that wasn't casual at all.
You can see how I style my linen wide leg pants outfit for work as well.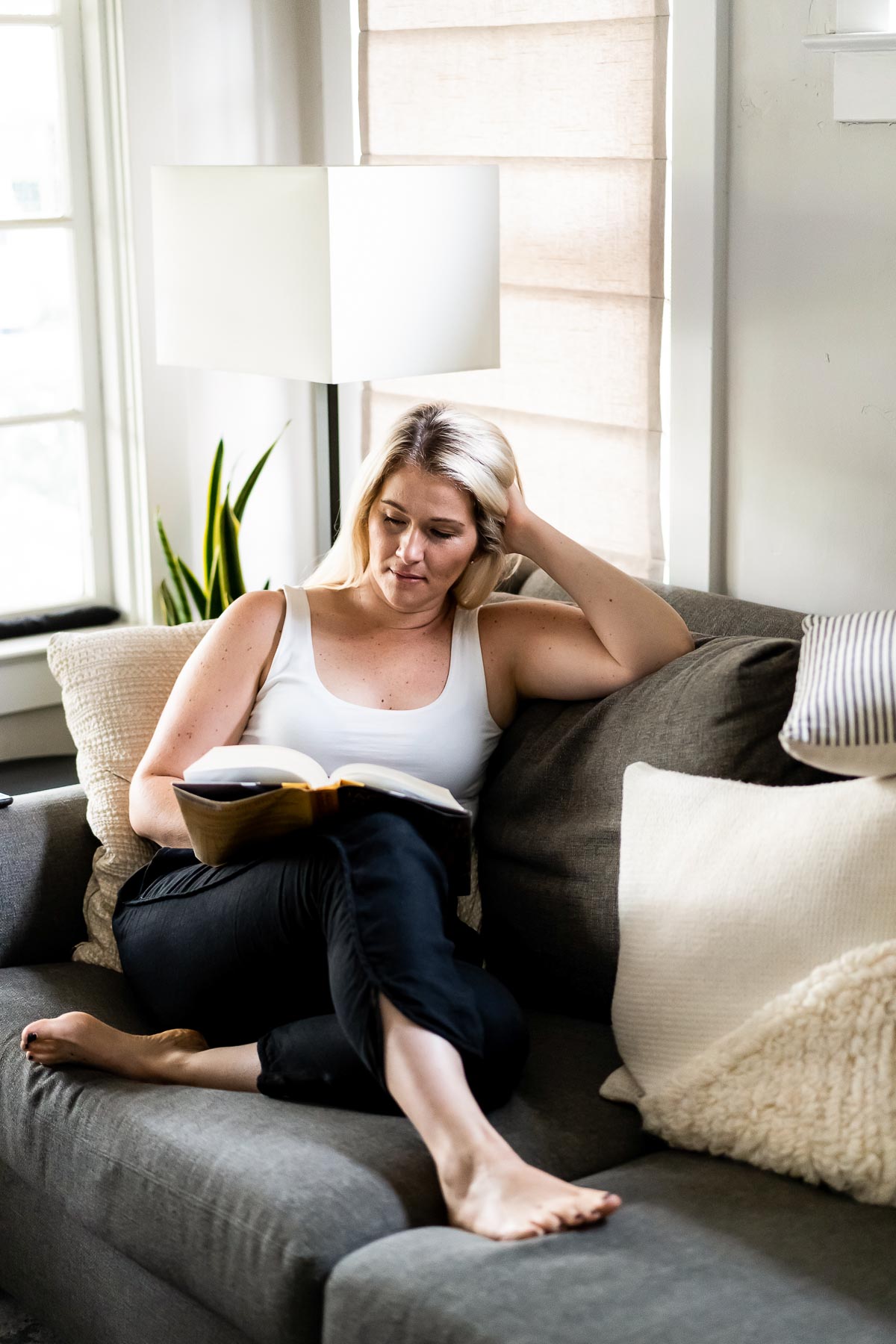 But I would be remiss if I didn't also talk about my lounging linen pant outfit, because these pants are so comfortable, you don't need to take them off when you get home or at the end of a work day.
I just swapped out my top if needed and got to the busy work of relaxing!