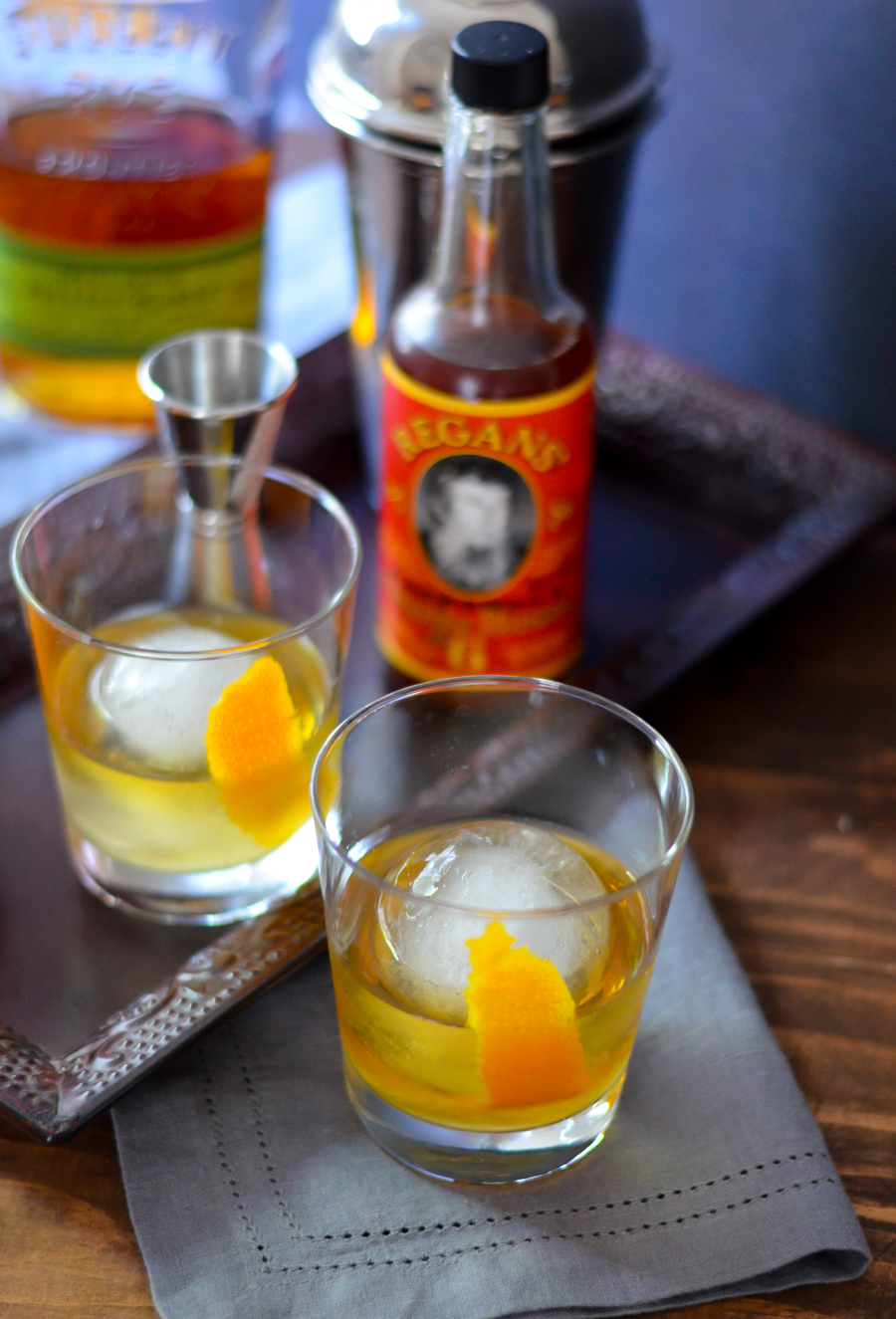 My guy and I have became fans of classic Old Fashioneds when we're out enjoying a drink. He loves whiskey (and whisky – learn the difference between whisky and whiskey here) in all its many forms. I really like it in a mixed drink and now, after years of baby steps, on its own.
Foolproof Old Fashioned
The classic Old Fashioned, however, has long been the happy meeting ground between whiskey lovers and those just learning to get into the spirit.
We tried to make them a few times at home and had trouble getting the sugar to truly dissolve in the drink. He didn't care, but I need that sweetness to sip on my whiskey libation without cringing.
Luckily he figured out a trick, so I can enjoy the classic, easy libation at home too!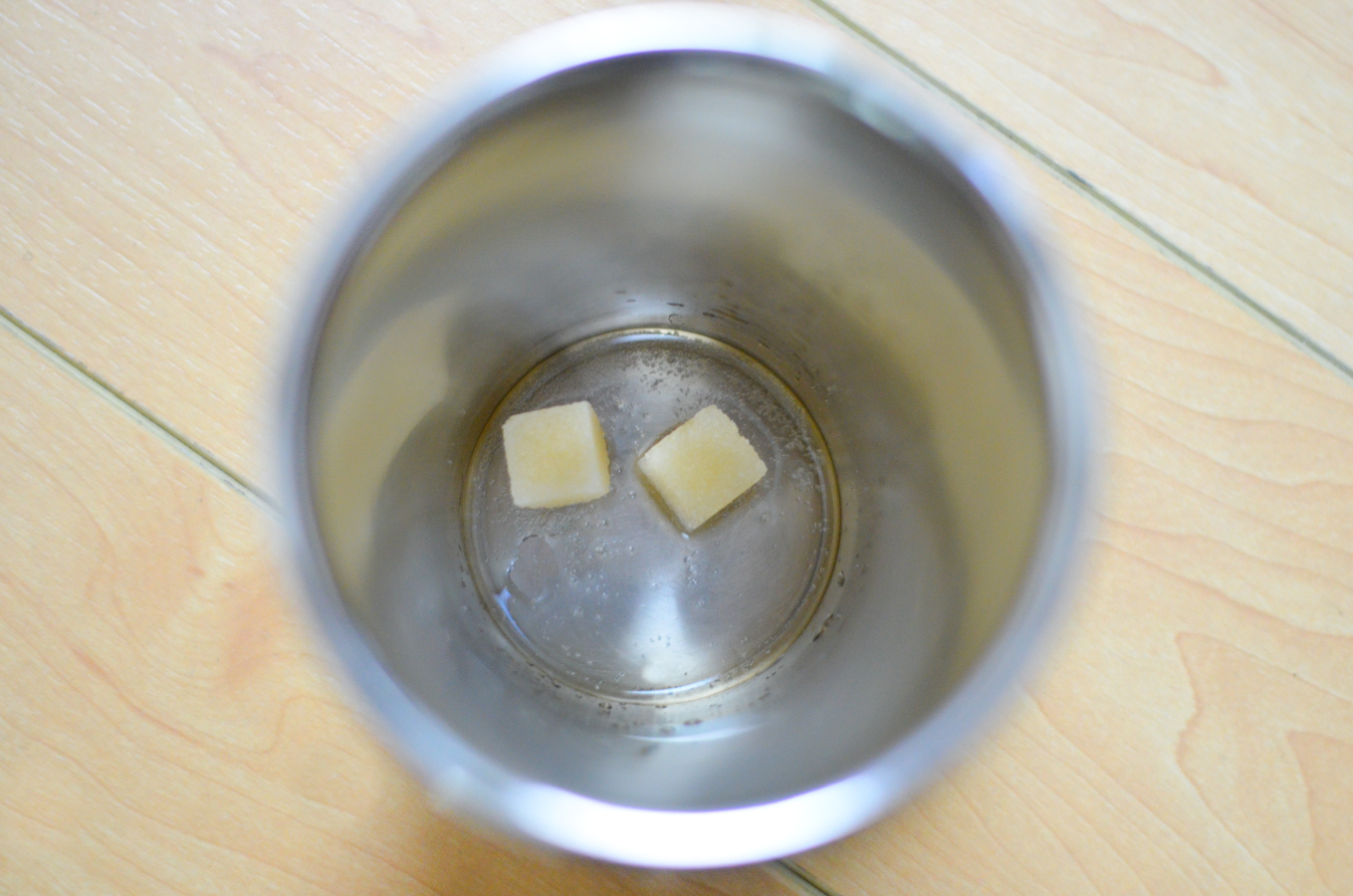 He came up with this easy homemade recipe for a classic old fashioned by shaking the (very few) ingredients in a cocktail shaker to get the sugar to truly dissolve into the drink and I couldn't be happier!
We served these for New Years and with our new found source of oranges from our friends' tree. Now we can't get enough of making them for a weekend evening together.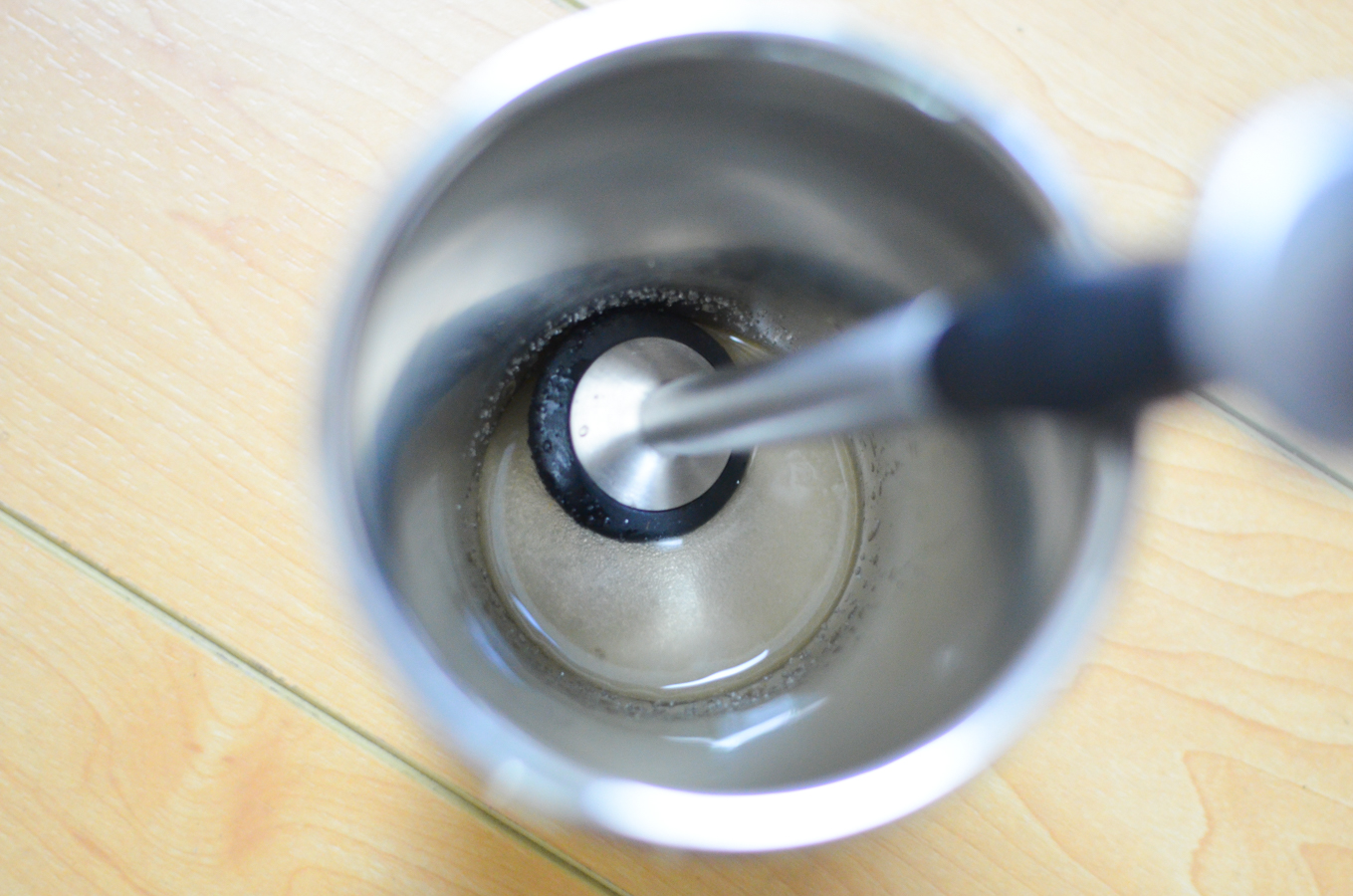 Ingredients in Old Fashioneds
Since this cocktail is so whisky-forward, select a good whisky. No Old Fashioned is going to hit the spot like one made with a quality spirit. Beyond that you'll need the bitters, an orange, sugar cubes, ice, and water.
As for the equipment? It's not too fancy actually. We use a cocktail shaker, but you can easily mix cocktails in a jar with a very tight, sealed lid.
We also have a jigger to measure the alcohol, but I provided the measurement in tablespoons, so you just need the basic measuring spoons for that.
Finally a muddler to make sure the sugar is broken up nicely. You could likely use a wooden spoon to get the job done, however!
And if you really want to look fancy – lowball glasses (I personally am obsessed with these right now) and sphere ice molds or cube ice molds.
But honestly, any glass with ice will be just fine!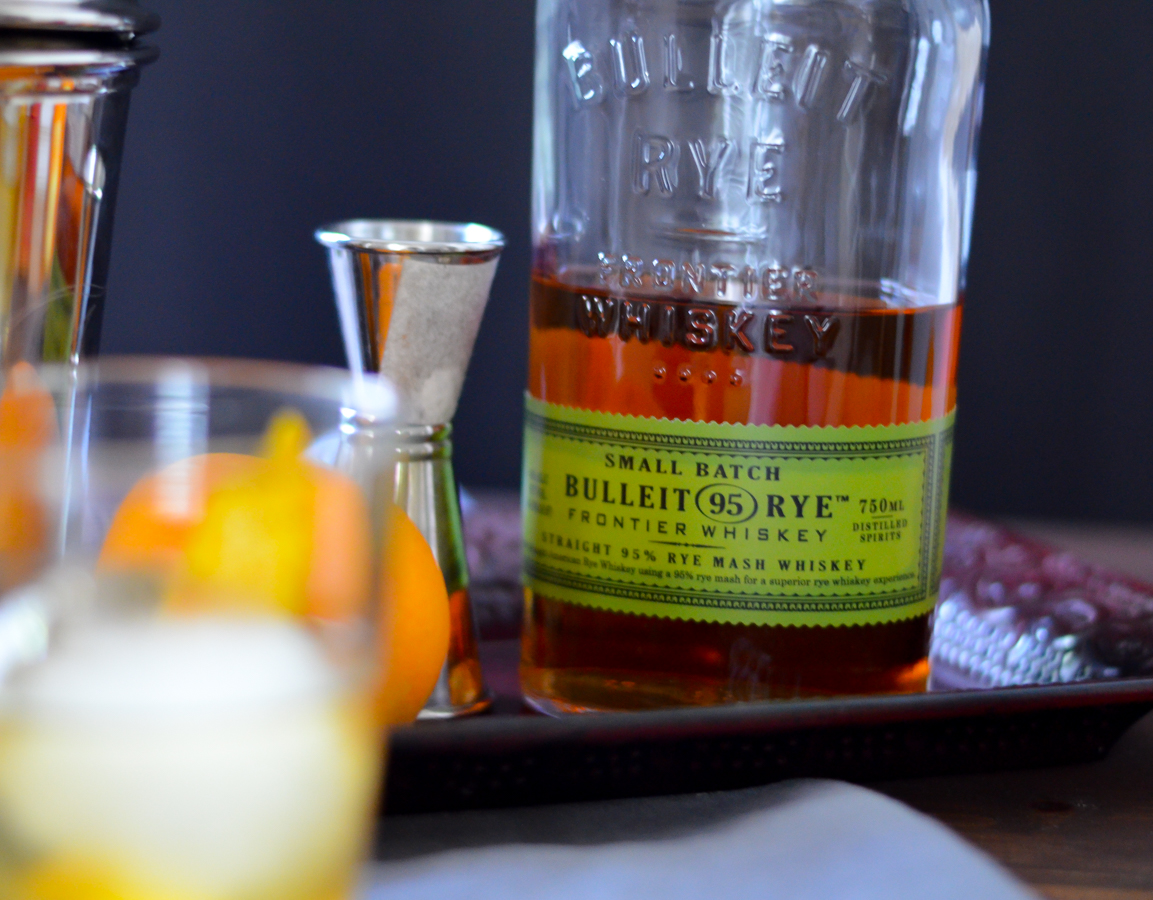 Classic Old Fashioned Ingredients
As mentioned above, there really aren't many ingredients in this drink – whisky (or Scotch!), bitters, sugar, water, and an orange peel. I'll even let you count the water, making this a five ingredient recipe!
The trick to getting it to taste like one seamless flavor is the cocktail shaker. It may seem a bit over the top, but considering how easy it is – it isn't really!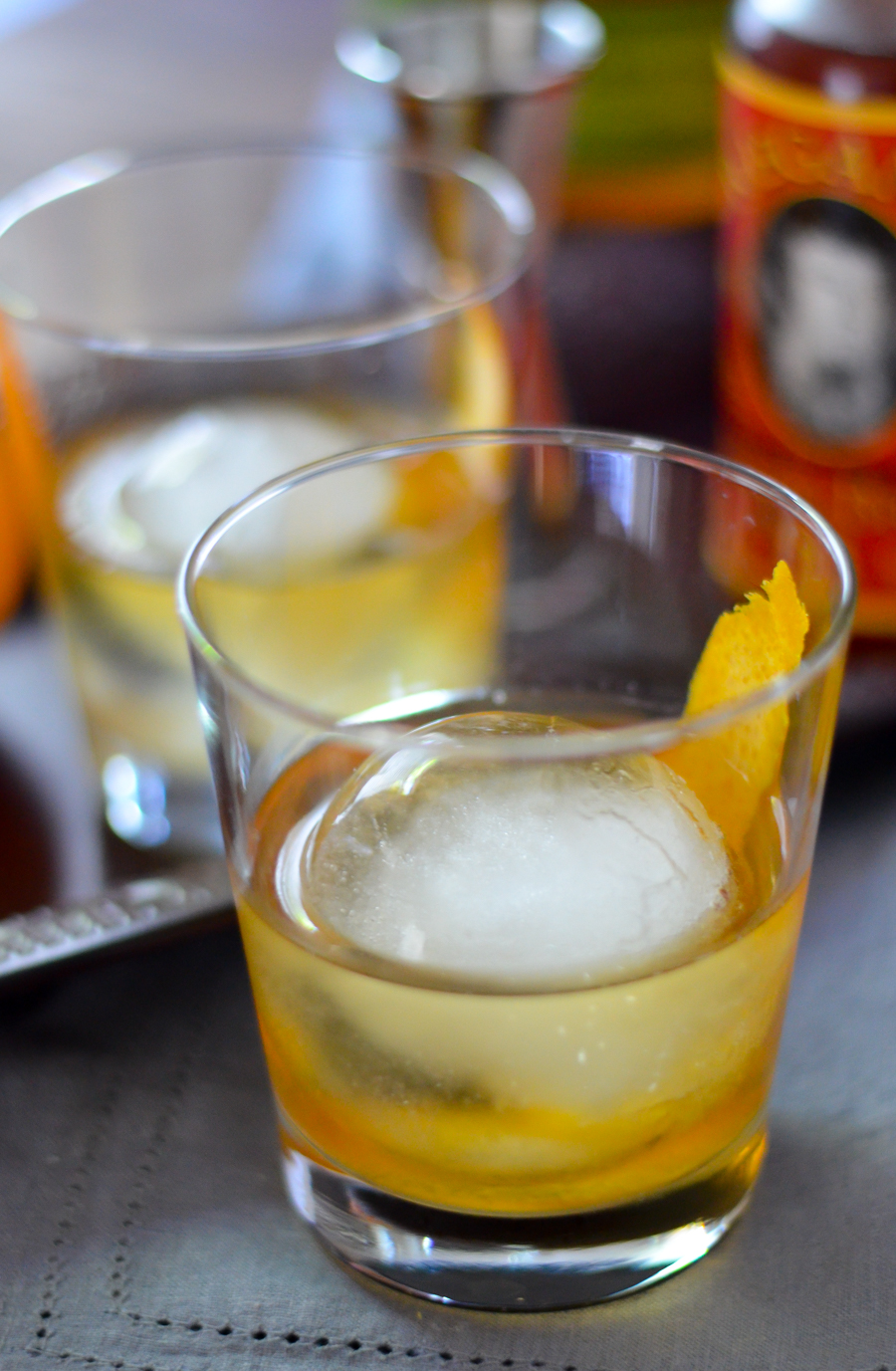 History of the Old Fashioned
In our research, we learned a few fun facts to spark conversation at your next happy hour. First, the name "Old Fashioned" in the late 19th century referred to how drinks used to be made – alas the 'old fashioned way' with just whiskey, bitters, and a dash of water.
And why the water? Because cocktails were a morning drink and the water was needed to dilute the mix enough for your first swig of the day. Isn't that crazy?
This is still my evening drink and probably will never be on my breakfast table, but here's to history, right?!
There are more fun facts from Esquire to keep that conversation going.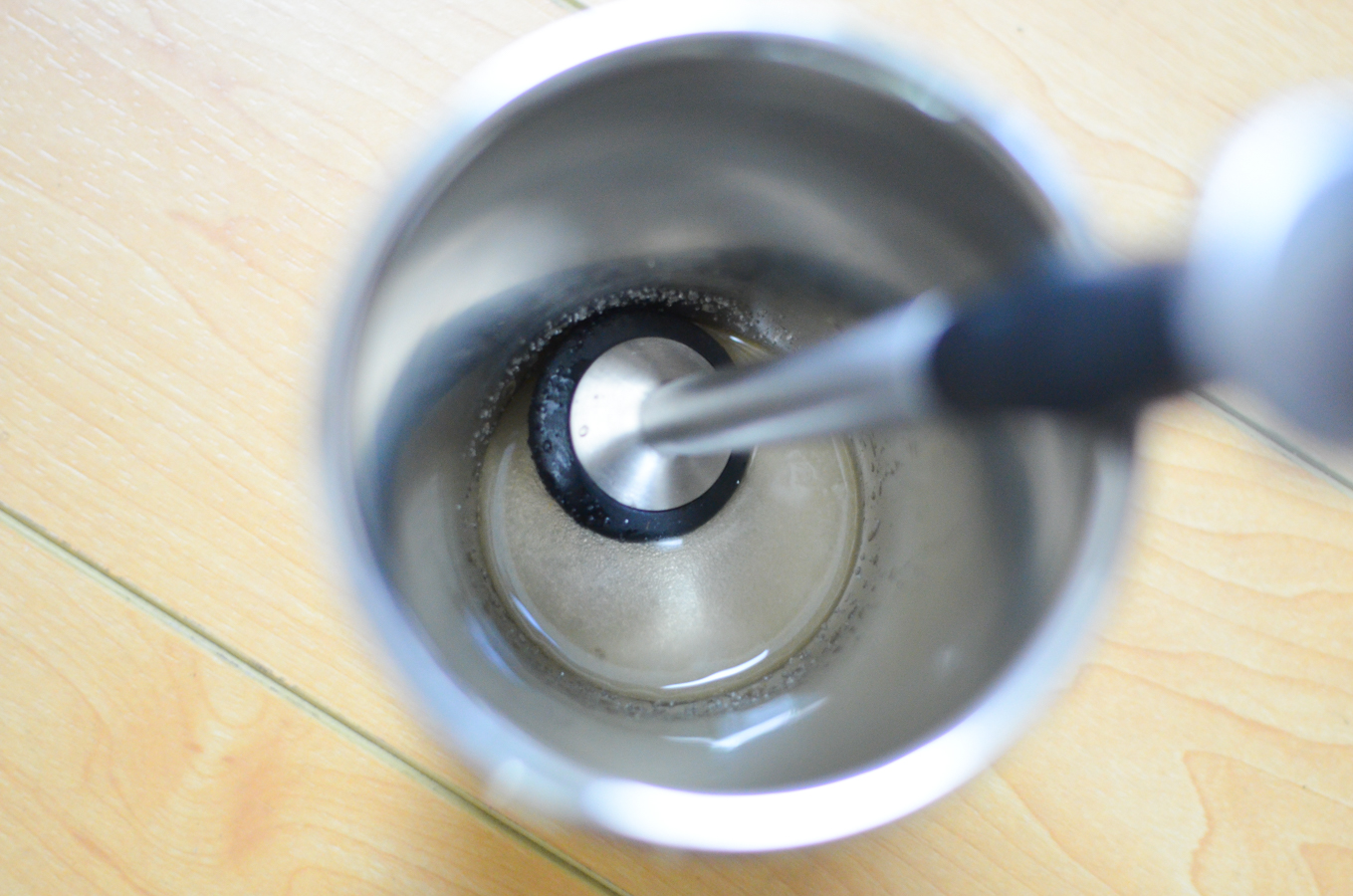 Inspired Old Fashioneds
While an old fashioned may be a common order and a truly historic sip, there are a number of inspired drinks based off of the original.
We've tried a number at happy hours that have a cherry and/or cherry syrup. We think that tastes like cough syrup but I'm sure some people love the added sweetness.
David Lebovitz has a recipe for a brown butter old fashioned. It sounds a little indulgent, but I believe in the power of butter and I believe in the power of David Lebovitz, so I might have to give it a try one day!
When I heard of a high fashioned cocktail – yet another take – I was immediately intrigued. And then I was soon disappointed when I learned it was gin-based with grapefruit juice – two of my flavor enemies.
I'm not saying I wouldn't try it, but I won't be making it at home anytime soon!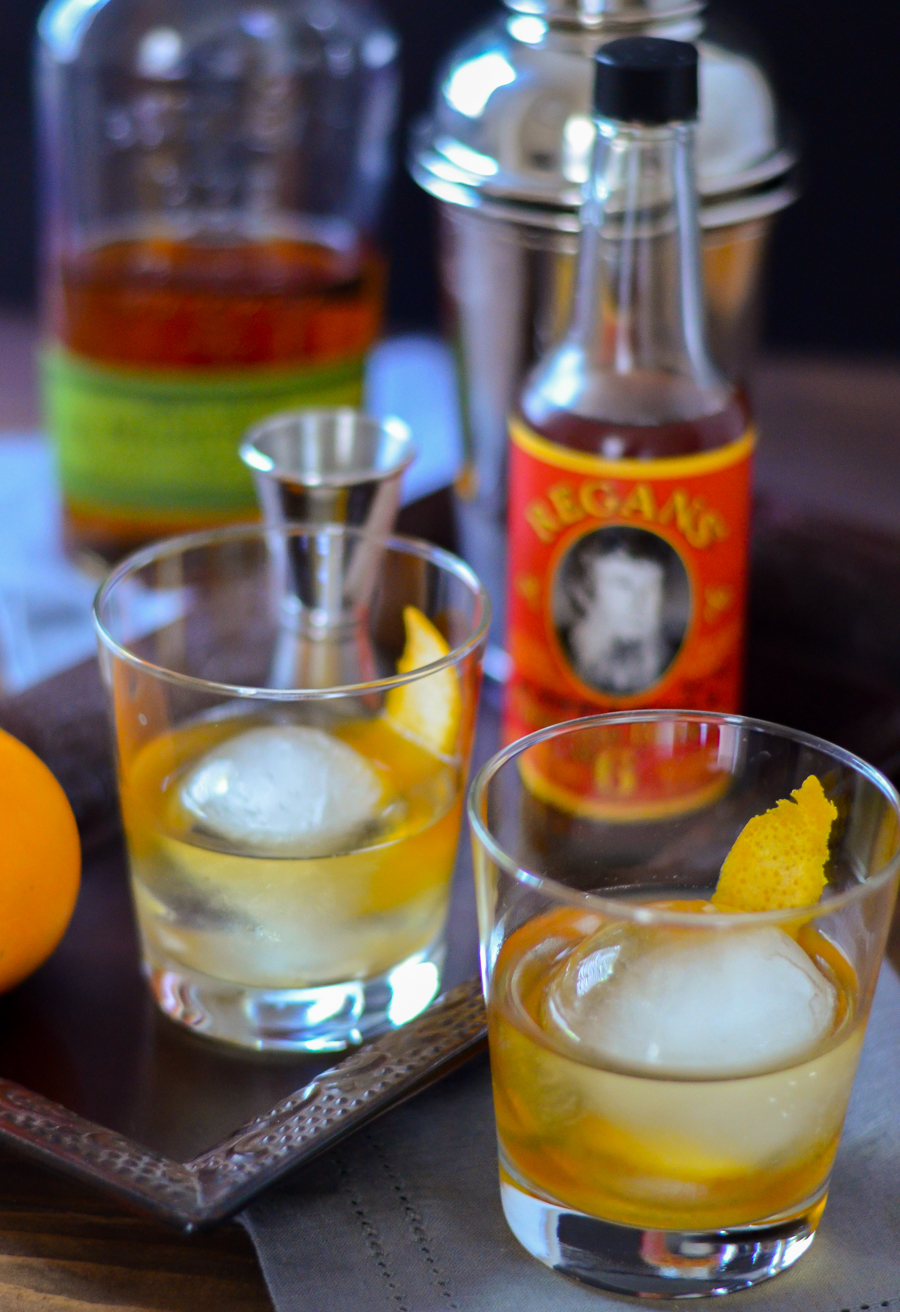 Love whiskey, whisky, and bourbon? Try this rhubarb whiskey cocktail and this fruity apple ginger whiskey drink!
Other cocktails? Try citrus picnic punch (a make ahead cocktail), a fig spritzer, any one of these delicious sangria recipes, or this orange turmeric spritzer cocktail.
And check out these sustainable alcohol brands so you can feel good about all your tasty libations!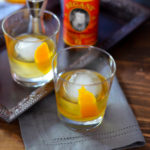 Print Recipe
SHAKEN OLD-FASHIONED
My husband and I love Old Fashioneds, but we could never get them just right at home. The sugar never dissolved enough for my tastes. My husband came up with the idea of adding all the ingredients to a cocktail shaker to get everything truly mixed together and we've never looked back!
Ingredients
3

oz.

Bourbon or Rye Whiskey

6 Tablespoons

4

dashes Angostura bitters

2

sugar cubes*

water

ice

1

orange

peeled

optional Sphere Ice Cubes
Instructions
Place sugar cubes in cocktail shaker. Add bitters and a dash of water (roughly a teaspoon). Muddle until sugar cubes are completely broken up.

Add whiskey and ice. Shake vigorously.

Garnish with orange peel (or maraschino cherry).
Notes
Save this recipe on Pinterest!
Make this recipe? I'd love to see how it turned out…
PINTEREST: Upload a photo and your review to this Pin!
INSTAGRAM:  Tag me @lucismorsels and use #LMrecipes
*Traditional Old Fashioneds are made with a sugar cube, but you can easily use granulated sugar instead. One cube contains about 1 teaspoon of sugar, so substitute 2 teaspoons of granulated sugar for the two cubes!
Nutrition
Calories:
124
kcal
|
Carbohydrates:
5
g
|
Protein:
0.01
g
|
Fat:
0.01
g
|
Sodium:
0.5
mg
|
Potassium:
2
mg
|
Fiber:
0.1
g
|
Sugar:
4
g
|
Vitamin A:
2
IU
|
Vitamin C:
1
mg
|
Calcium:
1
mg
|
Iron:
0.02
mg