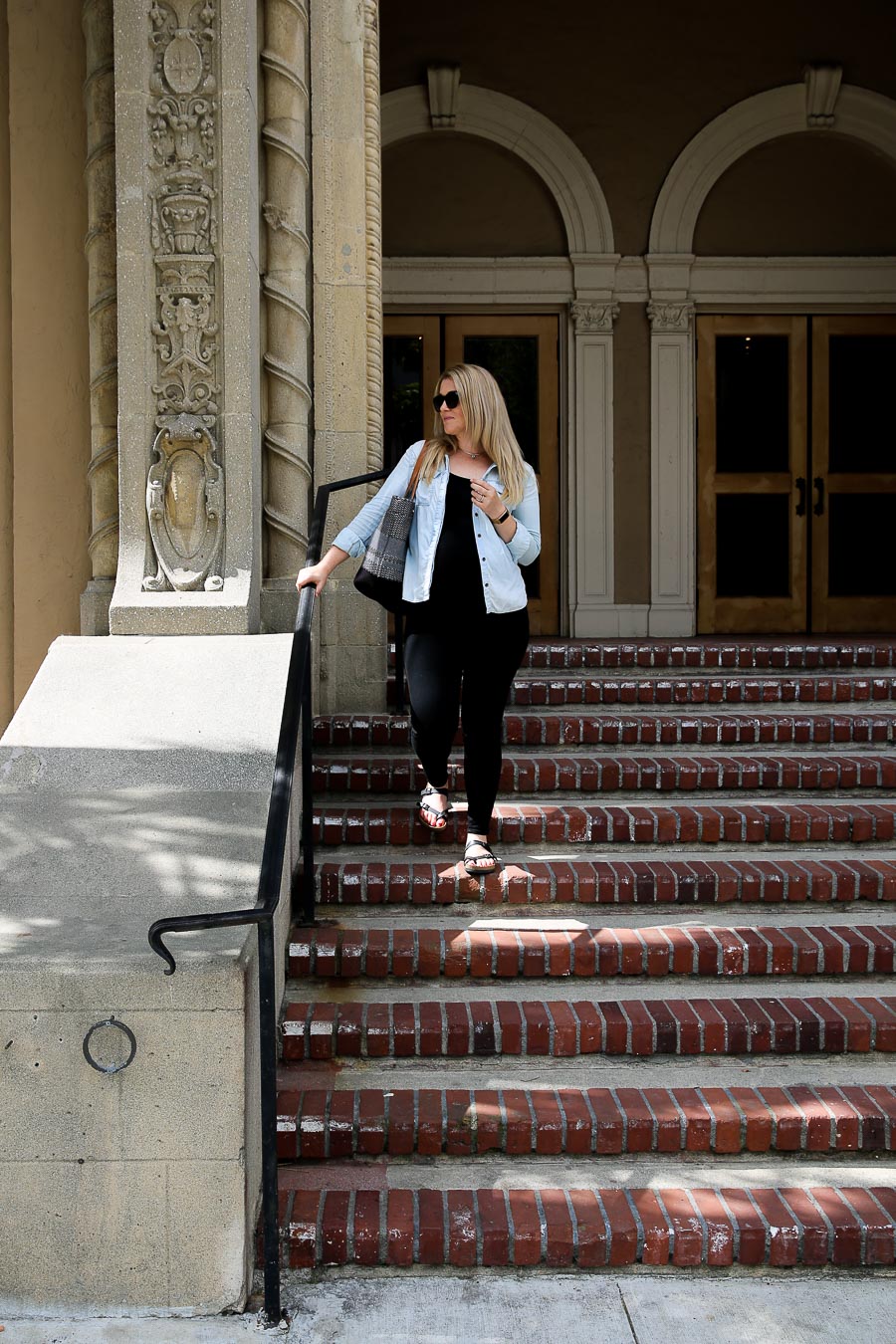 Once I started legit showing (like obviously to strangers), I noticed a difference in how people treated me. I actually noticed it first in London (about 6 month along). People started offering me seats on the Tube if I was standing. As I've continued to grow and my layers of clothing have gone by the wayside, the 8-9 month pregnancy treatment has become even more noticeable. And it's got me thinking…
Silver Jeans Chambray Shirt (similar) | H&M MAMA Tank
AG Maternity Jeans | Birkenstocks Sandals
Verloop Knits Tote Bag | Givenchy Sunnies
How People Treat You at 9 Months Pregnant
Living in LA, I'm wildly aware of how people treat one another. It's a constant frustration of mine, but at the same time I understand that everyday life in this big city is easily overwhelming. Regardless of that big city treatment, however, people have become increasingly kind to me.
And it's not just offering seats and holding doors open. People start conversations with me. When am I due? Is this my first child? Standard pregnancy questions, of course, but conversation starters nonetheless!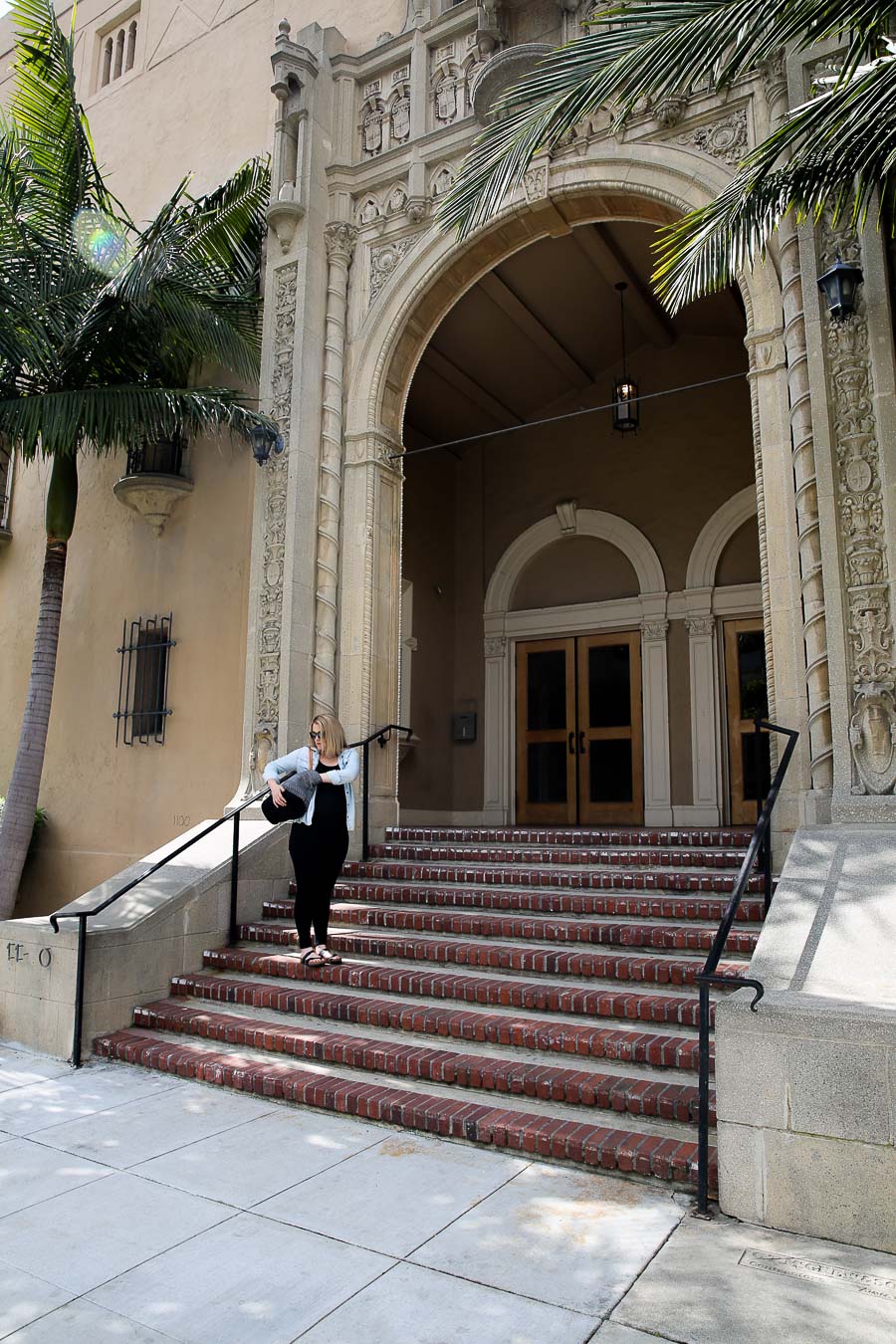 So, here's the thing. I think we should all treat one another like they're 9 months pregnant. You may not see the struggle or hardship of everyday life by the size of their bellies, but that doesn't mean those small acts of kindness and conversations with strangers won't absolutely make their day or week.
As social creatures, we thrive off of human interaction – no matter how little. And while I know many people think talking to strangers isn't their cup of tea, I usually find that almost everybody smiles when we have a conversation!
Mayari Birkenstocks Outfit
Ok. So about this look. So, so comfortable and perfect for my current status. Two things. First. I bought these birkenstocks last summer as I was looking for a pair of supportive sandals that would be kind to my feet, high arch, and tight calves. They were perfect. And since sandal season started, I've been wearing them almost nonstop!
Second. When I first found out I was pregnant, I imagined I'd wear a lot of my button down shirts over tanks and tees in most of my pregnancy outfits. Somewhere along the line, I forgot that idea, however. Until recently that is.
My button down shirts (and button up shirts for that matter) certainly don't close around me anymore, but they fit PERFECTLY over my stretchy tanks. I have a feeling this situation, with the necessary tank tops, will take me through the summer and early fall too!!
So don't be surprised if you see me in a chambray and my mayari Birkenstocks outfit a lot in the coming months.
Get this Birkenstocks with Jeans Look. . .