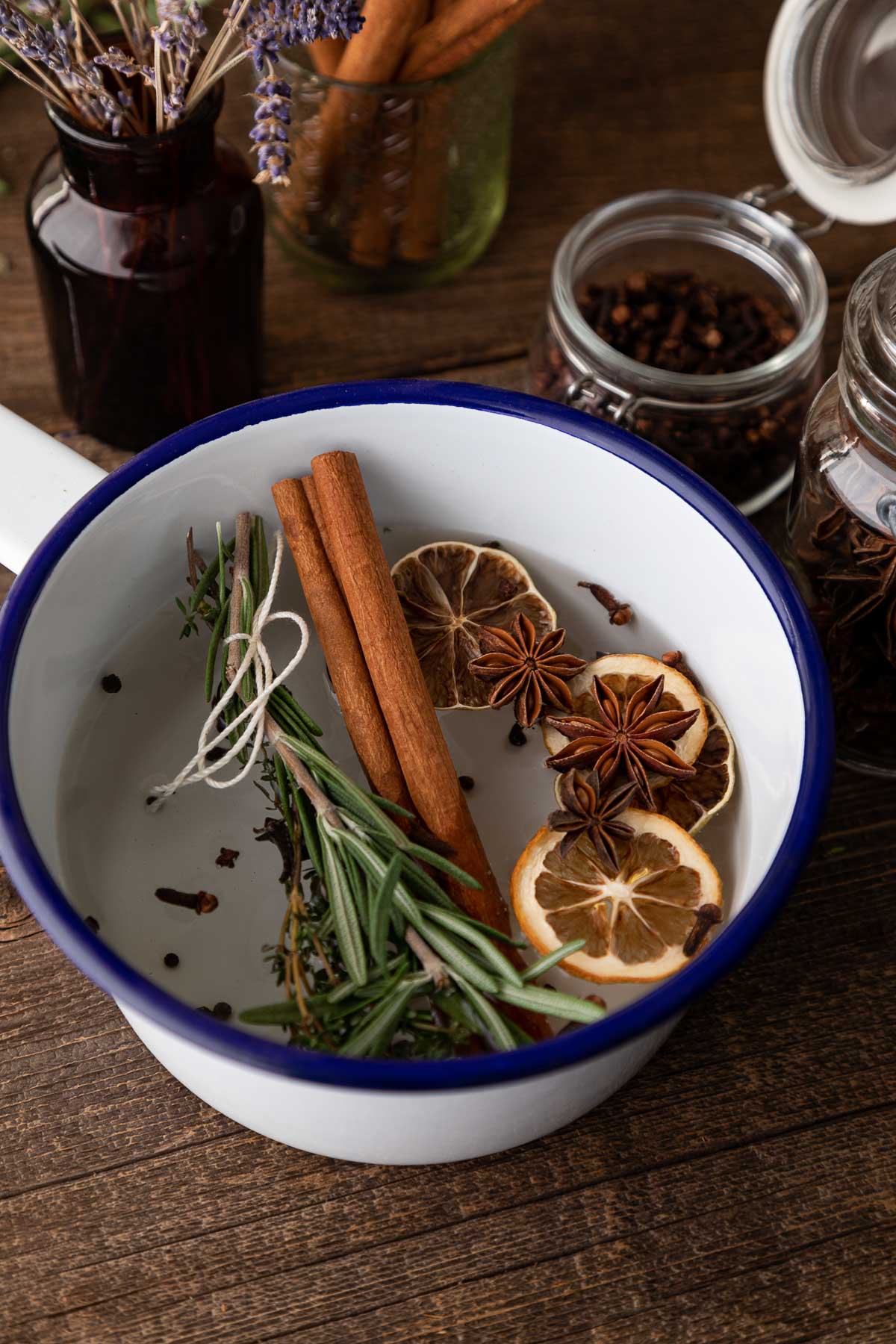 Have you ever tried making a stovetop air freshener (also called a simmer pot)? In lieu of candles, diffusers, and plug-in-anything, this fast and safe method works so much better. Not to mention I'm having fun playing around with various "recipes" each time we do it!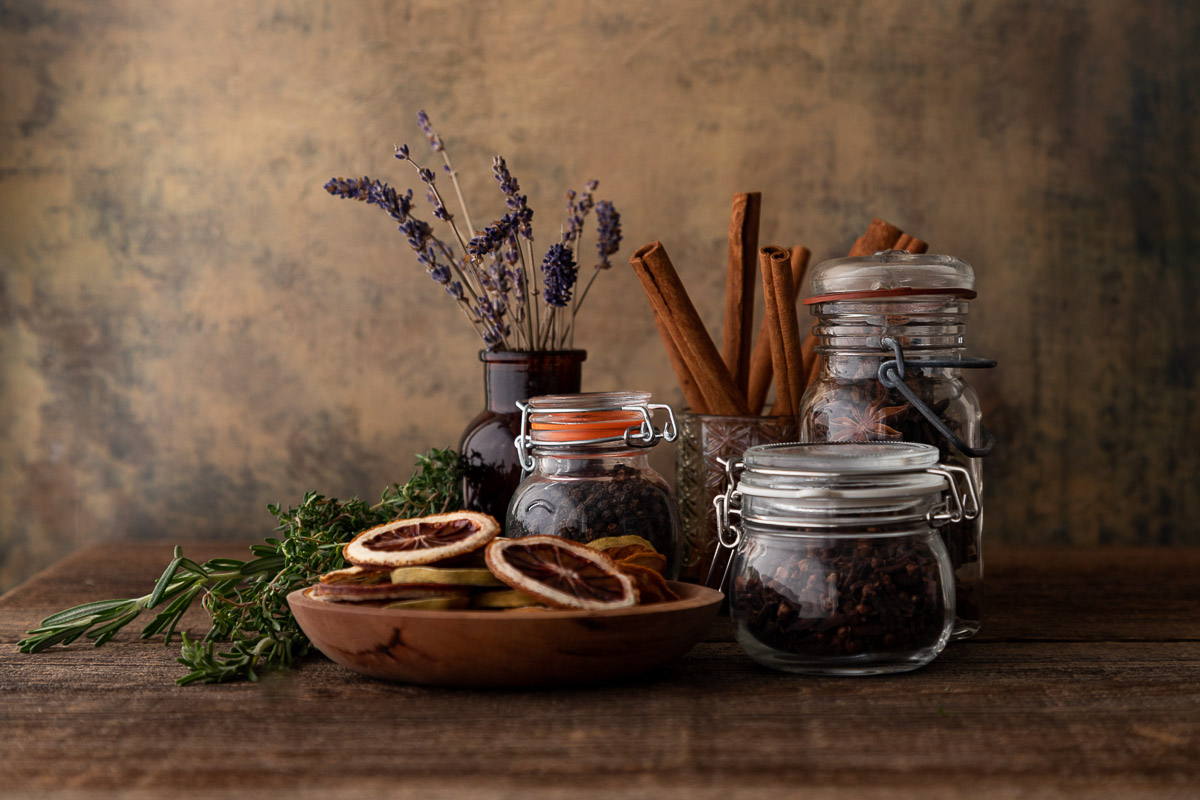 Stovetop Air Freshener
Traditional candles are often made of petroleum-based paraffin wax and then filled with synthetic fragrances (one of the world's top allergens). Even when they aren't burning, they can release phthalates and carcinogens into the air.
I've long had a hard time with candles. Regardless of the science, I find that most scented candles make my throat hurt, my eyes water, or my brain hurt. Because of that (and because my husband is picky – though differently than I), we're particular about what we light in our home.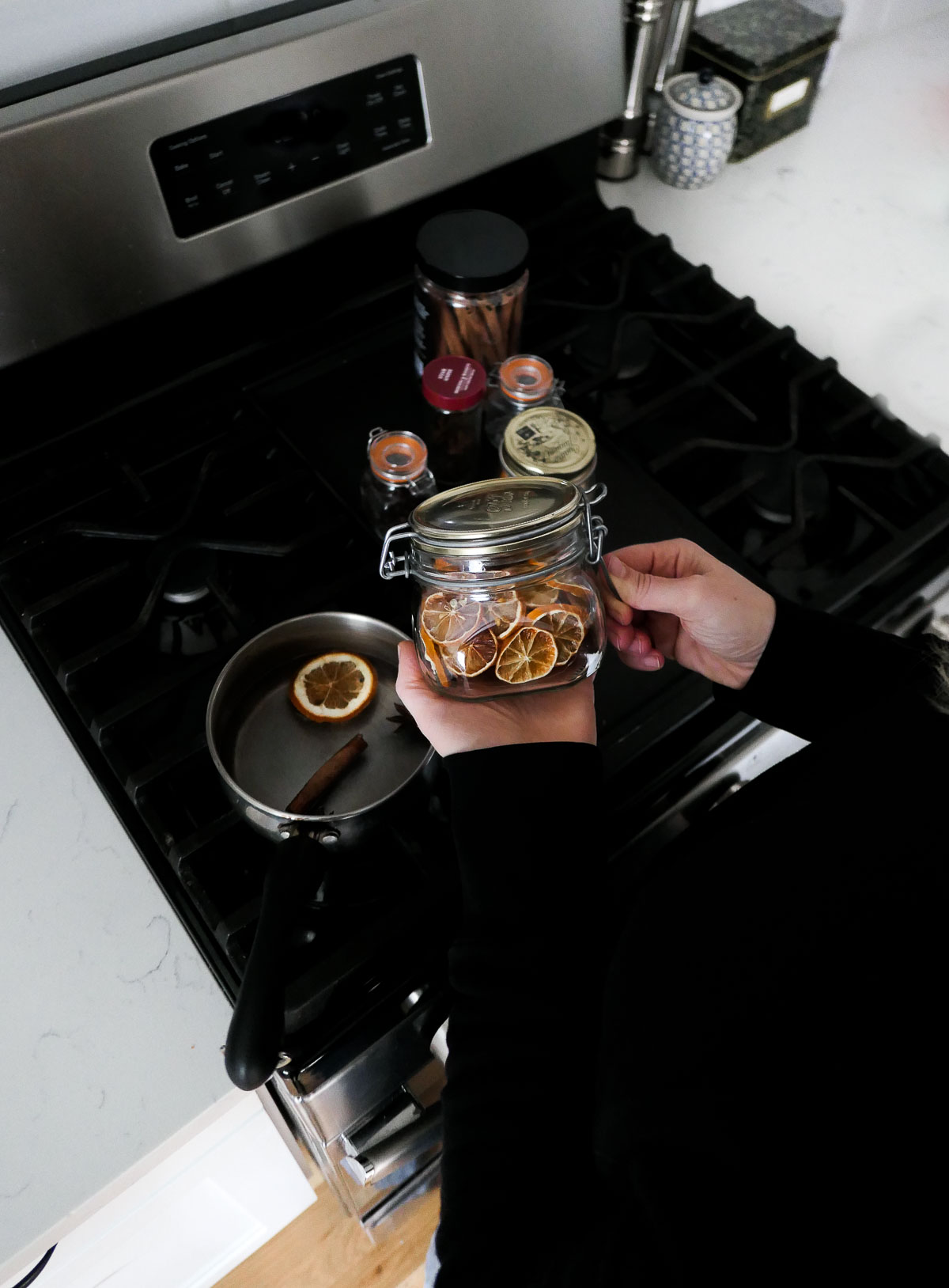 But then….sometimes my husband wants to have bacon or I make homemade stock in the crockpot for hours on end and the aromas in our house aren't pleasant. So we need something…
I've heard here and there about homemade stovetop air fresheners, but I hadn't tried them until a few years ago.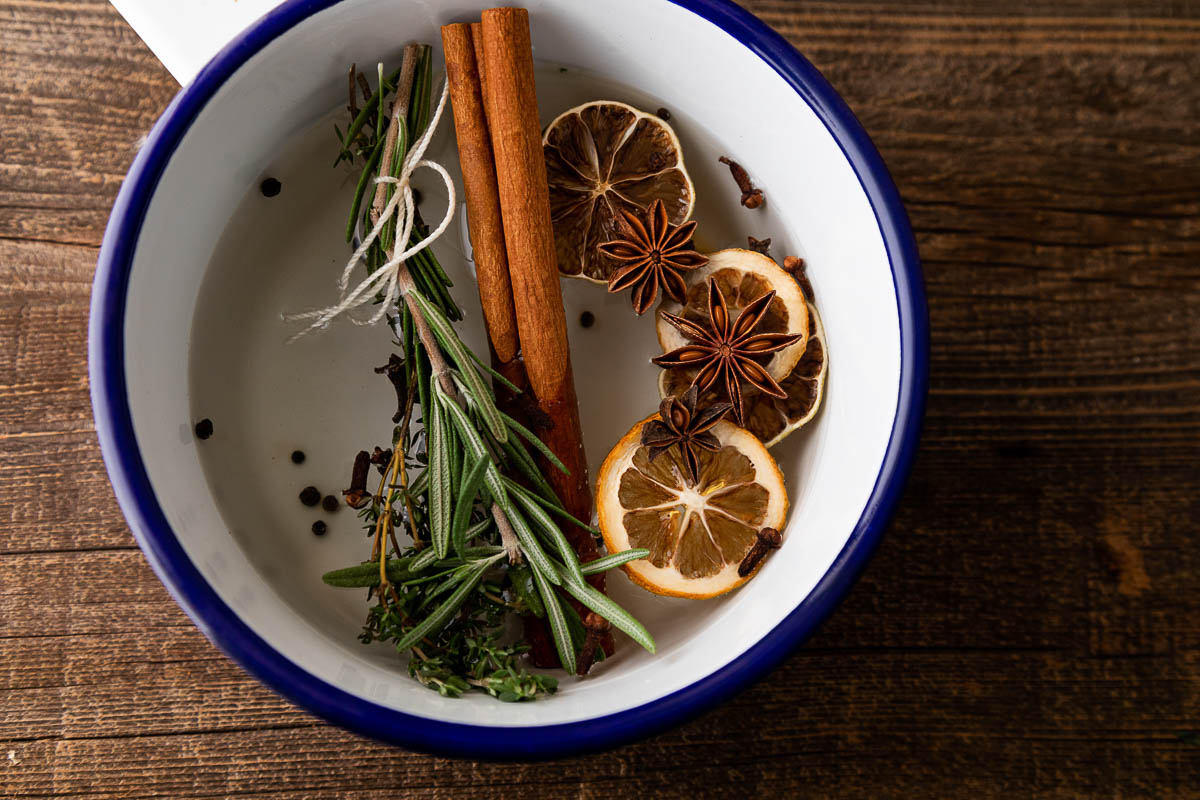 What are Natural Air Fresheners?
Stovetop air fresheners are the simmering of herbs, fruits, spices, etc. in water! It sounds a little too plain and simple to work, but let me just tell you how fast and effective this method is.
Within minutes, you can start to smell the aroma and we haven't had any lingering bacon scent in months because of this little trick!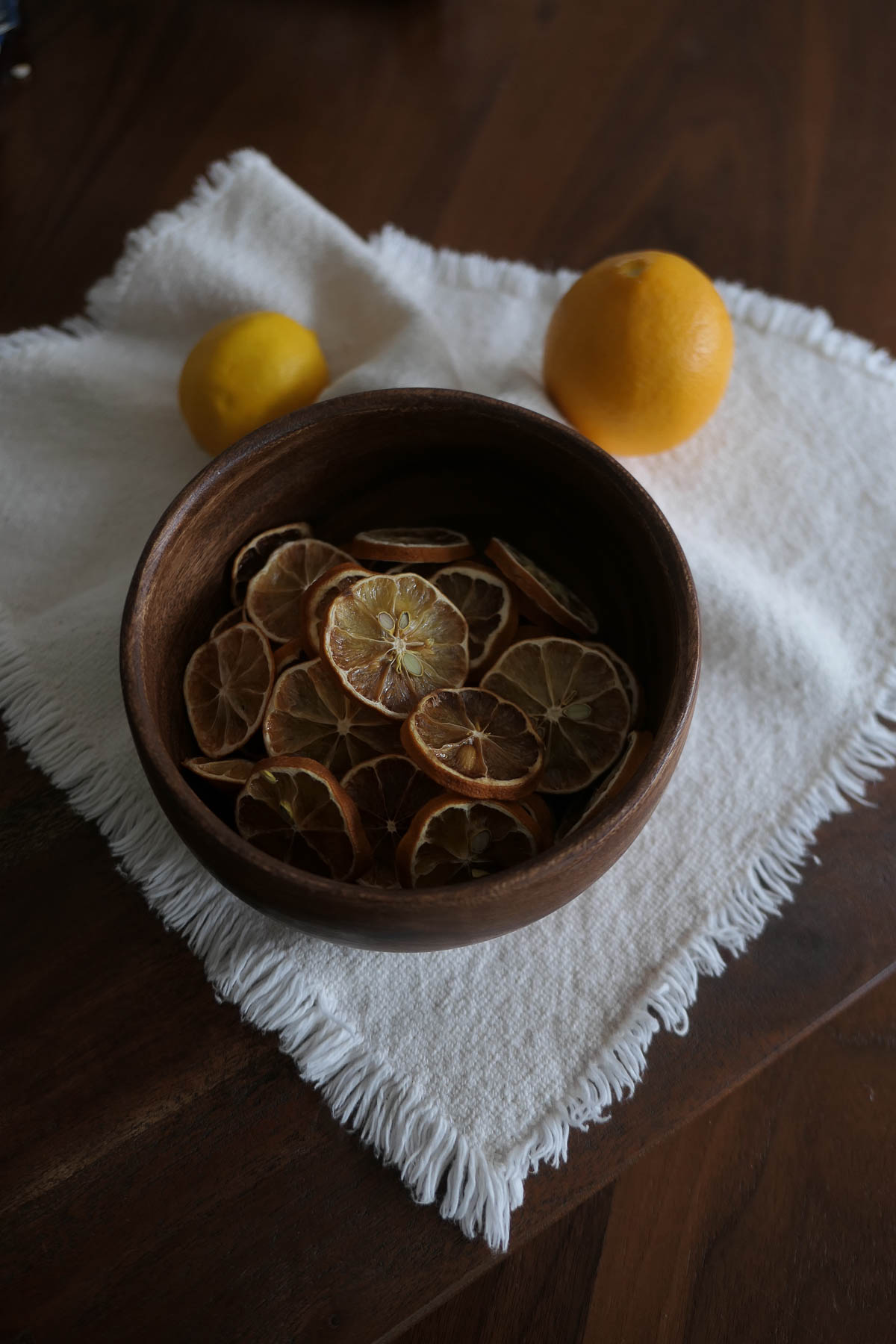 Best ingredients for Stovetop Air Fresheners?
We're just beginning to experiment with ingredients, but our favorites so far include citrus, a cinnamon stick, and star anise (conveniently all part of my natural winter home decor too).
If you only pick one item, I'd do the cinnamon stick. And, no, it doesn't matter how old your cinnamon sticks are; they'll still give off some good fragrance.
Other items we've tried are sprigs of rosemary and thyme as well as whole cloves. I've used fresh citrus slices and dried citrus (see this quick video for how to dry citrus in your oven). They both work well.
I tried eucalyptus leaves and lavender flowers recently. The eucalyptus was a rather pungent scent and you could only smell the lavender up close, so I'm still going to experiment with that one.
And if we're being totally honest here, which I always try for, I've recently thrown in mandarin peels from C's breakfast and apple cores – it all worked just fine!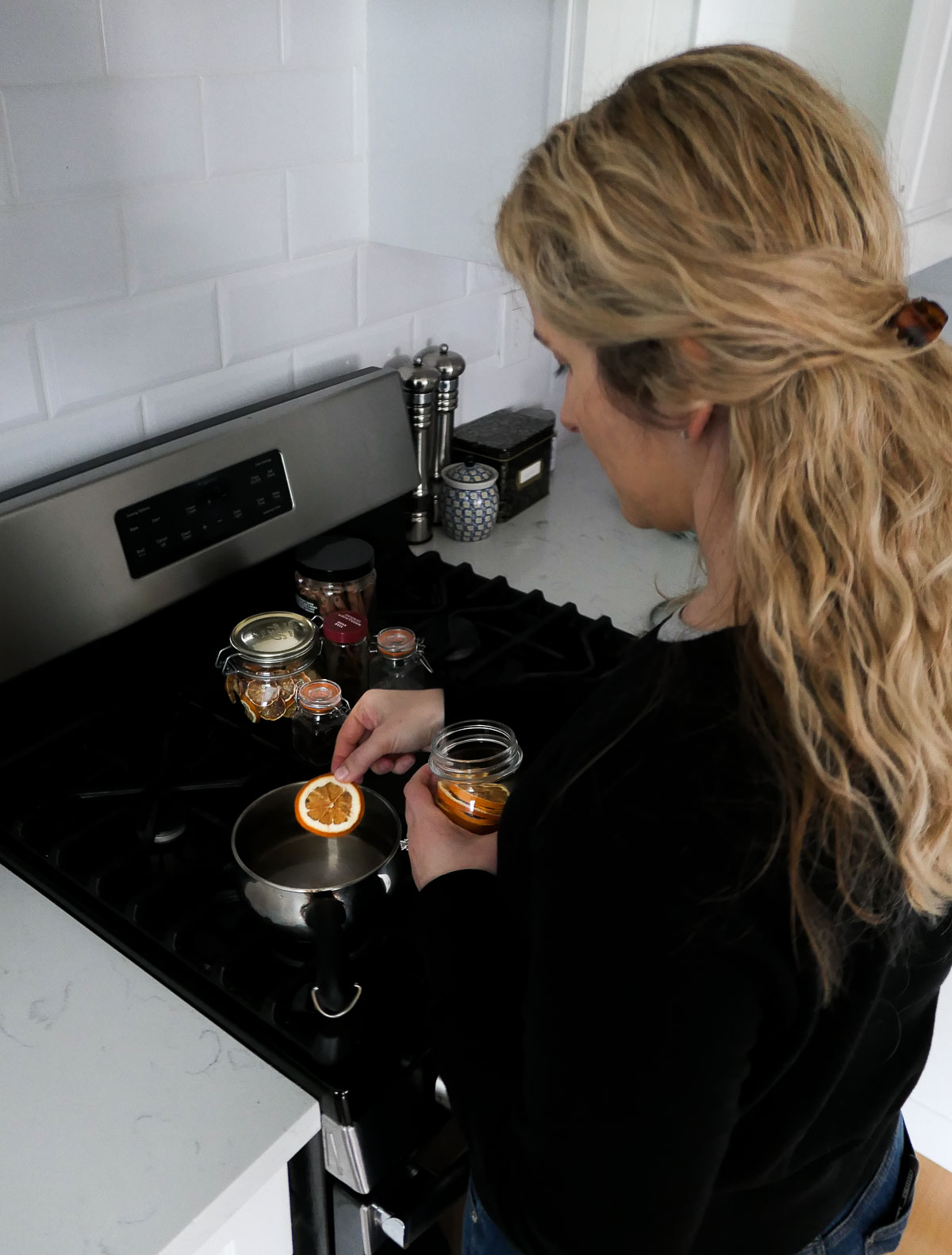 How long do you leave Simmer Pots on?
So. This is an interesting one. First, you can leave your pot simmering as long as you wish (just remember to turn it off when you leave the house). You'll need to keep an eye on the water level. Just keep adding more water as needed to keep the ingredients afloat.
The best part about this is that you can reuse the same batch for a few days. Recently I've been simmering this small pan in the morning during breakfast and then again in the afternoon (more for aromatherapy). Then I relight it again for breakfast the next day, and so on!
I really love that the stovetop air freshener method doesn't require another gadget on my counter or something to clean. It's also completely natural and I can make whatever scent I want!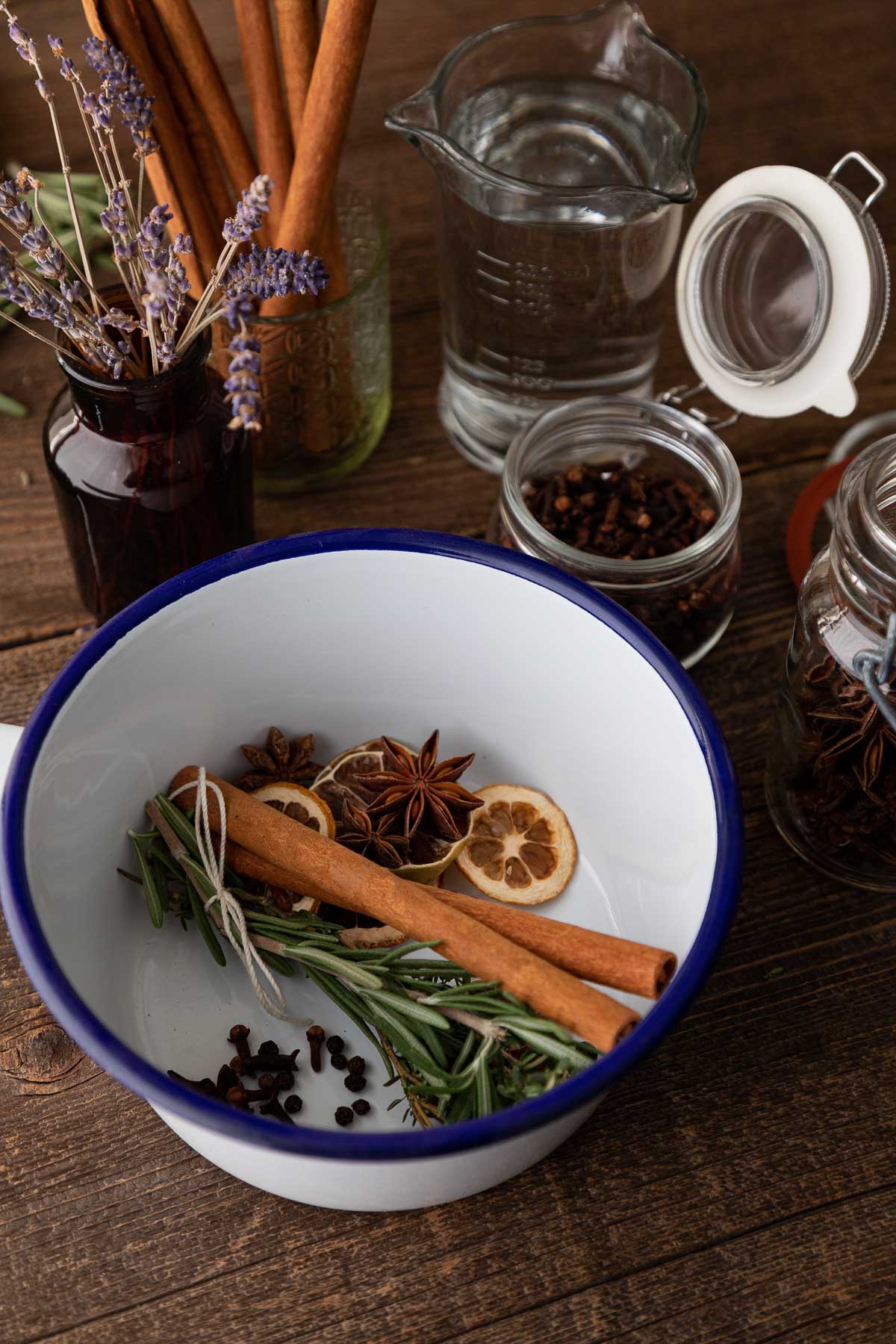 A collection of ingredients also make s lovely, sustainable gift. Wrap in an upcycled jar or reusable bag. You can even add a homemade gift tag with a relevant quote. These lavender quotes are a good place to start!
Want candles? Try beeswax candles or beeswax melts. You can read up here on how to use wax melts safely and which ones to pick!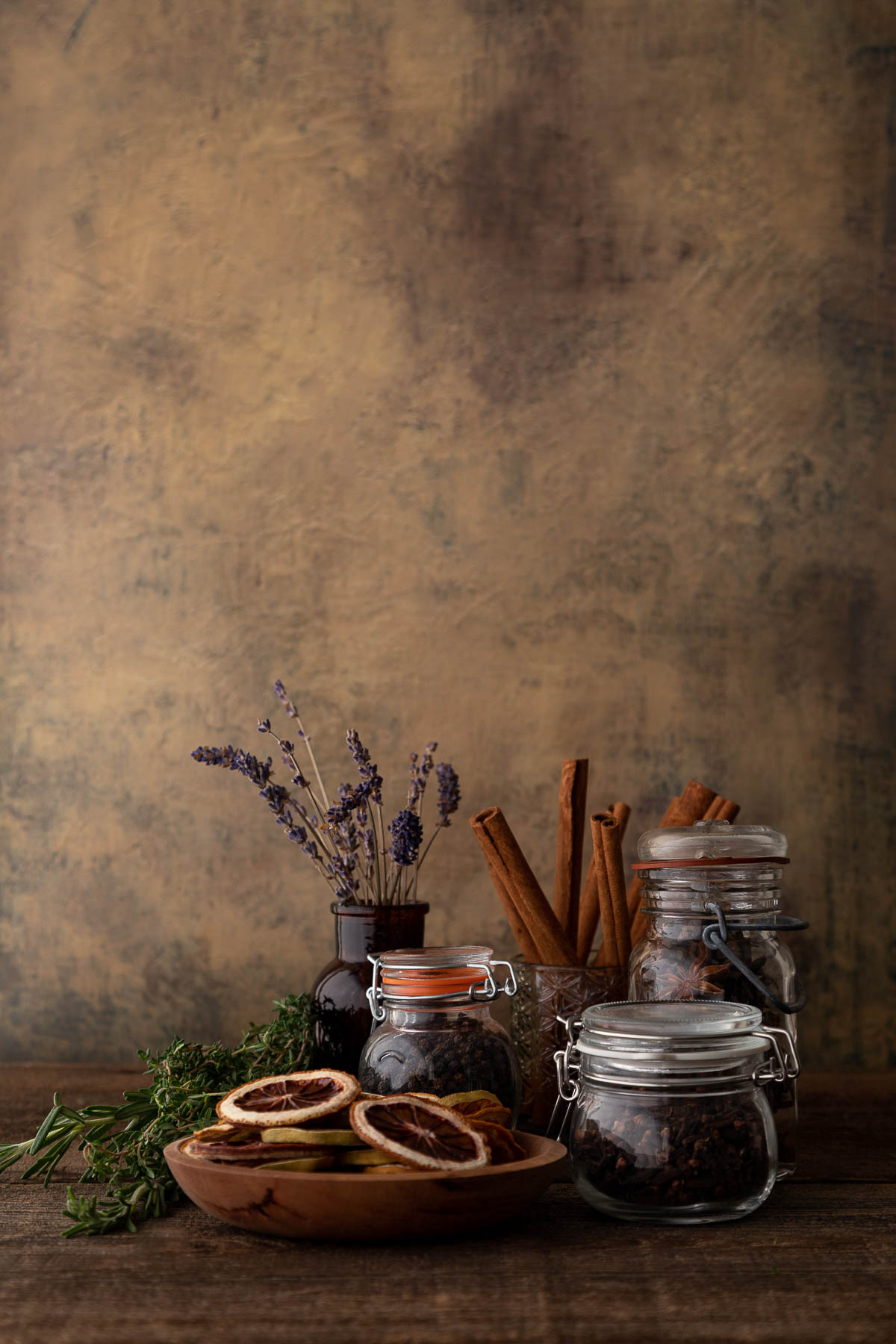 More Sustainable Home Posts…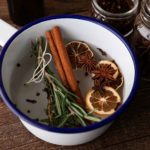 Print Recipe
NATURAL AIR FRESHENER
Safely and quickly fill your home with beautiful scents to remove bad cooking smells or for aromatherapy with these Stovetop NATURAL homemade Air Freshener ingredients ideas. Just a few minutes before your sense are happily fulfilled!
Ingredients
Spiced Citrus Blend
1

cinnamon stick

1-2

star anise

1

citrus slice

dried or fresh
OTHER INGREDIENT IDEAS
1+

sprig of rosemary

1+

sprig of thyme

1+

sprig of lavender

1+

sprig of mint

1+

fresh ginger slice

1+

whole cloves

1+

peppercorns

1+

apple slices
Instructions
Add desired ingredients to a small pot. Cover with water

Bring to simmer over low heat. Let freshen until finished.

Check occasionally to see if you need more water – don't want the ingredient/pan to burn.

Don't forget to turn off the stove when leaving.
Notes
Save this recipe on Pinterest here!
Make this air freshener? I'd love to see how it turned out…
PINTEREST: Upload a photo and your review to this Pin!
INSTAGRAM:  Tag me
@lucismorsels
Nutrition
Calories:
13
kcal
|
Carbohydrates:
4
g
|
Protein:
0.4
g
|
Fat:
0.2
g
|
Saturated Fat:
0.02
g
|
Polyunsaturated Fat:
0.04
g
|
Monounsaturated Fat:
0.1
g
|
Sodium:
1
mg
|
Potassium:
36
mg
|
Fiber:
2
g
|
Sugar:
0.1
g
|
Vitamin A:
64
IU
|
Vitamin C:
2
mg
|
Calcium:
46
mg
|
Iron:
1
mg