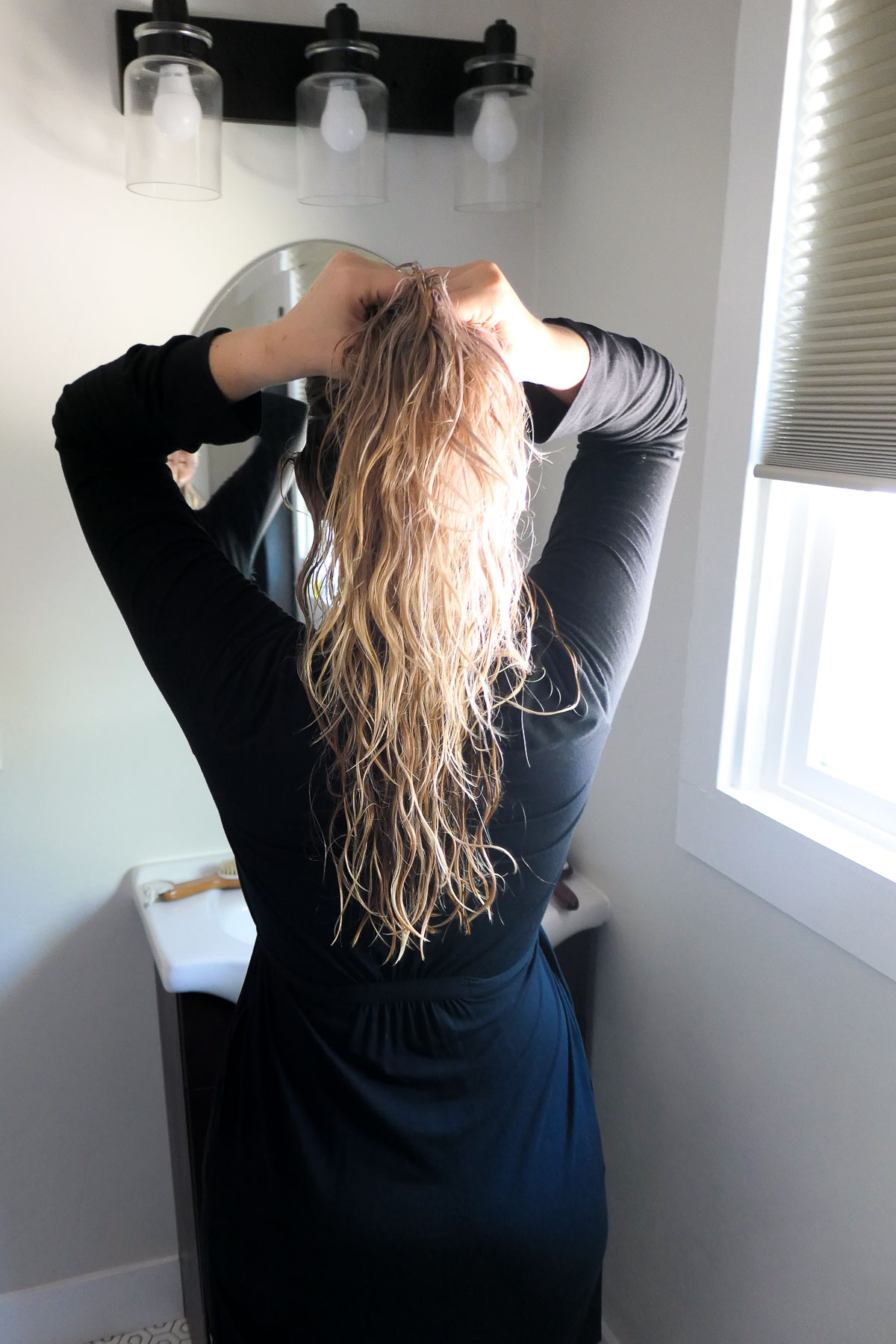 When I started looking up companies and items for this clean beauty brands at Nordstrom post, I thought I'd find a few of my favorites, maybe a few new ones, and make one post.
As I started making the list of brands (not even specific products), the number of companies was soon too long. So I started organizing it by type of product – skincare, makeup, hair, body. I contemplated making separate posts for each category, but I think it's easier for everyone to just have it all in one place!
Nordstrom, like many other companies, is beginning to carry more brands that fall into the "clean beauty" category as well as others that focus on sustainable sourcing and packaging.
Call it a marketing tactic or good business, but I don't care. I hope better quality items make companies money. And I LOVE the idea that the trendy thing is a good, less-wasteful thing!
And a quick note. When/where you're allowed back in stores, you can always walk in and ask for a sample of many of these products to test it out for a few days!
Be Sure to Check Out:
SUSTAINABLE CLOTHING BRANDS TO SHOP AT NORDSTROM
B CORP BRANDS AT NORDSTROM
WHY I SHOP AT NORDSTROM
Since clean beauty is an important part of sustainable living (what we wash down the drain matters as much as what we put on our skin), be sure to check out these other clean beauty roundups:
Clean Beauty at Sephora
Clean Beauty at Target
Clean Beauty at Walmart
Clean Beauty at ULTA
And remember to always recycle makeup container properly! Nordstrom is actually the one place you can take your clean empties for recycling!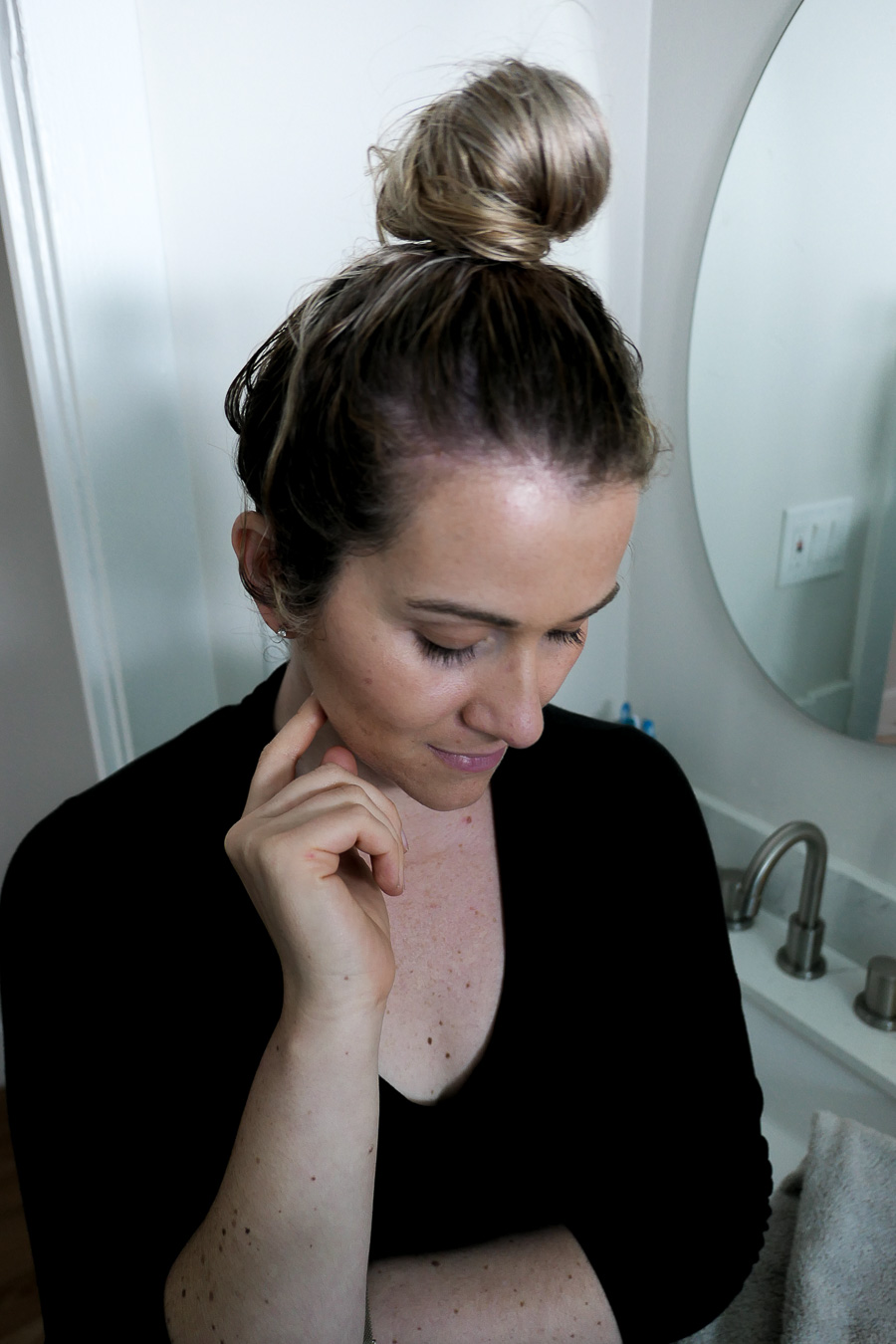 Clean Beauty SKINCARE Products
Suntegrity – Suntegrity is one of my absolute favorite brands for facial sunscreen. It's topical spf protection and their tinted 5-in-1 moisturizer is such an easy, lovely product to have in your routine and it's coral safe.
Tata Harper – The ultimate in luxury, non toxic skincare. Tata Harper is easy to spot in the gorgeous green glass containers. Products are clean, smell DIVINE, and are designed to work impeccably!
Indie Lee – I've loved Indie Lee for years. Clean skincare that makes you feel good about taking care of your skin. A clean beauty company from the beginning, Indie Lee is a go to of mine for skincare. My favorites are the brightening cleanser and the coconut citrus body scrub.

Arcona – A long time favorite brand of mine, this Southern California based beauty brand has beautiful products that you'll look forward to using. The cranberry grommage exfoliant is a subtle face scrub that's lovely. And this wine oil smells like fall and Christmas and everything happily scented!
Youth to the People – Based on plant-based, cruelty-free beginnings, Youth to the People makes products with ingredients all from California. I've been using their cleanser and LOVE it!
Packaging is primarily glass (totally recyclable) and they use post-consumer materials as much as possible!
Odacité – The founder of Odacite was diagnosed with breast cancer when she decided to change her life path and develop a clean beauty brand. From France, she combines the effective French skincare with the green California revolution for beautiful products!
Boscia – Plant-based skincare, Boscia has been around for a while and for good reason! Their purifying cleansing gel is one of my favorite face washes that cleans my face without drying it out!
Kypris – A holistic skincare brand described as "Sustainably sourced botanicals blended with the best of green biotechnology," Kypris offers beautiful products in gorgeous packaging!
Mowellens – Created by the wife of a man who lost his life to a brain tumor, she sought to harness the power of CBD into products that help women be superheros every day! Read her story here.
Loli – Loli is clean to the max – certified by MADESAFE (they have really high standards), Loli is also very concerned with sustainability.
Products are created without water (limiting weight and space needed to be transported around our world creating pollutants). Products are also sold in glass jars that can be reused and recycled!

Clean Beauty BODY Products
Herbivore Botanicals – Herbivore Botanicals has been a long time favorite of mine. Their rose body scrub is a delight.
Their products are made of natural ingredients, plant-based food-grade cold-pressed oils, steam distilled therapeutic-grade essential oils, and GMO free soy wax. Most packaging is REUSABLE and recyclable.
Necessaire – Necessaire makes good for you body and intimate products. All products are free of parabens, phthalates, sulfates, silicones, petro-chemicals, synthetic fragrances, and synthetic dyes.
Products are inclusive of all people and made for every body! They make my go to hand cream.
54 Thrones* – A beautiful brand with products sourced sustainably from West Africa. I've only really been to southern Africa…but if you've ever traveled in Africa, you can easily sense the relationship to the land.
I'm so excited to try this brand. I'm going to try the turmeric bar soap and "butter" lotion in lavender and Moroccan mint first.
Vita Liberata –  a clean beauty brand of tanning products. Products come as lotions and mousses for an overall even tan. They also offer a tanning mitt for a more even distribution. 
Fur Skincare – a clean skincare brand for all your shaving needs during and after a shave for all those typical problems we can have!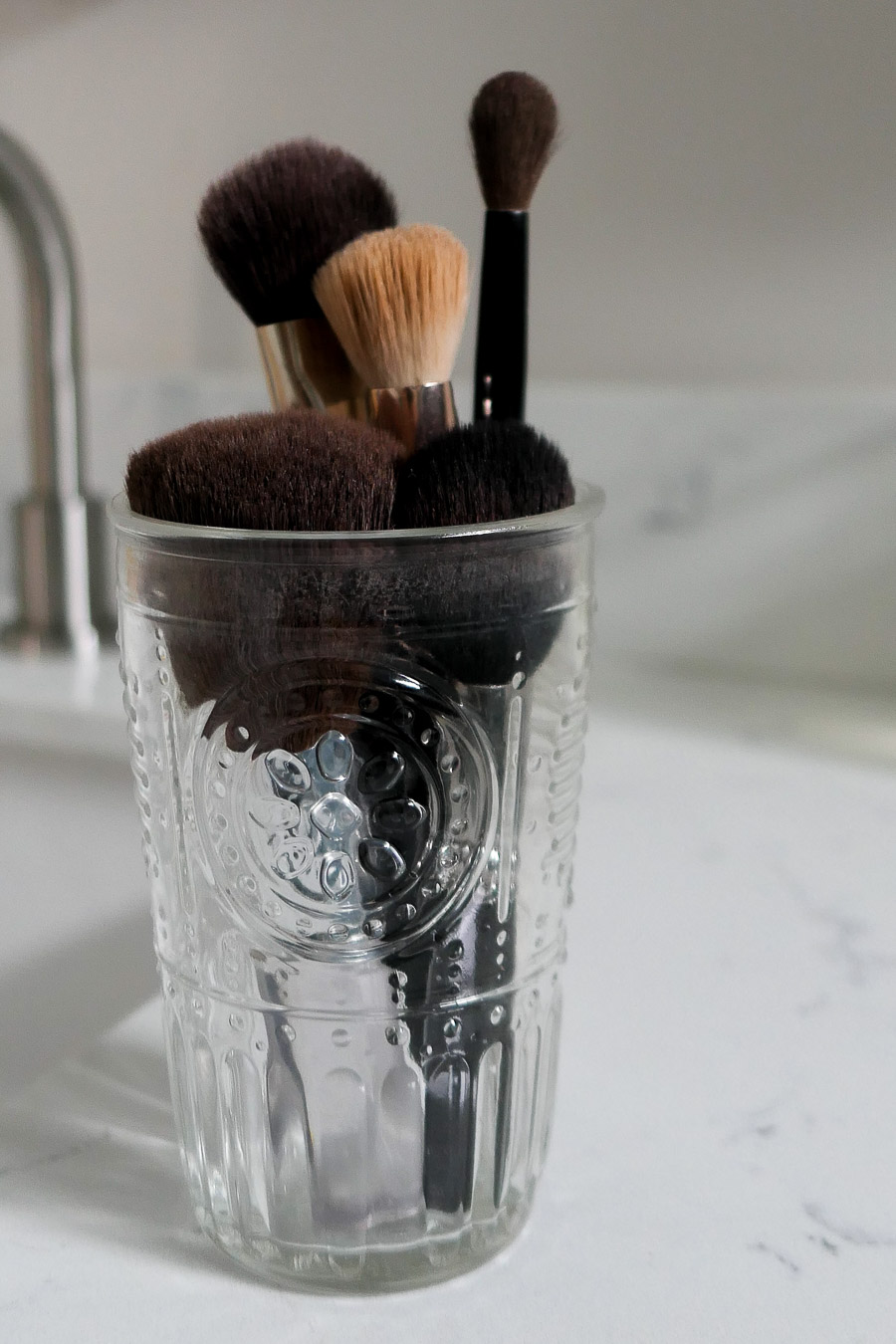 Clean Beauty MAKEUP Products
RMS beauty – Organic beauty that has a silent, cult following! RMS Beauty cream products are sold in recycled glass pots, boxes are made from 80% post-consumer recycled fiber and manufactured using 100% wind power.
I currently use their Un Cover-Up concealer and the Un Powder finishing powder.
Kosas – A great clean beauty company that offers inclusives shades in all their products. The company bans over 2700 ingredients, is cruelty free, and is leaping bunny certified. I love their blush/highlighter palette. I use the highlighter as an eyeshadow base, not as  traditional highlighter!
Jane Iredale – One of the absolute originals in clean beauty, Jane Iredale has been in business over 25 years. Products are free of parabens, talc, phthalates, synthetic fragrance, fillers, and GMO ingredients. The line of clean beauty is non comedogenic and cruelty free.
Jane Iredale also offers a variety of refillable makeup.
ILIA – ILIA is another heavy hitter in today's world of clean beauty brands. Products are free of parabens, phthalates, sulfates, GMO, synthetic fragrances, gluten, and talc.
The company is leaping bunny certified and their products are inclusive of many skin tones. They also partner with TerraCycle to collect their leftover containers for proper recycling.
Their Super Serum Skin Tint SPF 40 is FABULOUS and their mascara is my favorite clean beauty mascara! 
lilah b. – A classic clean beauty brand based out of Northern California! lilah b. comes in beautiful packaging they'll take back to recycle properly with their partner!

Clean Beauty HAIR Products
Briogeo* – Briogeo has products for every type of hair and every need. Many of their products are plant-based. Briogeo is free of harsh sulfates (SLS/SLES), silicones, parabens, phthalates, DEA and artificial dyes.
Davines Hair – A sustainable hair company based out of Parma, Italy. From their beginning in the 80s, the company has been focused on sustainable beauty.
Since 2018, Davines has been carbon neutral for their packaging production on all product lines. They are also a B Corp.
Act + Acre – Their plant-based hair care is cold-processed cutting back on the energy required to process ingredients through traditional heating methods. They also source ingredients from sustainable farmers.

*indicated Black-Owned Companies!
If you enjoyed this clean beauty brands at Nordstrom piece, check out Sustainable Brands at Nordstrom for Clothes and Shoes as well as Clean Beauty Brands at Target.
Clean beauty
Since clean beauty is an important part of sustainable living (what we wash down the drain matters as much as what we put on our skin), be sure to check out these other clean beauty roundups:
Clean Beauty at Nordstrom
Clean Beauty at Sephora
Clean Beauty at Target
Clean Beauty at Walmart
Clean Beauty at ULTA
Common questions include do shampoo bars really work and how do you use them? What natural deodorant actually works? What's the best safety razor for women (and how to use them properly). And how to clean your makeup brushes (on the cheap and easy)!