Well this week marks six months since we packed up our life in Los Angeles and moved into our new home in Sacramento. I've gotten so many questions about how we're doing, if moving was the right decision, and if we're settled into Sacramento; it felt as though a moving update was in order…
Moving is such a big decision, which is why I've wanted to document it since first sharing it last August. In many ways, I think people wondered why we'd leave the hustle and bustle in LA. But then I realized, most friends and family not only understood our decision to move, but never understood how my husband and I lived there for so long given our personalities.
Our decision to move was actually very easy and natural. Our time in LA went from great to fine to downright difficult (for me) in the first few years we lived there.
And then came the move to Sacramento, buying our first house, and starting our new life with a new baby in a new(ish) city!
Was moving the right decision
Since deciding to move a few years ago, I often worried that I was putting too much weight on how happy I'd be in Sacramento. What if I wasn't any happier? Would I get lonely again? What if the grass would always be greener on the other side?
So after six months, I think the 'honeymoon' phase has probably rubbed off and now the reality is slowly starting to sink in…was moving the right decision?
Am I happy In Sacramento?
You all. I almost can't begin to tell you how happy I am. Except, I can, because I've unintentionally said everything I'm about to say to all my friends and family recently.
I've been asked how I'm doing and the first thing that falls out of my mouth is that I love Sacramento and I have zero (ZERO) doubts about the move – even during the rather tumultuous time we did it. Last summer and fall were so difficult becoming new parents, buying our first home, packing and unpacking…I was running on autopilot for so much of it. And you know, I wouldn't change a single thing!
Why I Love Sacramento
I feel as though there are a vast amount of things I can share, but I'll just share three to keep things short(er) and sweet.
First, so many members of our families are here. My mom and two of my siblings (as well as their families) are within 90 minutes of driving (easy, country highway driving). My husband's grandmother, parents, and siblings are all within about 90 minutes as well. Obviously this isn't something everyone has in Sacramento, but it's worth so much to us (especially with C).
Second, I love how close to nature I am. While we live in a city, near downtown and trains, Sacramento is practically covered in trees and littered with parks. Skiing, lakes, and hiking can be reached in almost no time at all (with little stress). But those trees. One of my struggles in LA was all the dirt, concrete, and perfectly manicured lawns – not for me. This is my kind of city living.
Third, and this one is one that will really sell anybody on Sacramento – the community. Whether it be the neighborhood we live in, the work environment I'm creating, or just the everyday run ins with strangers – there is a sense of togetherness here I never felt in southern California.
Life in Los Angeles is difficult. Just managing the everyday takes energy and time. I believe we just each had little space for others. Outside of such a big city, there's time and space for that. And there's a yearning by many to create that. It's just so comforting.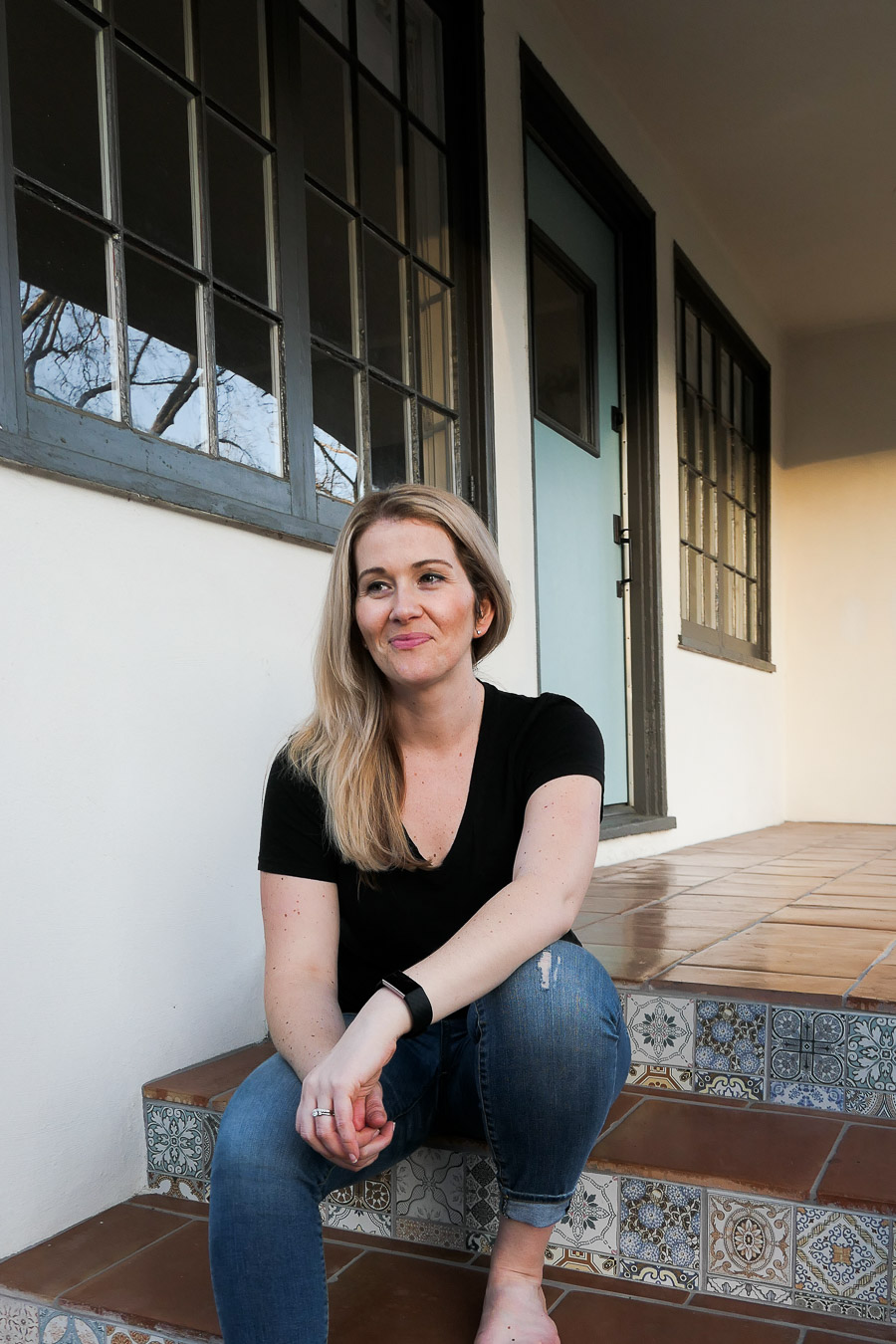 Interestingly enough, this community in my work environment is something I'm having to get used to. I recently talked to someone about hosting an event and I kept waiting for the catch. It was going to be expensive. Nope. They required something or another for me to host the event. Nope. They just wanted to support locals in doing whatever they do. WHAT?!
So now I'm having to relearn that people might want to help me, to support my dreams, and that I don't have to feel alone in my professional life.
Wondering if Moving is the Right Decision for You?
Since sharing my first post on leaving LA, a number of people reached out about their ideas of moving cities. For whatever reason, the conversation around being unhappy and wanting a change of address isn't something about which we feel comfortable talking. So here is the space for you to start considering if that change would be good for you. It honestly has been better than I had even thought possible!