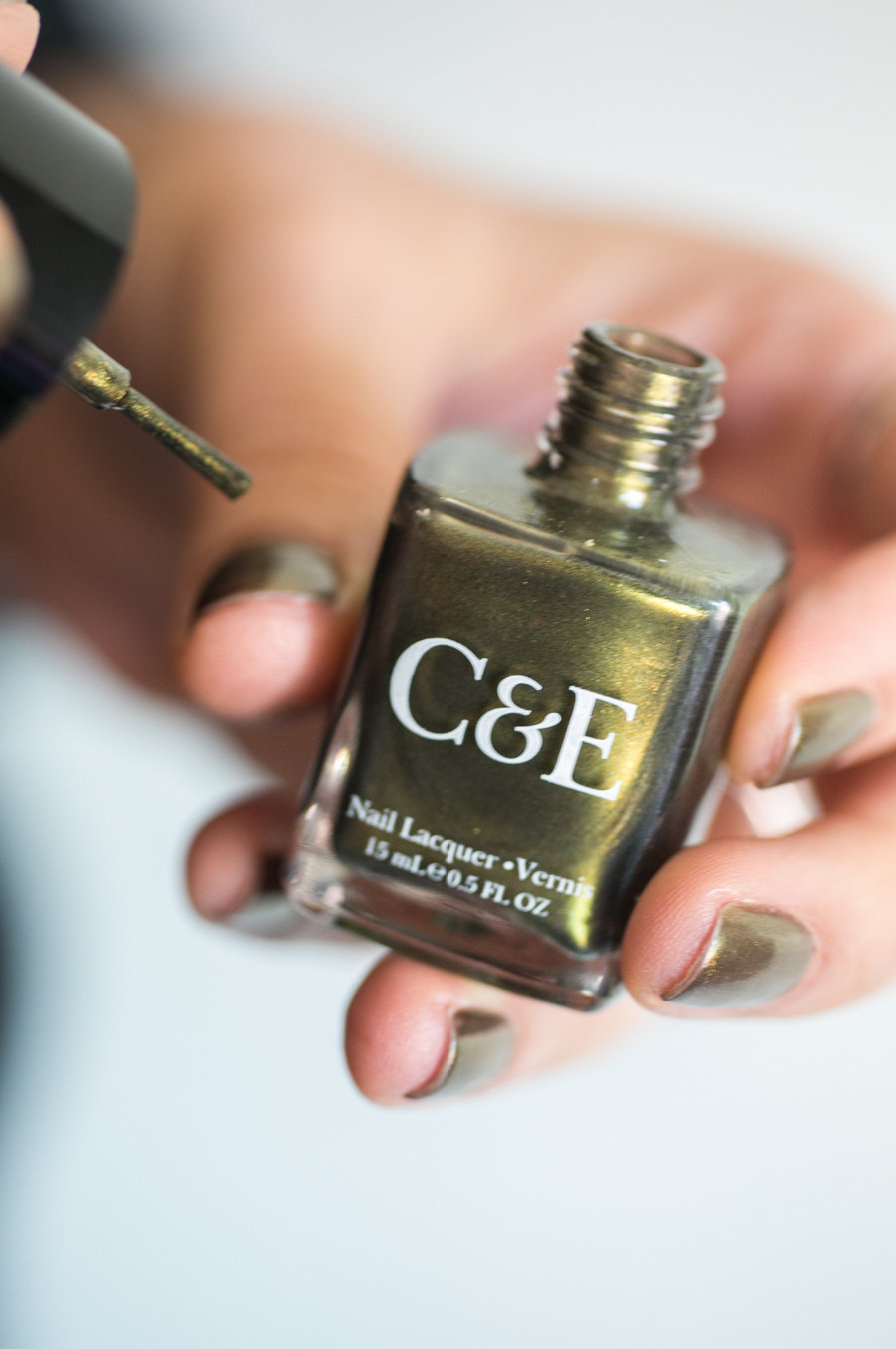 There are so many colors and trends to try in fall. And while I live for fall style, I always have to transition into a new sartorial season. My favorite first step is always my nails. So here are some clean beauty fall nail polish colors over which to swoon.
Since I'm hesitant to jump head first into any new trends, I find that trying it on my nails is a good way to test it out. These bold hues, especially the greens and yellows are probably the most far fetched for me, but the longer I think about them, the better I like them.
Fall Nail Polish Colors
RED Polish Colors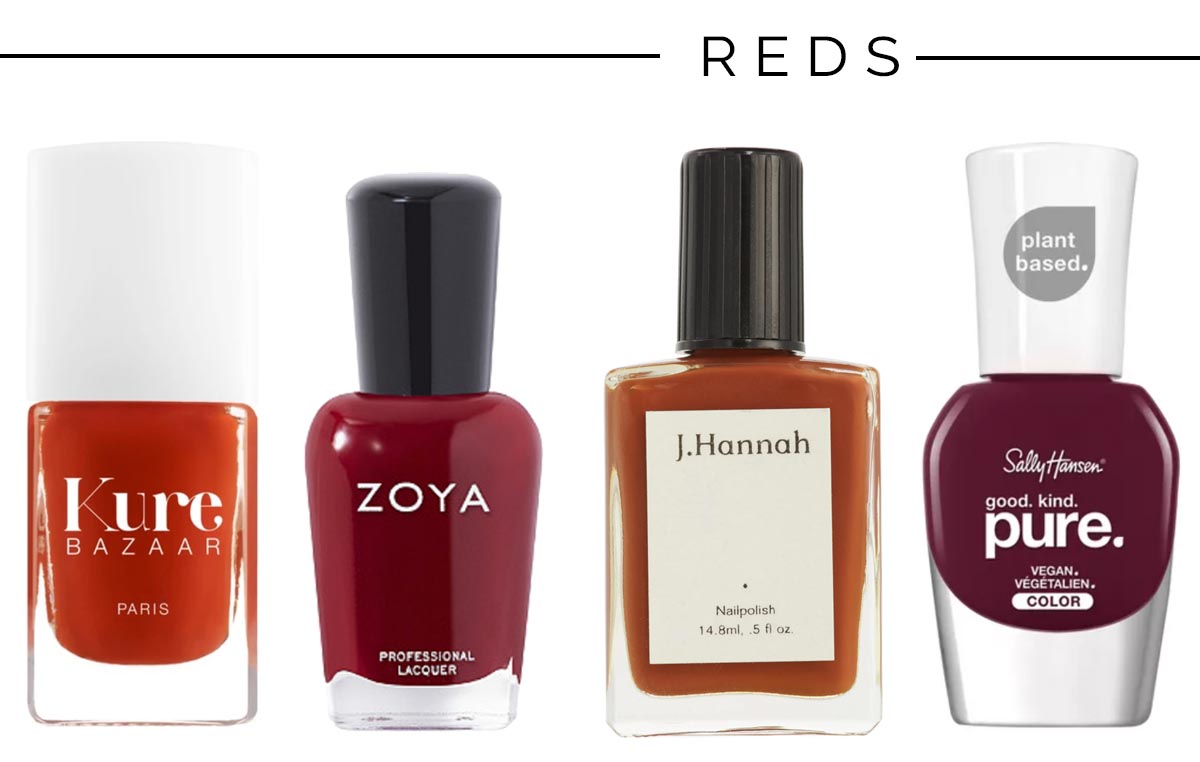 Kure Bazaar Bohemian | ZOYA Alyssa
J. Hannah Ghost Ranch | Sally Hansen good. kind. pure. 330 Beet It
GREEN & YELLOW Fall Nail Polish Colors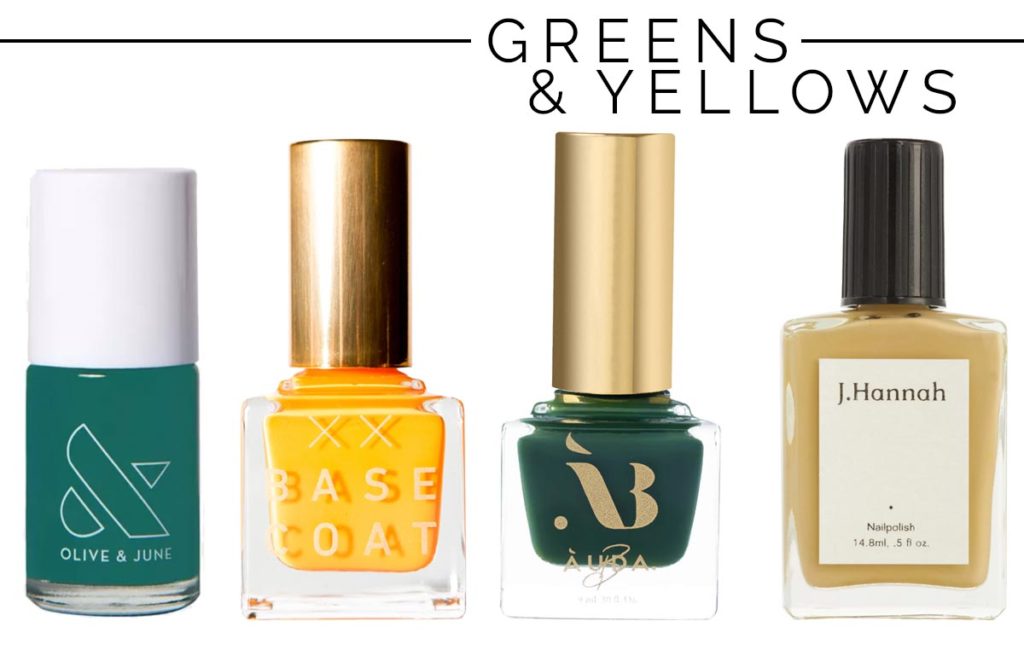 Olive & June Besties | BASE COAT Leo
ÀUDA.B Rich Boss Lady | J.Hannah Miso
NEUTRAL Fall Nail Lacquer
Sally Hansen good. kind. pure. 150 Mother Earth
Kure Nail Polishes
J. Hannah Chanterelle | Olive & June AW (under Gray)
PURPLE Polish Colors
Zoya Gabi | Kure BAZAAR Catwalk
Olive & June OMG | BASE COAT Sagittarius
BLUE Fall Nail Polish Colors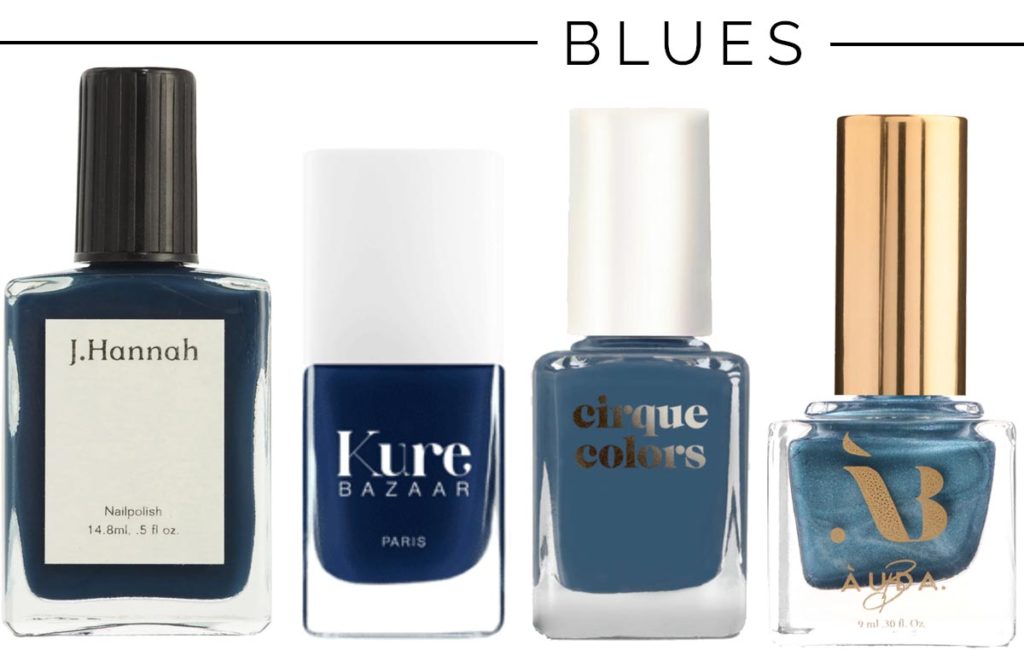 J. Hannah Blue Nudes | Kure BAZAAR Navy
cirque colors Navy Jelly | ÀUDA.B Deepest Desires
METALLIC Fall Nail Polish Colors
ÀUDA.B Dirty Money | Londontown Skyline Reflect
cirque colors NEO | Sally Hansen good. kind. pure. Lava Rocks
Clean Nail Polishes
Did you know that nail polish is considered hazardous household waste? Scary, right? But I do love painting my nails, so it's been hard for me to stay true to trying to use clean beauty totally.
Thankfully there are more and more companies removing some of the scarier ingredients from their nail lacquers. If you look too far into it, you'll see that many brands advertise being 3-free, 5-free, 7-free, etc. This refers to omitting chemicals and ingredients that have been known to cause health problems.
Anyway, no need to fret, because everything in this fall nail polish assortment is one of those cleaner brands. If you're concerned about any ingredients in particular, be sure to check the ingredients on each page.
Clean Beauty
Since clean beauty is an important part of sustainable living (what we wash down the drain matters as much as what we put on our skin), be sure to check out these other clean beauty roundups:
Clean Beauty at Nordstrom
Clean Beauty at Sephora
Clean Beauty at Target
Clean Beauty at Walmart
Clean Beauty at ULTA
Common questions include do shampoo bars really work and how do you use them? What natural deodorant actually works? What's the best safety razor for women (and how to use them properly). And how to clean your makeup brushes (on the cheap and easy)!
There are also great clean skin & hair care products for men!
And you'll want to check out these wonderful clean beauty bar soaps as well as body tools for smooth skin all over yourself!
You can also check out exfoliating sensitive skin, gorgeous body tools, and these clean beauty hand creams.