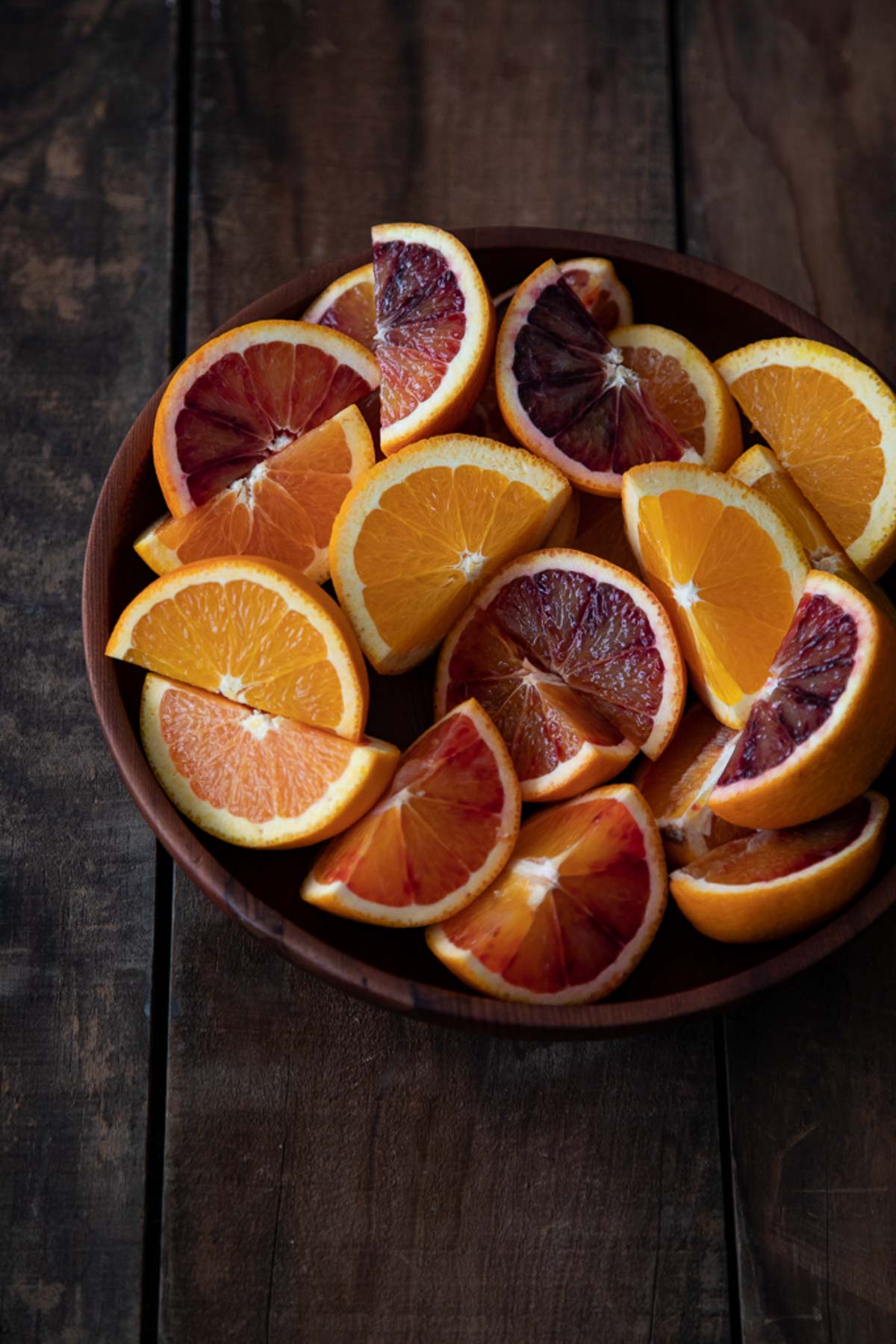 This time of year, I want to host and hang out with people, but coming up with food ideas isn't always the easiest – or coming up with enough ideas at least is too much work. These seasonal fall and winter appetizers, however, are letting produce be the center of the show with not much work on my part.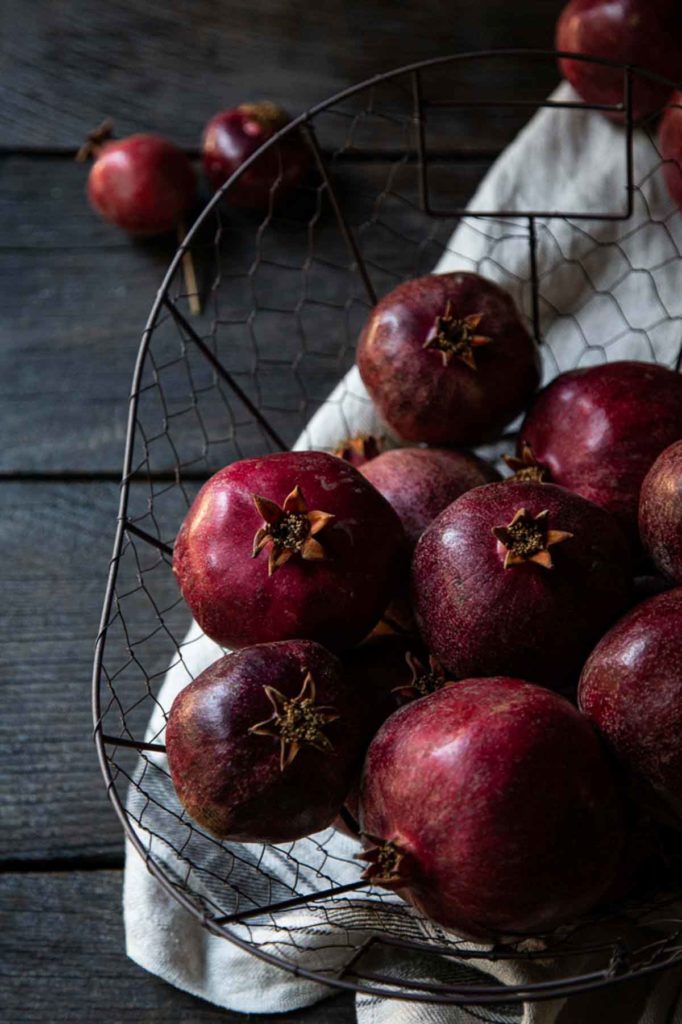 Fall & Winter Appetizers
Looking around Pinterest, there are so many festive and cute ideas for fall and winter appetizers. A bunch of them have seasonal produce but so many of them have berries (absolutely summer produce), figs (an early summer and fall fruit), and other favorites that just aren't easy (or tasty) to come by this time of year.
The options for seasonal produce, however, are pretty extensive this time of year – kiwis, citrus, cranberries, apples, pears, broccoli, and all the potatoes and onions!
These posts give lists of what's in season when as well as ingredient-specific recipes
But let's be real, in season or not, we need a little something isn't tremendous amounts of work, so these recipes all have few ingredients or don't take much effort to pull together.
As with all recipes, I encourage you to use what you have or what's available if it's easier than following a recipe exactly.
GET THE RECIPE
Broccoli is such a versatile and common vegetable, yet the number of broccoli appetizers is so limited! These prosciutto-wrapped broccoli florets are my solution to that. Quickly steamed broccoli is wrapped in delicious prosciutto and broiled. Served with your choice of dressing, this appetizer can be made to suit everybody's tastes
RATING: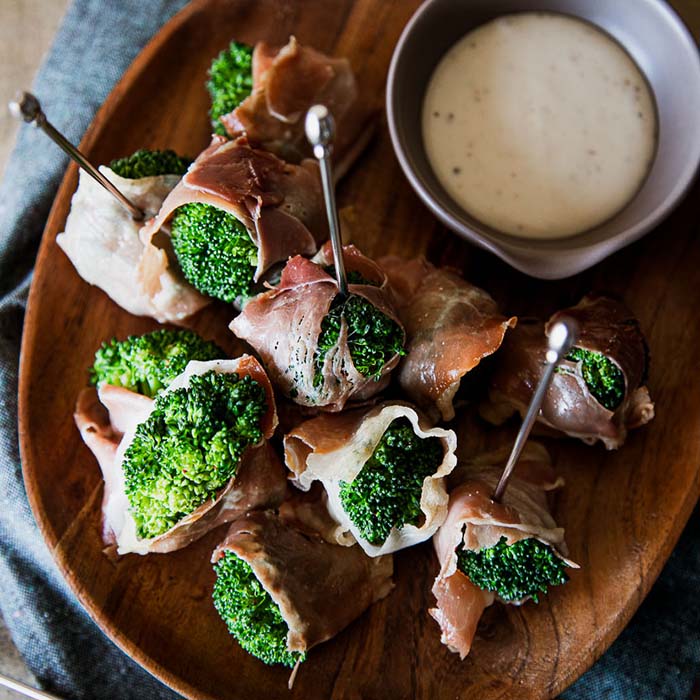 GET THE RECIPE
Last minute guests (or even long-planned ones) can leave you in a lurch for an appetizer or snack to keep guests occupied. Don't overthink it. This last minute fruit appetizer board is always a big hit. Sliced seasonal fruit (apples, pears, grapes, and persimmons this time of year) with crackers and some local honey are all you need!
RATING:
GET THE RECIPE
Have you ever invited friends over for dinner only to realize you didn't plan anything for them to snack or drink while you finished prepping dinner? I'm sort of notorious for this and I love combining whatever cracker and topping I have on hand. These avocado crackers with sun-dried tomatoes are one of my favorite concoctions to woo guests in no time!
RATING:
GET THE RECIPE
This chicken salad appetizer recipe served in endive leaves combines shredded, organic chicken with goat cheese and fresh & dried produce for the PERFECT appetizer or lunch! It's a great year round recipe for appetizers and lunch!
RATING:
GET THE RECIPE
Traditional Thanksgiving meals are delicious but an undertaking. Instead, you can find ways to bring that holiday spirit into fast and easy dishes like these brie toasts with fast, homemade, healthy cranberry sauce.
RATING: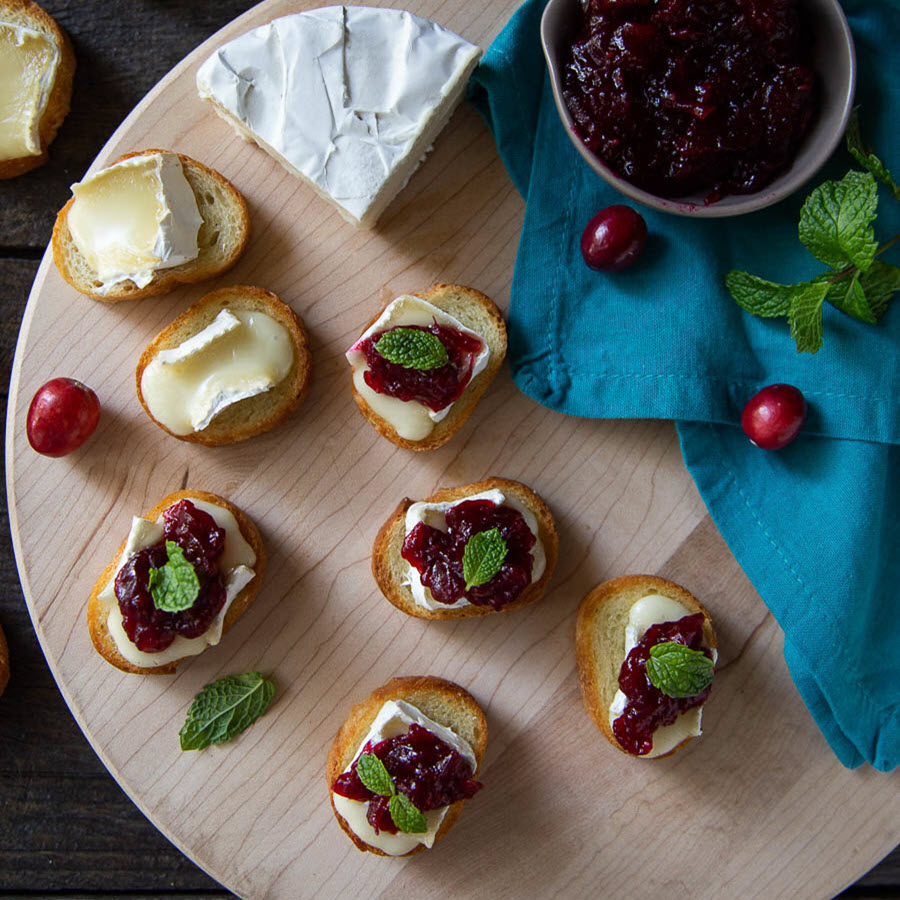 SEASONAL RECIPE COOKBOOKS
DELICIOUS RECIPES TO ENJOY PRODUCE TO ITS FULLEST ALL YEAR ROUND. SIMPLE AND DELICIOUS RECIPES MADE FROM SCRATCH FOR YOUR FAMILY AND YOUR GUESTS ALL YEAR LONG!
Citrus Appetizers
Fresh citrus is such a great item to serve. I usually get too impatient because here in northern California, oranges are usually just getting ripe at the end of the year. Often, we buy citrus from other parts of the states in the markets to get in on the action before ours are ready.
Honestly, just cutting up citrus (see the picture at the top) onto a plate or bowl for people to easily (and cleanly) serve themselves is such a great and easy winter appetizer.
Beyond that, however, they're great as part of other fresh fruit platters or even atop crostini. Of course, if you've got some times I can't encourage you to make this beet and orange salad enough!
GET THE RECIPE
Citrus season can be a glorious taste-treat sensation. But how many oranges and blood oranges can you eat? There's no limit in my book once you start adding them to dishes like these blood orange crostini. Feel free to use any type of orange/citrus, but absolutely try this version. It's sublime!
RATING: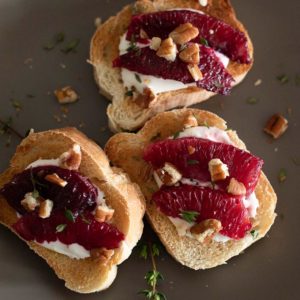 GET THE RECIPE
Summer fruit gets all the attention, but winter fruits are so bright and full of flavor. Showcase the season's deliciousness on this winter fruit platter filled with sugared cranberries, citrus, pears, pomegranates, and a scrumptious cinnamon, coconut dream for dipping!
RATING:
GET THE RECIPE
Enjoy the easy setup of this burrata appetizer that comes together in minutes and features fresh, seasonal fruit! This plate can be assembled anytime of year with seasonal fruit, but the citrus pairs so beautifully with the burrata, honey, and smoked almonds! I think it's my favorite time to make it.
RATING: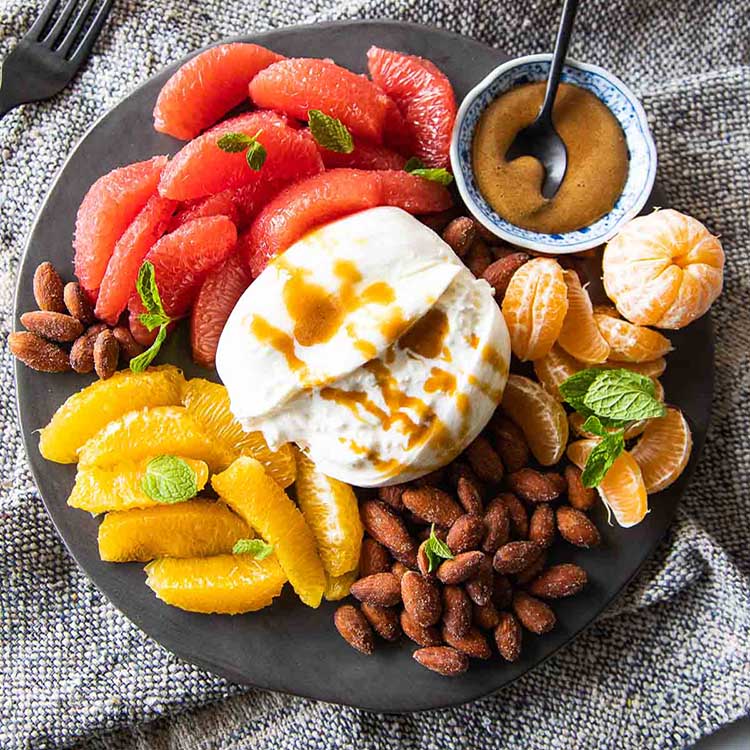 More Fall & Winter Starters
Roasted carrots are pureed to perfection with a subtle kick and cream for a tasty dip with crackers or crostini.
Grapefruit segments brighten these ricotta topped crostini. Finished with candied pecans and honey, they're sure to be a hit!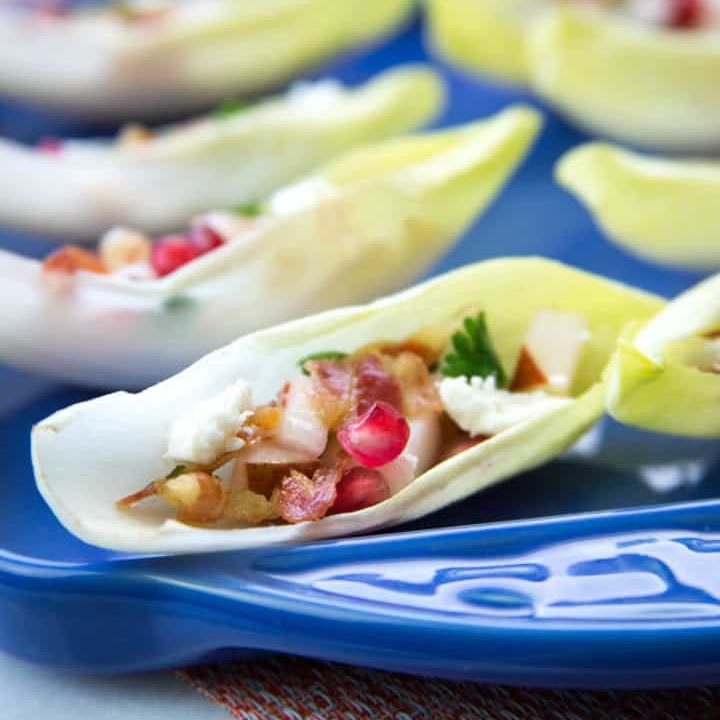 Endive Cups w. Pancetta & Pomegranate
Endive Cups with Pancetta and Pomegranate are a quick and elegant appetizer to give the salad feel without the hassle!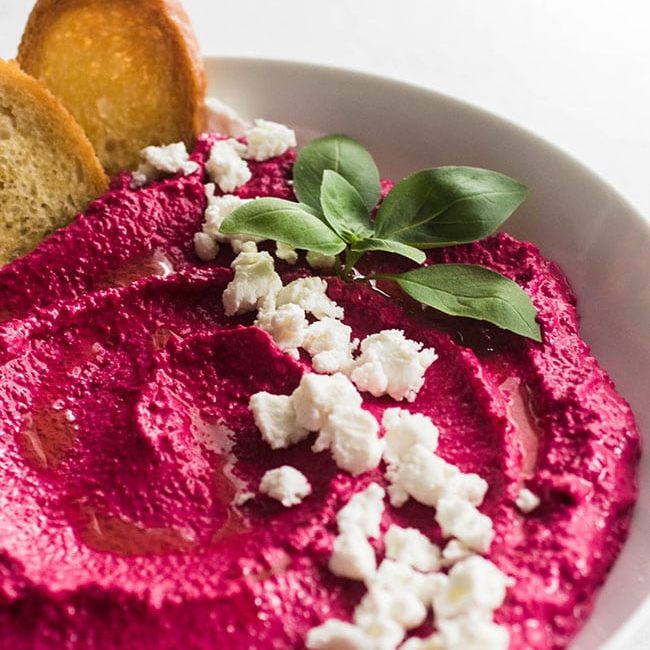 Roasted beets are blended with goat cheese for a perfectly seasonal and creamy dip you and everyone will enjoy!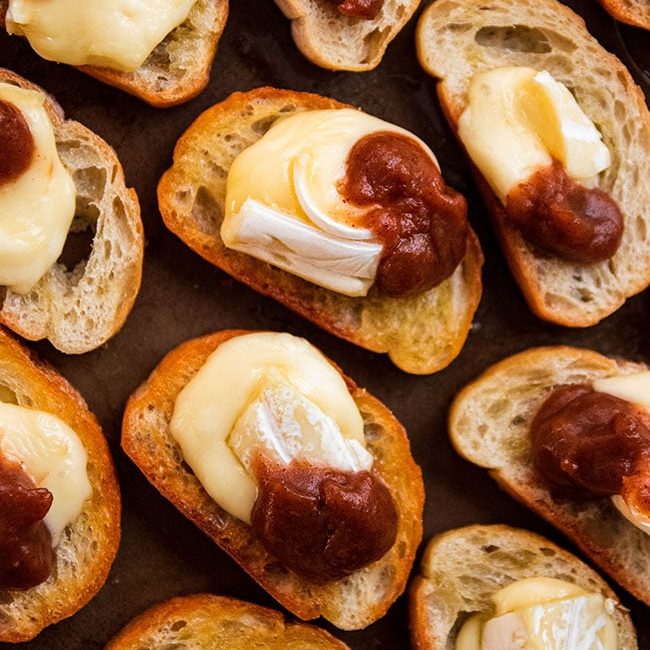 Delicious and easy crostini topped with brie and apple butter. Pumpkin butter would be a tasty alternative as well!
Fresh cranberries & jalapenos combine for a tart and festive dip. Serve atop goat cheese for a simple and memorable winter appetizer.
Print Recipe
FALL & WINTER APPETIZERS
Let seasonal produce shine in this collection of fall and winter appetizer recipes. Highlight apples, pears, and citrus as well as broccoli, sweet potatoes, and so much more. You'll crave these easy recipes!
Ingredients
1

persimmon

sliced

1

apple

sliced

2

oranges

segmented or sliced

12

crackers

4

oz

cheese

soft or hard
Instructions
Arrange crackers and cheese or plate or board.

Arrange seasonal fruit around the cheese and crackers.
Notes
Make one of these recipes? I'd love to see how it turned out…
PINTEREST: Upload a photo and your review to this Pin!
INSTAGRAM:  Tag me
@lucismorsels
and use #LMrecipes
Nutrition
Calories:
268
kcal
|
Carbohydrates:
34
g
|
Protein:
8
g
|
Fat:
12
g
|
Saturated Fat:
6
g
|
Polyunsaturated Fat:
1
g
|
Monounsaturated Fat:
3
g
|
Trans Fat:
0.1
g
|
Cholesterol:
28
mg
|
Sodium:
266
mg
|
Potassium:
330
mg
|
Fiber:
3
g
|
Sugar:
12
g
|
Vitamin A:
456
IU
|
Vitamin C:
65
mg
|
Calcium:
255
mg
|
Iron:
2
mg