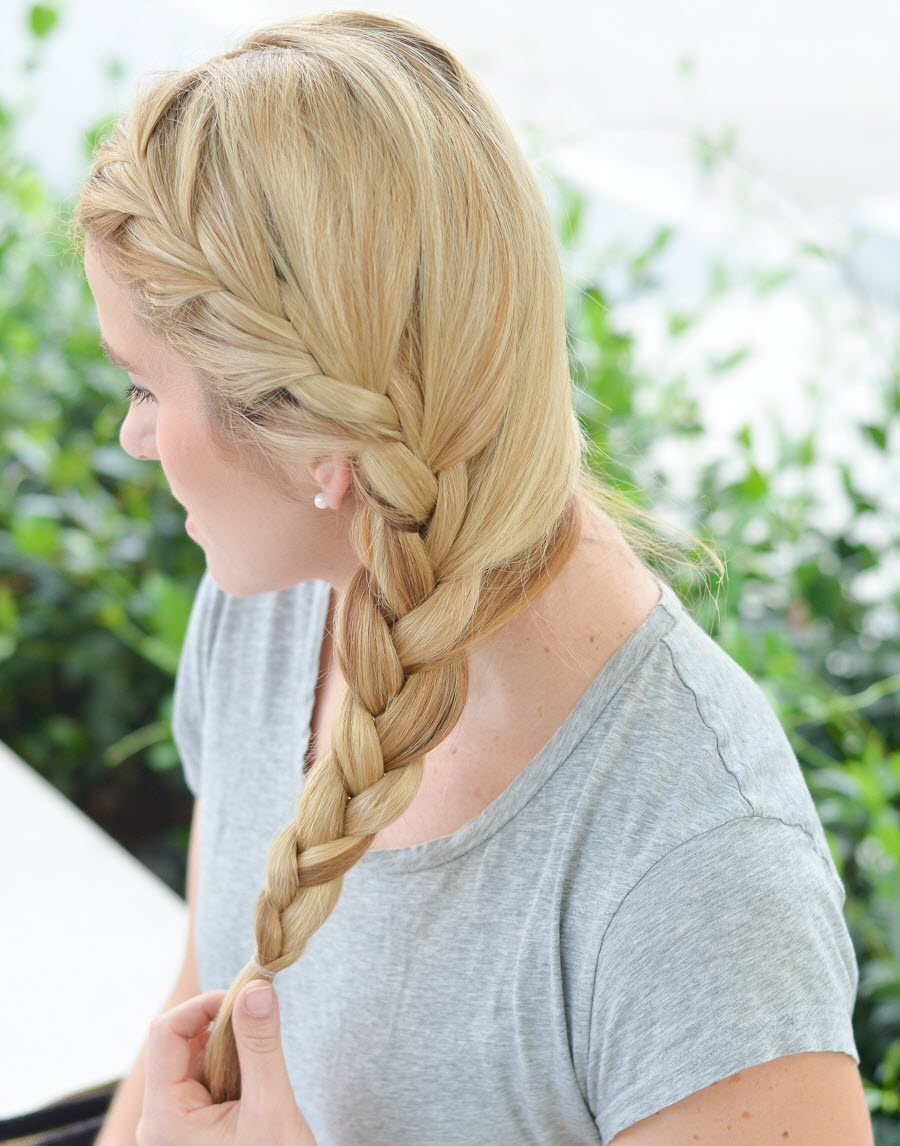 There's a little backstory to this one-sided braid. I decided a few years ago (before we were engaged) that I would let my hair grow until my wedding. Of course I've had it trimmed. For the most part, however, I've let it be. I absolutely love the way it looks long. The weight holds it down to prevent so much frizz and the bright blonde can be very eye catching. While it looks great down, it has become a headache to maintain – quite literally. If I have my hair in any sort of bun or ponytail for the day, I will get a mild to medium headache. I really do have that much hair. I'll be excited for a major trim post-wedding (probably 3 inches inches or so). I don't know that it will look too much different, but it will feel amazing. Because of my hair issues, I have a few
hairstyles
that are easy and pain free. This one-sided braid is my best discovery. It comes together quickly and I love that I can do it with straight or wavy hair. I haven't tried it with wet hair, but I'm positive it would be fine.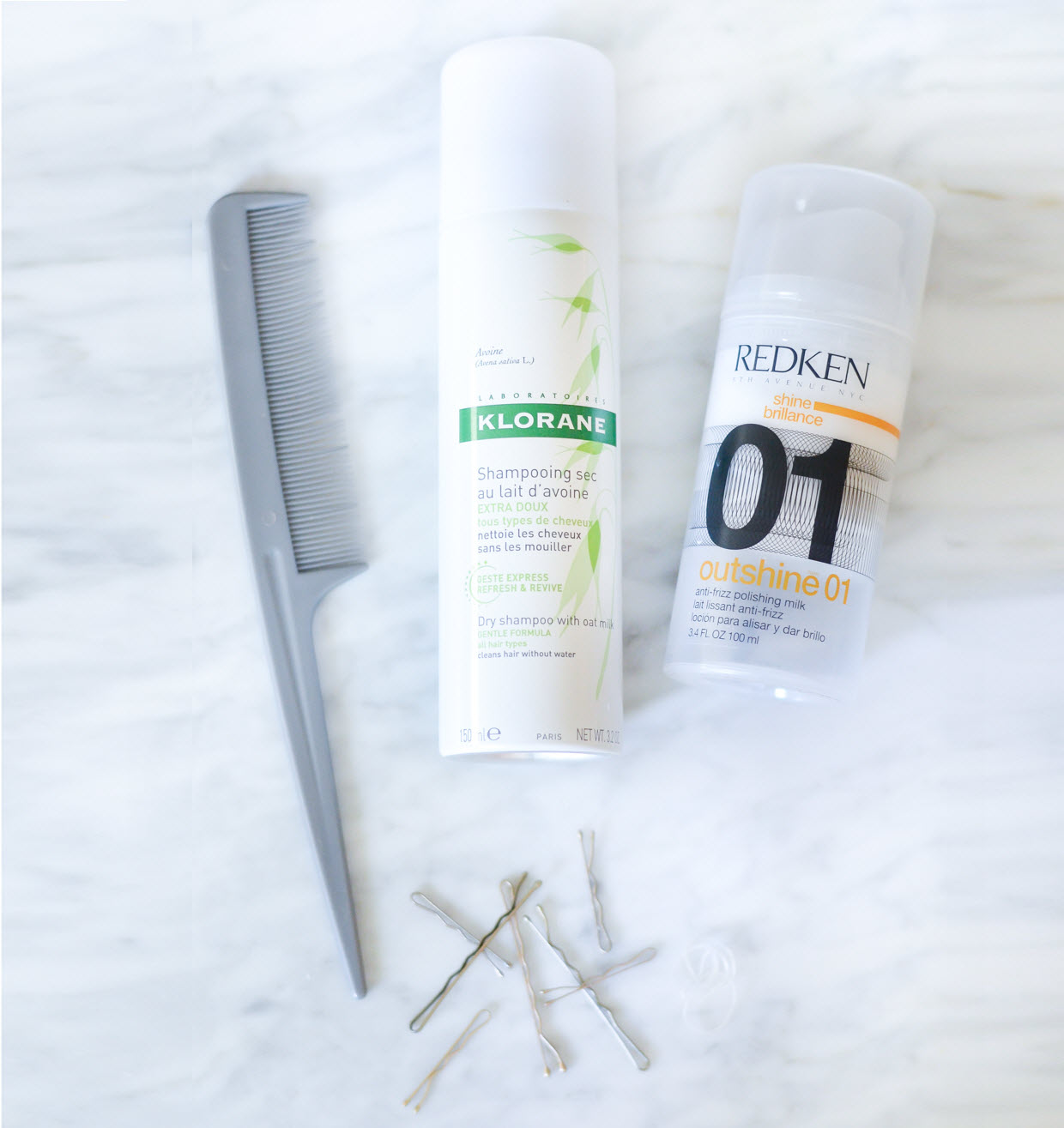 For this hairstyle you'll need
Anti Frizz Creme
or a great
anti-frizz spray
,
Fine Tooth Comb
,
plastic rubber bands
, Bobby Pins (
mini
+
full size
) – also available in
black
. For fine hair or hair that hasn't been washed in a few days, spray
Dry Shampoo
on roots for more grip. See my go to
clean beauty hair and beauty picks
.
One-Sided Braid Step-by-Step Tutorial
Brush hair to remove all tangles. If using dry shampoo, apply using directions on bottle. Rub anti-frizz creme between hands and fingers. I use at least two-dime sized portions to smooth hair into side gathering. Brush all hair to front of one shoulder. Separate a one-inch tall section of hair that extends about three inches along your part. Begin french braiding hair. Do not pull hair in from behind the braid – only along the face-line. With each addition of hair, the sections need to be bigger (see photos).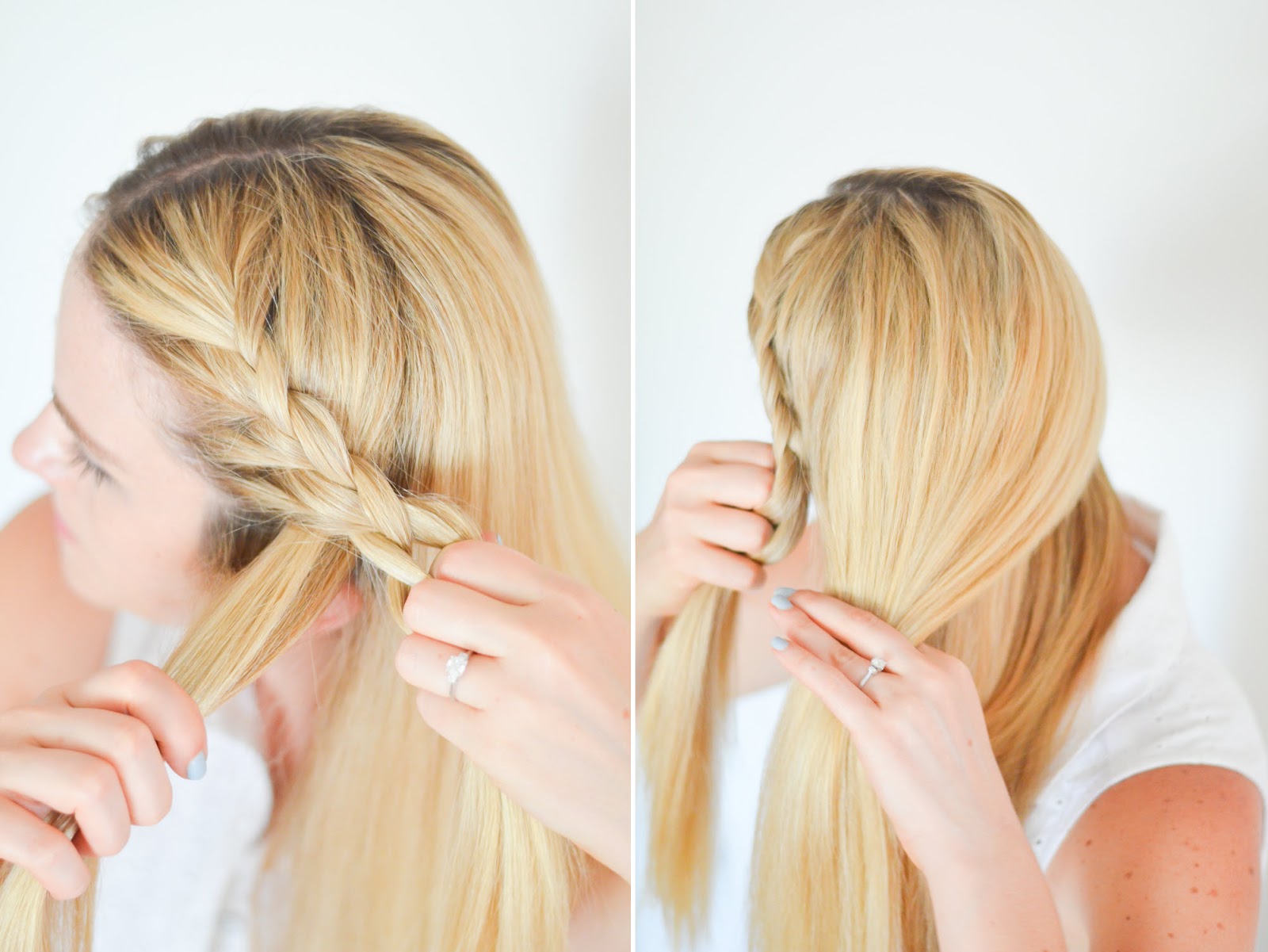 When braid reaches ear, begin pulling in hair from behind as well, until all hair is incorporated. Pull remaining hair into braid in three sections. Finish braiding hair to desired point. Secure with plastic rubber band.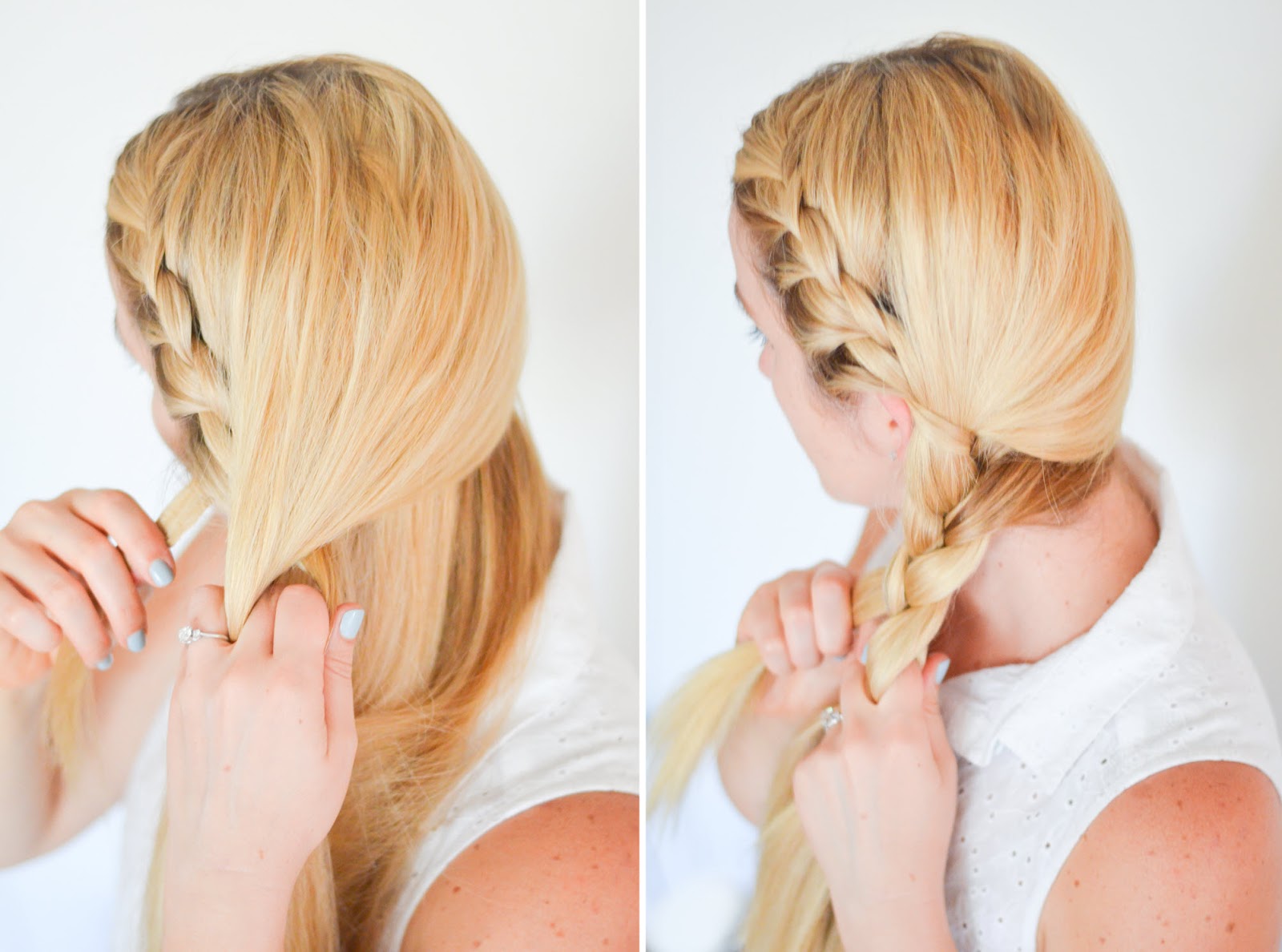 Use bobby pins to secure extra hair. If necessary, rub anti-frizz creme between hands to smooth hair into side braid.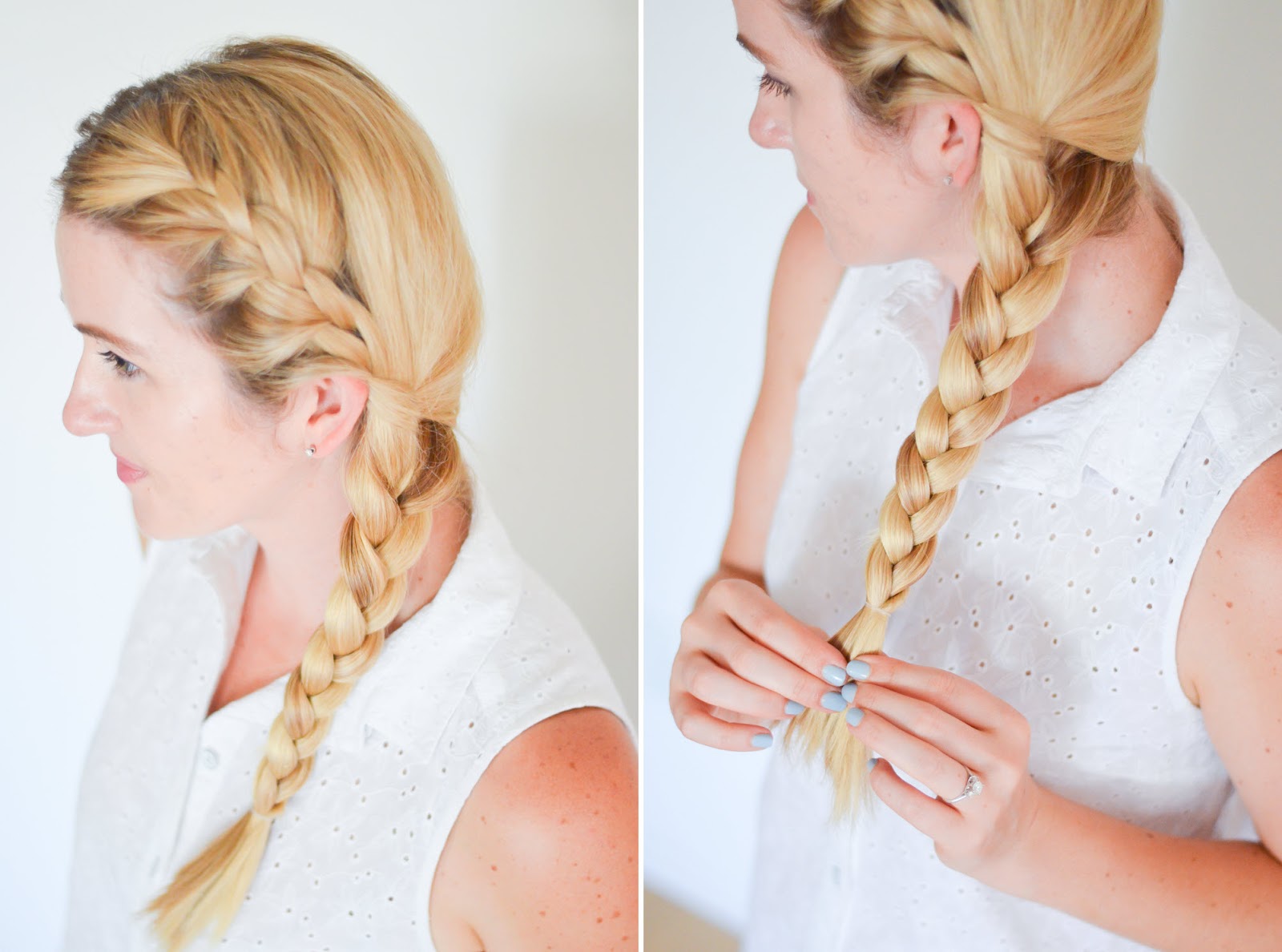 All Hairstyle Tutorials
Easy Side Braid Tutorial
How to Curl Hair with a Flat Iron
Sock Bun Tutorial