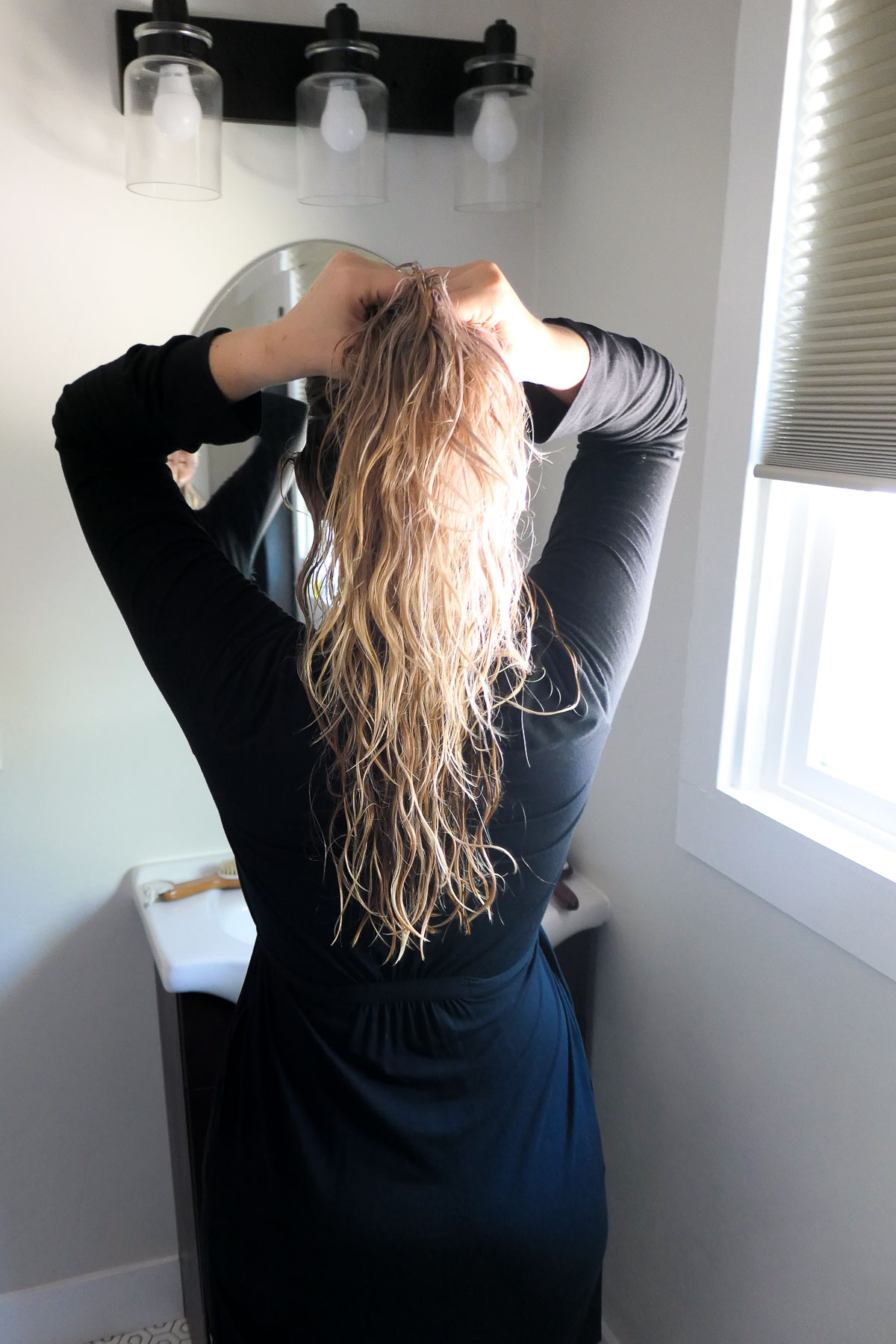 I'm particular about my hair. Shocking, I know! But the thing is I have A LOT of hair that has a slight wave. It wonderfully plays along with all the ways I want to style it, but it isn't just naturally great without some coaxing. And with my efforts to use clean beauty and hair products, it's been a bit of trial and error to find clean products for thick hair (or just long hair).
Many of these items are just great hair products for any type of hair.
We all have such different hair. I never really understood that growing up. I assumed I could have hair just like my friends. While I was stuck with A LOT of wavy, full-bodied hair, I yearned for stick straight hair.
I now know that each type has its positives and negatives. Alas, after many years I've found thick hair products that help me and my hair coexist – happily most days even!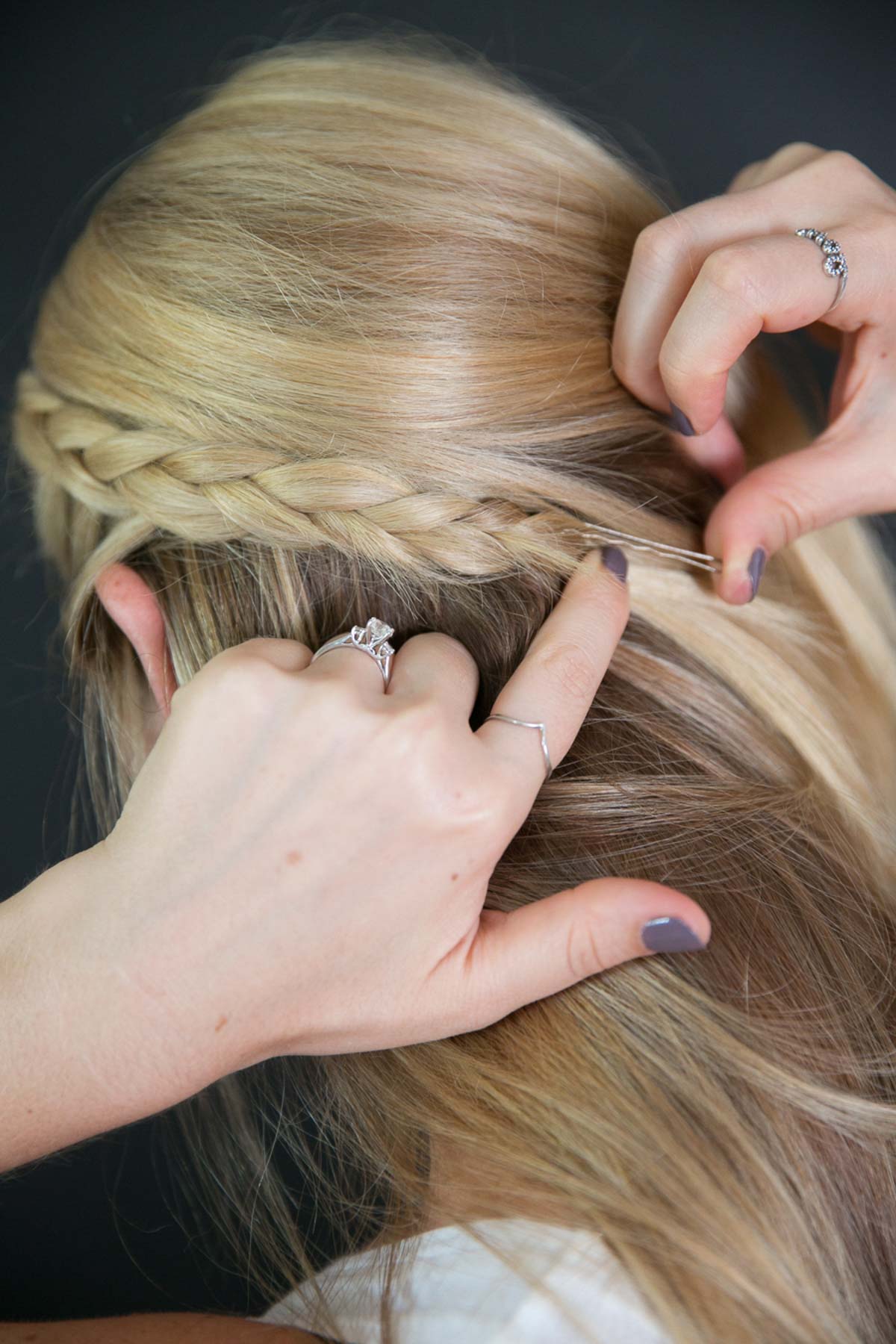 Clean Products for Thick Hair
Like any thick-haired lady, I have had my share of horror stories of getting my hair brushed when I was a kid. I'll be the first to tell you that I hated showering and I am the biggest wimp in terms of head-toughness.
My hairstylist is still in shock (after over a decade of doing my hair) that I'm so sensitive to pulling on my hair and brushing. He doesn't understand how someone with so much hair can be so tender-headed. What can I say? I'm special! Or somethin!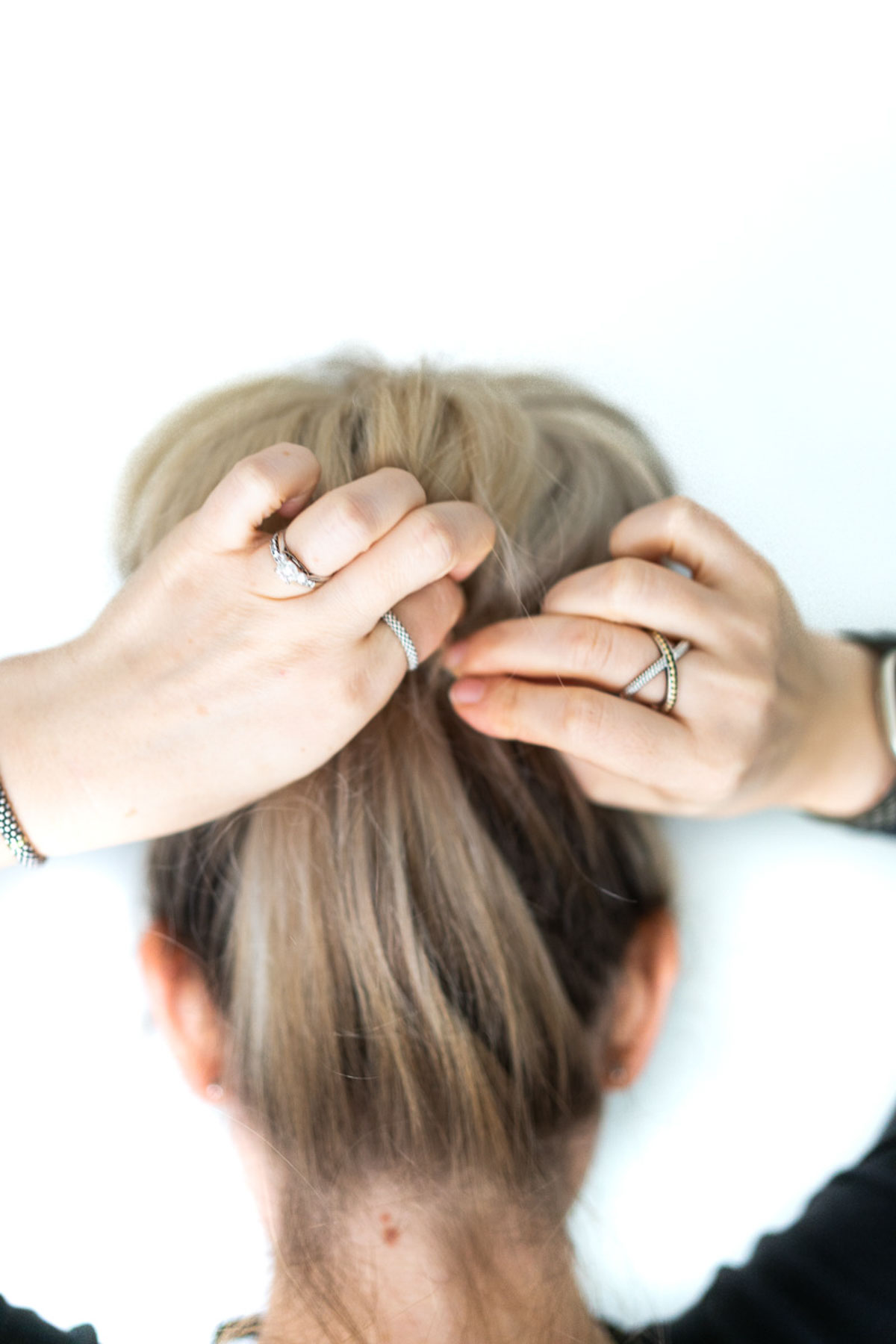 My Go To Clean Hair Products
Anyway. After 30 years together, my hair and I have finally come to a happy place. I mostly know what it will and won't do (post-pregnancy has thrown some kinks in our usual routine) and I now have a selection of clean products for my hair to stay in line!
If you have oodles of hair like me, then you'll love these products. With that said, even if you don't have thick hair, you should check out these products. Few of them are actually designed for thick hair, so they're fairly universal…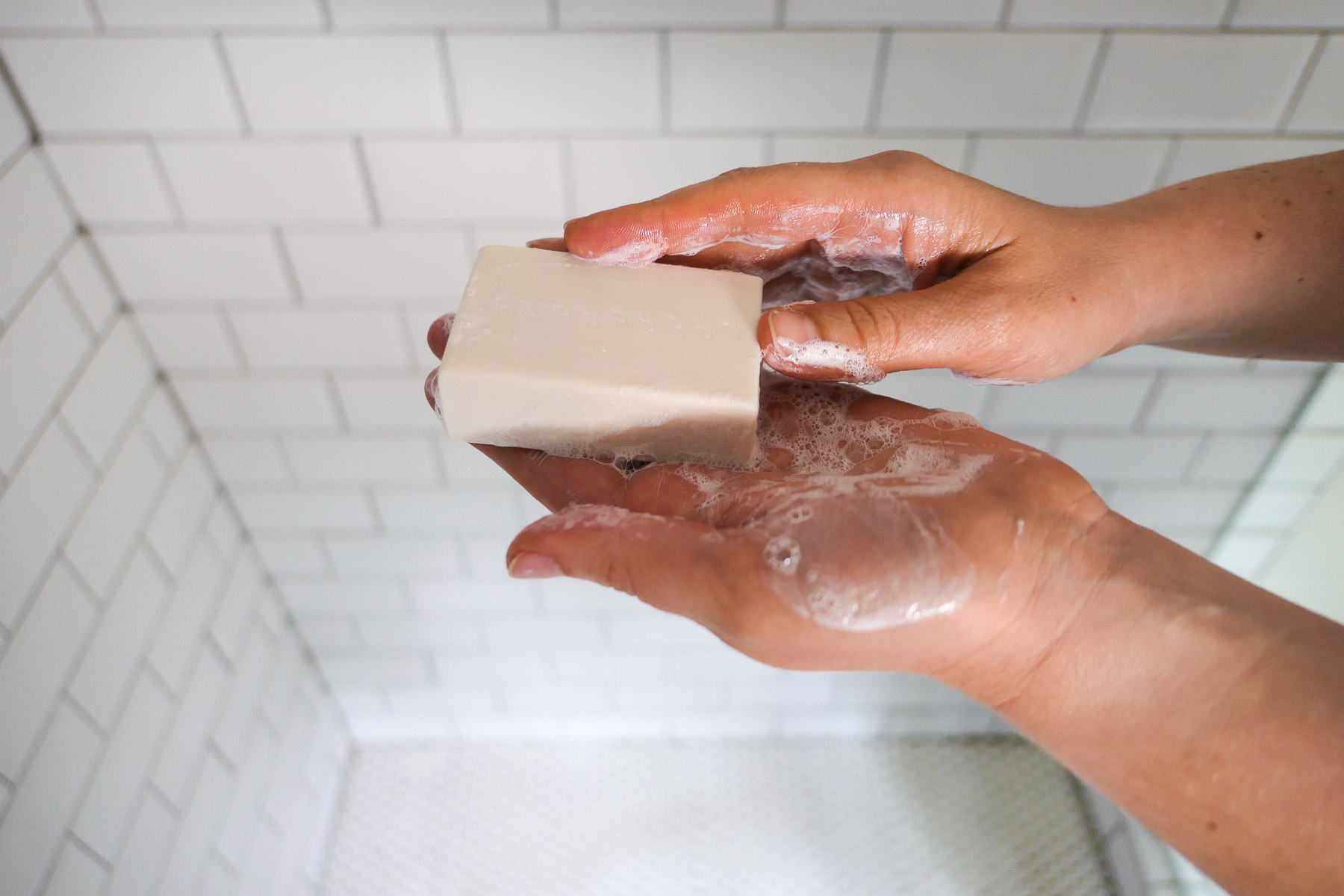 Clean Shampoo for Thick Hair
I've gone through my fair share of shampoos and conditioners. I have long, thick hair that's also chemically-treated. I can't do "conditioning" or "smoothing" lines because they weigh my hair down. And we don't need "thickening" products.
Since trying my first shampoo bar a few years ago (read all about how to use shampoo and conditioner bars), I've really fallen in love with their ease and my hair likes them. I tried it out, waiting to see if my stylist would comment about any buildup or something, and he made no comments whatsoever.
There are MANY shampoo bars out there. In my experience, they all work. You'll want to find the one with a scent you enjoy and, preferably, one that doesn't fall apart in the shower after not much time. Currently, I use the Flora Flora clarifying bar for travel.
I did recently try out a new clean shampoo that I'm quite enjoying. It's this Bright Balance Hairbath – it's a clean purple shampoo for blond/treated hair (by a B Corp no less)! They have a range of shampoo options here. Use code LUCI15 for 15% off your first Innersense purchase.
See my in detail Innersense hair review!
And as for a clean conditioner. I've used a few conditioner bars and find them to be fine (you'll want to read how to use conditioner bars so you don't use them incorrectly and have problems).
Generally speaking, however, I find traditional liquid conditioners to be an easier option. I'm currently using this Innersense Clarity Conditioner and plan to try out the color radiance daily conditioner next – the counterpart to my current shampoo.
See my Innersense Hair Product Review here for in depth reviews and favorite products!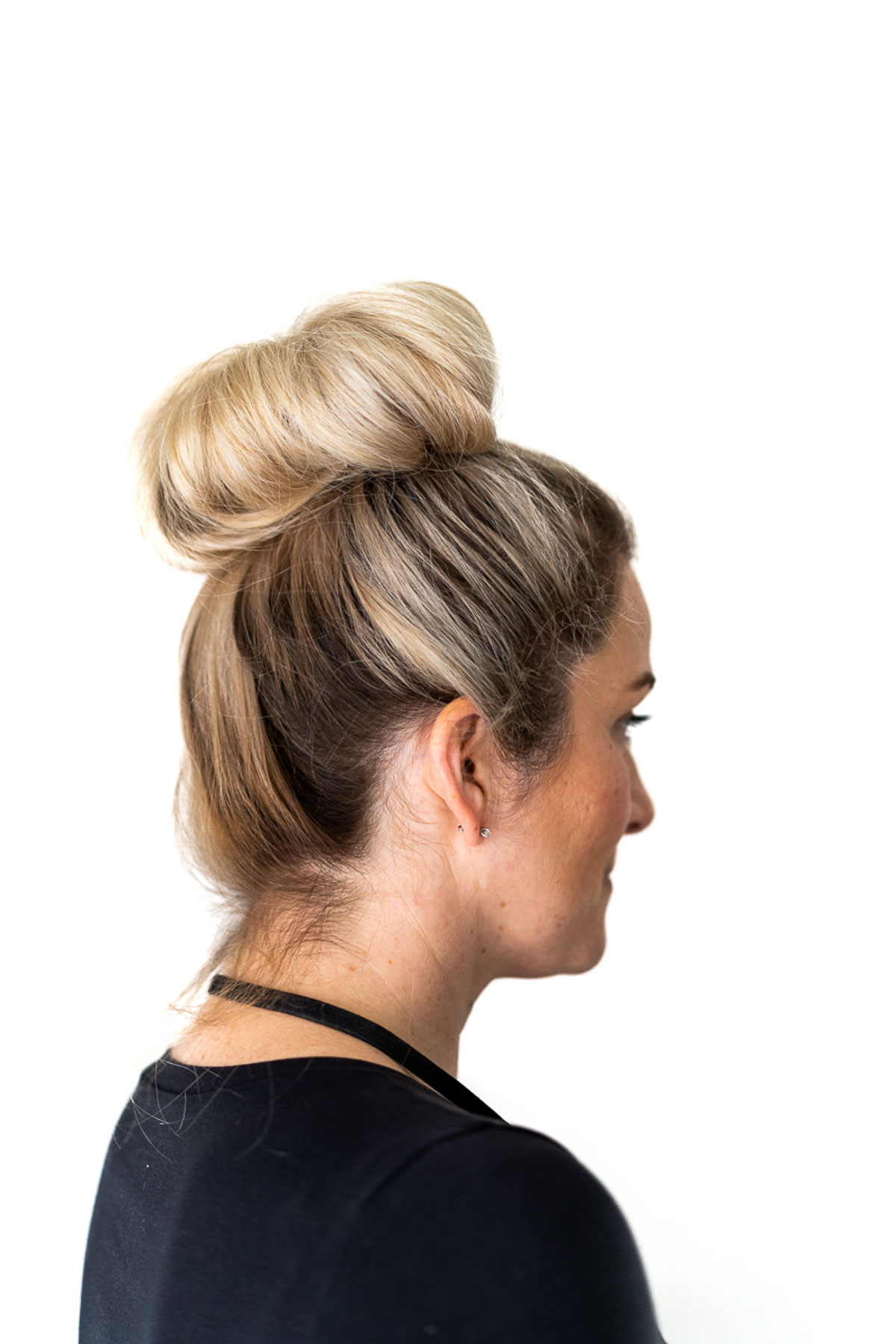 Clean Hair Masks & Detox
My stylist got me onto hair masks a few years ago and were a lifesaver during those early pandemic days when none of us were seeing our stylists. He would do one at every appointment and I always felt that about 4 weeks after an appointment, I needed to start doing it at home.
I recently finished this hydrating hair mask and really enjoyed it. I just opened up this enrich mask to try next!
Hair masks (just like face masks) need to sit on your hair for some time (5-10 minutes for this one). I like to apply it in place of conditioner and then shave my legs or use my body plane to remove skin buildup while it works its magic.
And then my husband actually picked out this scalp revival mask. Infused with charcoal, it's a detox and boy does it work wonders. I had some buildup (from initially using my conditioner bar incorrectly) and in one use, I felt like my hair and scalp were back in business!
Best Detangler & Serum for Thick Hair
As I mentioned before, my childhood was unhappily (for my mother and myself) with brushing my hair. We didn't know the joys and ease of conditioning (detangling) sprays or serums! Now I CAN'T live without one.
It's no surprise that I'm a big fan of the Innersense Leave In Conditioner Spray (use code luci15 for 15% off your first order). It smells nice and helps my hair be easy to brush through!!
If you're wondering how to get soft hair, I mean SOFT, LUXURIOUS HAIR, then you need a serum or oil. I'm a recent convert to this whole charade, let me tell you. And unlike "moisturizing" conditioners that I find to be too heavy, these post-wash products can be just the right amount of effective.
Since I'm so worried about weighing my hair down, an oil seemed like the last thing I wanted to add to my hair! I have now added this hair oil to my routine, but I don't use it all the time – more when I'm looking for a more sleek hairstyle.
Clean hair Finishing Products
I used to use a shine spray but haven't in years, so I don't have a current clean option to recommend.
Heading to a wedding last year, I forgot my hairspray and ran into Target to find something suitable. Lo and behold, without much work I found this $7 (full size) hair spray that's part of Target's Clean Beauty section. So I unintentionally found my new hairspray!
So this Oribe Anti-Humidity Spray is an absolute must in my arsenal, but it's not clean. It's the one thing I haven't found a replacement for (clean or otherwise, actually)! You can read my full anti-humidity spray review! Long story short – I'm obsessed.
I haven't tried this wave spray by Innersense (completely recyclable packaging), but it doubles as a sea salt wave spray and a dry shampoo for curls of sorts!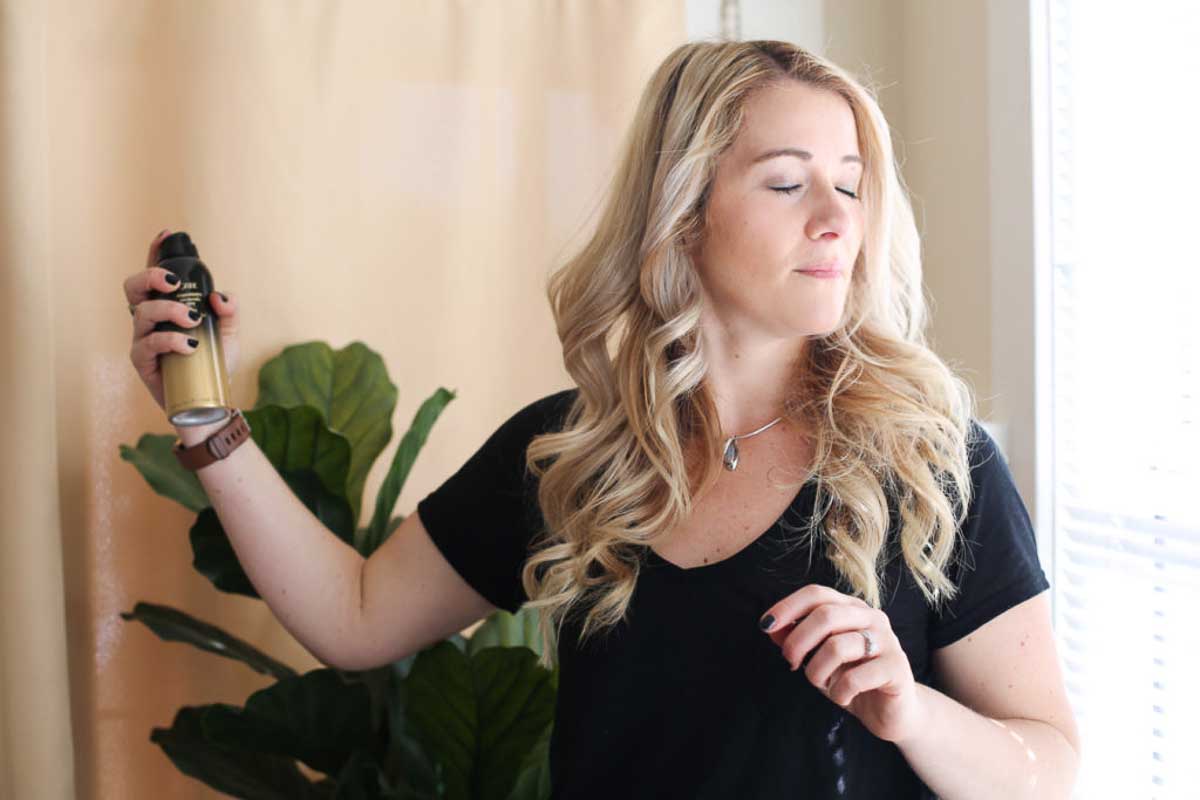 How to apply sprays to thick hair
The thing about the sprays is that they might be great but you feel as though you can't get the product throughout your hair. The answer is to do it in sections.
Wet or dry, you'll have to get the hair line, and your part line area (all the way back to your neck) and then divide each half of hair into 2-3 sections – then spray in there) I hold the bottle about 12″ away from my hair to get coverage and to avoid getting it all in one place!
Get these non-toxic hair products. . .

Since clean beauty is an important part of sustainable living (what we wash down the drain matters as much as what we put on our skin), be sure to check out these other clean beauty roundups:
Clean Beauty at Nordstrom
Clean Beauty at Sephora
Clean Beauty at Target
Clean Beauty at Walmart
Clean Beauty at ULTA
Best Beautycounter Products
Common questions include do shampoo bars really work and how do you use them? What natural deodorant actually works? What's the best safety razor for women (and how to use them properly). And how to clean your makeup brushes (on the cheap and easy)!
There are also great clean skin & hair care products for men!
And you'll want to check out these wonderful clean beauty bar soaps as well as body tools for smooth skin all over yourself!
Hair Tutorials
Looking for hairstyles for longer hair? Try this sock bun tutorial with step-by-step photos, my easy side braid (a mini braid), and a one-sided braid!