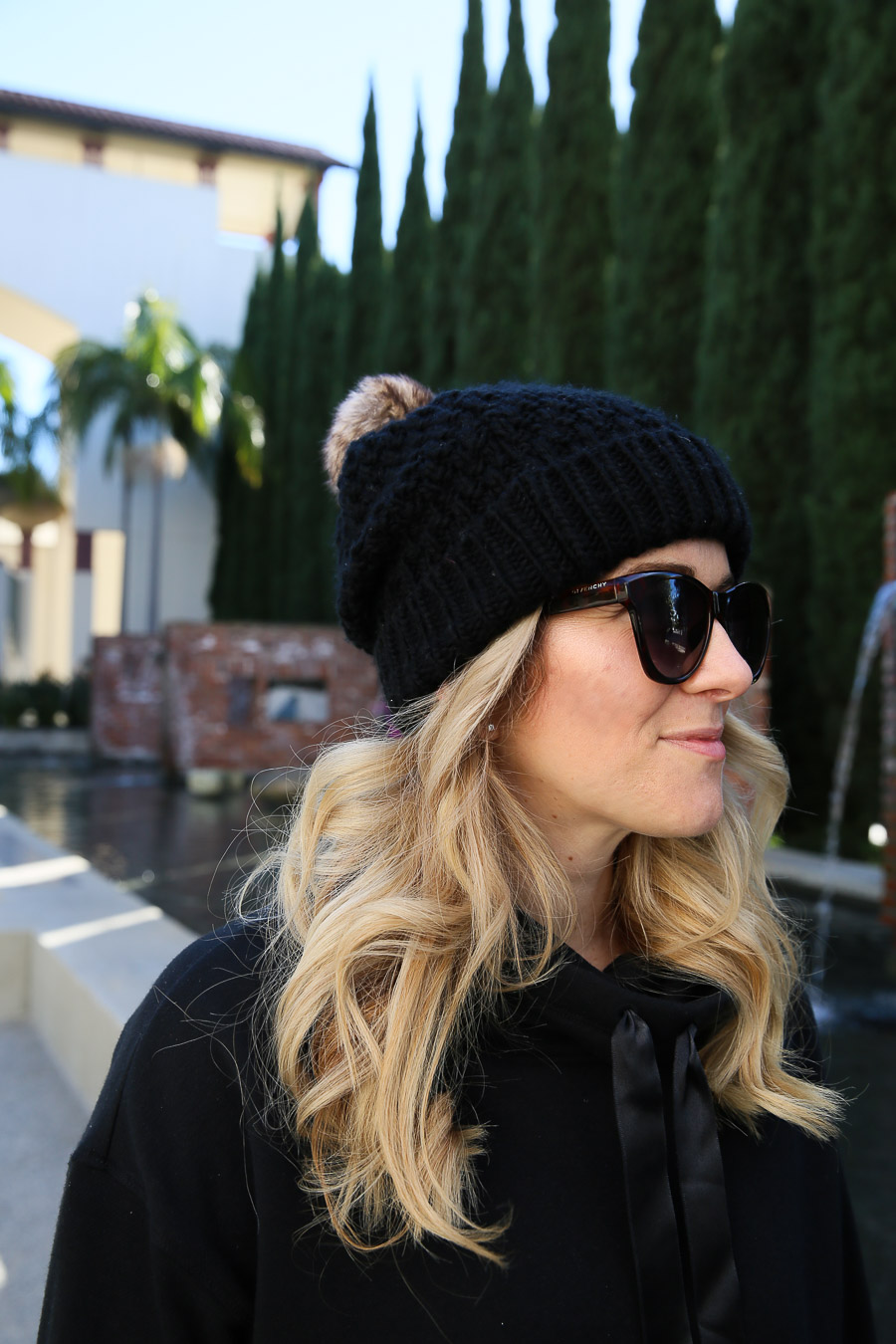 If there is one thing I need in my life – pretty much at all time, it's a good chapstick or lip balm. Most problems in a day can be faced head on as long as my lips aren't dry. These moisturizing lip balms are all clean and either a favorite of mine or on my radar!
These lip balms are mostly ones to throw in your pocket or bag and use throughout the day. And most of these products are sheer without any tint or gloss. What can I say? I'm a simple gal.
If you really just want a basic, clean chapstick, however, I can't recommend this unscented, organic lip balm enough!
If you're transitioning to a clean beauty routine, I always recommend delving into clean beauty one thing at a time and start where you want!
Since clean beauty is an important part of sustainable living (what we wash down the drain matters as much as what we put on our skin), be sure to check out these other clean beauty roundups:
Clean Beauty Brands at Nordstrom
Clean Beauty at Sephora
Clean Beauty at Target
Clean Beauty at Walmart
Clean Beauty at ULTA
Common questions include do shampoo bars really work and how do you use them? What natural deodorant actually works? And how to clean your makeup brushes (on the cheap and easy)!
Best Moisturizing Lip Balms
1. Caudalie Lip Conditioner
A fan favorite, Caudalíe's lip conditioner is rich in antioxidants. Made with a wide variety of moisturizing oils and waxes, the tube is worth every penny. Caudalíe is a member of 1% for the Planet.

2. Henne Organics Luxury Lip Balm
A moisturizing combination of coconut oil, avocado oil, beeswax, shea butter, jojoba oil, and cocoa butter. This moisturizing lip balm is unscented and free of essential oils, so it's great for sensitive lips!

3. TAOS Organic Lip Balm
A new product on the clean beauty moisturizing lip balm scene, TAOS AER is full of antioxidant-rich botanical oils. It contains prickly pear to soothe and condition your lips and has a peppermint scent!

4. Drunk Elephant Lippe Balm
This balm not only hydrates your lips with avocado oil and mongongo oil, it plumps and rejuvenates lips naturally!
5. Kosasport Hyaluronic Lip Balm
Infused with hyaluronic acid that seals in moisture and helps protect lips against environmental damage. Available in this neutral and three colorful tints.
Made with camellia and jojoba oil, this golden tinted lip oil offers an SPF of 30 for those bright and hidden sun rays on your lips! Reef-safe, vegan, and cruelty-free!

7. Dr. Barbara Sturm Lip Balm
Made with beeswax, shea butter, and avocado oil, this restorative lip treatment is a great one to keep in your nightstand!

8. First Aid Beauty Ultra Repair Lip Therapy
This semi-matte lip therapy treatment contains colloidal oat flower to help soothe lips as well as shea butter to nourish and hydrate your lips. A great moisturizing lip balm for your purse!

9. Indie Lee Lip Treat (love this brand!)
A lovely combination of milk thistle, rosemary leaf, and pomegranate extract, Indie Lee's Lip Treat is a clean beauty favorite.

10. RMS Beauty Lip & Skin Balm (love this brand too – check out their rms uncoverup)
11. Jane Iredale Lip Balm SPF 15
A clean beauty favorite brand, Jane Iredale offers a gorgeously packaged lip balm. Based with macadamia nut oil, the balm also offers an SPF of 15. Made with lemon and orange oils, this is a great pick for citrus lovers!
Actually a lip and cheek balm for babies, this organic lip balm is safe for everyone. Made with calendula, lavender, and chamomile, it's a soft, nourishing lip product!
I mentioned Birkenstock's clean beauty skincare line in my hand creams roundup. They also offer a moisturizing lip balm that's a plant-based, lip-softening product. Made with cork oak extract – to help cracked lips – the lip balm also includes calendula extract to soothe your pout!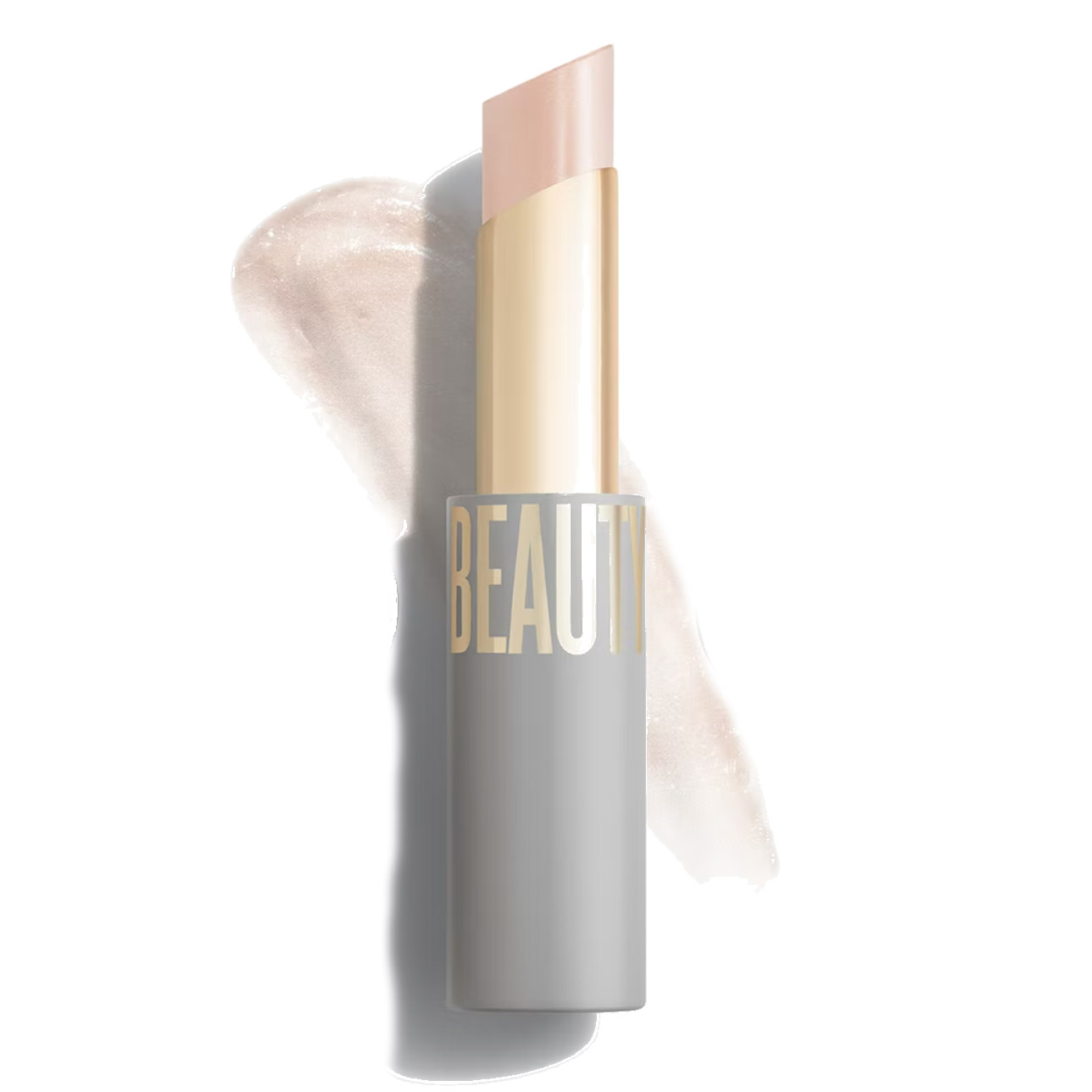 14. BeautyCounter Sheer Genius Conditioning Lipstick
If you're looking for some tint, check out BeautyCounter's sheer genius conditioning lipstick. It's available in a variety of colors, including more sheer options!