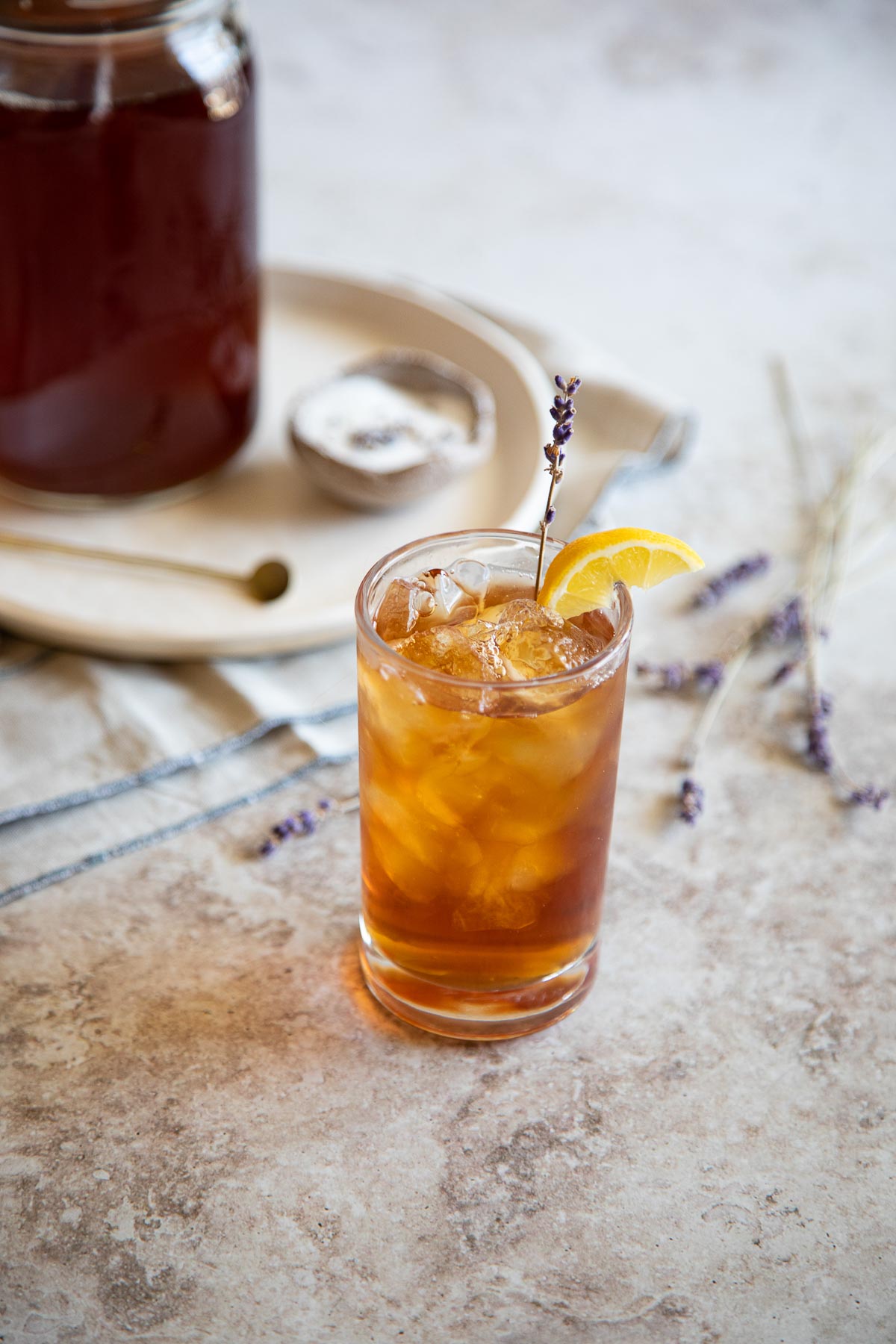 Have you ever had lavender iced tea? I hadn't until recently when I added some lavender tea leaves in with some black tea bags for one of my weekly iced tea concoctions and totally fell in love with the herbal, floral addition!
A long professed coffee lover, I started drinking tea in the afternoons this last winter. At first it just sounded good. Then I started to have some sleepless nights and though the switch would do me good. I'm sure this switch won't last forever, but in the meantime, I'm OBSESSED with brewing up different kinds of iced tea each week for myself!
My idea to make a iced lavender tea came when I was gifted this Lush Lavender tea from Loose Leaf Tea Market. The blend is organic and beautifully made without being overwhelming at all!!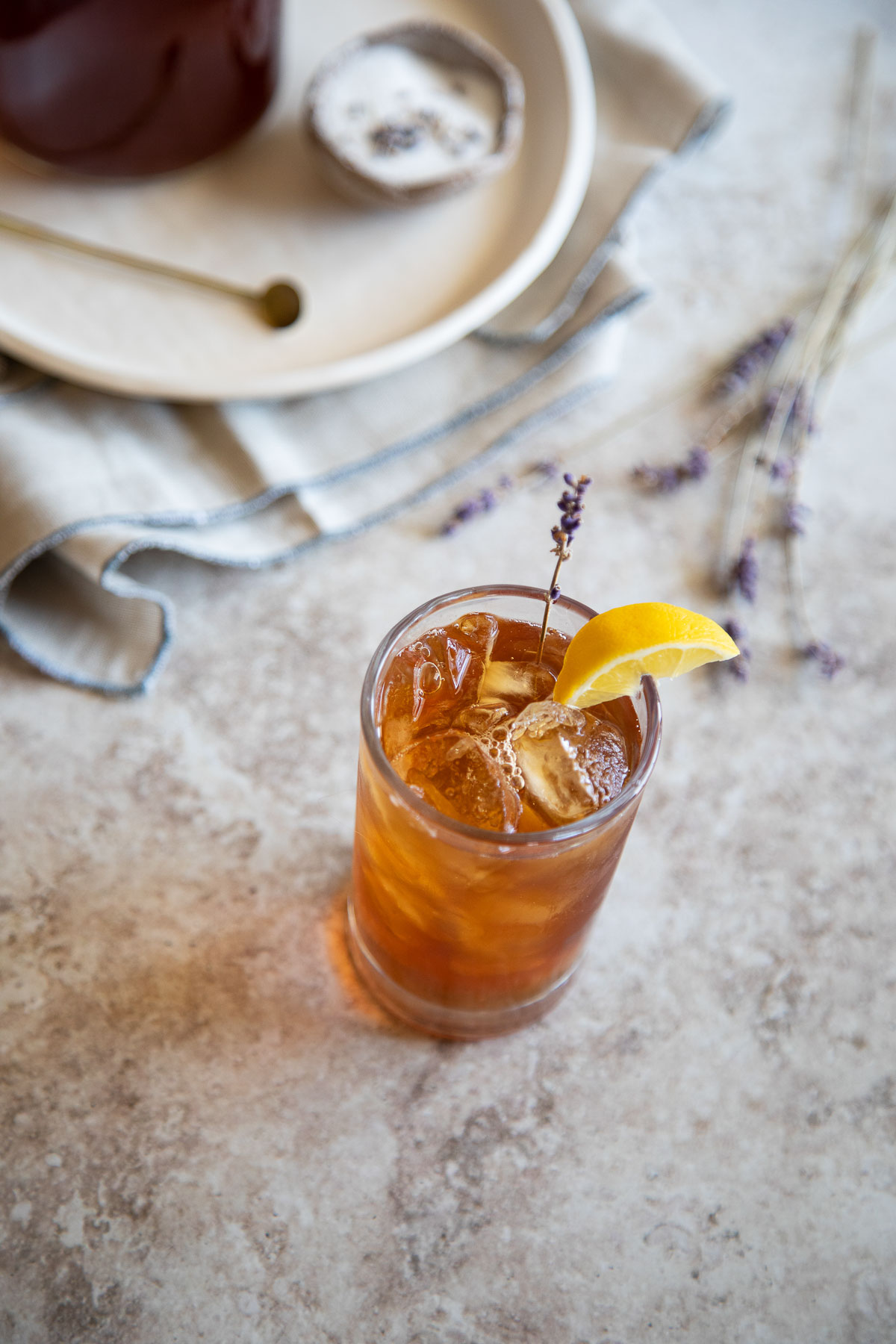 Lavender Iced Tea
I don't know many people who don't love iced tea – especially in the summer. It's long been a go-to of mine for guests in the summer, especially with these healthy iced tea recipes. In the past, I've added fresh fruit and made some fun simple syrups, but this lavender iced tea recipe has all the flavor mixed in from the get-go!
While herbal lavender tea is definitely an option, I really enjoy brewing up a black tea with the herb. It adds a nice balance to the flavor profile that's great for sipping on warm days!
In the cooler months, this 5 spice tea latte is where it's at!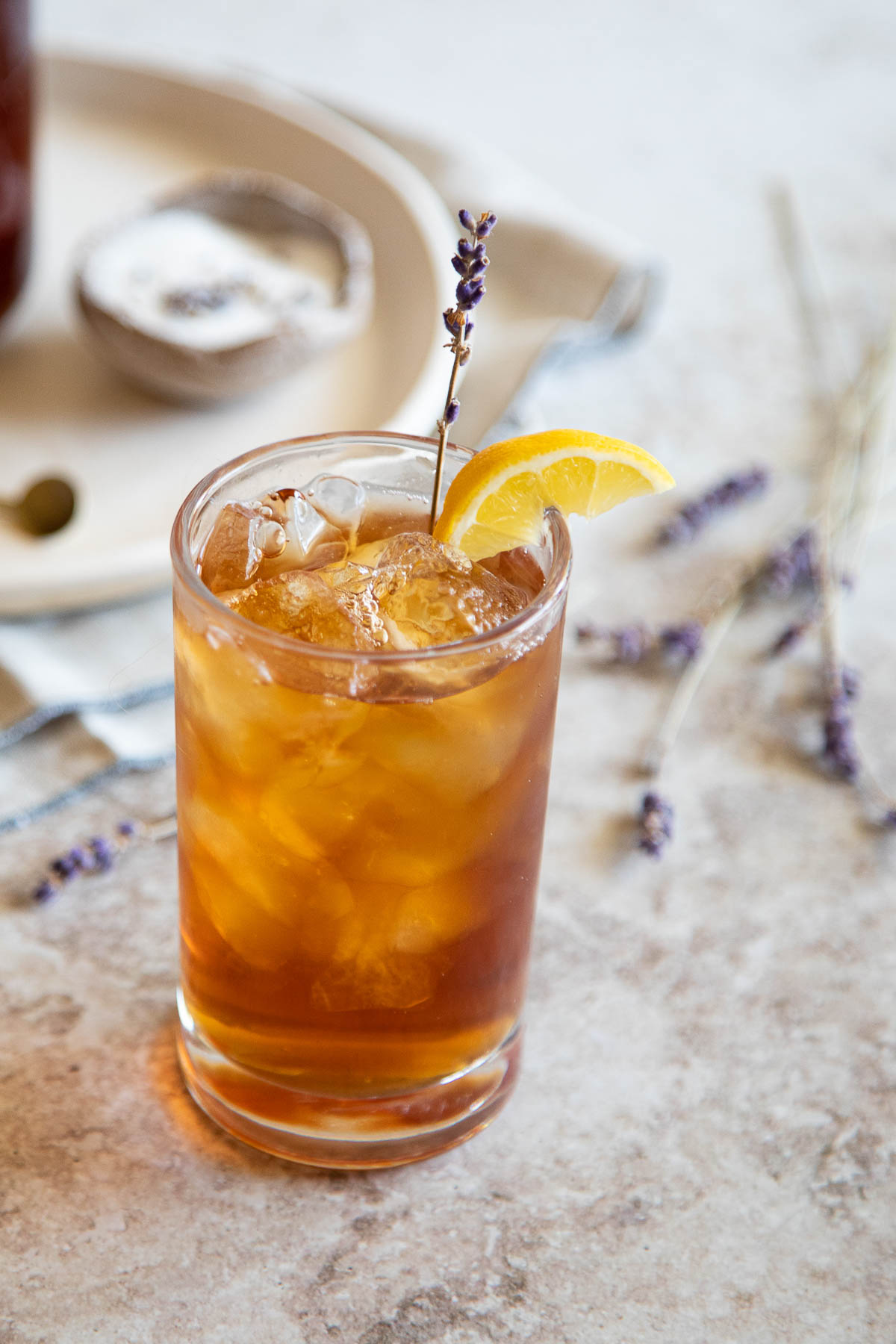 What is Lavender Tea Good For?
Lavender is a go-to scent in bath products and candles, but did you know it has some geat health benefits.
In addition to acting as a stress reliever, lavender can be helpful with digestion, nausea, as well as relieving pain from headaches, sores, and muscle tightness!
In addition to adding it to your tea, try it in this natural air freshener – made on your stove. It's heavenly!
Does Lavender Tea Make Your Sleepy?
Nope. As I mentioned above, lavender can have a calming, soothing side affect, but it doesn't itself make you sleepy. If you need to unwind before sleeping, lavender (not mixed into black tea) can help you, but you won't fall asleep because of the herb itself!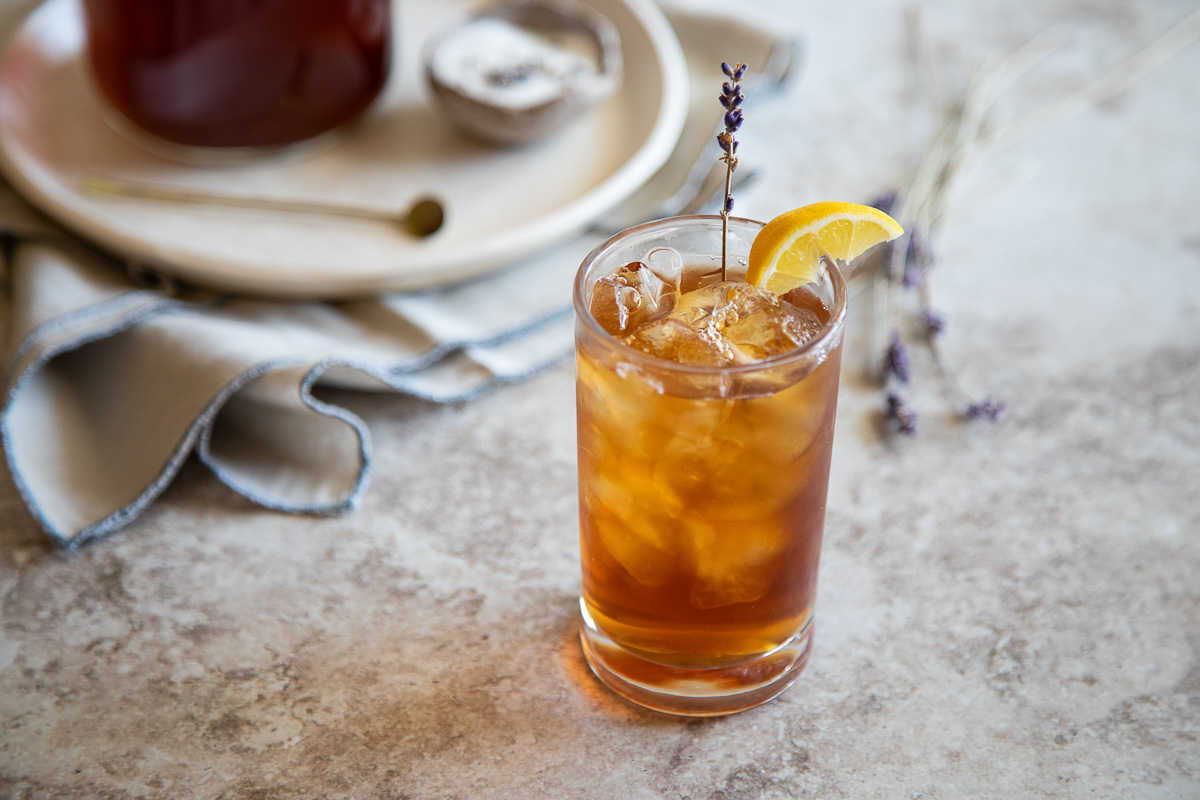 What is Culinary Lavender?
I'd never heard of culinary lavender until I shared this lavender lemonade recipe! All lavender is edible, but not all lavender tastes the same.
The main difference between culinary lavender and just any lavender is that there are only certain types of lavender used in cooking. Additionally, it goes through more straining to remove any leaves and stems, which leave a pungent flavor.
It's important to note that lavender can have a strong flavor and easily become overwhelming in a recipe – it should be just noticeable without overpowering your palette!
How do You Make Lavender Sugar?
Lavender sugar sounds fancy doesn't it?! Well, it's really simple to make. Add a few lavender flowers to granulated sugar by rubbing the herb between your fingers to release the oils and flavor. Et voile. You have lavender sugar!
Lavender Syrup?
Can you make lavender syrup at home? Oh yeah. That lavender sugar you made above is just diluted into warm water! If you wanted, you could omit the lavender syrup from the black tea below and let people add it to taste!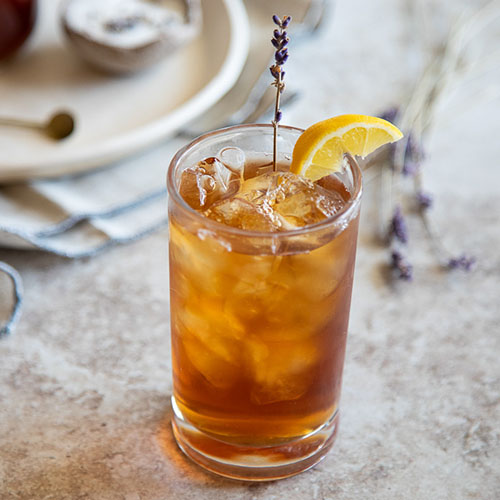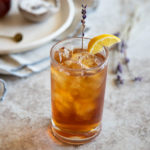 Print Recipe
LAVENDER ICED TEA
Enjoy the delicious addition of homemade lavender sugar in this lavender iced tea made with black tea! Make up your own combination for a delicious summer sip.
Ingredients
1 ¼

cup

water

5

black tea bags

¼

cup

sugar

1

teaspoon

dried culinary lavender

Ice

Lemon wedges and extra lavender sugar for serving
Instructions
Bring 1 cup of the water to a boil. Set the tea bags in a heat-proof bowl and pour the water over them. Stir gently to make sure they are all submerged. Let sit for 10 minutes, then place it in the fridge while you make the lavender syrup.

Pour the sugar into a small bowl and add ½ teaspoon of the lavender. Make a lavender sugar by rubbing the lavender and sugar together between your fingers until all of the lavender is crushed and blended into the sugar.

Transfer the lavender sugar to a small saucepan. Add the remaining ¼ cup of water. Turn the heat to medium. Stir or swirl the pan until it comes to a simmer. Continue to swirl until the sugar is fully dissolved, about 5 minutes. Remove from the heat and stir in the remaining ½ teaspoon of lavender. Let sit for 15 to 20 minutes.

Remove the tea bags from the strong tea squeezing them to leave remaining liquid in the bowl. Pour the tea into a quart jar. Strain the lavender syrup into the jar. Discard the solid lavender pieces.

Add water to fill the quart jar. Place back in the refrigerator to cool for 15 to 30 more minutes.

Serve over ice and garnish with lemon wedges. Serve with extra lavender sugar, if desired
Notes
Save this recipe on Pinterest here!
Make this recipe? I'd love to see how it turned out…
PINTEREST: Upload a photo and your review to this Pin!
INSTAGRAM:  Tag me
@lucismorsels
and use #LMrecipes
Nutrition
Calories:
195
kcal
|
Carbohydrates:
50
g
|
Protein:
0.1
g
|
Fat:
0.2
g
|
Sodium:
15
mg
|
Potassium:
1
mg
|
Sugar:
50
g
|
Vitamin A:
15
IU
|
Vitamin C:
1
mg
|
Calcium:
20
mg
|
Iron:
0.1
mg