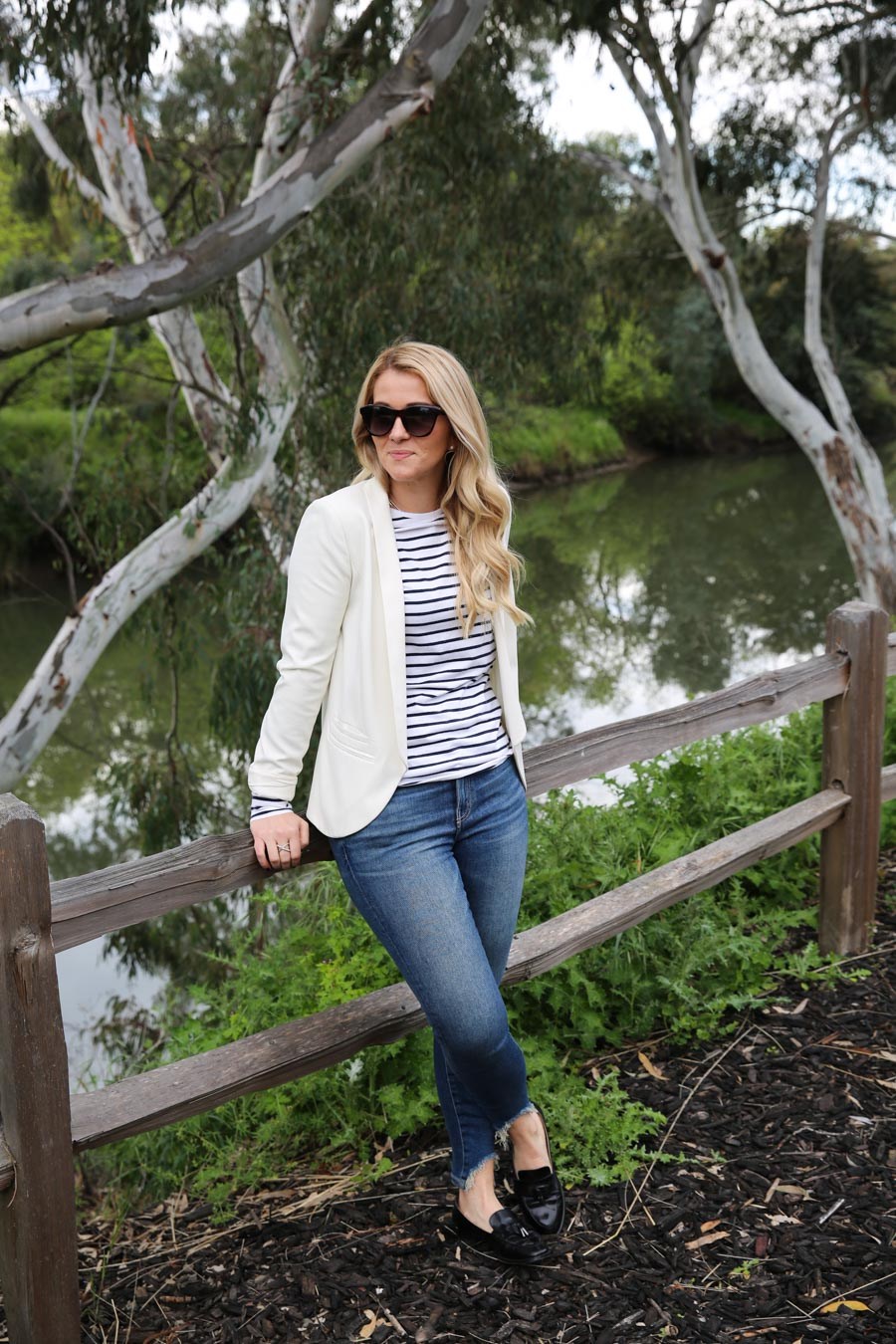 Have you fallen in love with white blazer outfit ideas yet? It took me a while, I admit, but now I'm hooked…
Spring is officially a week away and I've been looking through my old outfits to get some spring inspo. This is one of those random perks of having a blog – looking back through old posts for outfit inspiration and recipes!
Every so often I'll search my site for things like "loafers," "skirt," and, in this case, "blazer!" Of course I have a few blazers – black, plaid, and white – but the inspiration is all there for me to look at! I never considered a white blazer outfit before a few years ago and now I can't really imagine my spring and summer wardrobe without one (or two in my case)!
White Blazer Outfits
White blazer outfits have that lovely, classic vibe but they offer a lighter feel than those with traditional black blazers. You can see from these photos I wear mine with everything from maxi dresses to jeans and a tee! I actually really like wearing my white blazer with black or dark tops, but obviously stripes and olive green work well too!
White blazers seem to come in bright white or an ivory of sorts. My long sleeve blazer is more of that off-white while the cropped-sleeve version is a brighter, "truer" white. As long as you don't layer it with something white, the color variations won't be a problem.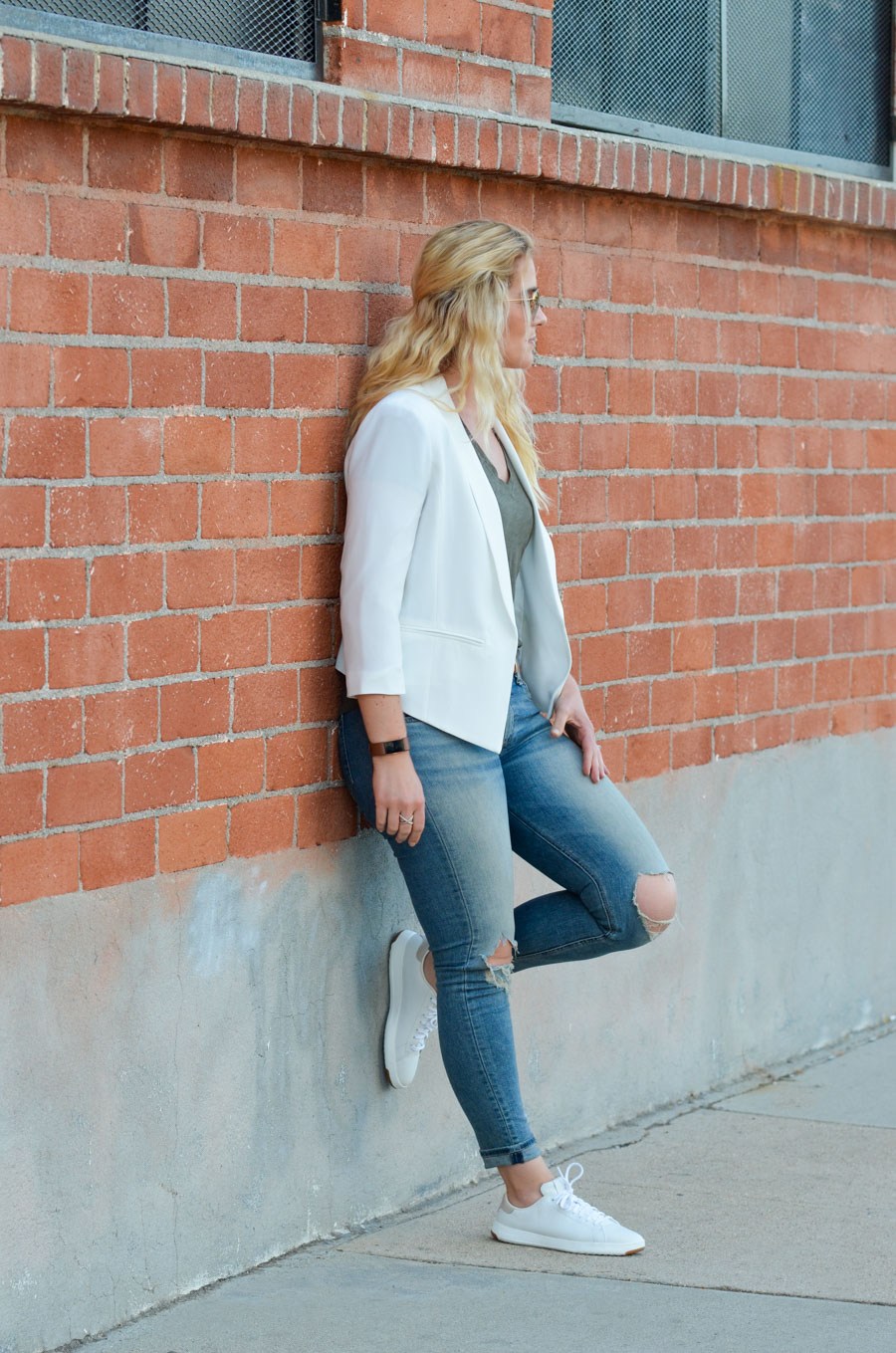 So as I mentioned, I have a long sleeve white blazer and a crop-sleeve blazer. The long sleeve version is obviously a bit warmer and better for spring breezes.
That cropped blazer, however, is a lifesaver when the weather warms up. It's great over sleeveless dresses and tank tops, which makes it a great layer to throw on for a meeting and an easy one to remove when you're outside!
The world of white blazers for women is a little much with options ranging up to a few thousand dollars! While those are beautiful, I can't even imagine buying something so easy to stain for anywhere near that cost.