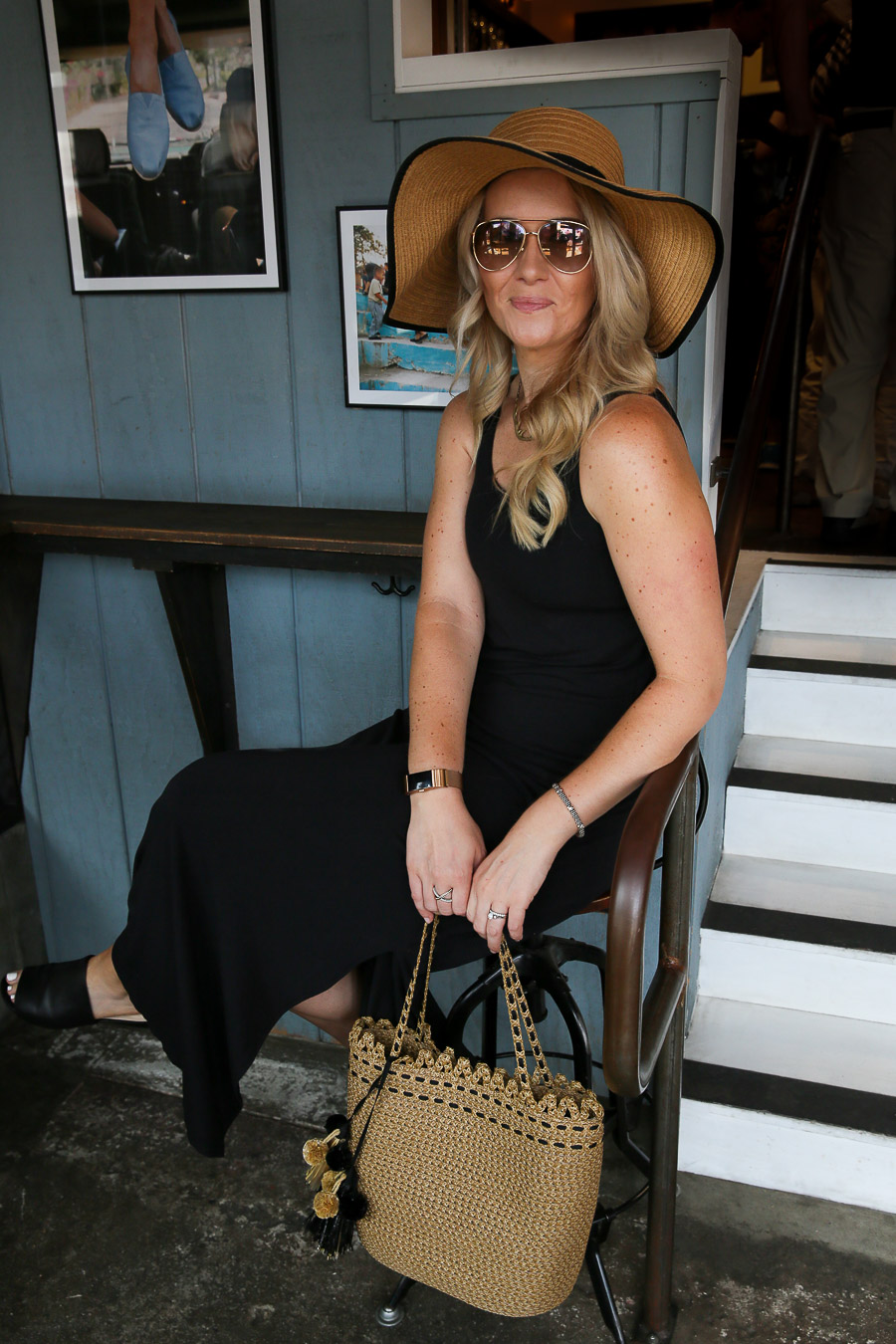 Before we get too far, let me state for the record that these are NOT new photos! These were taken in LA, before I had a baby, and toward the end of summer when my skin has an (albeit uneven) tan tone to it! Nevertheless, as someone who tries to limit their closet size, I love to embrace all the ways I've learned how to style a maxi dress (or any dress for that matter).
How to Style a Maxi Dress
I have a few summer dresses, some shorter (still knee length) and some longer, that I turn to time and again once it really heats up in summer. The heat in Sacramento hits a point of pure survival mode. It's how I forced myself to find the only shorts I like and it's why you'll see me in the same bearable outfits over and over again.
Not surprisingly, this black maxi dress – fairly standard and super comfortable – is one of them. It doesn't require a bra, it's pretty universally flattering top to bottom, and, well, that's enough for me.
I think black dresses like this are one of the few solutions to a stylish summer. They're great on their own and with just a few simple additions, they can be dressed up quite a bit.
This big floppy hat is the same one I wore in this off the shoulder dress outfit. It's been my go to hat for all just about all my summer dresses. It's cute, cool, and keeps my head and face wonderfully shaded.

Maxi Dress Accessories
A dress and hat can become just as noticable, however, and really not feel as dressed up as you might like. Or rather, as pulled together as you might like.
My solution to styling a maxi dress and hat outfit? Adding a few pieces of favorite jewelry and a fun straw tote bag. This is an ensemble you can wear to a coffee date or to a casual workplace (with a jean jacket or sweater over it). Nobody needs to know just how comfortable you are!
As I mentioned above, a jean jacket is an ideal extra layer and way to cover up a bit.
You could also do a small or full-size neck scarf for some warmth as well as some color (if you don't do black).
For outdoor evening get-togethers, I like to loosely drape my scarf around my neck and then use it as a shawl as the air cools.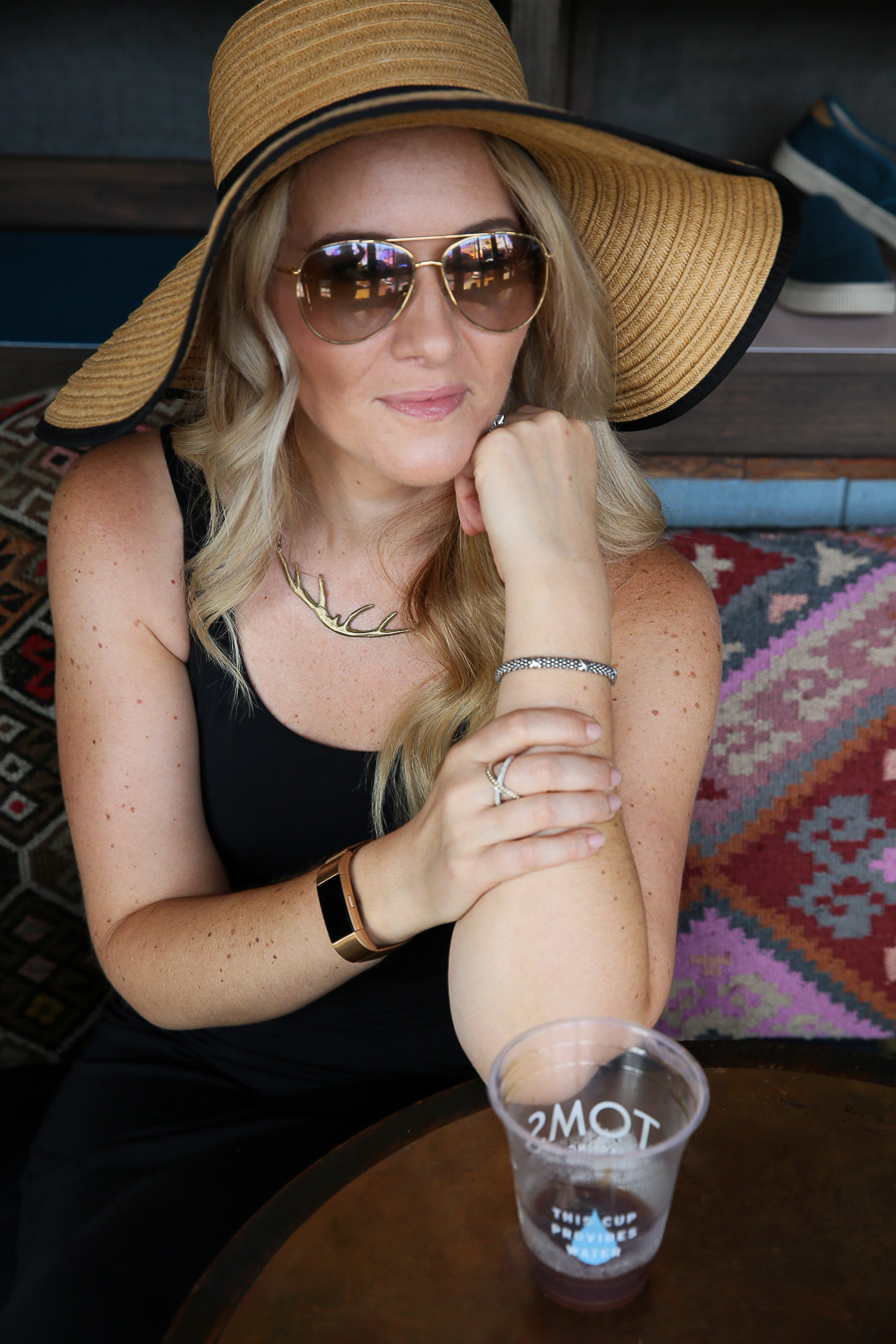 What Shoes to Wear with Maxi Dresses
This once is dependent totally on look and length. I can't stand picking up my dress or having it drag on the floor (or close to it), so I tend to only buy dresses that hit above my ankle. Because of that, these practically-flat sandals are usually my go to. I can also, however, wear wedges with the dress if I want.