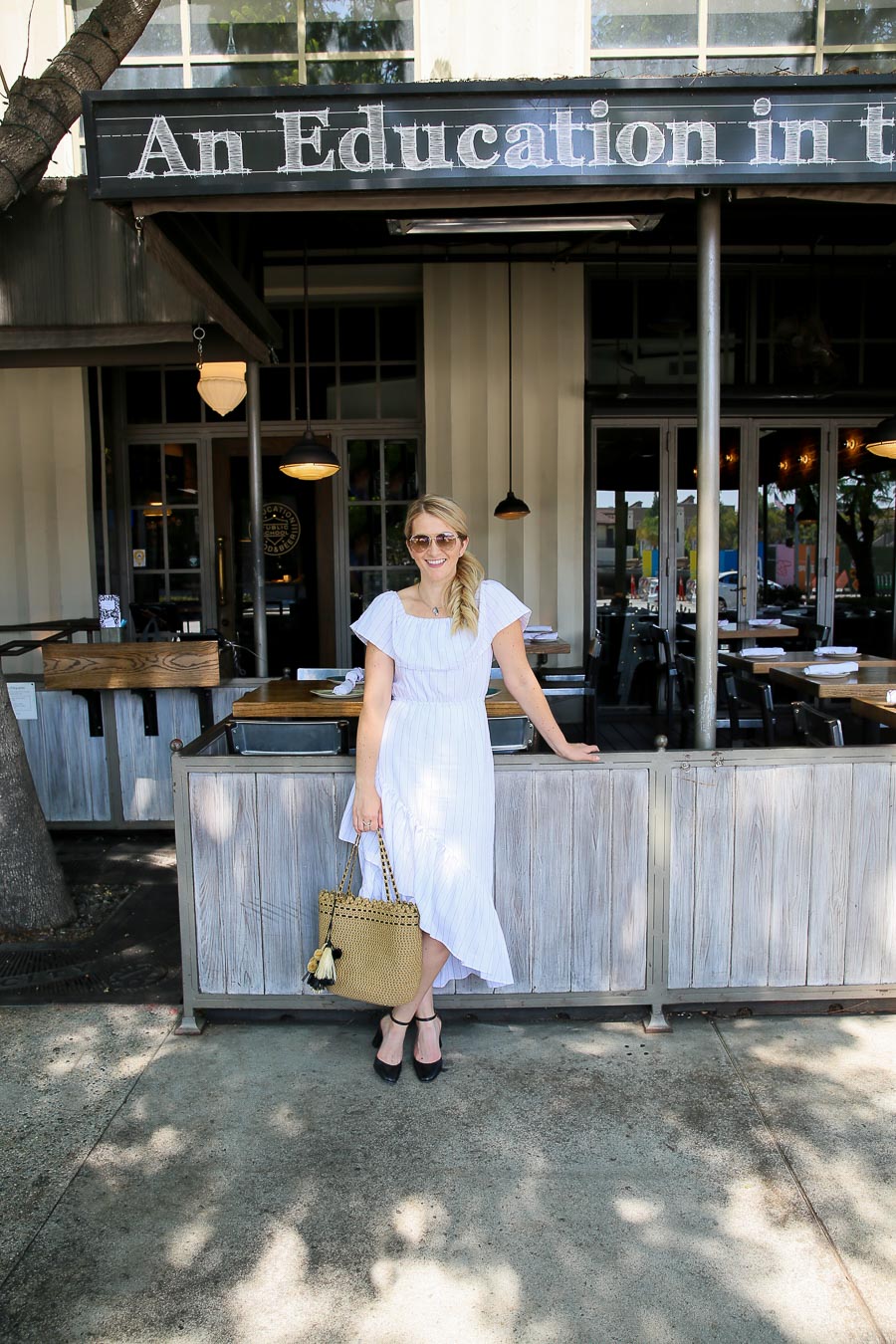 In high school and college, I really liked wearing bold, vibrant colors. It wasn't outlandish, but I was drawn to color. Obviously something at some point began to change. I think I can safely blame white tank tops. Every summer I'd find a cute white, sleeveless top. Then I'd wear it so much, I had to donate or recycle at the end of each summer. Somewhere in there, that love transferred to (now sustainable) white summer dresses. . .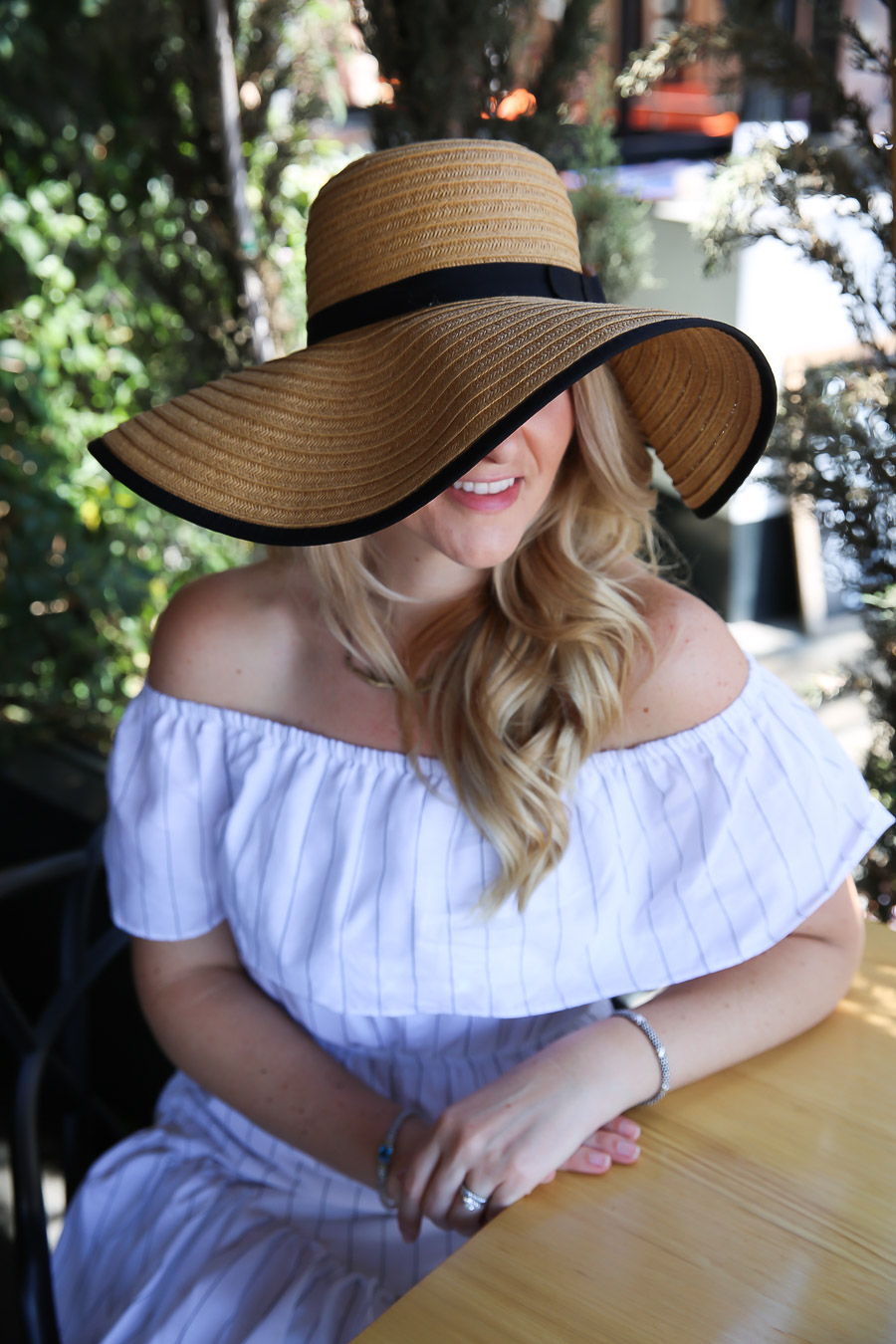 Sustainable White Summer Dresses
As we talk about living sustainably and stylishly, I'm all about encouraging you to find basics.
While basics are usually black and white in my wardrobe, you have to find your own basics. I have certain friends that can make a neon, peach something or other feel very everyday and wear it again and again!
Besides anything along the lines of these sustainable black dresses for summer, this collection of white summer dresses is another component to my warm weather wardrobe.
Sustainable clothes
I try to keep things fairly simple around here. So what makes clothes sustainable or not?
Any one or more of the following: organic cotton, fair trade factories, recycled and/or renewable materials, second-hand, and well a lot more, but those are big ones for me.
Since I don't like to do months of research for every item in my closet, I usually like to take the easy route by opting for B Corp brands, sticking with the sustainable brands I know and love at Nordstrom, and returning to sites and stores I know take the guesswork out of it.
If you look through enough of my sustainable fashion posts, you'll start to see names and sites reappearing as those are my go-tos (though I'm always ecstatic to learn about others to add to my mix)!
So without further ado, here are a slew of sustainable white summer dresses (as well as notes about a sustainable feature or two of each) – a little something for everyone's style!
Sleeveless Linen Dress w. Buttons
100% Linen, Climate Neutral Certified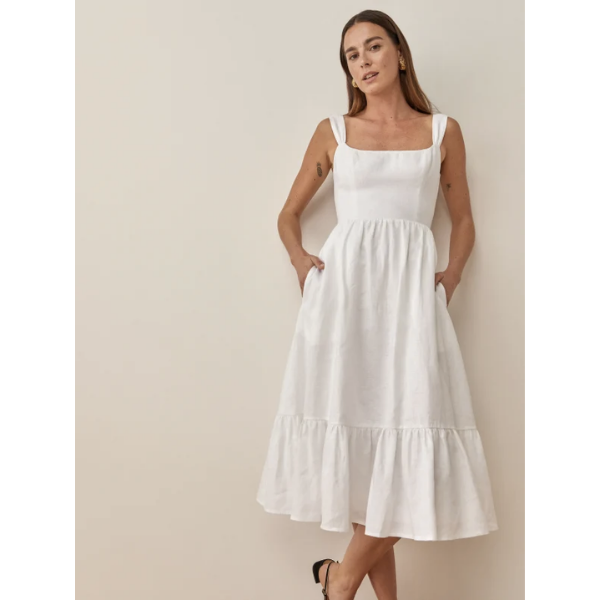 100% Linen, Climate Neutral Certified
I'm hoping to be in this off the shoulder dress this summer (likely with the straps up to handle a wiggly C)!
100% Linen, Climate Neutral Certified
100% Renewable Cotton
Since white clothing is often relegated to summer, it seems only fitting to wear the living daylights out of those pieces, right?
Perfect Polo White Summer Dress
100% Sustainable Cotton, B Corp
100% OEKO-TEX Cotton, B Corp
I'm a sucker for A-line cuts and don't tempt me with eyelet. Half of these dresses have some to a lot of eyelet detail. I seriously can't resist.
100% Cotton, Ethical Production, B Corp
100% Traceable Cotton, B Corp
100% Linen, Hand-Dyed, B Corp
B Corp
100 Organic Cotton, Carbon Neutral
100 OEKO-TEX Cotton, B Corp
Shop These Sustainable White Summer Dresses

And for those warmer months, swoon over these sustainable swimsuits, these sustainable black dresses, and all of these gorgeous sustainable tank tops!