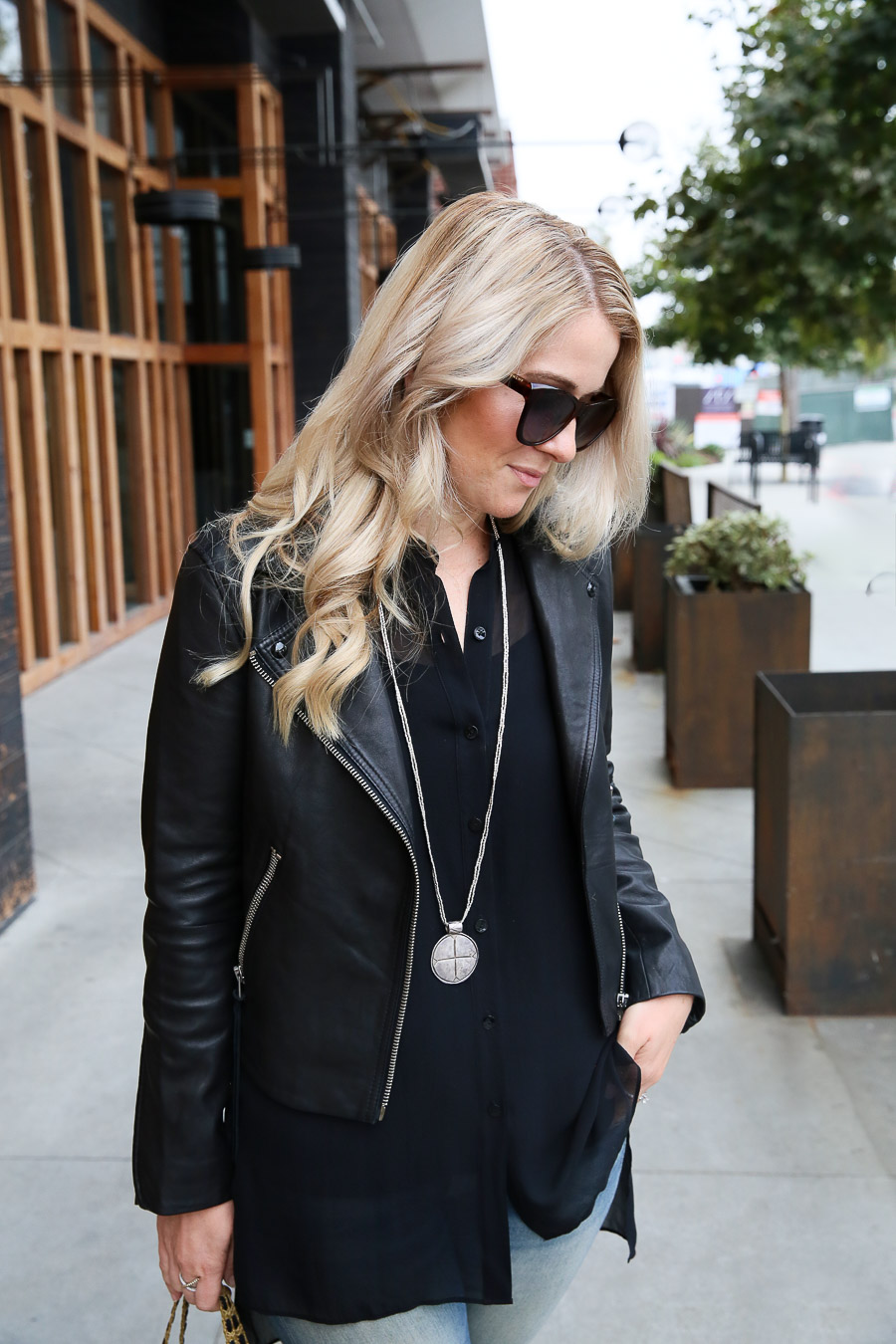 Do you remember when I shared the "phenomenon" of ReWear Wednesday back in March? Well I discovered another similar practice at the same time, breaking down outfit repeating – or in other words, counting the wears of every item in your closet.
That sounds crazy, right? But somehow people are keeping tabs on how many times they wear a shirt, a pair of pants, shoes, etc.
My closet is still far too big to start counting my clothes wears. And I don't have the time or energy to start the practice just yet (maybe ever?). I do love the idea of being aware of how much you wear something, however, so hear me out on this…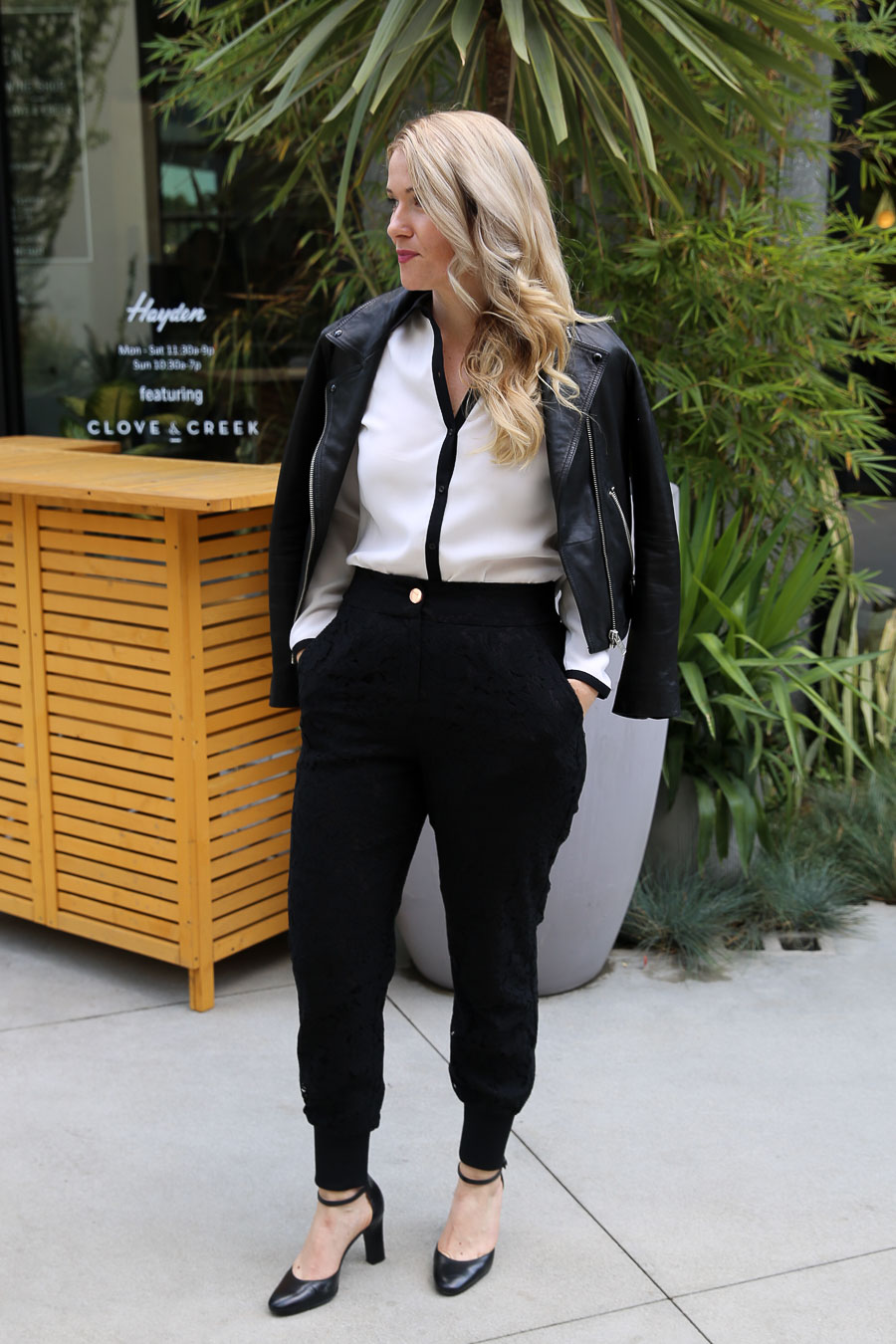 Outfit Repeating
A few years ago, I was chatting with a dear friend about Luci's Morsels. She commented that she loved how I rewore a few of the same things over and over again. I think she mentioned the very jacket I shared in that ReWear Wednesday post. My husband got it for my PhD graduation and it quickly became a constant in my world.
At the time, it didn't mesh with what I perceived being a successful fashion blogger to be, but I knew she was right. Seeing someone wear the same piece again and again was great for inspiration. And it is exactly how I dress in real life (outfit repeating rather regularly).
Even before I got into a tizzy about sustainability, I relished in outfit repeating – with my white blazer outfits and my olive green military jacket rewears.
Realizing the items I reached for again and again was how I really honed in on knowing my style!
I've also since reconsidered that idea of success in my field. Fashion blogging as it stands isn't good for the environment. I'm working to change my ways toward a life filled with more sustainable fashion choices.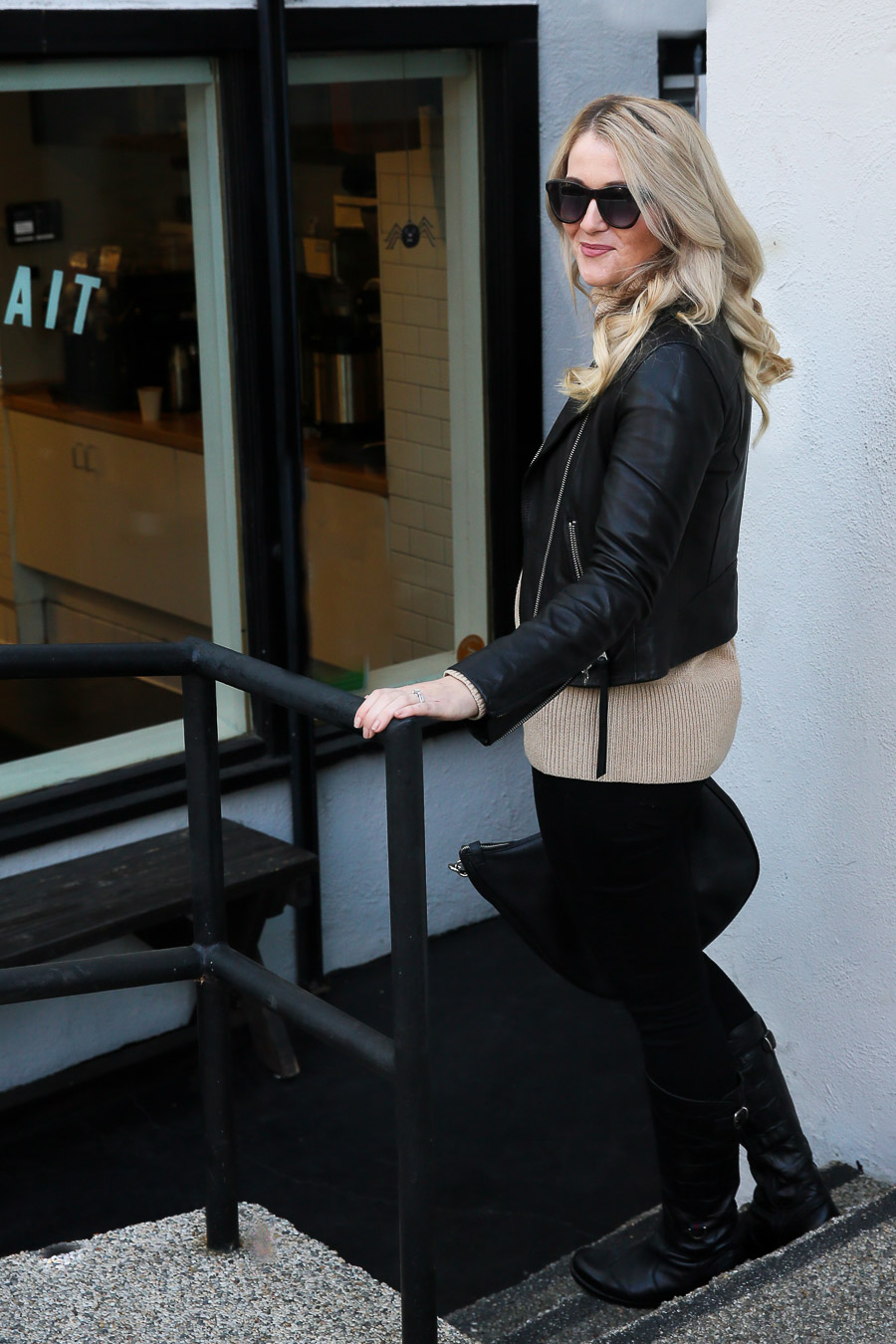 As I've gotten older (Grandma Luci over here), I've accepted that I (and most others) are outfit repeaters by nature. We might not have all the same pieces together in a look every time, but there are those pieces in our closet we reach for again and again!
So while I can't tell you how many times I've worn this black jacket (though the number is high and it has 100s of wears left in my life), I know it's been worth every penny.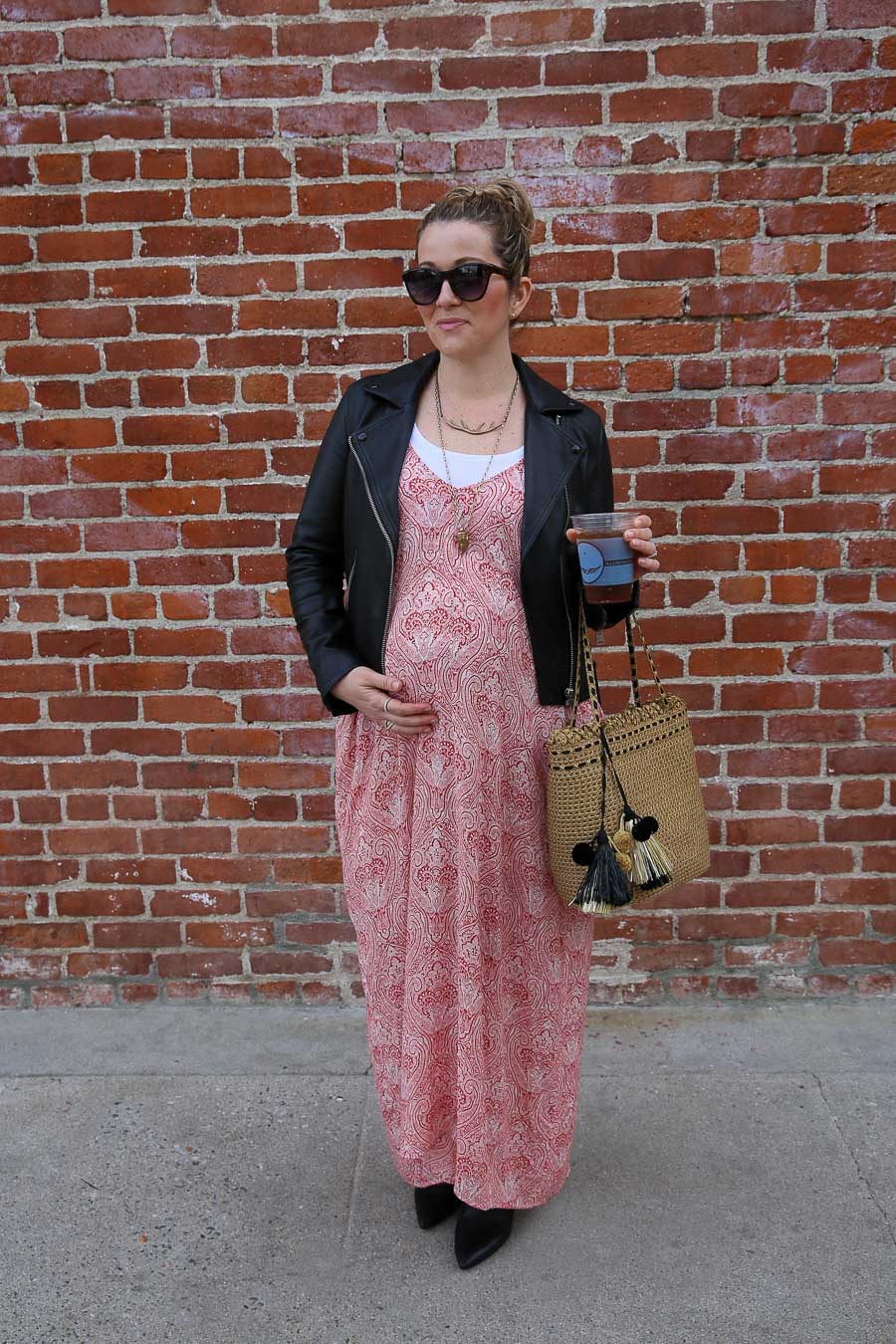 On the flip side, I can also look in my closet and point out the items I've only worn once or a handful of times. Despite the fact that I love the item or that I've owned it for quite some time, it just doesn't get worn.
With this in mind, I'm trying to eliminate those items from my closet. It's a slow process for sure, but I'm accepting what I really don't wear and giving it away to someone who will hopefully get tens or hundreds of wears out of it (whether they're counting wears or not)!
I also really try to abide by the one-in-one-out closet method to maintain my minimalist wardrobe and prevent my closet from getting too big!
And when I'm looking for anything to add to my wardrobe, I really take a minute to think how much wear I'll get out of it. Is it a one-time thing? Just this season or for only one kind of event? Or is this the next thing to get worn about a billion times?
The thing about outfit repeating or piece rewearing is that the piece doesn't have to be fancy or a "forever piece." Anything can be a reworn piece. You can easily transform a cozy hoodie into a dressed up sweatshirt outfit fit for meeting up with friends or a casual work situation.
Or wear a shirtdress as a dress one day and as a jacket the next (see my favorite shirt dress outfit here – worn as outerwear and in my sustainable fashion collection – worn as a dress).