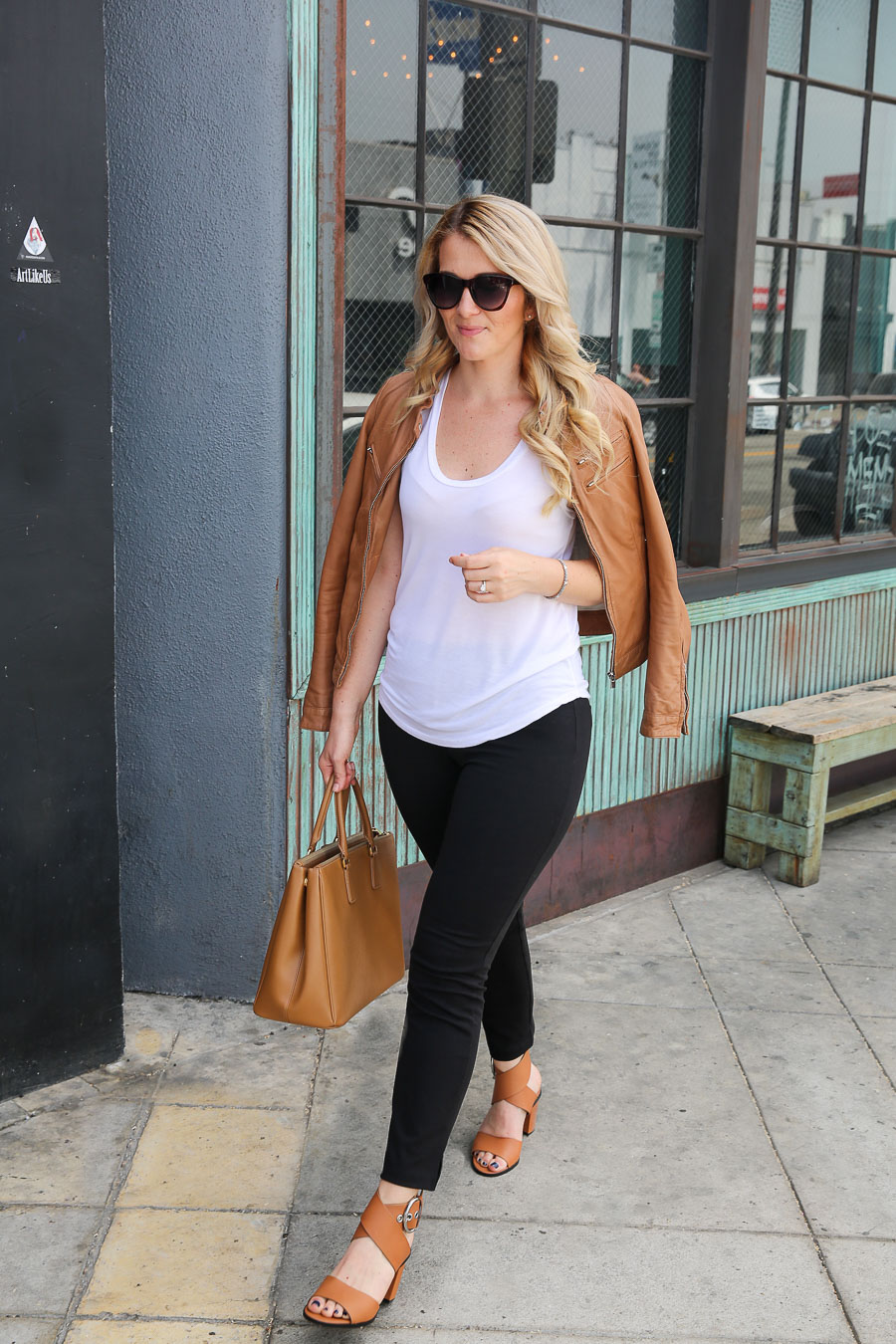 So for all my sustainable efforts and chat, I felt a little embarrassed when my friend told me about "Rewear Wednesday" recently. It's not as though I don't rewear my clothes – you see it very often on here in fact, but I just didn't know it was a sustainable fashion trend (albeit it a small one)… So where to start? Tan leather jacket ideas, obviously!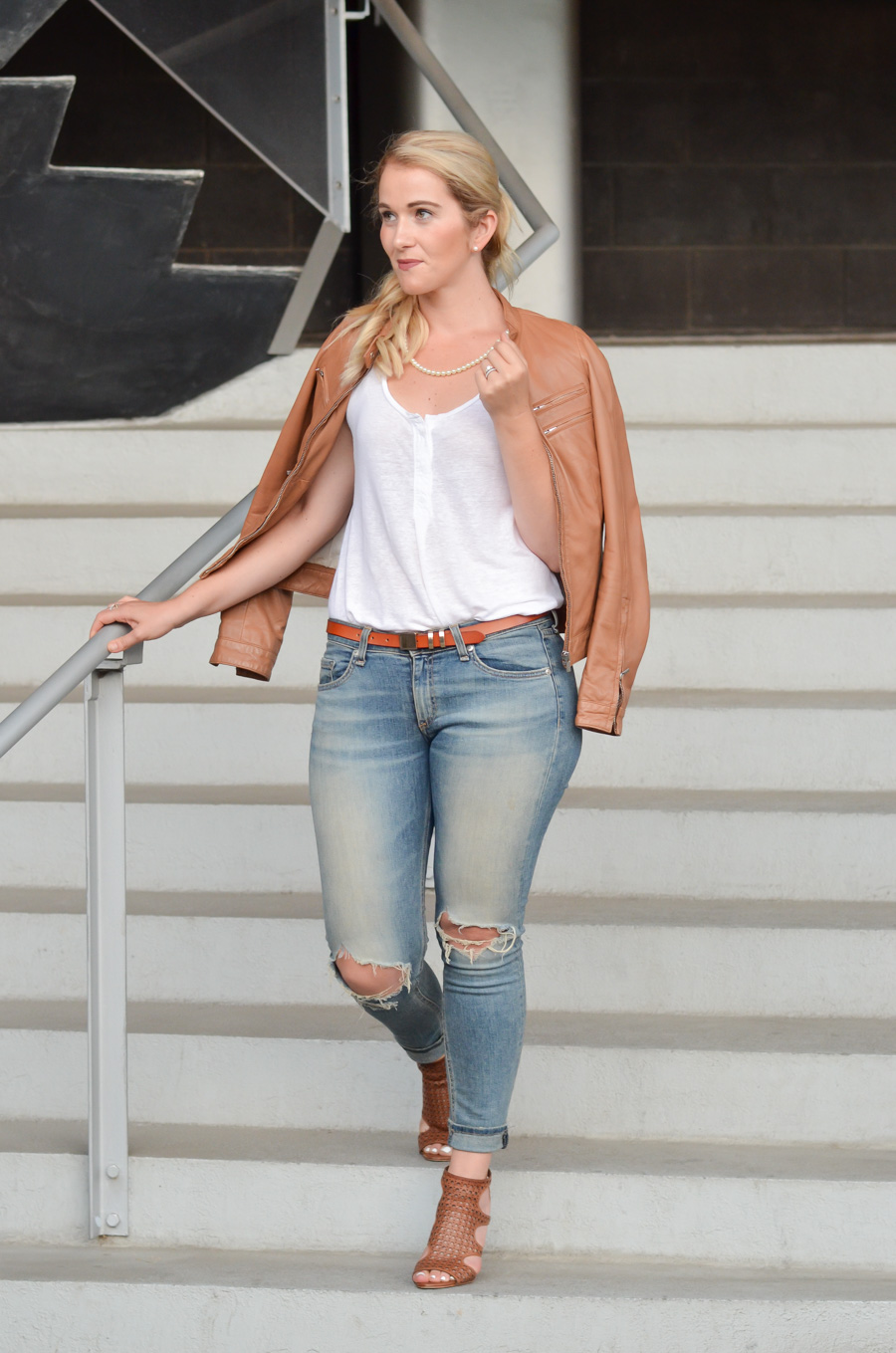 I generally feel there are wardrobe essentials that you should invest in because you can get so much wear out of them, so they should be able to withstand all your love!
And as part of my effort to encourage rewearing as much as possible, I thought a collection of (just some) of my tan leather jacket outfits would be fun! It's also a fun walk down memory lane!
Tan Leather Jacket Outfit Ideas
Hilariously if you Google search "rewear wednesday," the first result is a question about why Kate Middleton rewears outfits. It is crazy to think that people actually question celebrities or royalty wearing an item more than once.
Furthermore, I did spend time in time in my history as a blogger trying to always be adding new items to my closet. And then on a girls trip to Ogden, Utah – I remember this moment that vividly – my friend told me how much she appreciated that I rewore items. She specifically mentioned this tan leather jacket.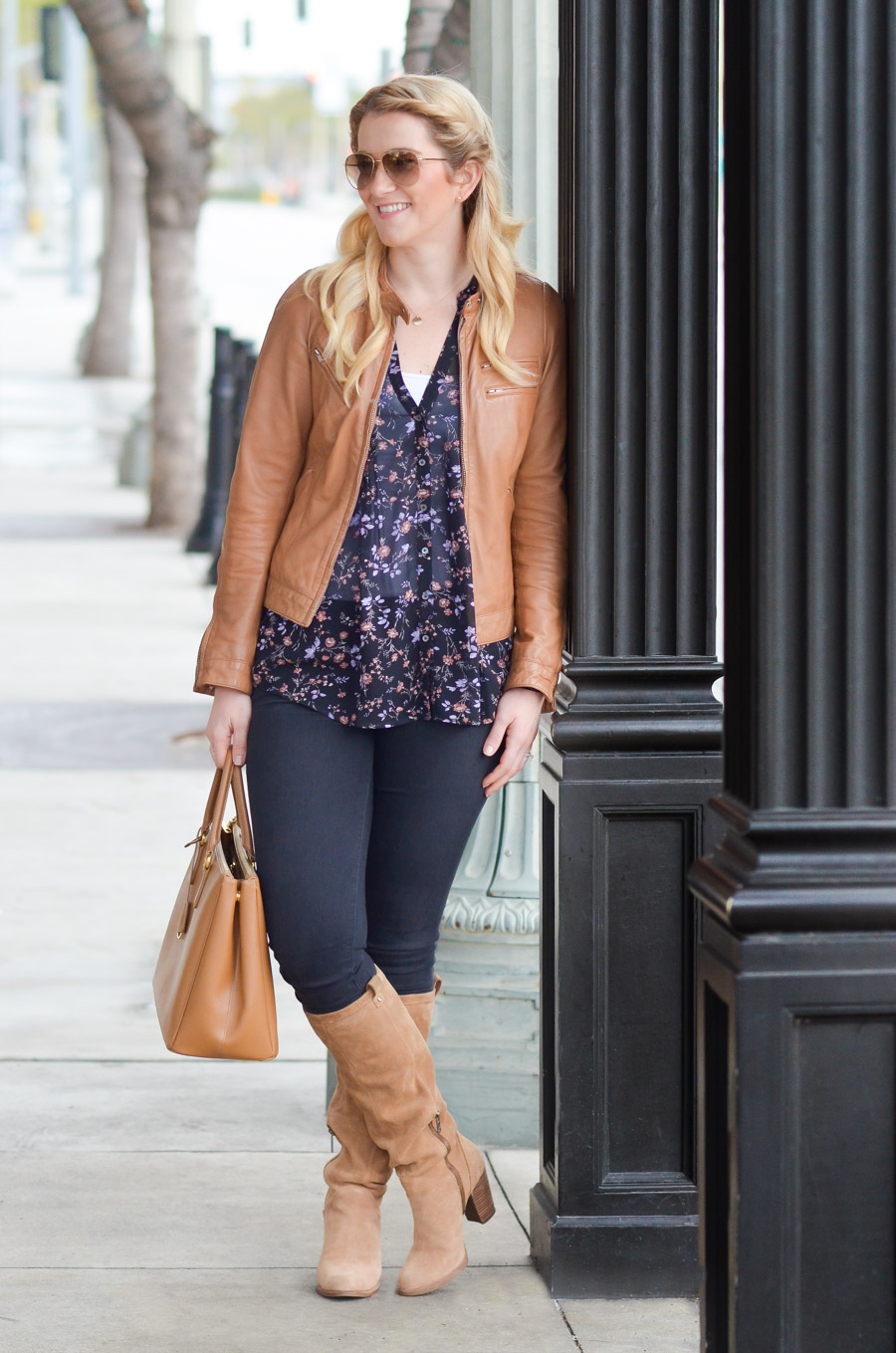 The story behind my tan leather jacket. When I graduated with my PhD in 2013, my husband surprised me with this jacket as a gift for my accomplishment. I'd been trying to find the right leather jacket for years and, somehow, he managed to find THE PERFECT ONE without my help at all.
Hilariously enough, he also found me my black leather jacket, which I wear just as much. If I ever needed any more leather jackets, he'd be the one to pick them out for me. For now, however, I'm all set for #rewearwednesday and beyond!


Fall Outfit Inspiration
Short of possibly a pair or two of jeans, my tan leather jacket has to be the single piece I've shared most on Luci's Morsels since I got it in 2013.
The tan color goes perfectly with EVERYTHING. For the everyday, it's great with a white or black tee and jeans.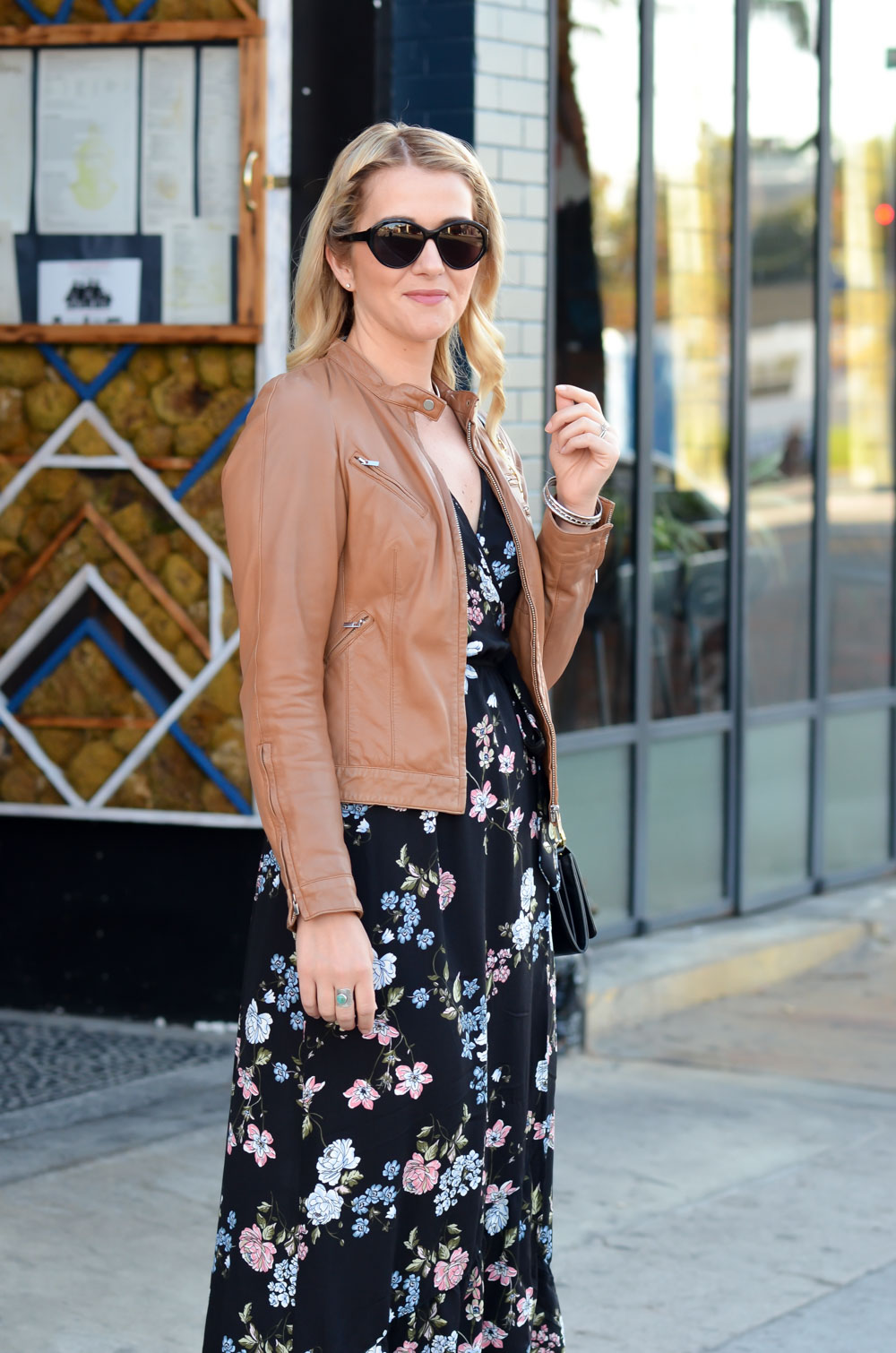 I've also paired it with floral dresses; short, white flowy dresses; and black pants for meetings and presentations. I can't think of a single ensemble that it doesn't match.
The only catch here is that I can be seen wearing this jacket on more than just Wednesdays!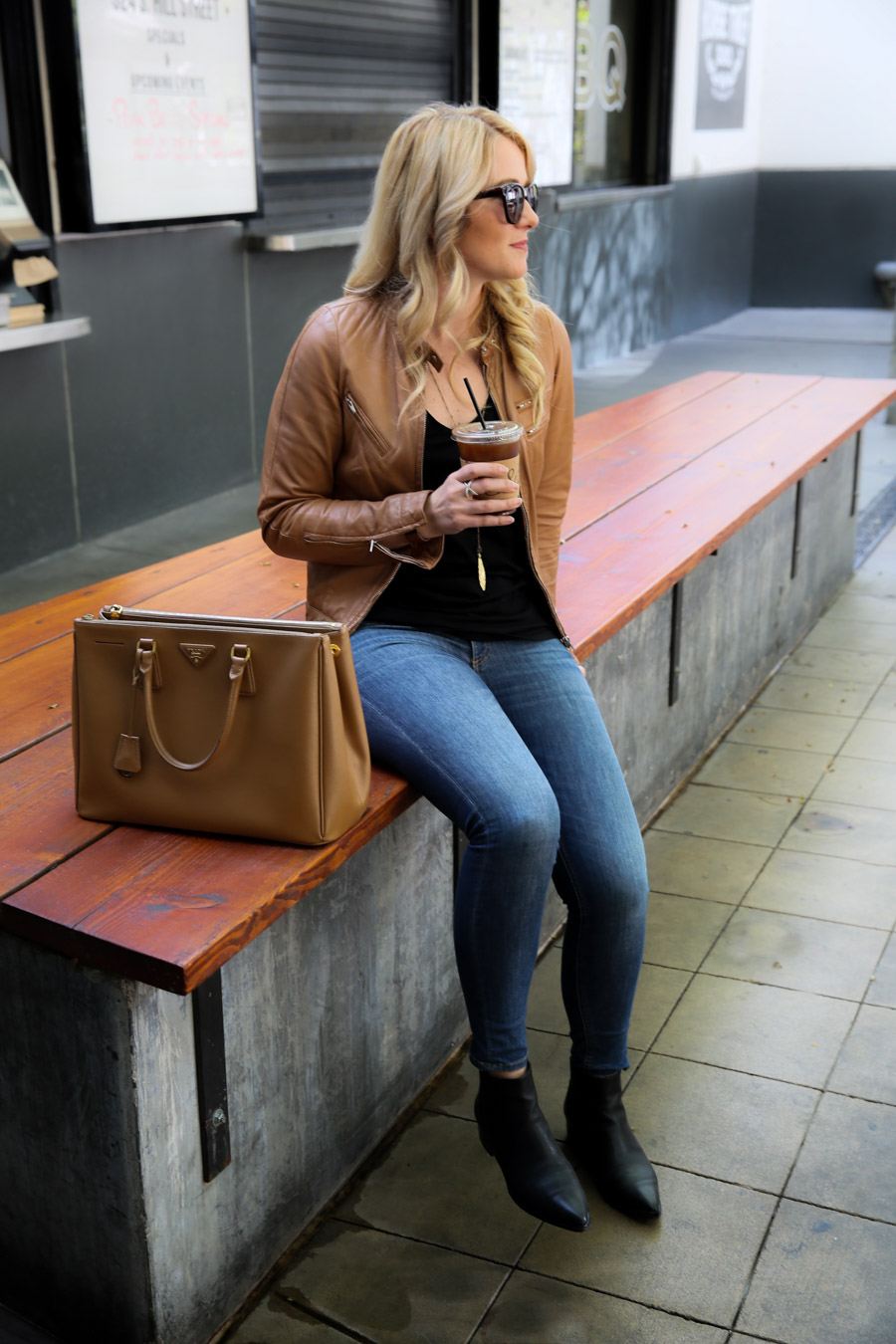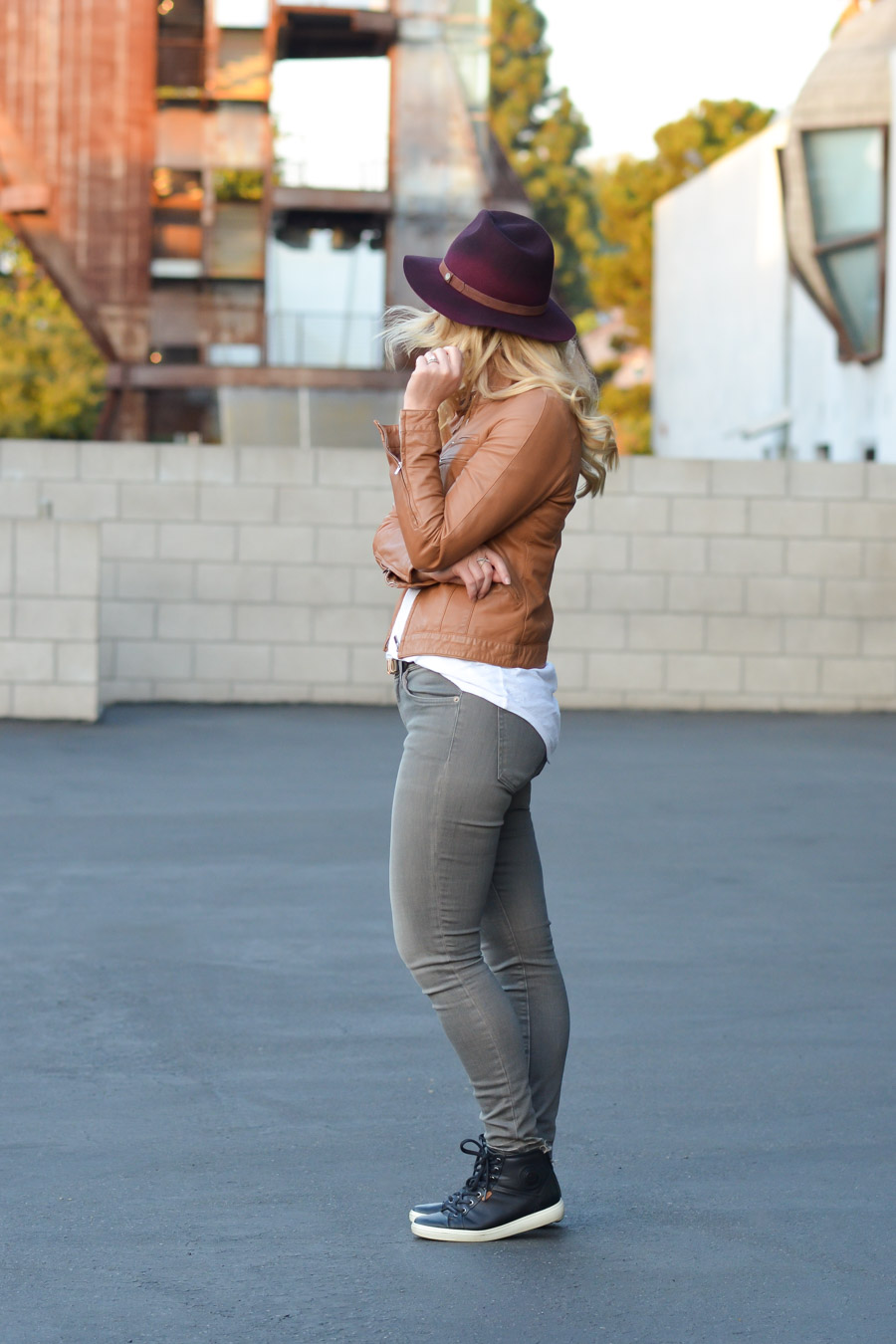 Sustainable Fashion
When you start thinking about the sustainability of your clothes, you can get overwhelmed with how much there is to consider and how difficult it can be to get it right.
My approach? Start by learning to truly embrace wearing your clothes as much and as long as possible. Buy less (a fabulous step to a smaller environmental impact) and don't toss clothes so easily – limiting what we're sending to the landfill to rot!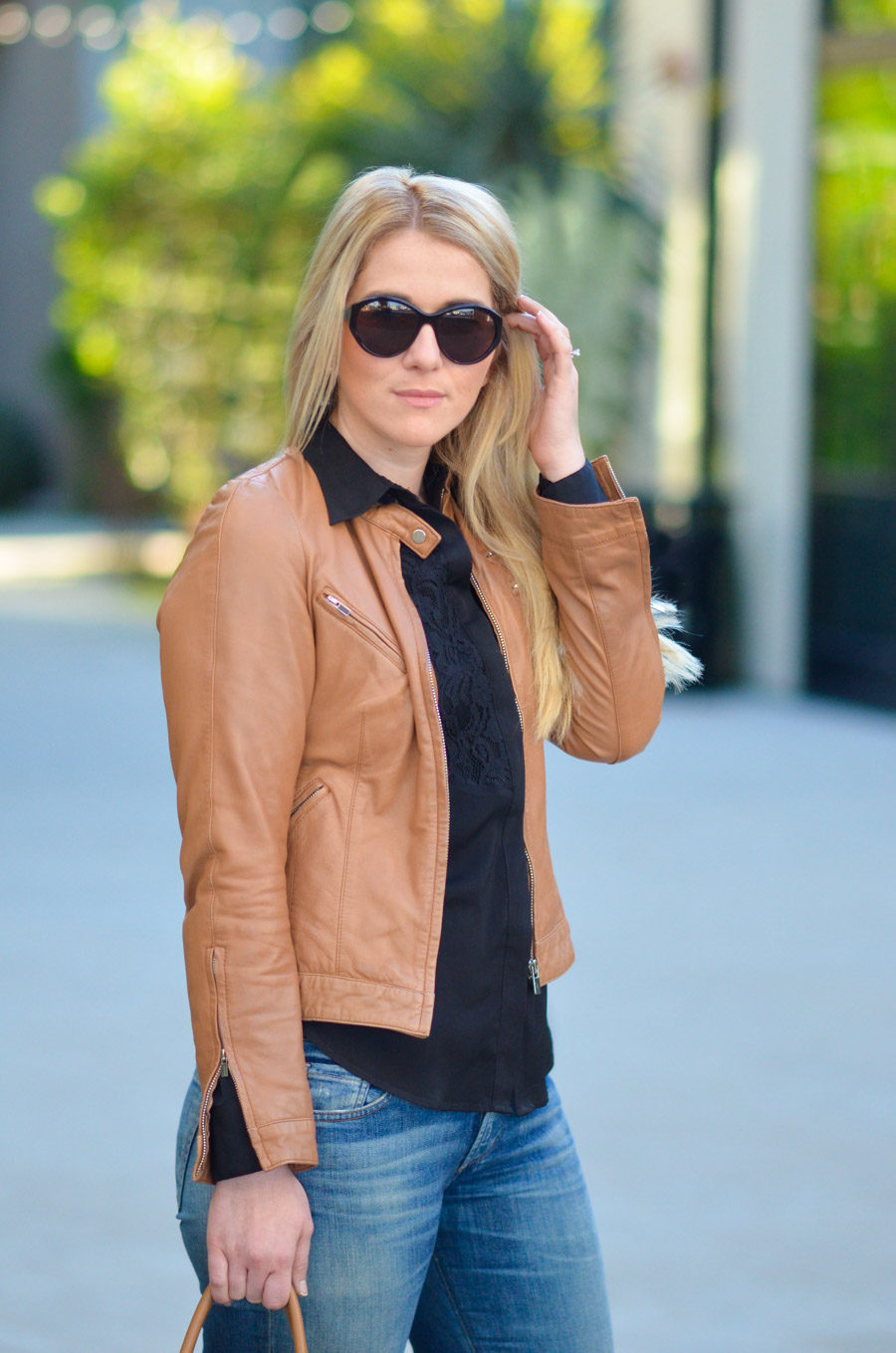 Of course, you should always recycle your clothes – it's so dang easy! but make sure you do as many rewears as possible before then!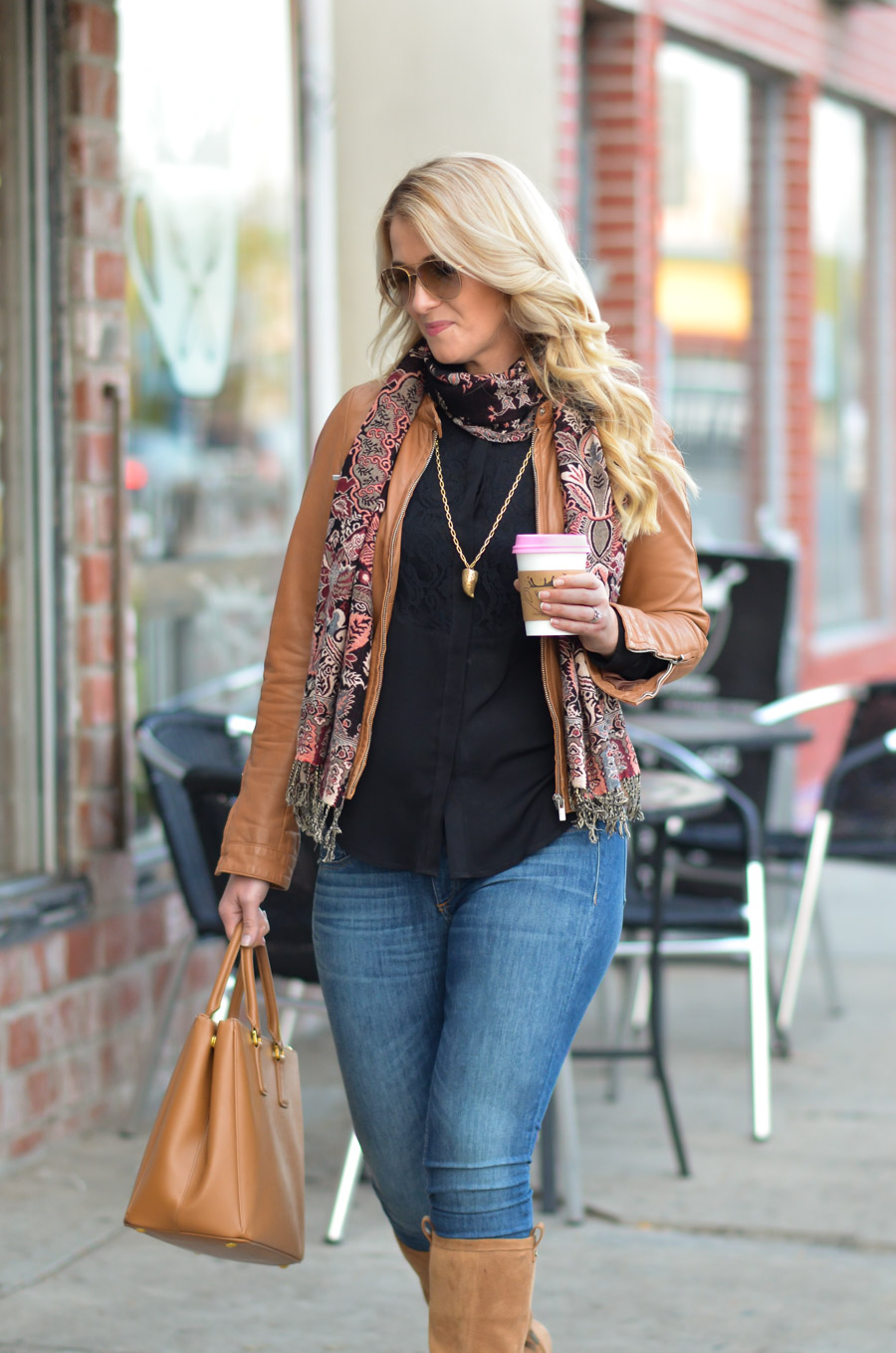 Matching Accessories
You'll notice looking through these photos, that you'll often see my favorite tan leather designer tote. Both of these items were gifts from that PhD graduation and they complement one another perfectly.
Friends and family lovingly point out how much black and tan I own, but they also note how nicely my ensembles seem to match and flow!
It's because of these commonly recurring hues in my accessories that this all works! So if you're trying to pair down, aim to invest in quality items that all go together!