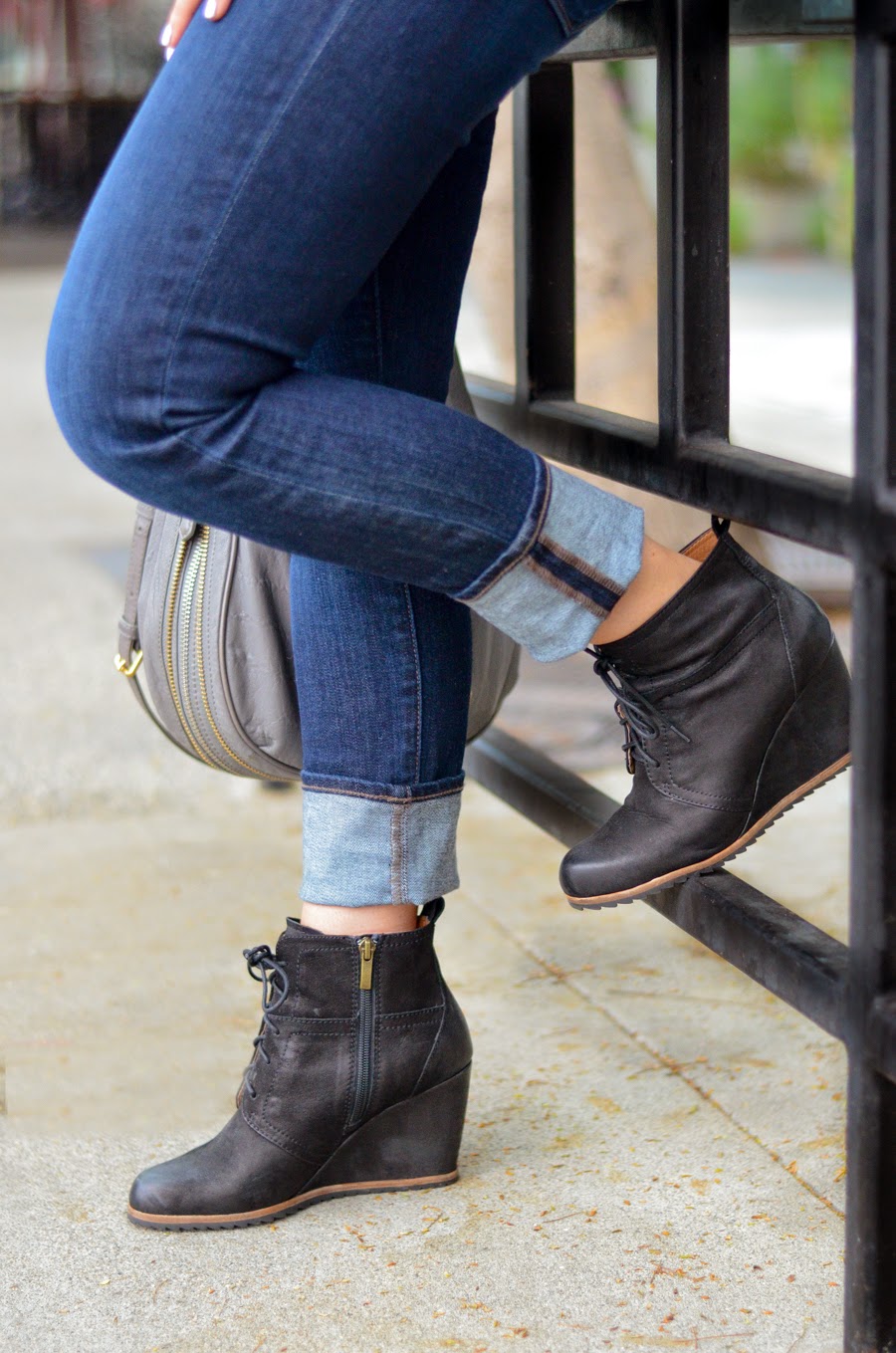 This Paige Jeans Review + Fit Guide is part of my denim guide series, including: 7 For All Mankind Fit Guide, KUT from the Kloth Denim Fit Guide, DL1961 Denim Review, ÉTICA jean shorts review, and the Current/Elliott Review + Fit Guide.
I bought my first pair of Paige jeans about two years ago. It was my purple ankle peg pair. Very quickly, those eggplant purple jeans became a fallback in my closet.
Without being too loud, dark colored denim is amazing. I reach for them again and again in the fall and winter, not only because they are comfortable and fit me well, but because they are the perfect addition to any outfit.
So often in the winter, I get stuck in a rut of brown or black boots and jacket. Colored denim breaks up the monotony perfectly.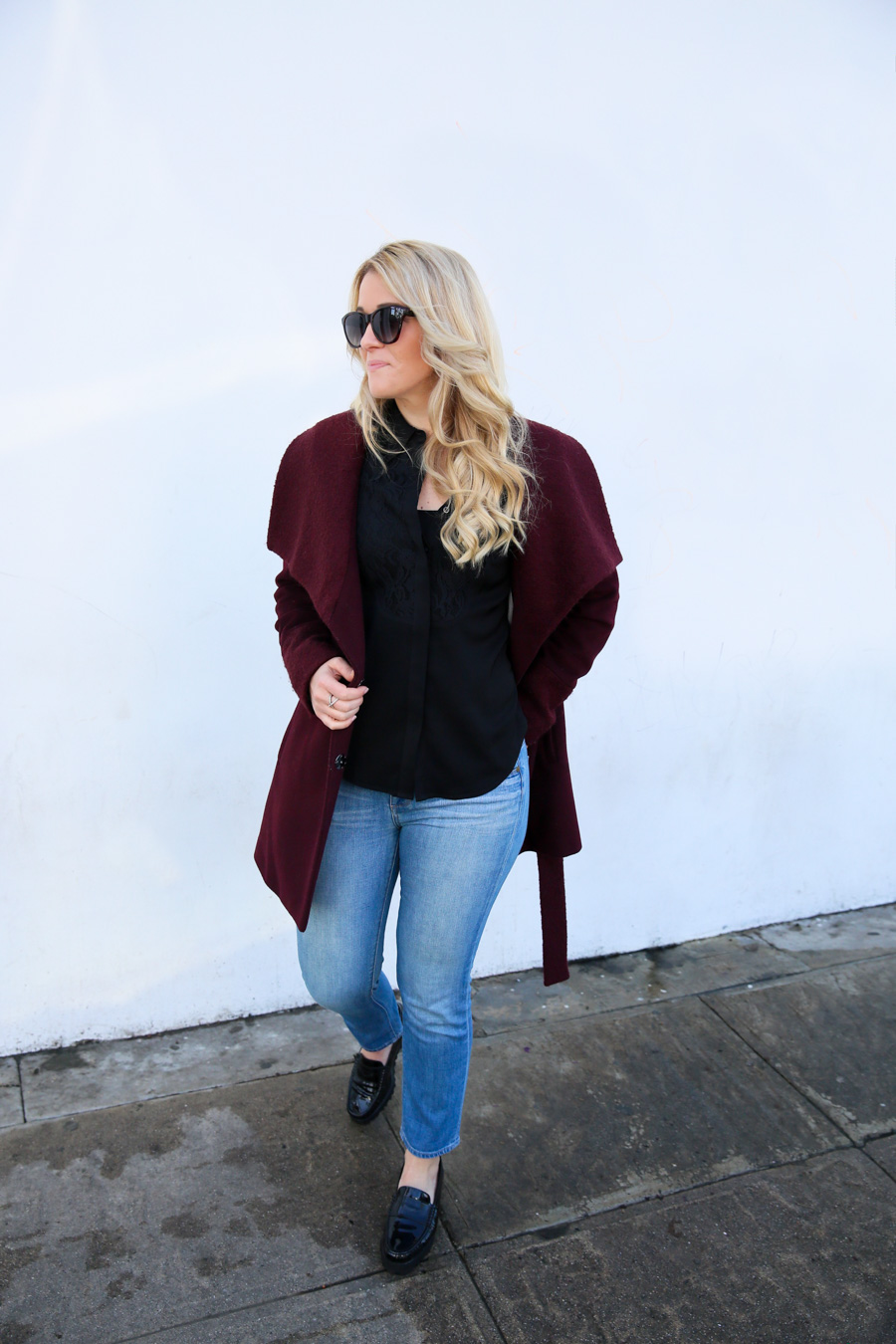 Last spring, I purchased my second pair of Paige Denim – my cropped jeans. This pair immediately became my go-to this summer, whether I cuffed them for a casual chic denim look or wore them uncuffed with a tee for a comfy and casual denim look.
Whenever I'm shopping for denim, I'm always sure to take a few pairs of Paige into the dressing room. So here is my rundown for Paige Denim Fit + Sizing…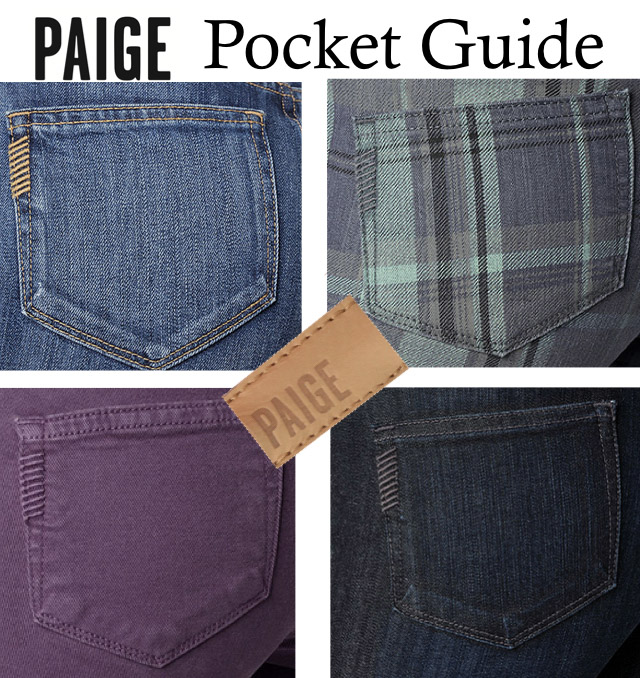 How do Paige Jeans Fit?
CUTS + WASHES
Paige Denim comes in a wide variety of colors, materials, and washes. Many of their designs are cropped and pegged.
The material has a bit of stretch in it, but they are by no means stretchy. They tend to conform to your shape and size, which is great.
They have a few popular cuts (e.g "Skyline," "Jimmy Jimmy," and "Verdugo) that come in a wide variety of colors.
Paige denim dabbles in a few trendy cuts, but for the most part, they stick to skinnies and some occasional bootcuts/flares/culottes. They don't have tons of boyfriend jean cuts either!
Once you know what fit you like, you can shop more easily.
For more details on each of their cuts, check out their Fit Guide.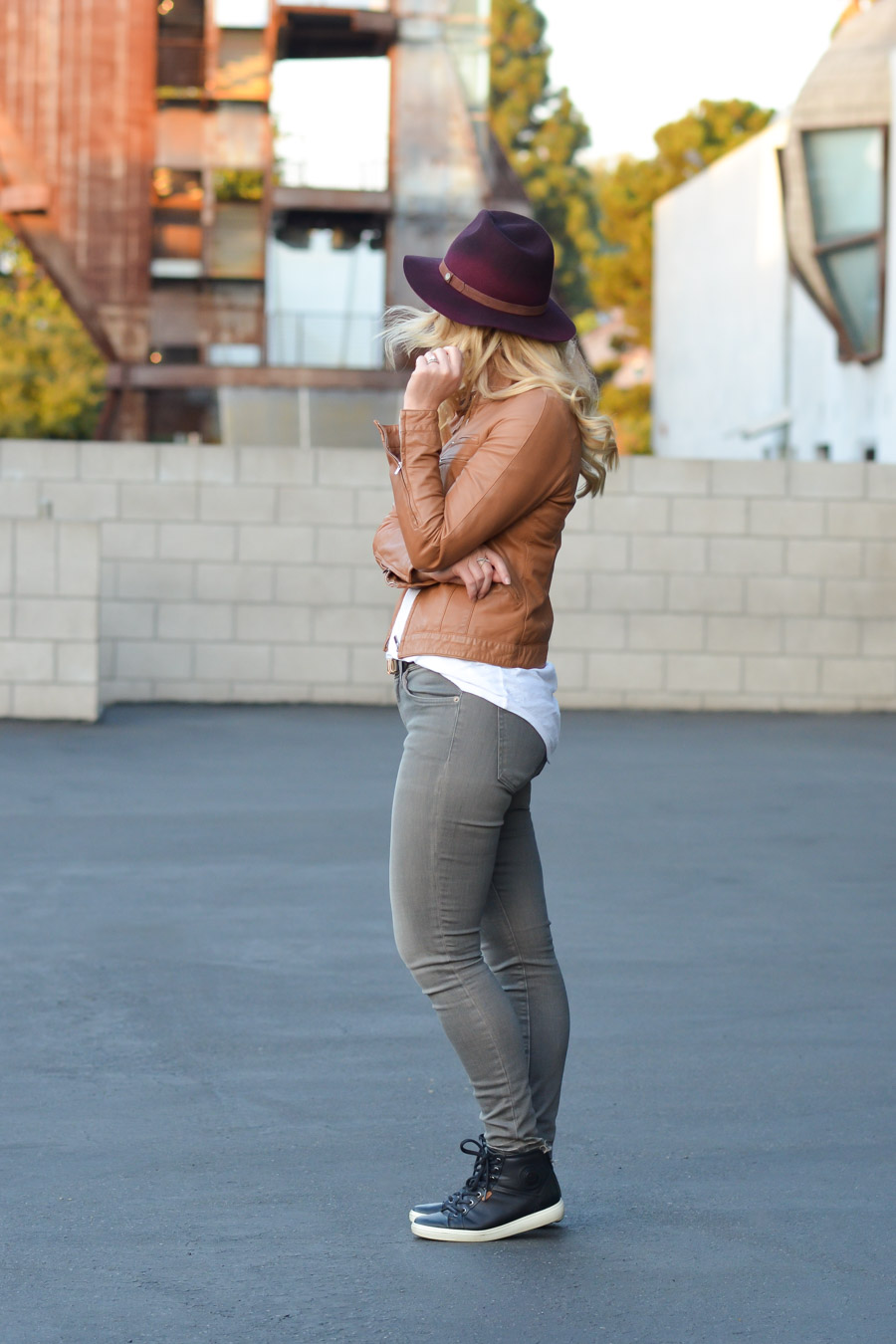 HOW MUCH DO PAIGE JEANS COST?
Most of their jeans cost between $150 and $260. Just like with the 7 For All Mankind review, the price tag is high for me, so I try to find them on sale.
Besides buying the denim straight for the Paige Denim website, you can try on their designs at Nordstrom, Bloomingdale's, and Saks Fifth Avenue.
You can shop them online at any of these stores as well as Shopbop, Revolve Clothing, and discount sites such as Zappos and Nordstrom Rack. Be sure to sign up for your favorite company's newsletters and/or follow them on social media to know when they're having sales.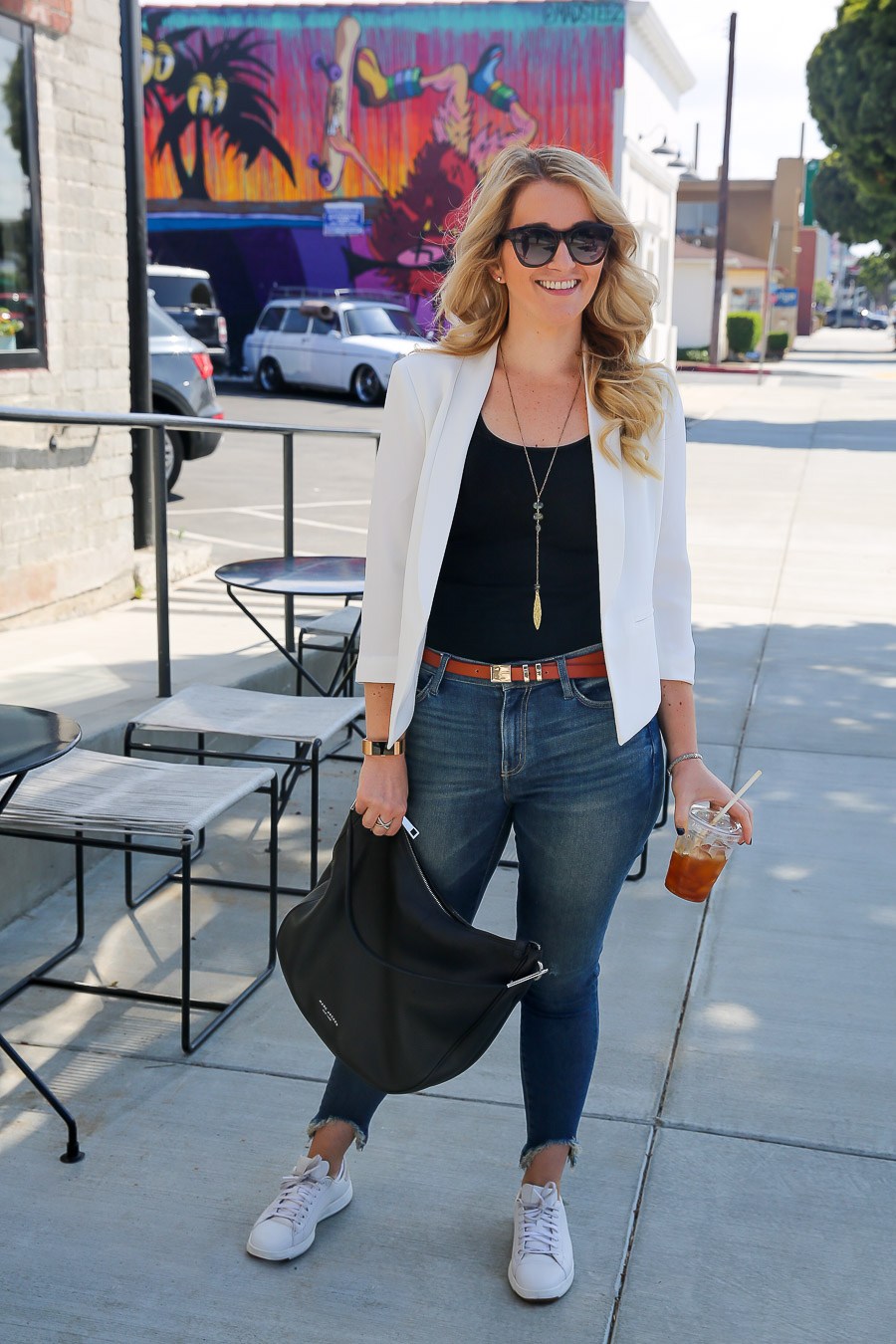 WHAT YOU SHOULD KNOW ABOUT BUYING PAIGE!
Paige Jeans is a pretty straightforward brand and their denim tends to be pretty dependably the same cut and fit.
The tell tale sign of Paige Denim is the hash marks on the back left pocket. Also, many of their standard jeans have a small, two by two inch hidden pocket in the back right pocket.
Paige offers maternity cuts and men's denim as well. My husband has a few pairs of men's Paige jeans and he really loves them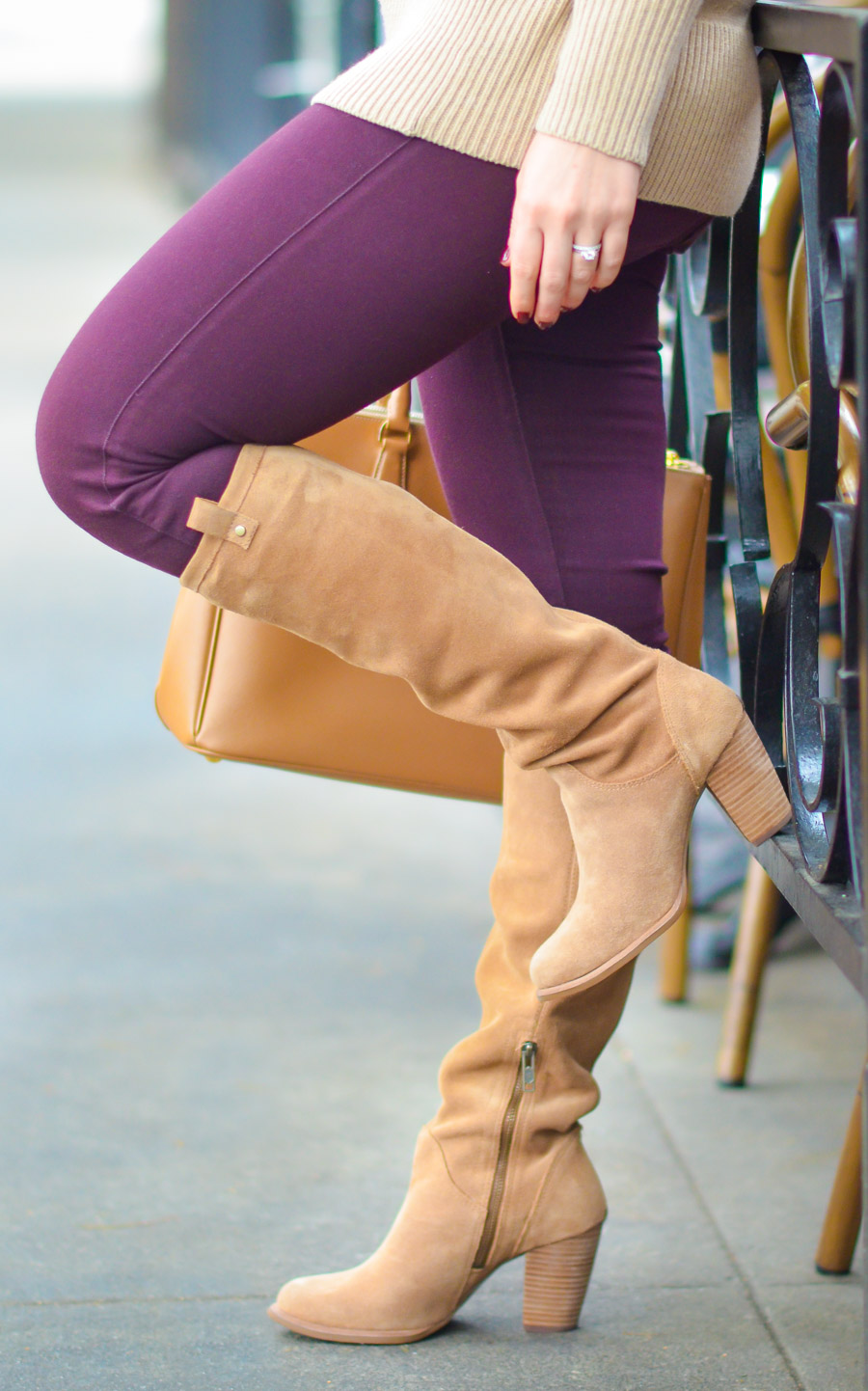 Most Paige Jeans denim comes in sizes 23 to 32, though I believe they offer a 34 in some cuts. They advertise a petites section but not a tall selection. Many of their jeans are cropped, however, so the length would be slightly more forgiving for those of you blessed with longer legs.
I've had a few pairs of Paige jeans that fit well, but the color bleeds. It happened with a dark blue wash and black jeans. I'd recommend sticking to their lighter washes!
Don't forget to check out:
7 for all Mankind Review + Fit Guide
DL1961 Denim Review
Sustainable Jeans Brands
KUT from the Kloth Review + Fit Guide
Current/Elliott Review + Fit Guide
ÉTICA Organic Denim Review