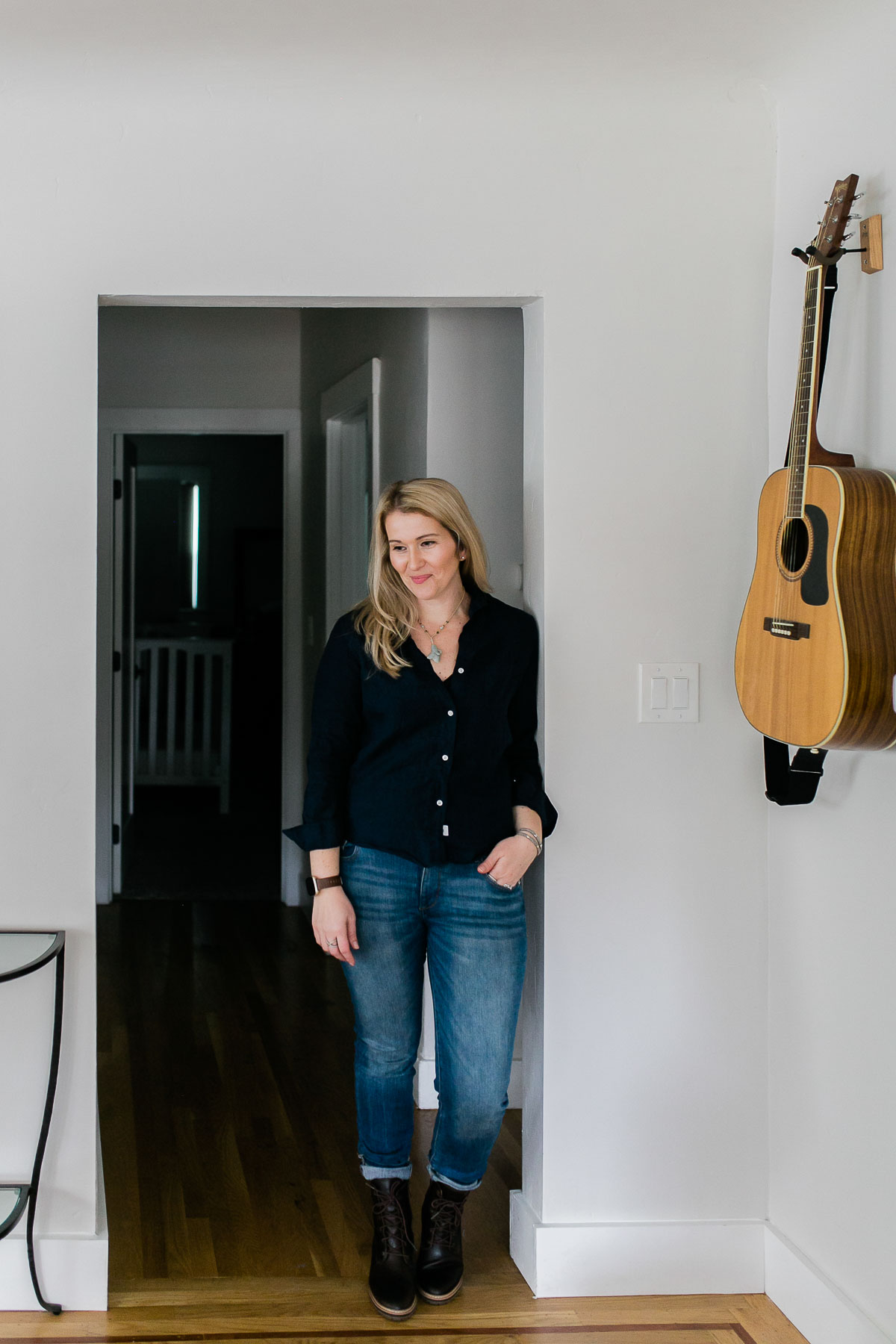 It feels like years since I shared my last outfit post! But my sartorial loves are still here. Now the struggle is satisfying my love of clothes and my love for our world… These DL1961 denim pants and Timberland boots are two finds from a few months ago that I've loved more than I thought possible!
While I've been downsizing everything in our home and shopping my closet more, I haven't been buying as many clothes. I've come to the realization that I have a lot of what I need. When the time does come to add to my wardrobe, however, I'm becoming more mindful of brands I'm buying.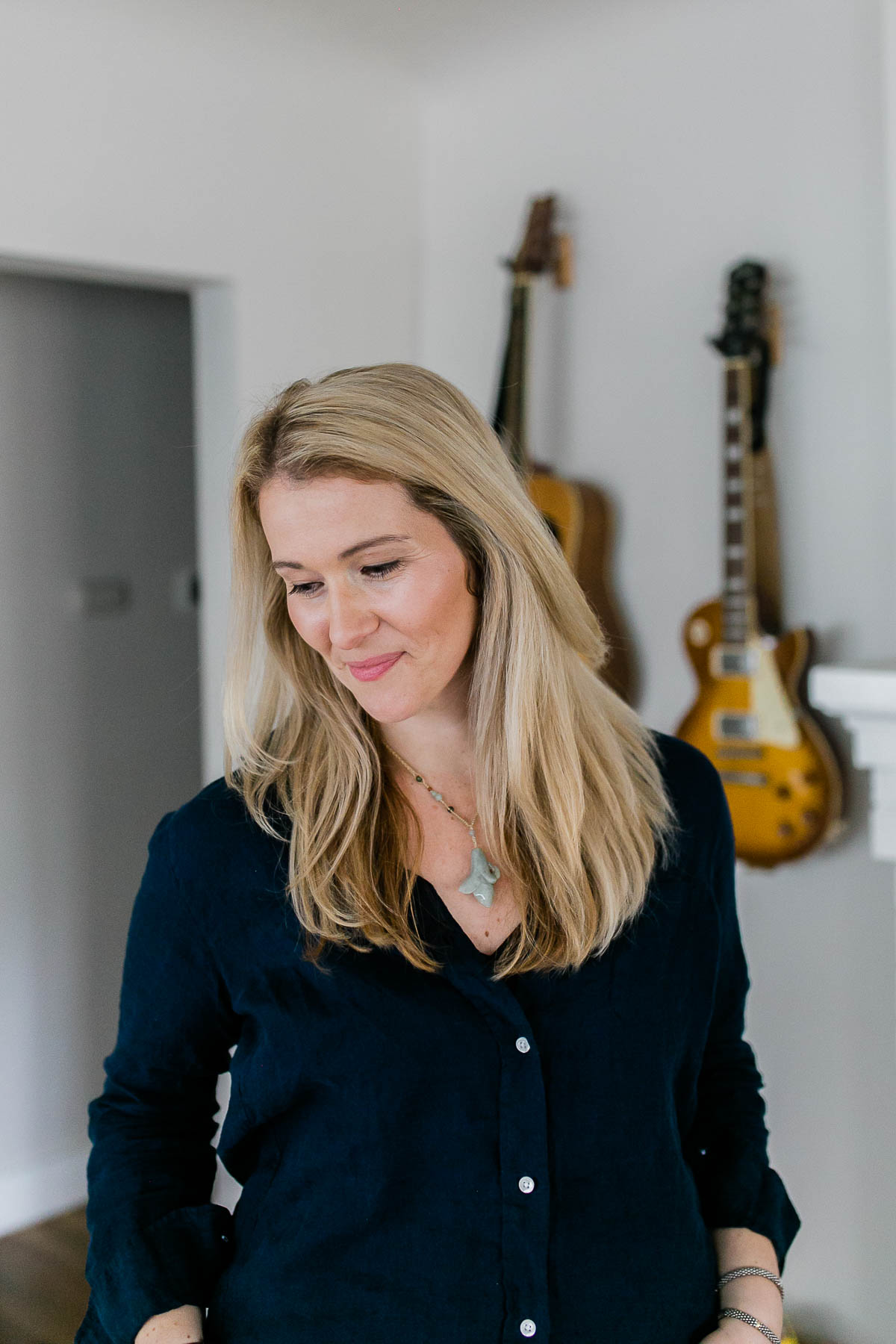 DL1961 Denim Review
So. Jeans. I've long defined myself as a denim fashion blogger. I wear jeans basically every single day. Even my spring and summer outfits usually revolve around denim.
I've learned, however, just how un-eco-friendly denim is. The amount of water used to make jeans and the water and chemicals used for those gorgeous denim dyes…not sustainable.
But I wear jeans, so obviously I have to find a happy medium. My first step is to look for more sustainable denim brands.
There are a few out there that I've heard of, but DL1961 was a brand I'd seen countless times on Nordstrom's website and whose designs I loved! (I've now also tried ética denim organic cotton jeans)
Sustainable Fashion
DL1961 denim uses a tiny fraction (a fractionette?) of the water normally used on a pair of jeans and no chemicals to add character. You can read their sustainability story here.
While I own plenty of jeans at the moment, very few of them fit me comfortably. My postpartum body image is certainly taking longer than I'd hoped. It's all part of the process – and I'm picking sleep and sanity over getting up early to workout!
So. I needed a pair of jeans that fit me (the current me). DL1961 has these skinny jeans with a fun frayed cuff. When they arrived, they fit great, but they had that stretchy denim feel – usually a sign for me to run for my life, but I stuck it out.
I've been wearing these jeans (at least 60% of the time) since they arrived two months ago. It takes at least ten wears (I don't actually keep track) before they feel a bit stretched out, which is great. It's a friendly reminder to wash my jeans in fact!
After each wash, they retain their shape perfectly and they fit like new every time. I quite love them!
I'll certainly be adding another pair to my closet when the time comes!
Transitioning to Sustainable Fashion
So much of sustainable fashion revolves around the idea of buying second hand and thrifting. While I'm beginning to take baby steps in that direction – I've successfully purchased a number of things for C that are pre-owned – I haven't pulled the trigger on anything for myself.
But thrifting and bidding on e-sales isn't for everyone – at least not yet or not always. So where does that leave us? First, I can't emphasize enough how much we can be more sustainable just by wearing our clothes until the bitter end. If you buy it, WEAR IT. If it needs mending, mend it (or get it mended).
If we start focusing on buying only things that will last (lasting our sartorial senses just as much as standing the wearing), then we can start to buy less frivolously!
But beyond that, we need to start paying attention to the brands we're supporting and the fashion eco-systems they're participating in. Organic. Renewable sources. Ethical workplaces. So many things. Here's a helpful article on understanding the sustainability of fashion and how terrible it is for our global eco-safety.
Change is hard, I know! My first easy step was to find sustainable brands at Nordstrom because it's where I do the majority of my clothes and shoes shopping (and much of my beauty shopping as well). I'm not perfect yet, but the first step is mindfulness about need/use.
Learn more about transitioning to sustainable fashion with me!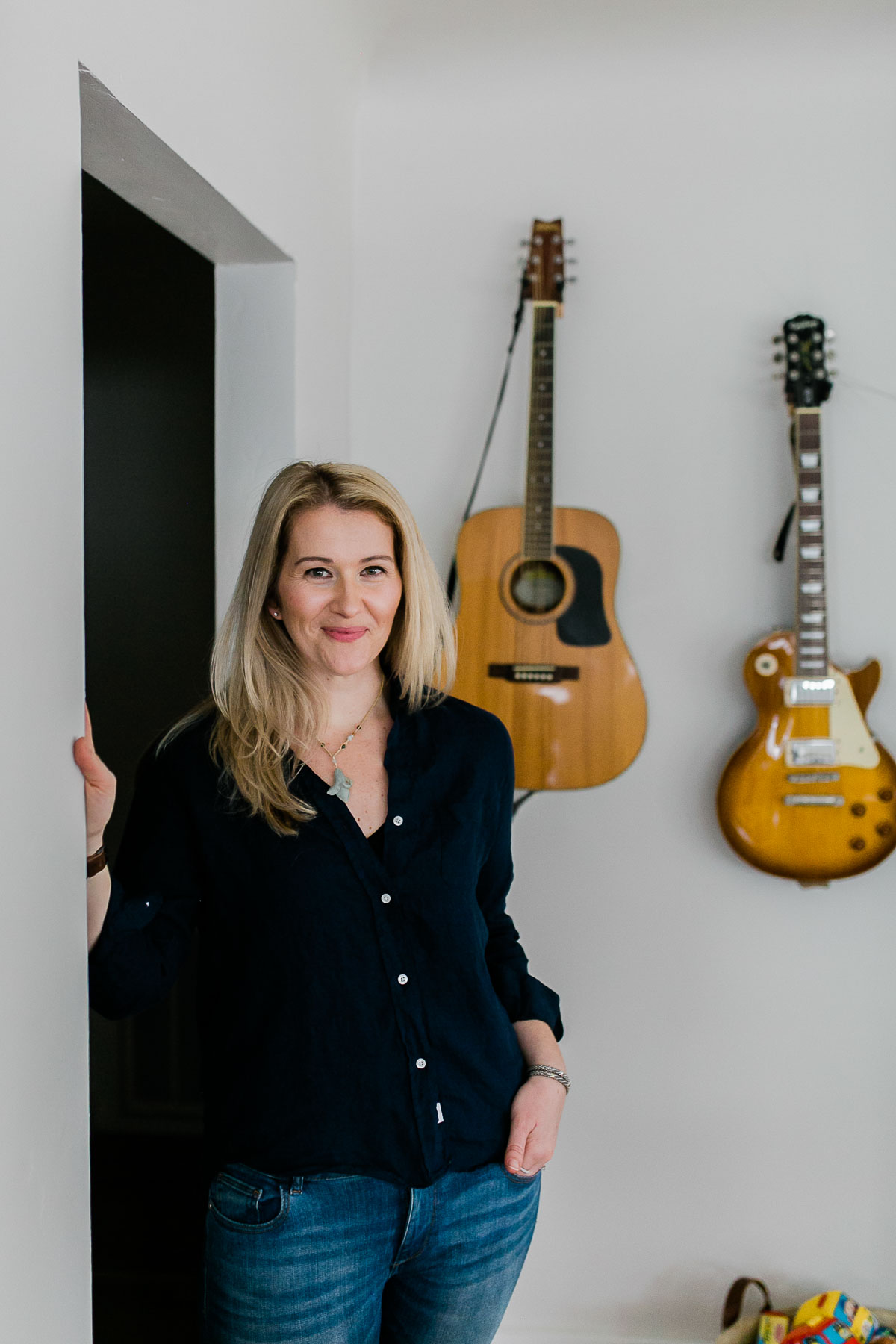 Shop this DL1961 Denim Review. . .