It's been way too long since my last denim guide post. I'm really excited for today's KUT from the Kloth fit guide and review.
I've owned KUT from the Kloth jeans for about a decade and they're still one of my favorite brands and the only brand of jeans I'll spend money on that retails under $100 (because they're worth the cost).
I first discovered KUT at Nordstrom but really only knew of their basic cuts and washes. Then after a little research, I found out how much I was missing out on with the denim designer.
This KUT Jeans Fit Guide + Review is part of my denim guide series, including: 7 For All Mankind Fit Guide, Paige Denim Fit Guide, DL1961 Denim Review, and the Current/Elliott Review + Fit Guide.
For sustainable denim reviews, check out this DL1961 jeans outfit and this ÉTICA denim review featuring their organic cotton shorts!
Not only do they have an extensive offering of denim and pants, they also design tops and jackets. I'm head over heels for some of them too!
But on the topic of jeans, KUT from the Kloth fits everyone. They have consistent cuts (see below) that have been available for years. So once you find the cut that works for you, you can just order them online knowing full well what you're doing – a feat for denim shopping!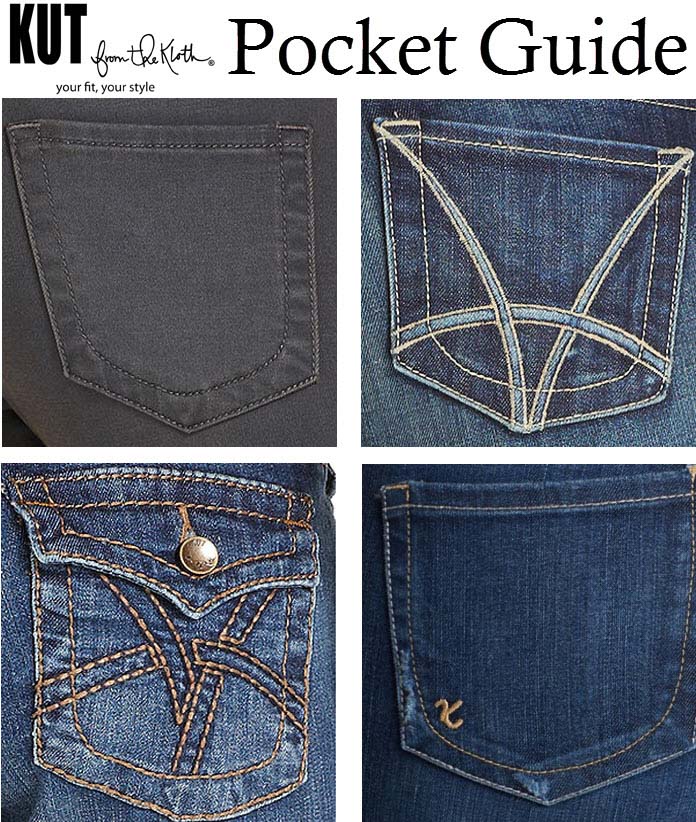 how do KUT FROM THE KLOTH Jeans FIT?
CUTS + WASHES
As I said above, KUT from the Kloth designs come in a wide variety of colors, cuts, and washes. While they offer the familiar blue jeans in straight, bootcut, and skinnies, they also have coated, printed, and distressed designs. This is before you get to the corduroys and track pants they have.
They also offer boyfriend jeans. In my experience, these cuts are looser than the other styles, but they're aren't overly loose. So if you're just dabbling in boyfriend jeans or you just want a looser, comfier pair of jeans that still looks great, KUT from the Kloth has a GREAT fit for boyfriend jeans!
How much do KUT FROM THE KLOTH Jeans Cost?
All KUT from the Kloth jeans cost between $69 and $89. They are nice quality jeans without the hefty price tag. Nordstrom and Macy's carry KUT from the Kloth jeans and other styles.
You can take advantage of sale prices there or on sites like Nordstrom Rack, Dillard's, and Zappos.
WHAT YOU SHOULD KNOW ABOUT BUYING KUT!
KUT from the Kloth denim is very straight forward. Once you know your cut, you're safe ordering online or pulling them off the rack. KUT jeans don't have a singular identifying pocket design.
Many of their jeans have the design seen above in the pocket guide, but many others have just a K or no insignia whatsoever on the pockets. There are some back pockets with button closures.
KUT jeans come in sizes up to 14 and 16 depending on the design and they also offer a plus size jeans section.
For more details on each of their eight cuts, check out their Fit Guide.
Don't forget to check out:
DL1961 Denim Review
Paige Denim Fit Guide + Review
7 For All Mankind Fit Guide + Review
Current/Elliott Fit Guide + Review
DL1961 jeans outfit
ÉTICA denim review