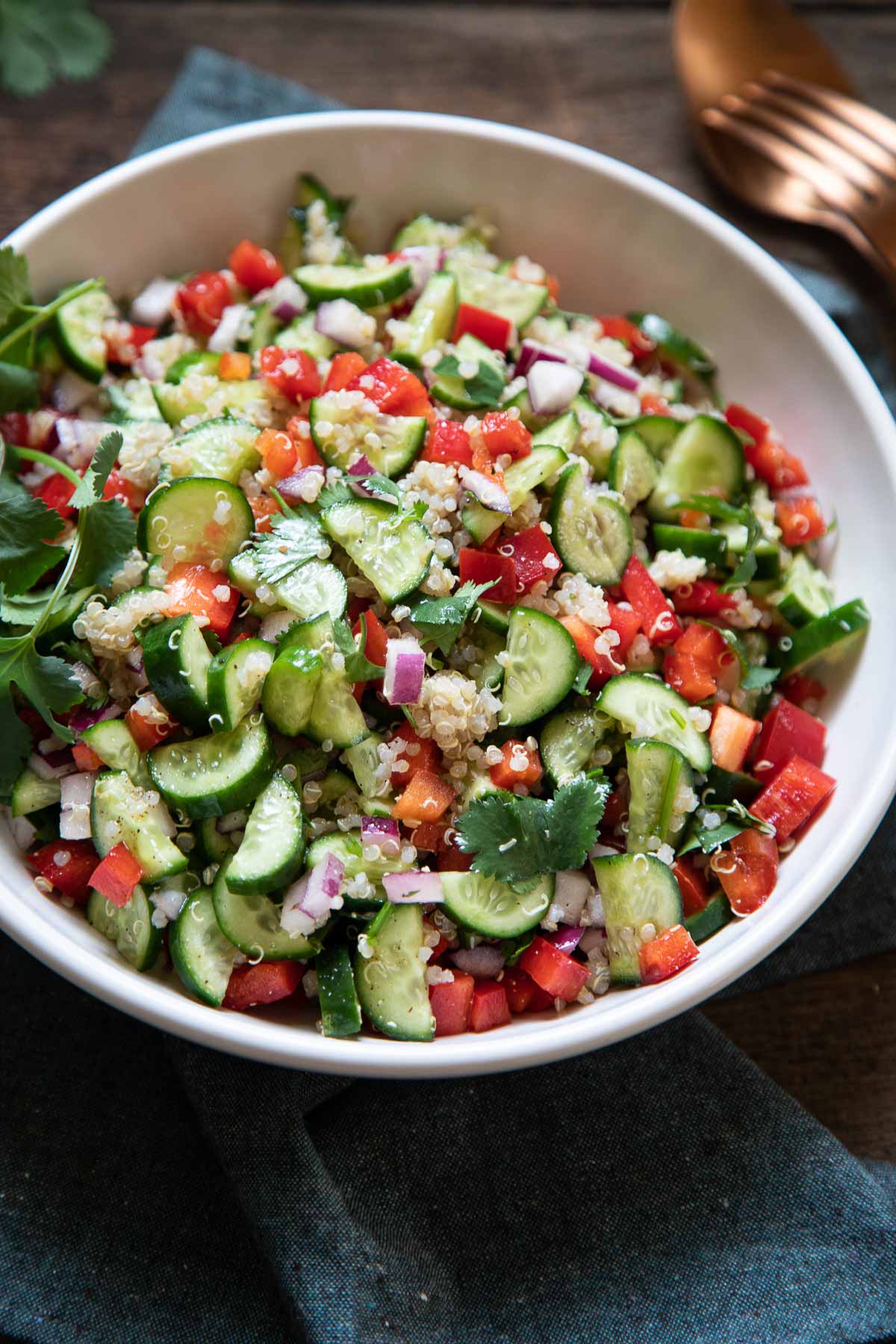 Get ready for a delicious assortment of healthy Superbowl appetizers
The Superbowl is next weekend. I'm not much of a football fan during the regular season (baseball girl over here), but I do enjoy the festivities around football playoffs and especially the Super Bowl.
The only problem is… I don't want to leave my seat during the game in case I miss something major. And I don't want to get up during the commercials for obvious reasons, so it ends up being a sitting-fest with so much delicious food within reach! (I usually get up during the sports commentary – that's the least entertaining for me)!
My Soft Pretzels w. IPA Beer Cheese Dip has become my go-to potluck recipe for watching sports, but I always like to bring a healthy dish along with that indulgent deliciousness.
The easiest option is carrots, pretzels, and my favorite (usually store-bought) hummus. It's so easy and yet it's usually a pretty major hit with the crowd. Pretzels and hummus is one of the absolute tastiest combinations after all!
---
A friend in grad school introduced me to the simple salad recipe (sans quinoa) and I think they will forever be a summer go-to for potlucks and bbqs. I love the added quinoa for protein, but you make it with or without!
---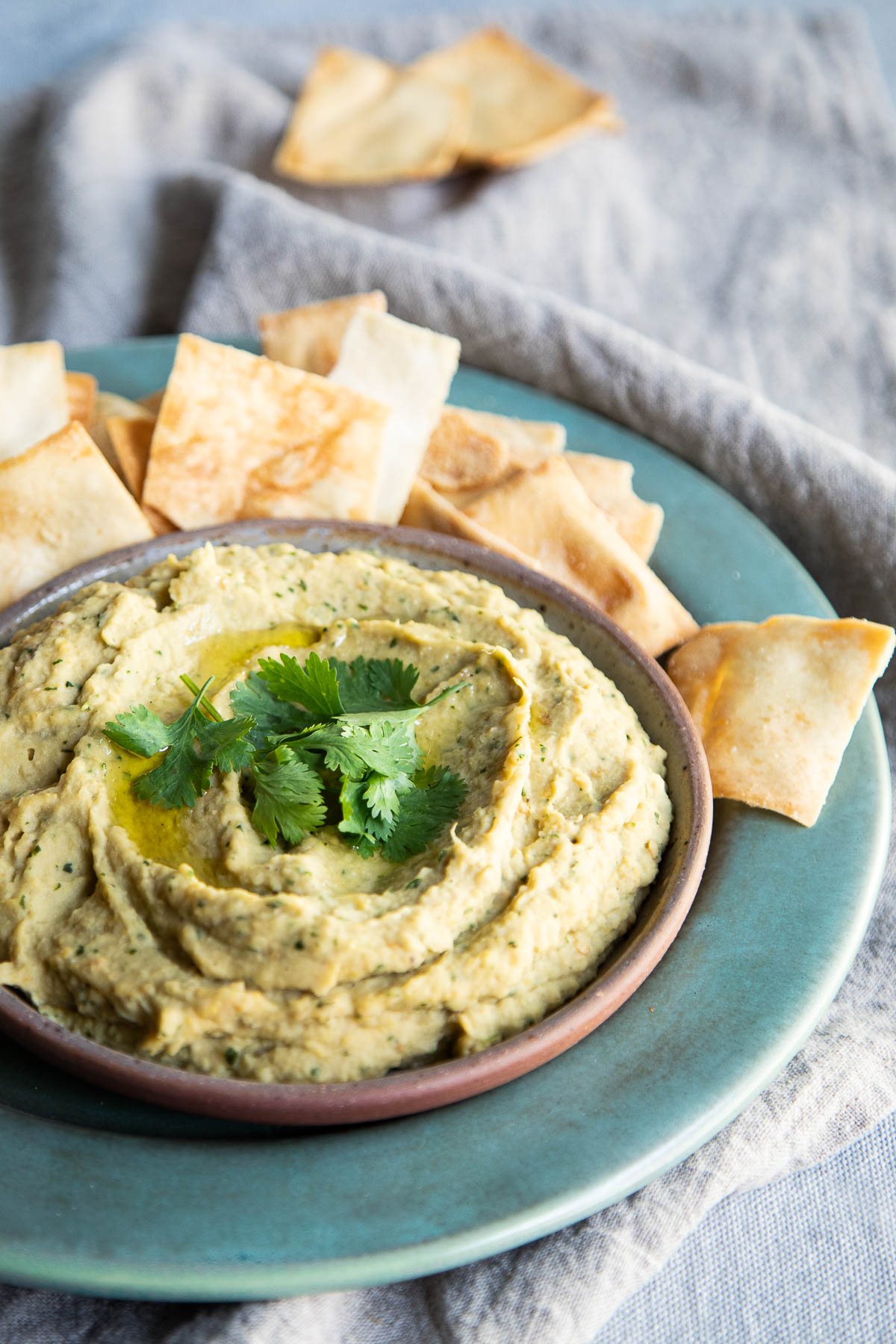 If you're looking for something a little more involved and filling, however, try one of these healthy Super Bowl appetizer recipes that err on the side of lower in fat or lower in calories than most traditional game day food.
Don't be fooled, however, they certainly aren't lower in flavor by any means. Nor are they difficult to make! I've noted those that are good for certain dietary restrictions as well (i.e. vegetarian, vegan, and gluten free). Since there are usually a lot of people at parties, somebody always need something…
---
Roasted Eggplant Dip
Learn to love the flavors of eggplant in this roasted eggplant dip recipe. You'll love the ease of roasting veggies and beans together to then quickly puree them into a scrumptious dip that's full of vitamins and antioxidants!
---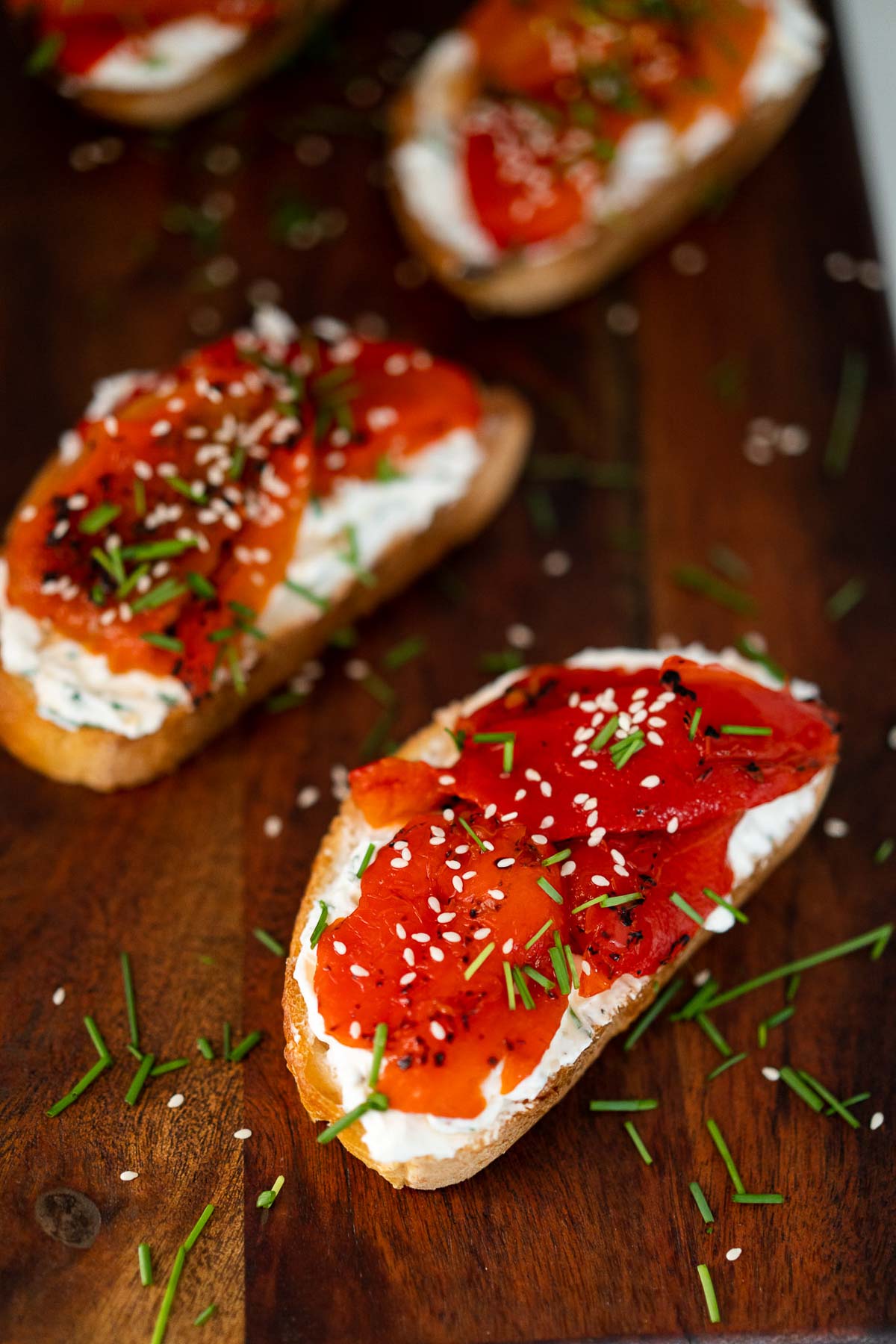 Roasted Red Bell Pepper Toasts
In Los Angeles, restaurants seem to close almost as soon as they open. This Bell Pepper toast is the homemade version of a delicious dish I had at one such restaurant. I swapped out butter and hard cheese for the herbed goat cheese. Sadly the restaurant has closed its doors, but I can continue enjoying these flavors for years to come.
Make it even fancier with homemade roasted bell peppers.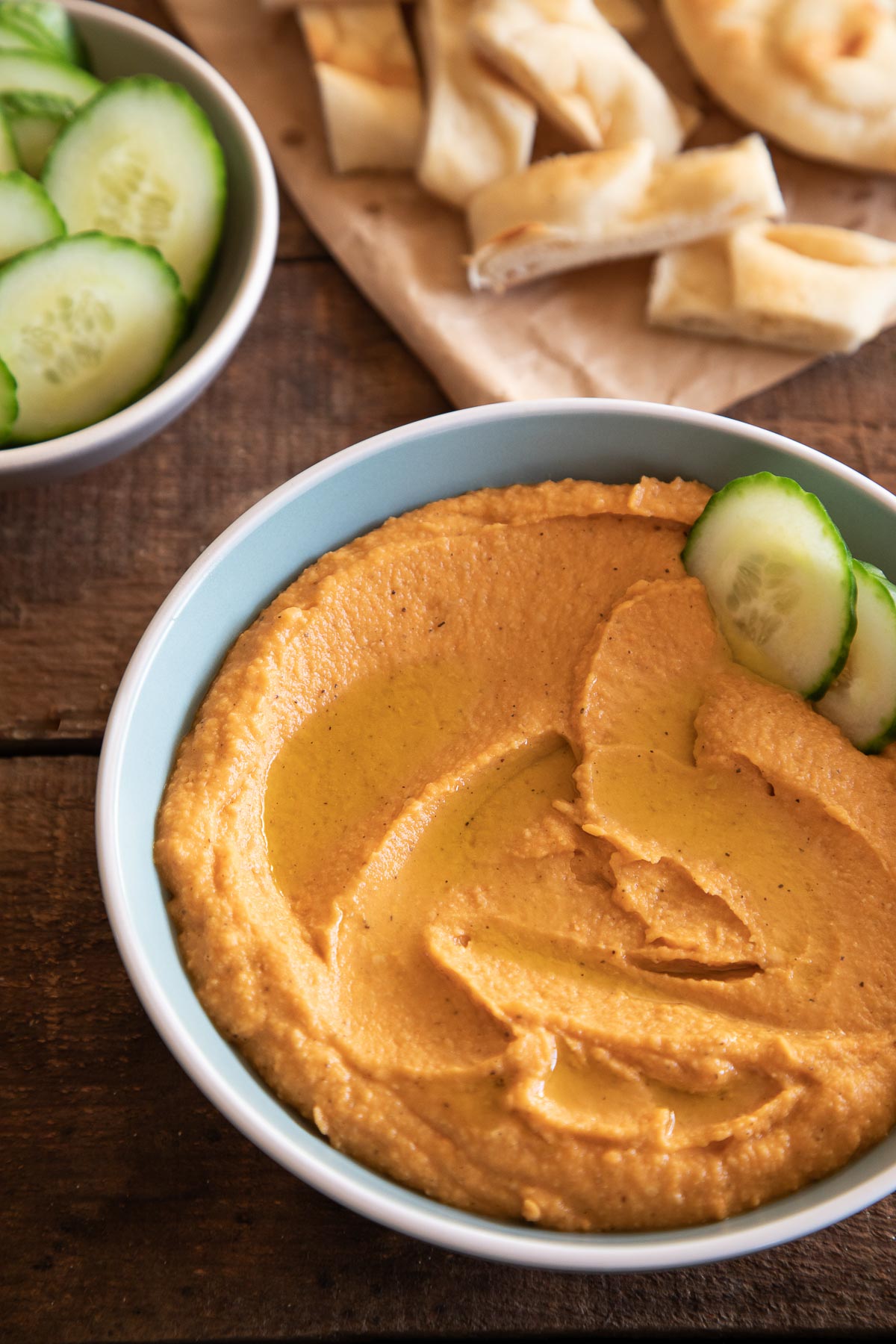 I went through a sweet potato phase. I haven't completely moved past it to be honest and I may never! This hummus recipe combines the slightly sweet and savory flavor of sweet potato with fresh lemon juice for a bright flavor – a perfect dip for veggies, pita, and crackers!
If you love sweet potato too, you'll want to try these sweet potato bread and these stuffed sweet potatoes!
And because I'm obviously a sucker for anything with sweet potato… If there are two things I LOVE to eat with sweet potato, they're avocados and black beans. Don't ask why, but the flavors are perfect.
Add a few other favorites and you have a sweet potato bean dip on your hand. There's no dairy, so you don't have to worry about it sitting out too long!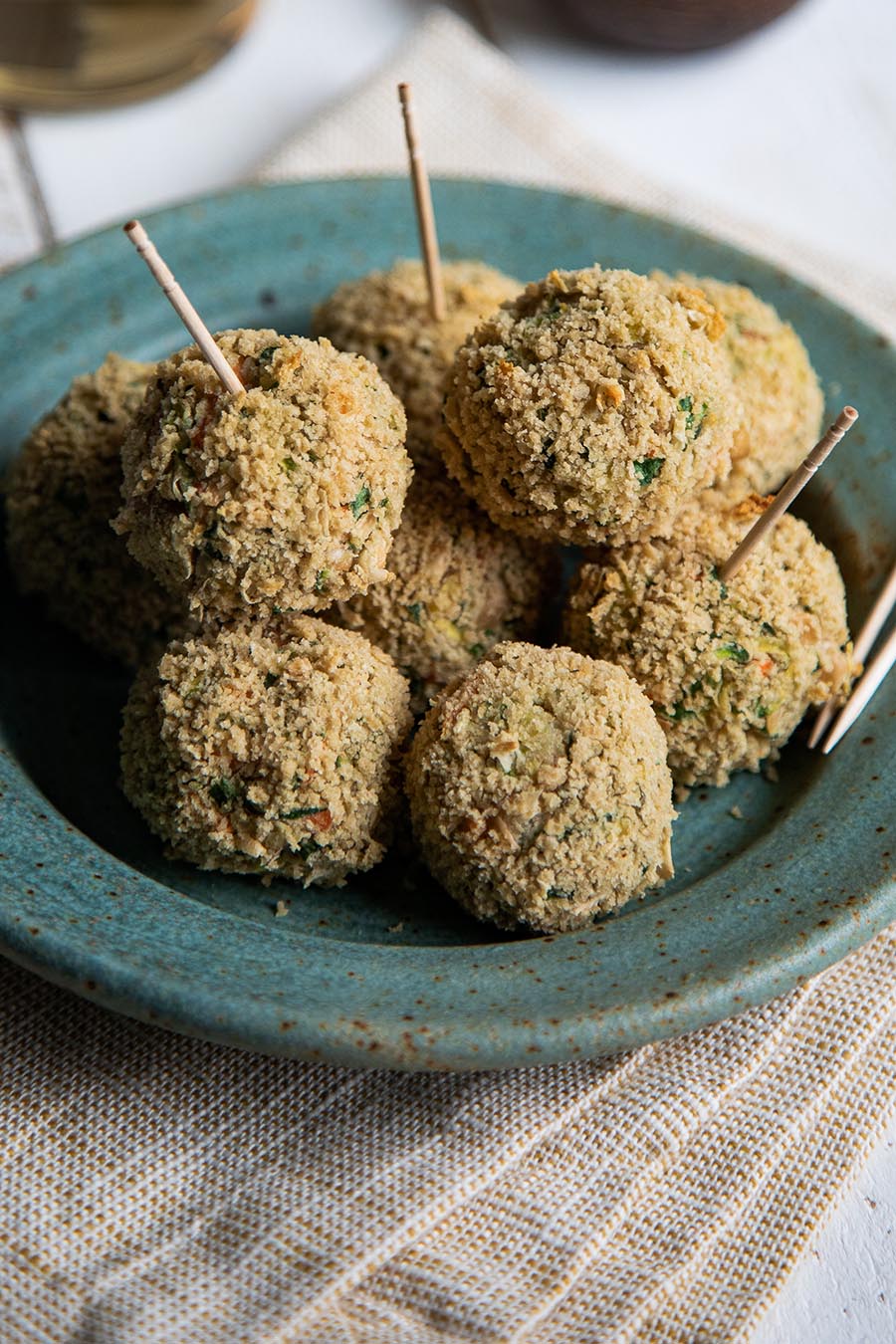 Game Day appetizers are usually decadent and delicious but heavy. I always like to bring a dish with veggies and/or something that's a bit lighter. I say that I bring these for myself if no one else, but I find that everybody is usually happy with the balance. These veggie-filled fritters are a sure hit at any party!
Eating veggies doesn't have to be hard (or not delectably delicious). Whether you're grilling indoors or out, add perfectly grilled veggies to burrata for the perfect vegetable antipasto dish everyone will be raving about!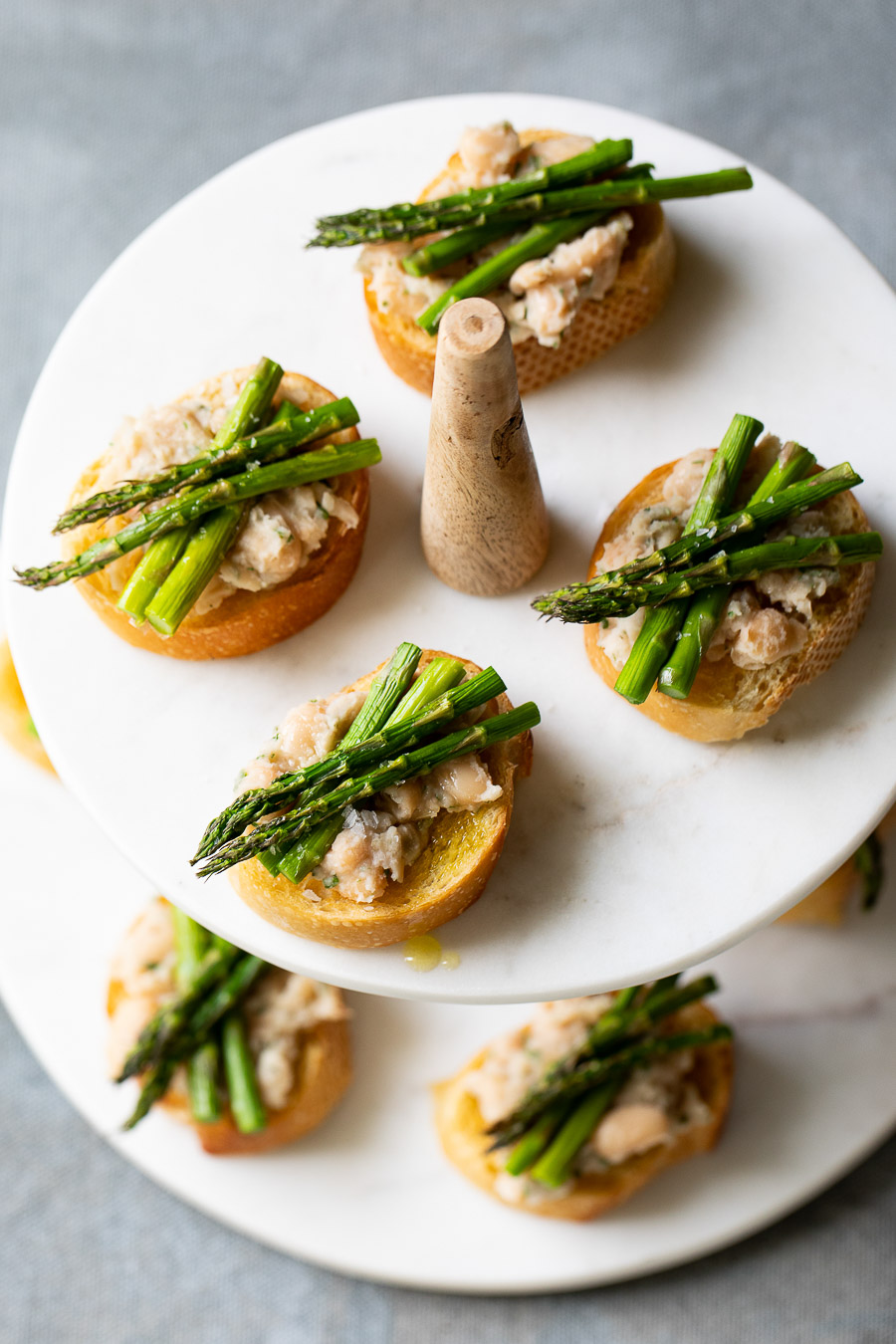 Asparagus Crostini (cold appetizer)
This delicious cold asparagus appetizer is a winning recipe to keep on hand year round. The white bean spread, fresh baguette slices, and fresh rosemary merry beautifully in this asparagus crostini for the perfect flavor combination!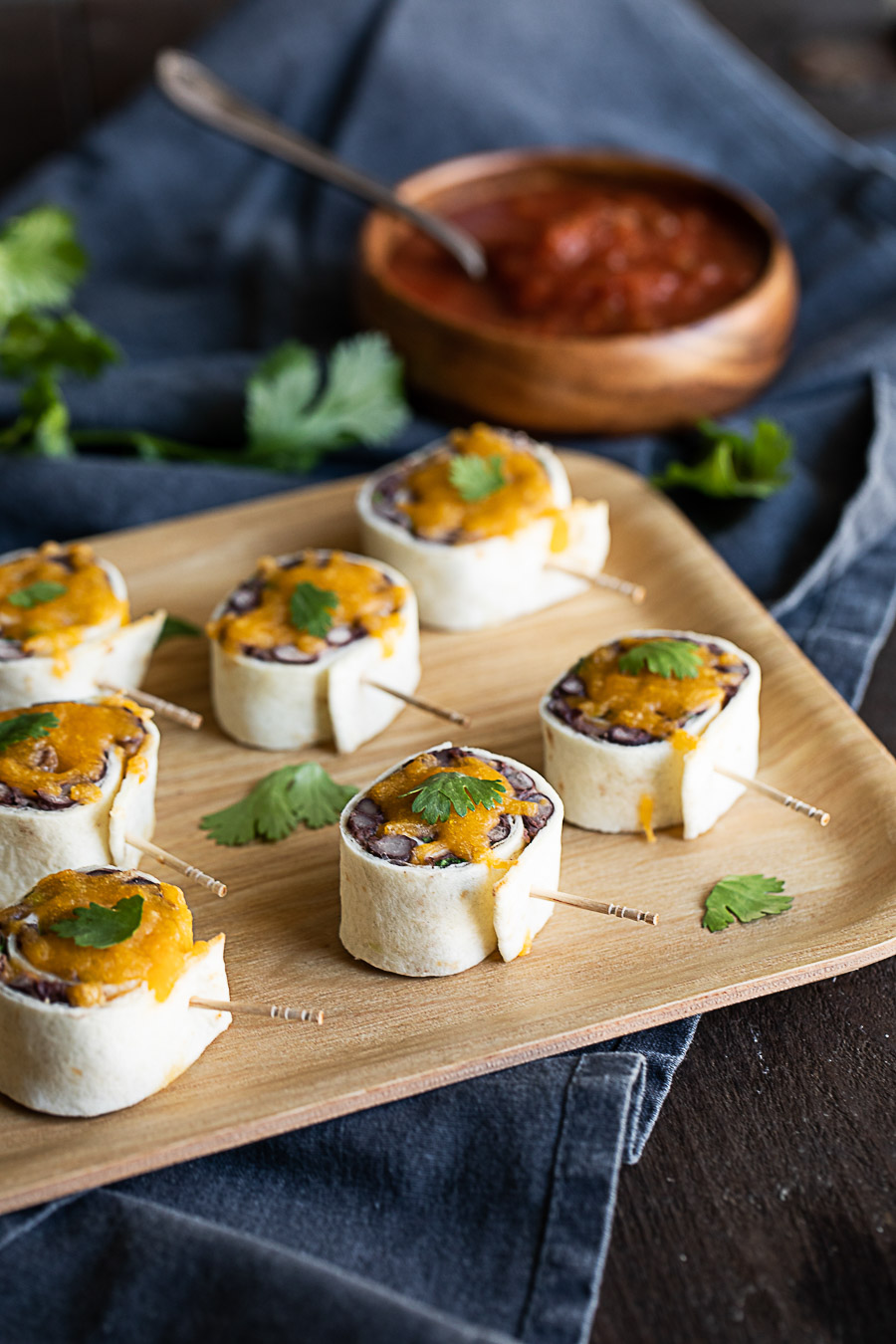 Mexican Pinwheels (Tortilla Roll Ups)
These simple, vegetarian Mexican pinwheels are a super simple dish that you can throw together. You won't have any leftovers (sadly). Everyone will devour these cold Mexican appetizers – a tortilla rollup recipe for the ages!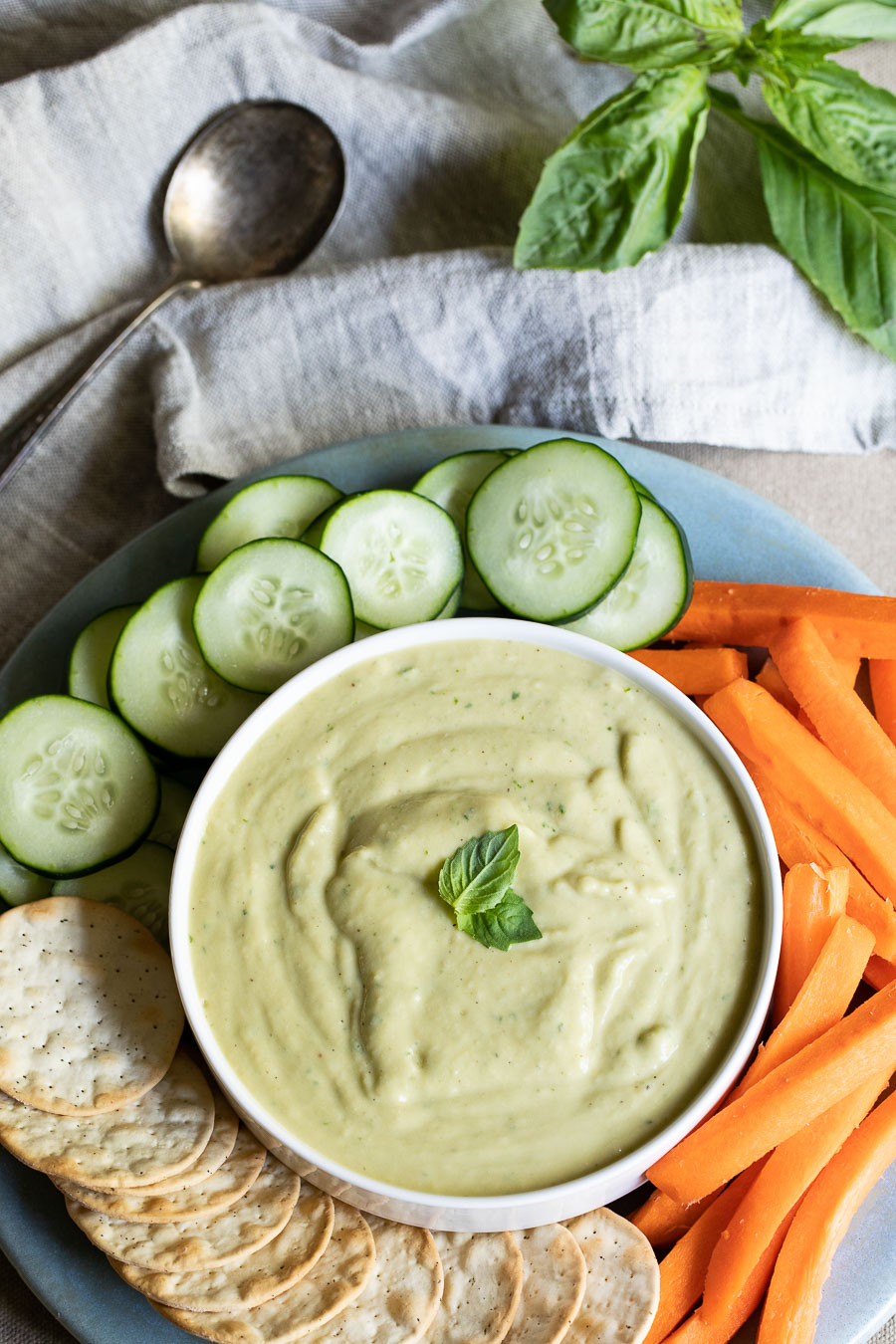 This delicious basil hummus recipe is everything yummy about hummus combined with the flavorful freshness of basil. Enjoy with raw veggies, crudite, and/or crackers!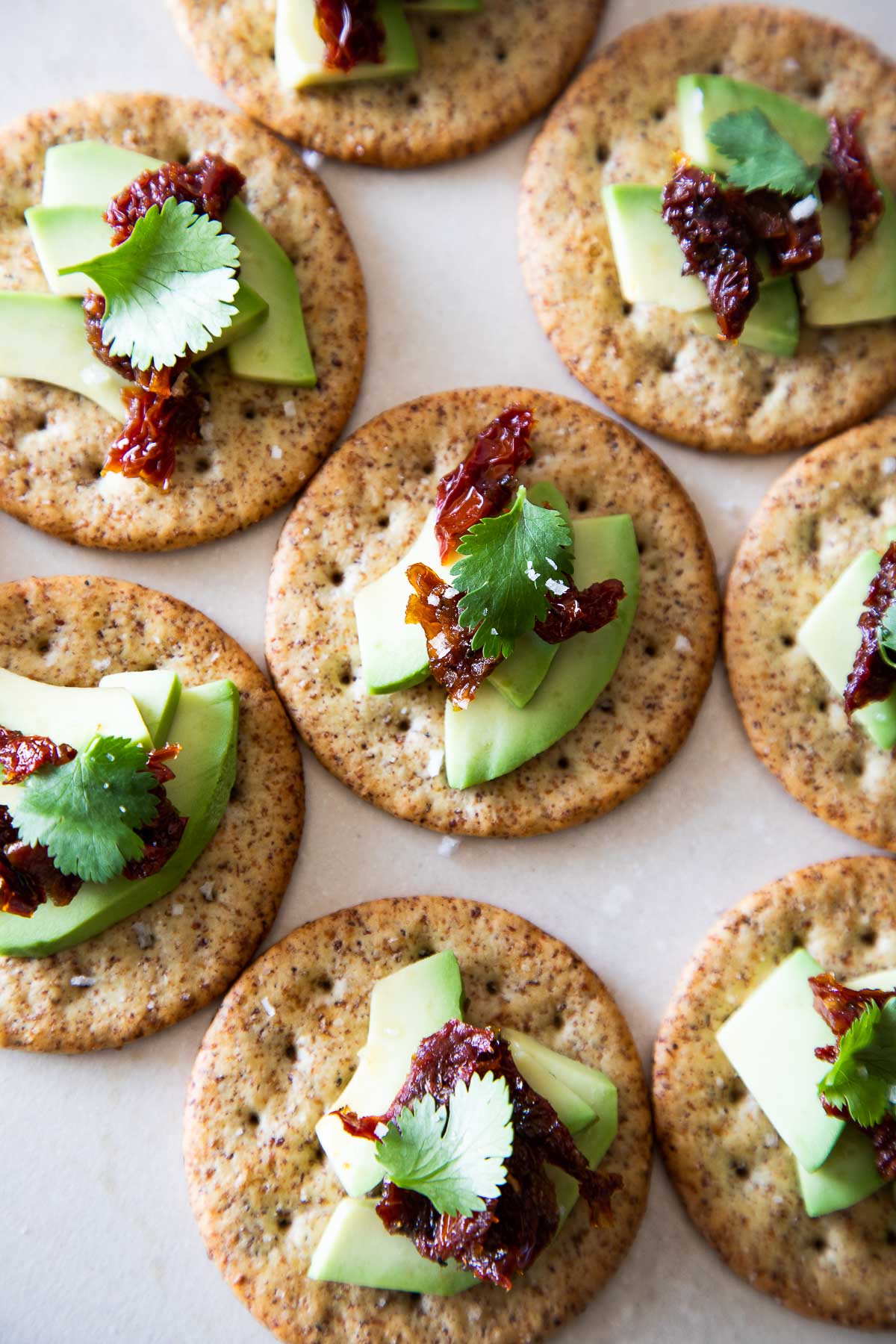 Sun-Dried Tomato + Avocado Crackers
Have you ever invited friends over for dinner only to realize you didn't plan anything for them to snack or drink while you finished prepping dinner? I'm sort of notorious for this and I love combining whatever cracker and topping I have on hand. This avocado and sun-dried tomato is one of my favorite concoctions to woo guests in no time!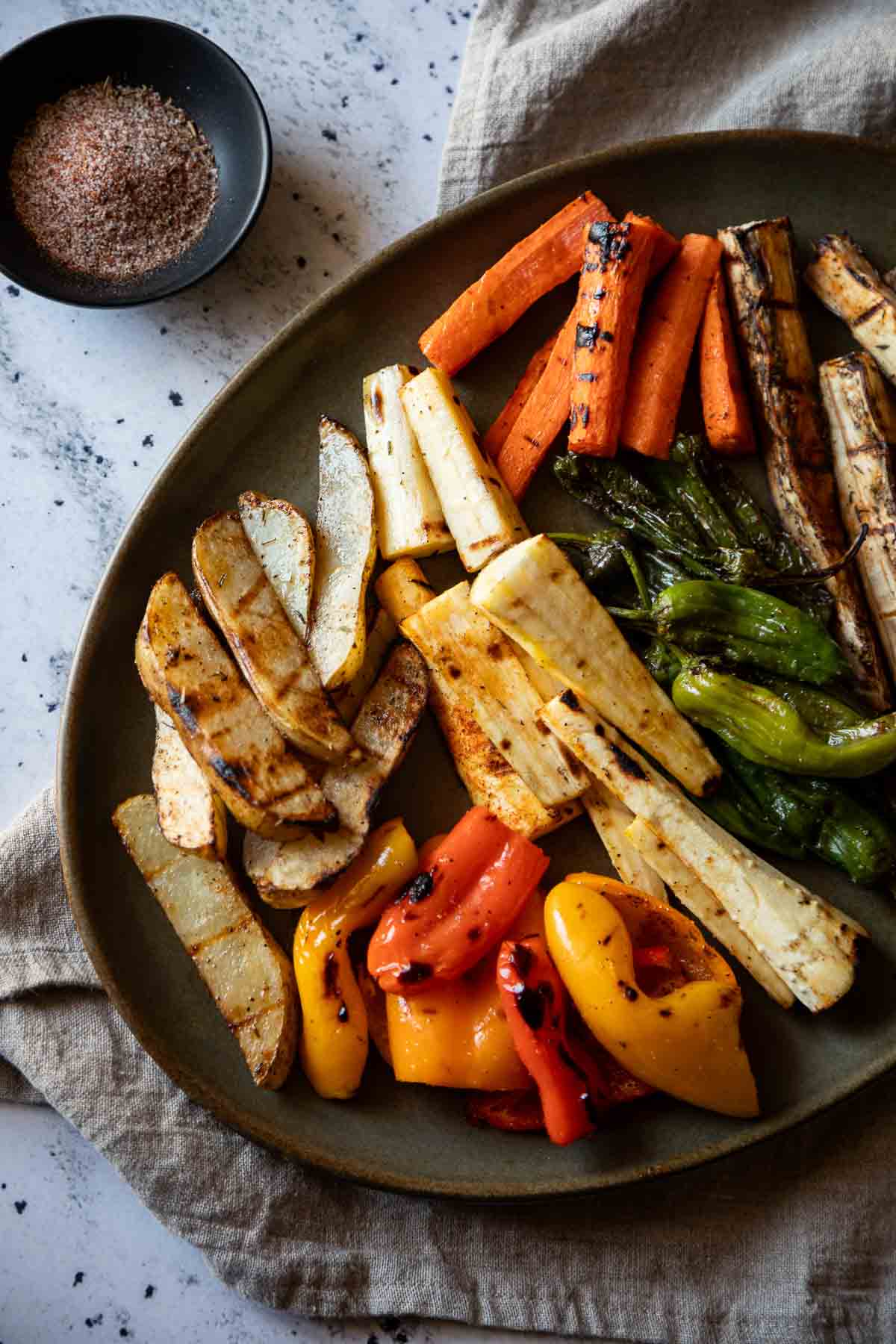 Make-Ahead Grilled Veggies (vegan hors d'oeuvres)
Love getting together with friends but hate how it's rarely a healthy experience? These make-ahead grilled veggies are easy, healthy, and a sure hit. Perfect all year round, these grilled veggies are a major upgrade to the traditional vegetable tray!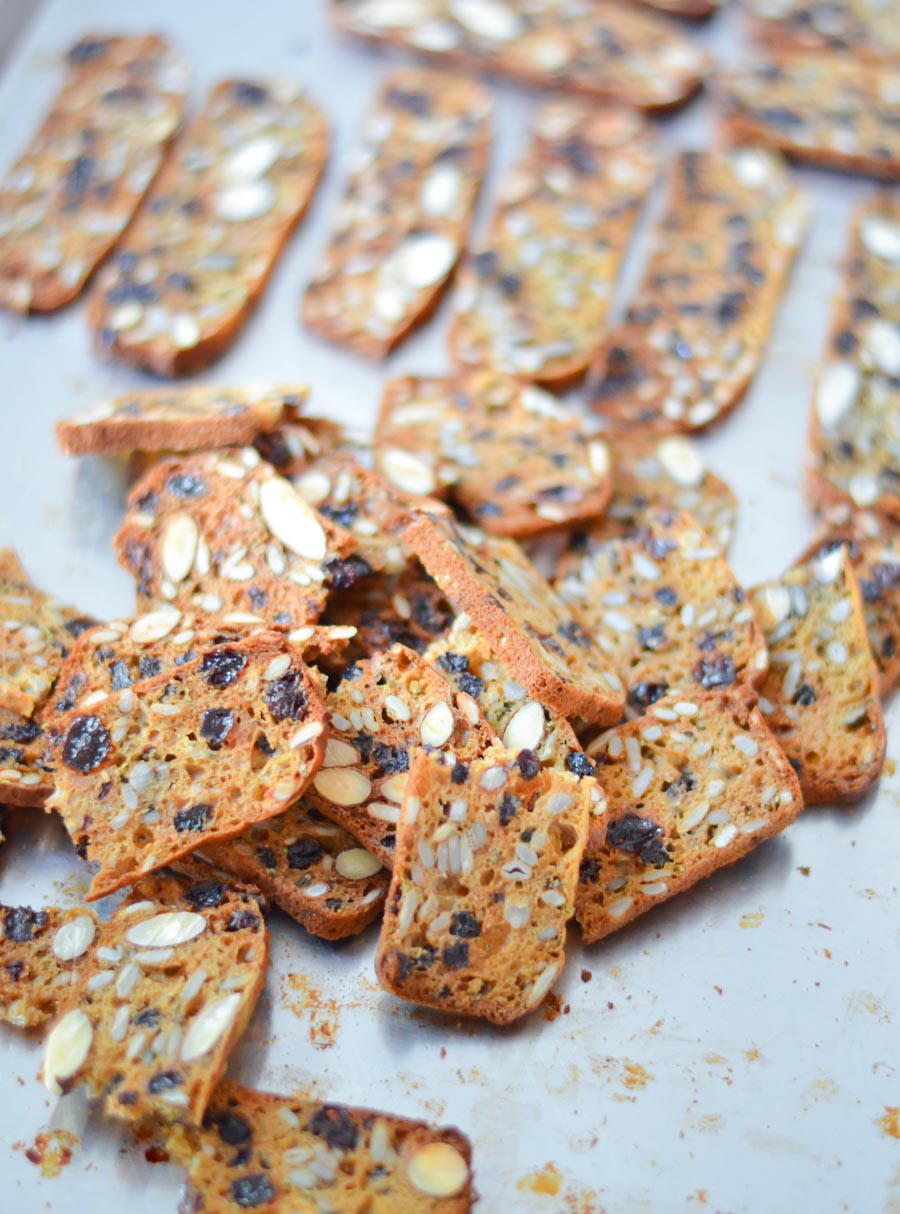 Trader Joe's Raisin Rosemary Crackers
If you've ever tried the Trader Joe's raisin and rosemary crackers, then these little guys need no introduction. The flavors are just as tasty as you can imagine and I just love that it's made in my kitchen where I'm in control of all the ingredients.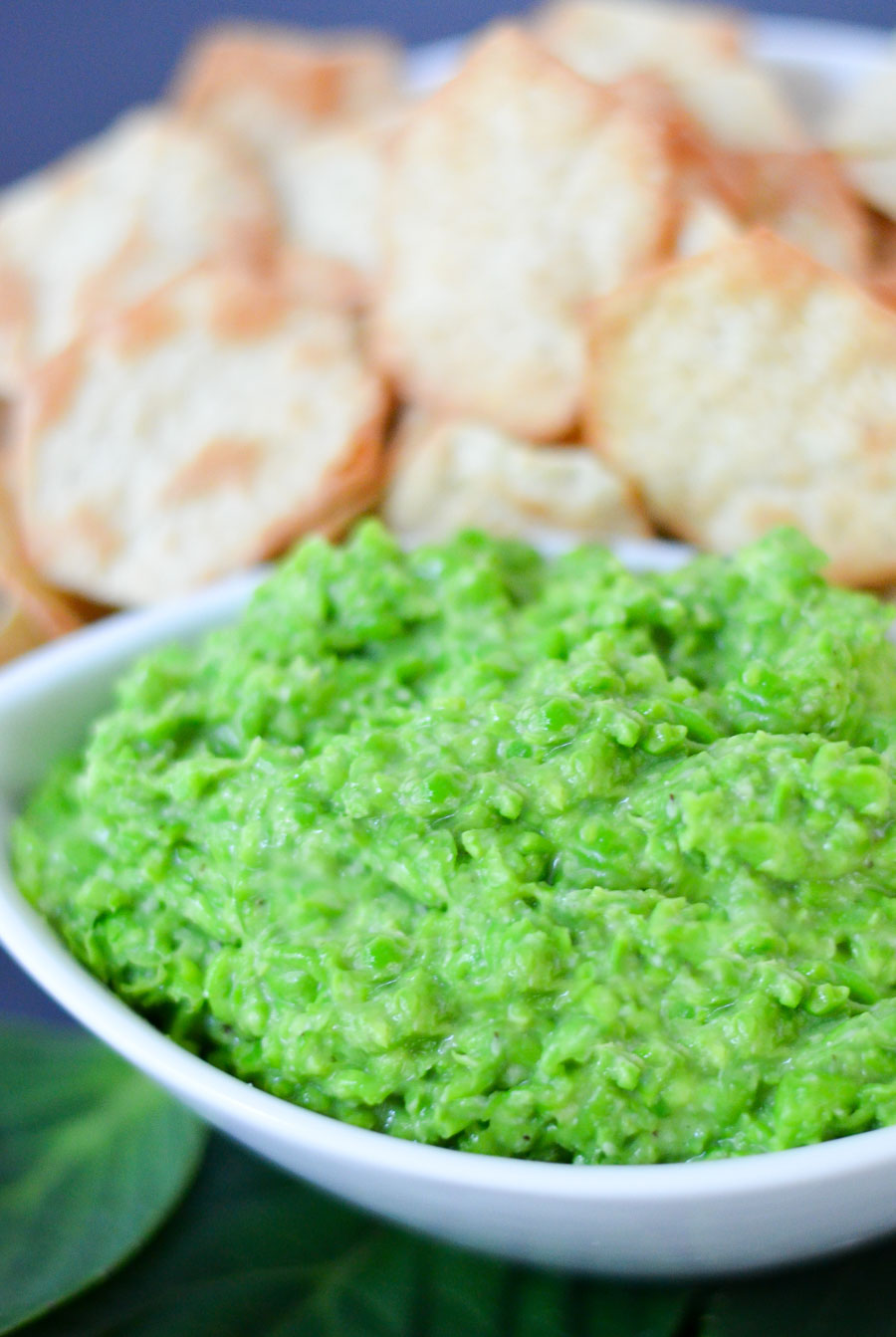 This pea pesto is the one recipe you get from me that will blow your mind. The flavors are so delicious, but the vibrancy of the dish is what I fall in love with every time! That bright green hue and delicious olive oil flavor make it a treat for every occasion!
I'm a cracker aficionado and always have them in my cupboards. Whenever I can, however, I love to make homemade crackers. They have such tasty flavors and you can add fresh herbs, salt, and even cheese in the case of this recipe! You'll be a cracker monster too in no time!
Make one of these recipes? I'd love to see how it turned out.
Tag me @lucismorsels on Instagram and use #LMrecipes, so I can see your creation! xo