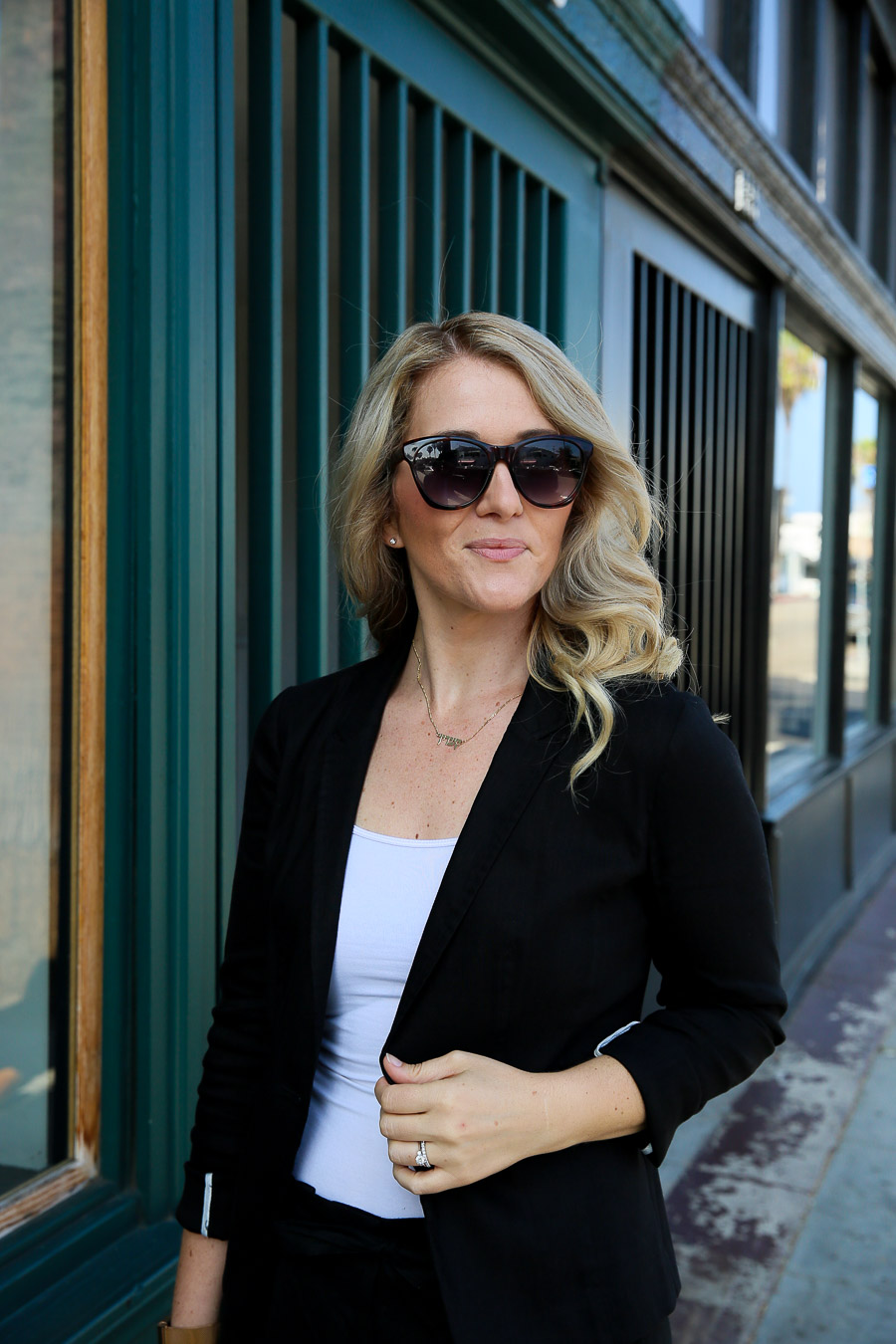 Since rediscovering these wide leg pants in my closet this summer (see another palazzo pants outfit idea), they've been my go to.
I wore that outfit to the theatre a few weeks ago and plan to wear them as long as I can as we (pretend) to shift seasons here in LA. Truth be told, I can probably wear them year round here.
I shared some ideas below for making them work in cooler climes, however! Anyway, this black wide leg pants outfit is so easy, but it looks so refined. I tucked in one of my basic white tanks and threw my black blazer over it all.
One of the great things about bringing home so many black pieces is that you can mix and match them so easily. It makes having a smaller wardrobe possible and easy!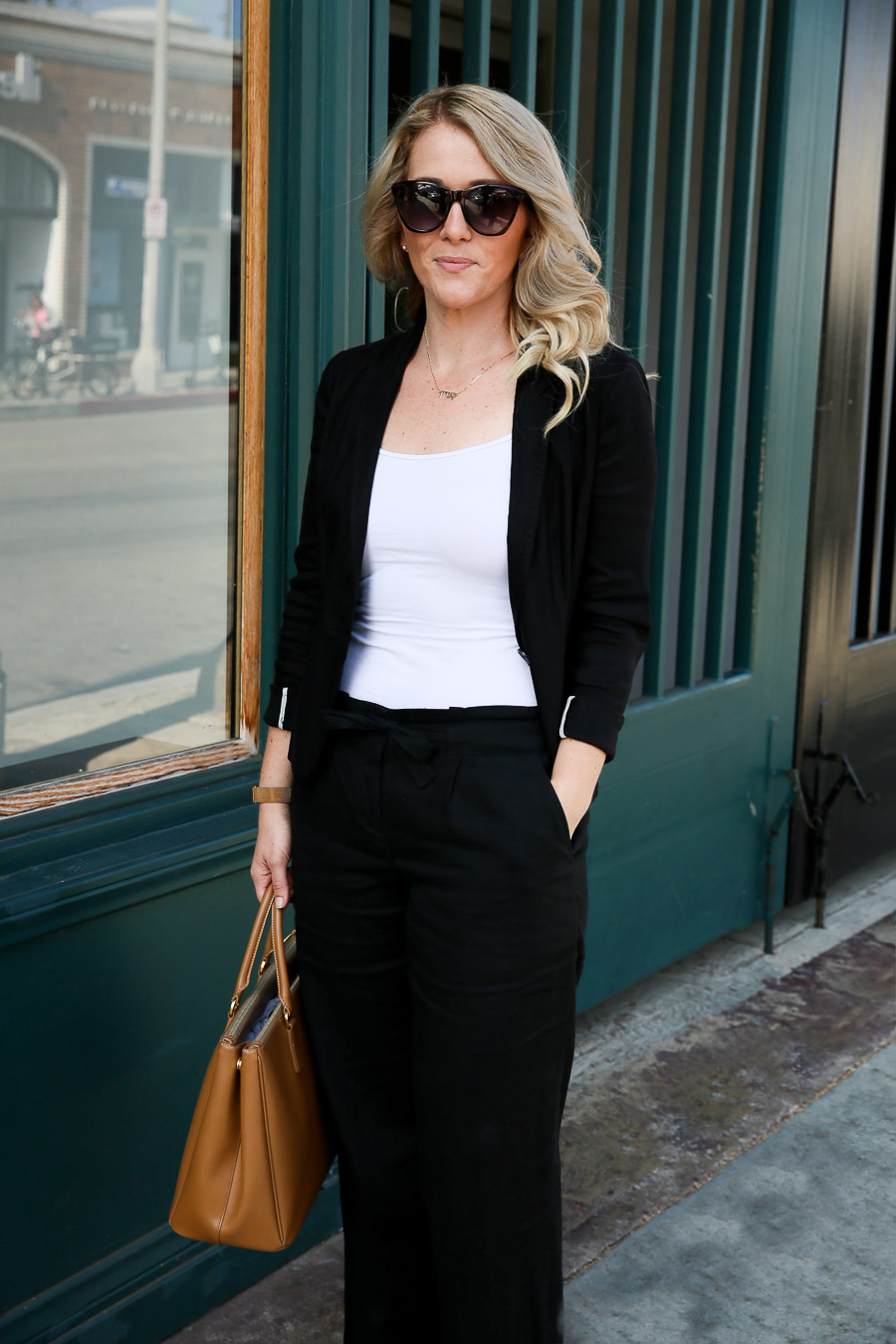 Halogen Blazer (similar) | BP Tank
BCBG Pants (similar) | Rebecca Minkoff Heels (similar)
Prada Tote | Givenchy Sunnies
Wide Leg Pants Outfit for Work
The trick to nailing the wide leg pants (or palazzo pants) trend is all about balance. Since they're looser, pair them with a tailored top (better if it's tucked in).
I also encourage you to wear them with some kind of heel (even one inch). Besides elongating your legs, this also keeps your pant hems off the ground and, therefore, saves you a cleaning and wrinkling headache!
Wide Leg Pants in Winter
If you don't live in LA, you might be thinking you're about done with wide leg pants until spring returns, but that doesn't have to be the case.
A great pair of tights (and thermal tights (just $19) for those really cold times) under your pants will do the trick. You can wear a boot or bootie with a bit of a heel and add a warm sock in there too.
See them under this dress made perfect for cold weather!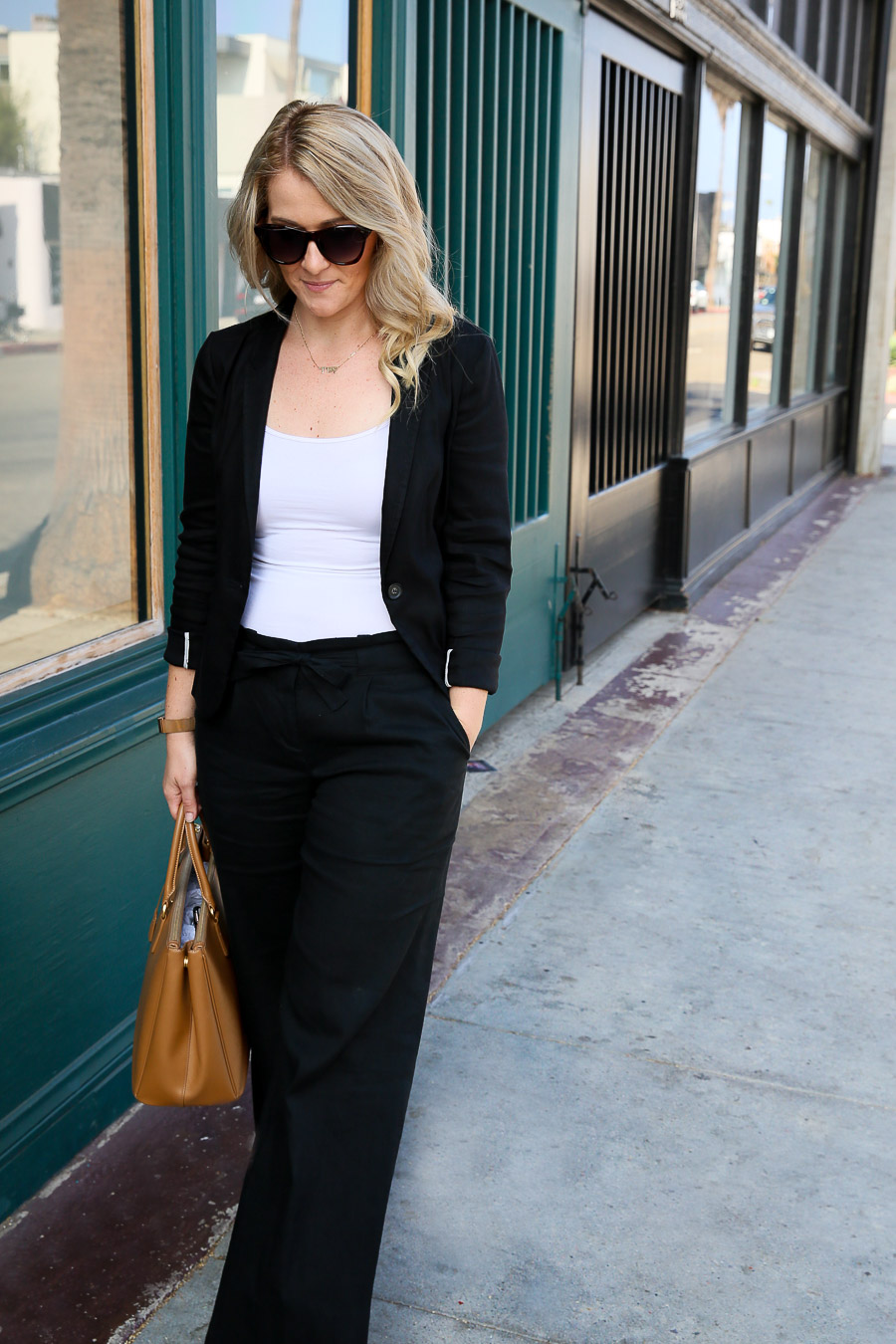 To balance out the top, layer a long sleeve top over your favorite layering tanks with a coat and scarf and you're good to go! They won't work well on rainy and snowy days, but enjoy the fun trend as much as you can until then!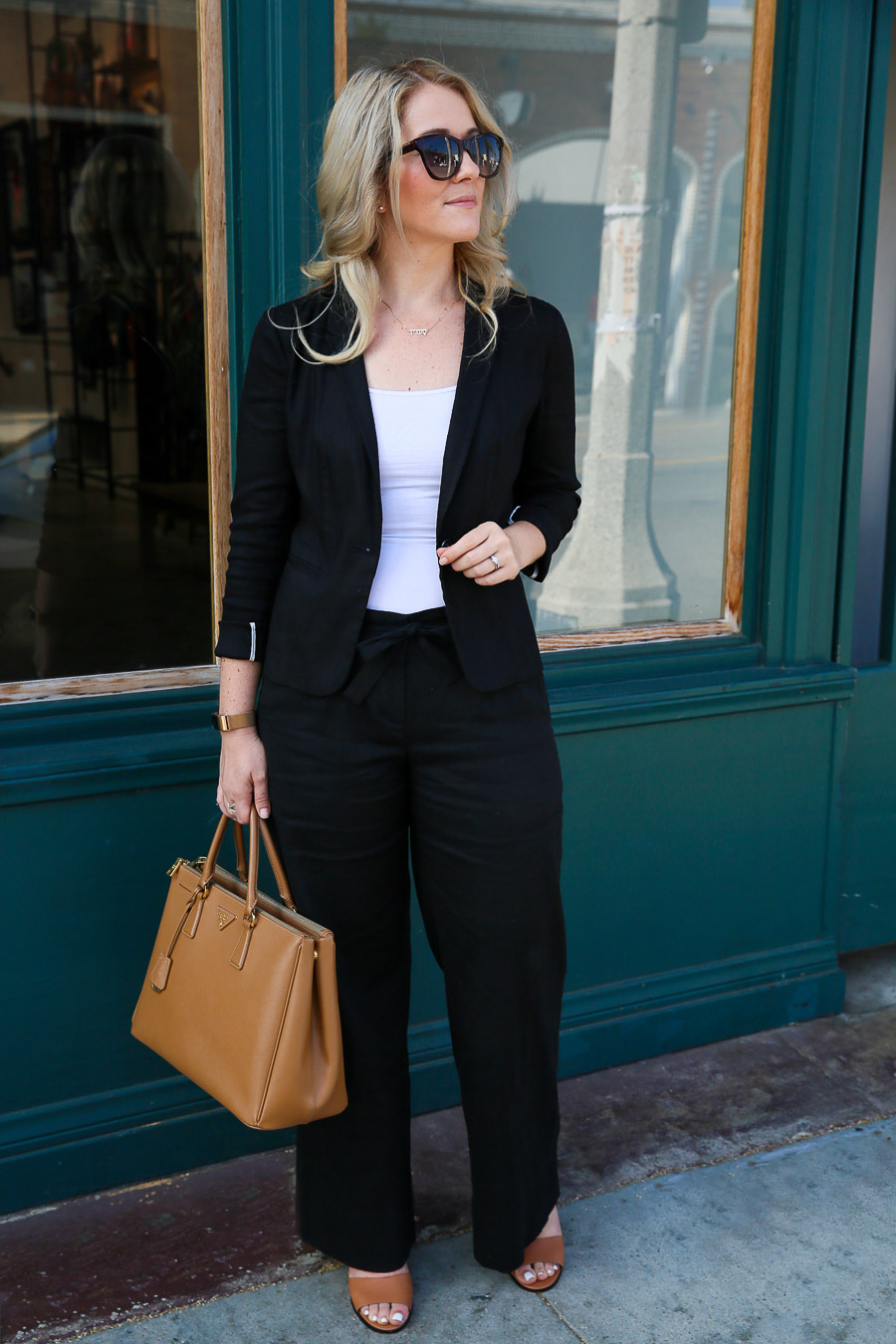 Get this Black Wide Leg Pants Outfit for work. . .