If you're looking to avoid single-use kitchen items, then after plastic wrap replacements, parchment paper replacements is actually a very easy step!
I never baked with parchment paper growing up. I'm not sure I even bought any until I started watching cooking shows in grad school and then reading other food blogs.
Then I couldn't imagine living without it because my all time favorite almond biscotti recipe used it.
Then I learned about silpat baking pats and have never looked back!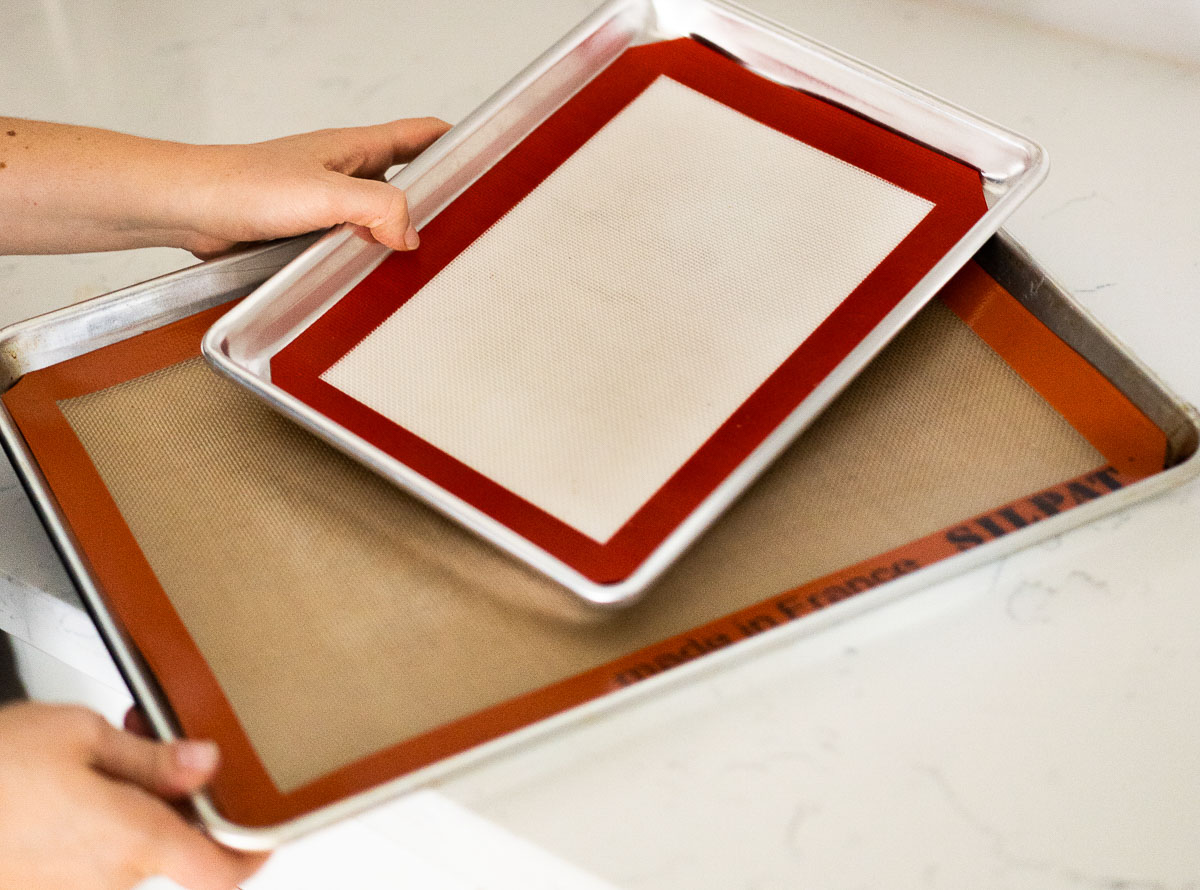 Parchment Paper Replacements
In essence parchment paper is an easy layer to prevent dreaded sticking. In place of using an oil or spray in many cases, parchment paper saves the day.
Can you recycle parchment paper?
If you're thinking that parchment paper is…paper and paper is recyclable. Why are we talking about this anyway?
Paper is absolutely recyclable, assuming it is clean and not soiled in anyway. Soiled parchment might, however, compostable! If you don't compost (backyard or via electric composter) or don't have access to green waste, then used parchment paper belongs in the trash.
Many parchment papers, however, have a coating on them that isn't recyclable or even compostable, so look at the packaging.
So here we are back to looking for a safe, effective ways to save your food and your pans!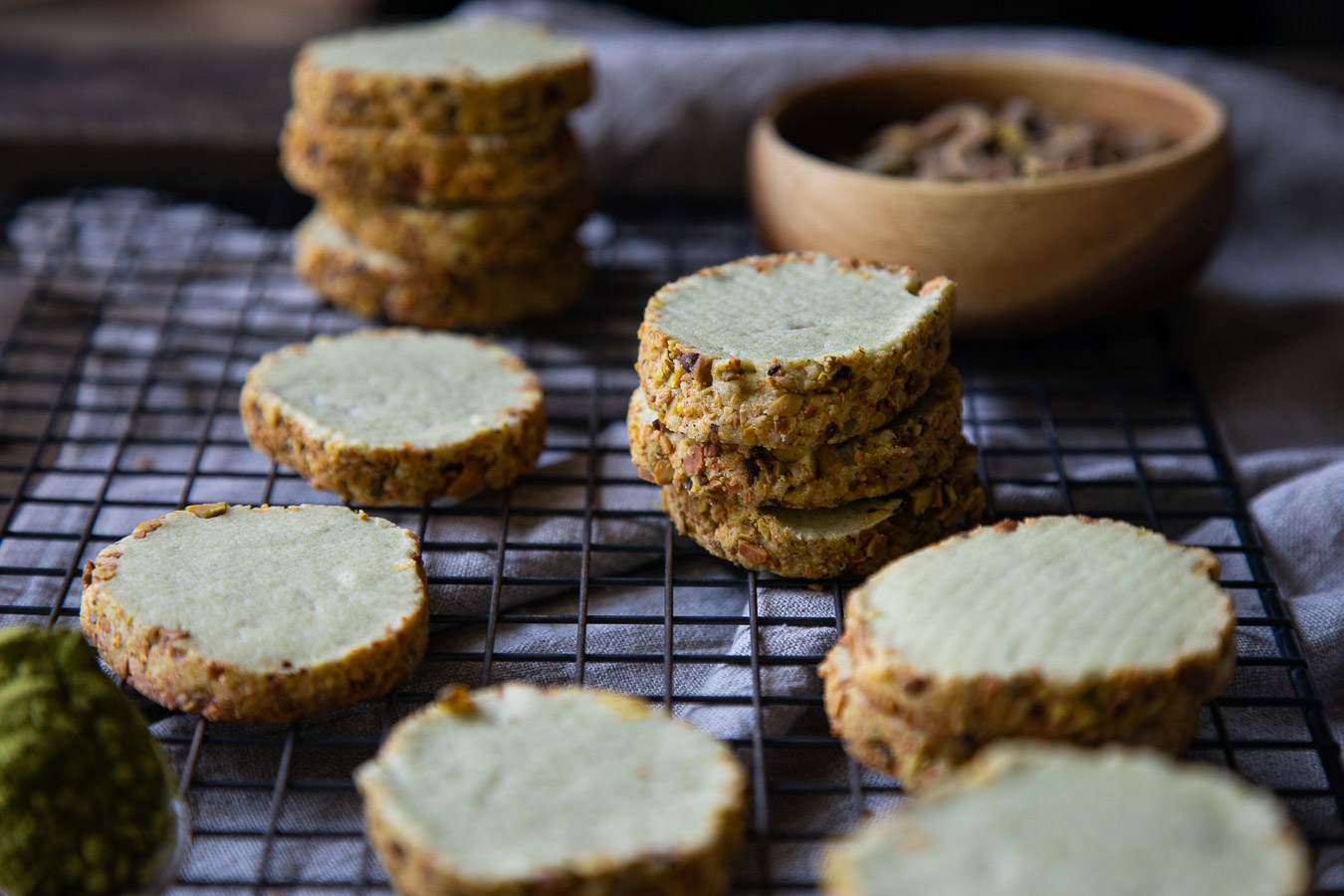 what can i use instead of parchment paper in the oven?
As I mentioned above, the main replacement for parchment paper are these silpat mats.
It's important to remember that ANY REUSABLE ITEM should be well cared for and USED IN PERPETUITY. That means, these baking goodies should be in your kitchen for decades (and possibly passed on to future generations).
Ok. Now with that business out of the way. Let's talk about all the fun sizes and silhouettes of silpat mats.
Besides your standard cookie sheet, half sheet, and quarter sheet sizes, they also offer muffin pans, 9″ round cake pan liner, mini loaf pans, and even mini hearts!
While most of those are really only for the very avid baker, having the cookie sheet and half or quarter sheet in your repertoire is a must.
I like the quarter sheet size for cooking in my toaster oven!
These silpat mats can be easily hand washed and are dishwasher-safe. The flat mats I store clean and rolled up with a rubber band!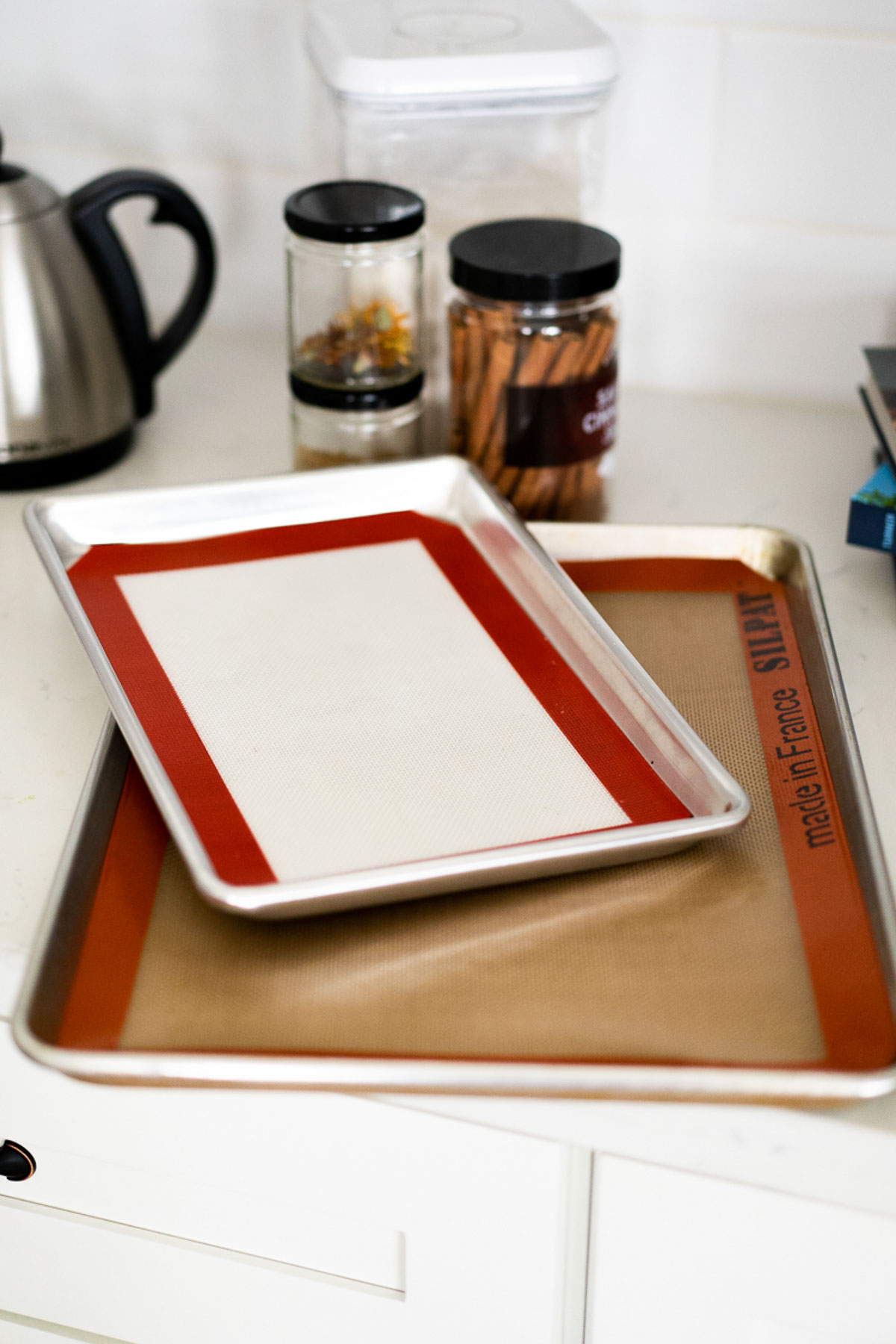 what to use instead of parchment paper when baking?
If you don't have just the right size of silpat or one doesn't exist for your need, there are a few "old school" ways to replacement parchment paper when baking.
Since parchment paper is popular for eliminating the need to grease your pans, you *can* grease your pans.
Using an oil sprayer releases very little grease onto the pan. A good greasing of vegetable oil or butter, however, doesn't usually leave much and it's oh so delicious.
For easy pan removal, another option is to flour or sugar your pans.
Spray or wipe your pans with your oil or butter of choice.
Next add 1-2 tablespoons of flour OR sugar to the pans and shake it around the edges to coat it. My favorite zucchini bread recipe calls for this and it's HEAVENLY!

Reusable Bread Wrapping
The other thing I've been know to use parchment paper for is to wrap sandwiches and even loaves of quick bread.
Now instead of the parchment paper or even plastic wrap, I've been using my various sizes of beeswax wrap!
Now you're on your way to a sustainable kitchen!
Parchment Paper Replacements
silpat baking sheets
paper bags
oils
Beeswrap