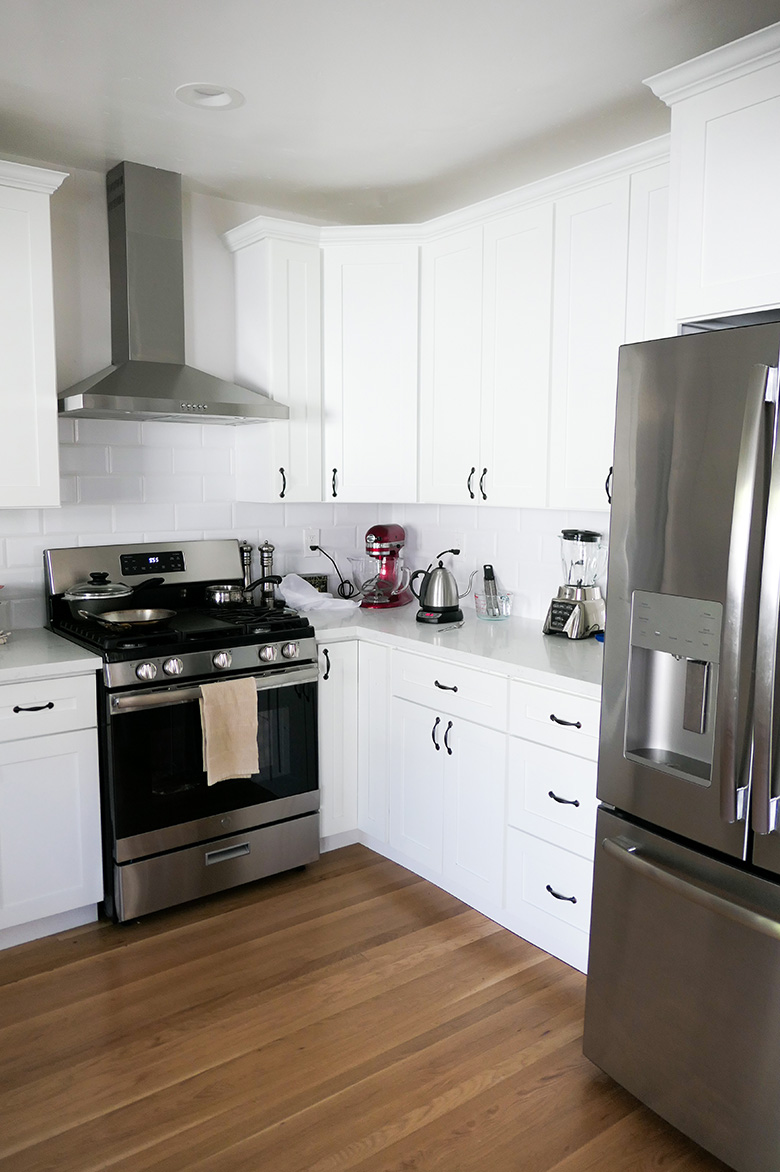 While I'm big on learning and sharing recycling basics for the usual things like glass, cardboard, and plastics, what about how to recycle household goods?
Regardless of how great we are at using a product for its whole life, there comes a time to replace things. But how do you recycle computers? fan? christmas lights? etc.?!
Here's an ongoing list for how and where to recycle household goods, including electronics recycling!
What do I mean by household goods? Just about anything that isn't an appliance! Below are some stores that accept your old phone, tech, beauty containers, medications, clothing, batteries…..and the list goes on.
I will be updating this post as I learn of more places as well!
Where to Recycle Household Goods
I think the most straightforward way to list all this information is by store. I've tried to highlight and organize the items accepted, however, so it's a bit easier to scan for what you need.
Electronic Recycling is first since I know that's a big struggle for us all!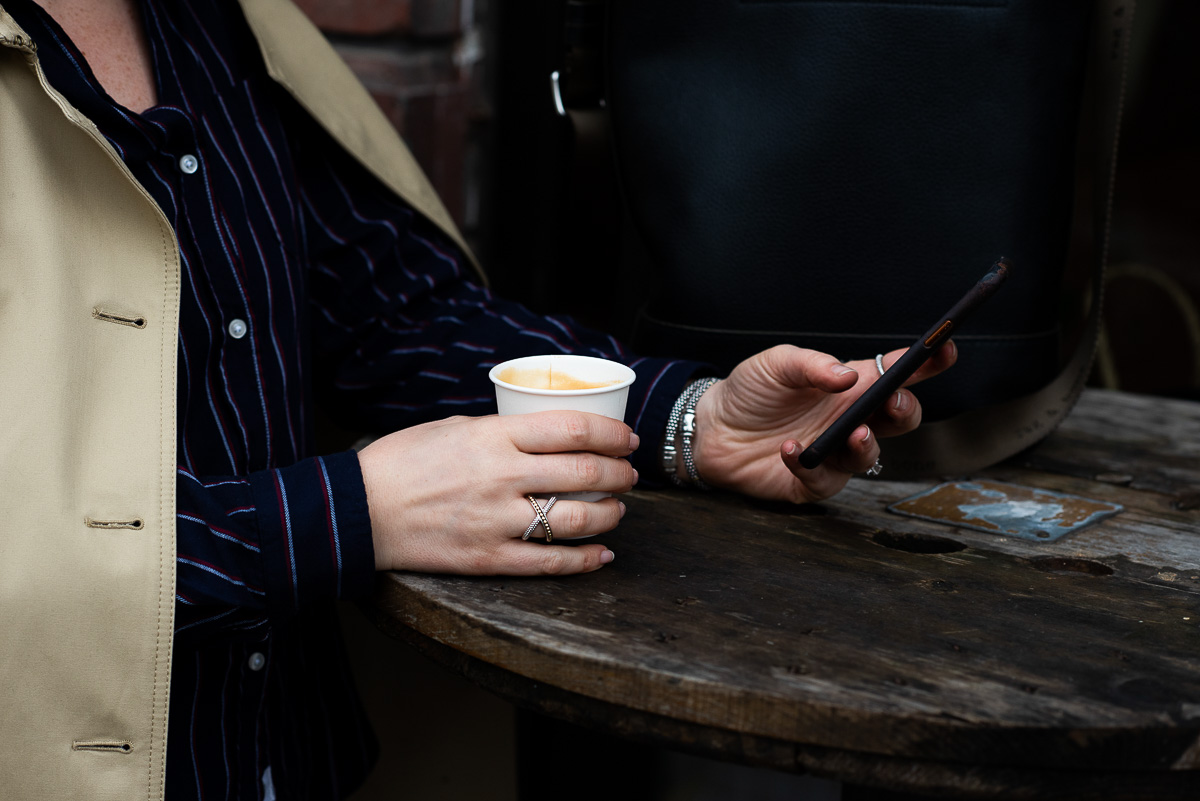 Electronic Recycling
What does Best Buy Recycle? (Electronic Recycling)
So. Best Buy is basically your best source electronic recycling! The list of the items they accept to recycle is EXTENSIVE. It's a bit mind-boggling. You can get the entire list of items recycled here.
First things first – no you do not have to have bought the item from Best Buy! Second, they limit you to 3 items per household to recycle per day, so don't show up with a truckload of items. Control yourself!
Alarm Clocks
Amps
Cables, Chargers, + Connectors
Cell Phones
Computers & Tablets
Ereaders
Fans
GPS
Hair Dryers & Straighteners
Headphones
Ink & Toner
Music & Satellite Radios
Robot & Stick Vacuums
Televisions & Video Players
Video Game Consoles
I've walked into Best Buy once to do the electronic recycling and it was literally as easy as you'd imagine. They even saw me walking in with one hand holding my toddler's hand and the other hand holding items – they quickly came over to help me in. Within minutes, we were back outside with no more electronics!
Where to Recycle VHS & Floppy Disks?
Another great option for tricky electronic items is a mail-in service. Green Citizen in Northern California also offers mail-in programs for so many products, including the ever elusive VHS tapes, CDs, and floppy disks – all for $1 per pound. Check out their website to see their complete list of mail in recycling options!
How do I recycle clothing?
I dedicated an entire post to how to recycle old clothes. There are options for clothes in just about any condition.
If you have undergarments, please check out all these options for recycling/donating undergarments!
What does Home Depot Recycle?
Home Depot has a short list of accepted items, but they're items that aren't easily recycled elsewhere! You can read more about Home Depot sustainability here.
Unbroken CFL (light bulbs)
Rechargeable Batteries (not single-use batteries)
Cardboard
Plastic Flower & Plant Pots (take to Garden Associates)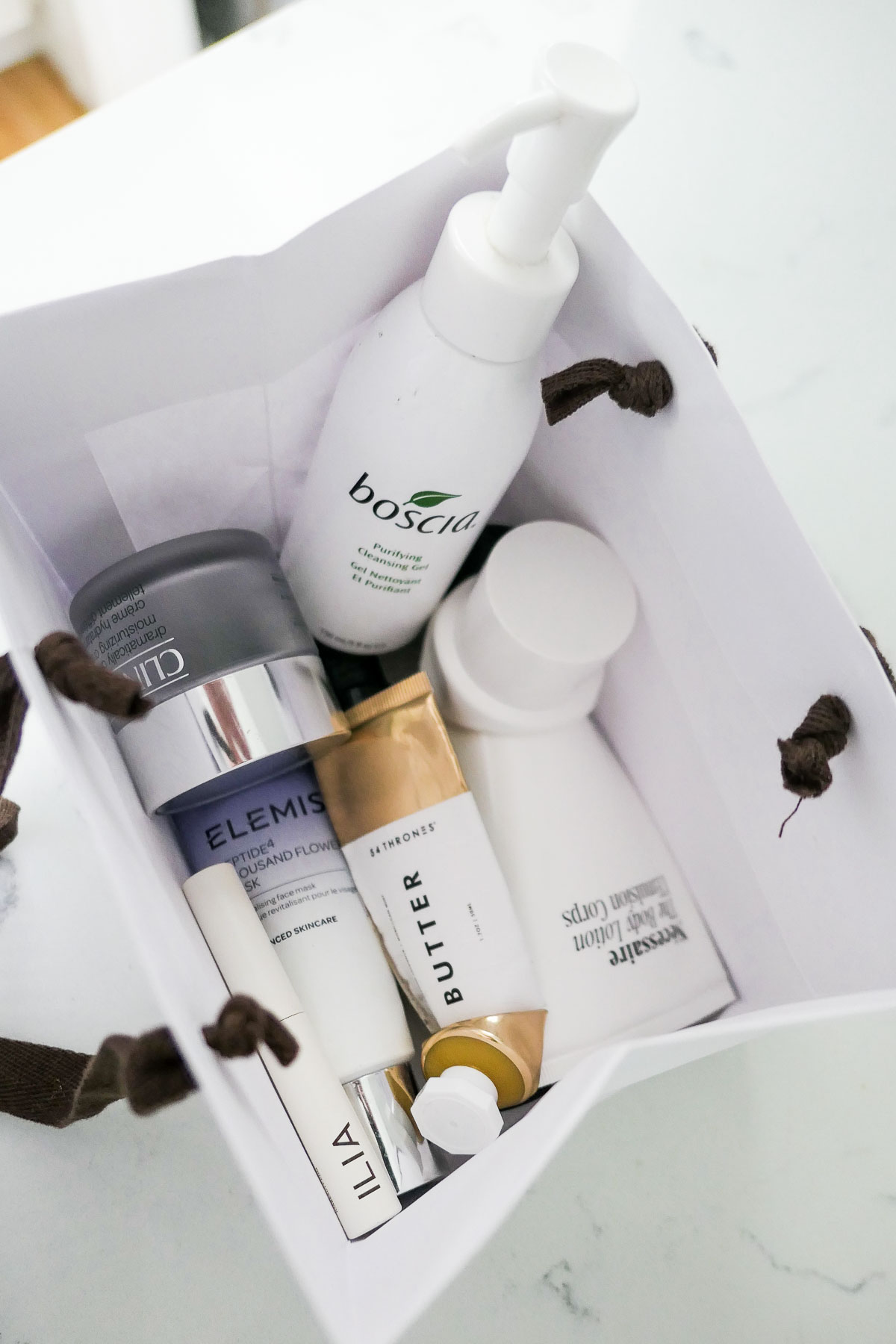 What does Nordstrom Recycle?
Last year Nordstrom launched a program called BEAUTYCYCLE. They collect empty beauty containers in their stores. I have a small bag where I'm collecting our empty containers – everything from makeup containers and body lotions to skincare tubes and serum bottles, etc.
At the moment, they're the primary place for where to recycle makeup containers.
It's always best to reuse containers when you can, but those items that are difficult to refill are best taken to Nordstrom!
What does SPCA accept?
Have any old blankets, towels (down to washclothes), sheets, or unused newspaper? Contact your local SPCA and see if they're accepting. It's a great place to donate those very loved household linens that can't be passed on to humans anymore!
Check out how to store towels & blankets in small homes!
What does Target Recycle?
Most of us probably spend a decent amount of time at Target. All their stores offer some easily accessed recycling bins. I often see the bins located at the front of the store, but one friend mentioned that she asked about hers and it was located near the checkout stands.
Bottle & Can Recycling (aluminum, glass and plastic beverage containers)
Plastic Film (plastic bags/bubble wrap) - learn about plastic bag recycling and Store Drop Off
Small Device Electronics Recycling ( MP3 players, GPS devices, & ink cartridges). 
While you're there be sure to look for the clean beauty brands Target sells!
What does Verizon Recycle?
Verizon offers a trade-in program for smartphones, tablets, and wearable tech. Visit their trade-in page and type in what you're hoping to recycle.
If possible, they'll offer you a trade-in value. Otherwise, they'll accept it for recycling. You can either take it along with all chargers and accessories (in a plastic bag) to a Verizon store to drop it off OR you can request a prepaid mailing label.
How Do You Dispose of Medications?
Getting rid of medications is a tricky one. You don't want to just throw it away in the trash or flush it down the toilet or drain.
It's unsafe to add them to trash as other humans and animals can get it into them. You can learn more about the negatives of that here.
Flushing or washing medications is bad because it goes into the water supply for animals, plants, and you!
It's fairly easy to get rid of them properly, however, and the FDA is working to make this an easier process.
You can search for local places that offer bins for medication disposal here. I found one at a local grocery store pharmacy and it was so easy to just take and drop off!
How to Recycle Christmas Lights?
This is surprisingly one of the most difficult items to find an option for, including local hazardous waste disposal. The only option that I've found that's legit is Green Citizen's Mail-In Recycling program.
For practically no charge, you can send the strands in and know they're in good hands!
Small Home Living Tips
Want some organization tips for small home living? Check out these posts of kitchen appliance organization, how to store reusable bags, seasonal clothing storage, and small home office ideas, including mail and paperwork organization!
You'll also want to read how we're making our home more sustainable; how to decide what to donate in every room of your house; and how to declutter your mailbox!
Keep an eye on this constantly updated list of sustainable product reviews for every aspect of life!
__________________
This "where to recycle household goods + electronics recycling" post was originally sponsored by Clover Sonoma in April 2021. It has since been updated.
Clover Sonoma is seeking to make the world a better place – through their company practices and through educating us all about living more sustainably! We came up with the idea of creating this single resource about recycling home goods together. I hope it's as valuable for you as it is for me.
Clover Sonoma is conscious and careful about what goes into their products (and what doesn't). And they've been that way for three generations.
They're a B-corp dairy and are currently rolling out a plant-based liner for their milk cartons, reducing their carbon footprint from farms to consumers to waste.
The 30 family farms in Northern California with which they work follow rigorous quality and animal humane standards that go above and beyond US and California requirements. They were the first US dairy to be certified American Humane and are leading the industry in sustainability.