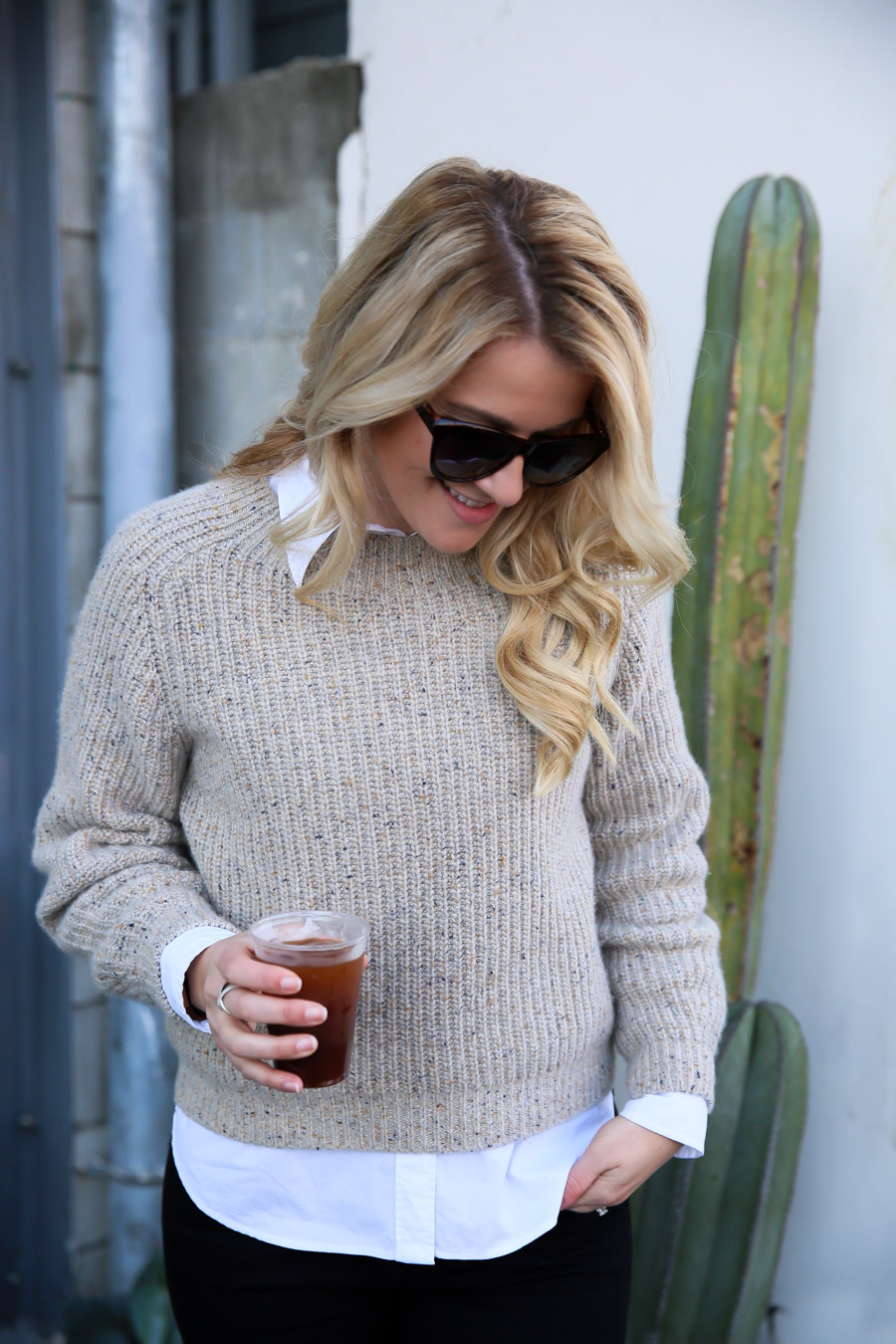 It's still warm in the afternoons here in Sacramento, but I'm gearing up for cool weather and my beloved layering! I know we're all into that perfect sweater, so here are some gorgeous sustainable sweaters for fall and winter with some styling ideas thrown in.
I admittedly own too many sweaters. In my quest to keep my closet size under control, I try to practice the one-in-one-out method to at least keep the number of items I own consistent.
Every year, I do my seasonal wardrobe storage dance and marvel at how many sweaters I have. But as I look at them, I don't want to part with a single one.
I always worry I won't wear them all during the cold season, but I always do, since the right layering tanks and tees and a good sweater keep me alive and stylish from now til April!
Sustainable Sweaters
As with all my fashion roundups and outfit sharing, my first goal when shopping is find an item that I will love and wear A LOT. I'm beyond the days of buying something because it's cute or a great deal.
Only items that are exactly my style come home with me! After I've narrowed down the kind of piece I'm looking for, I try to find at least one aspect of a brand or garment that seeks to be more sustainable.
Companies are doing a lot of different things to make a difference, so I don't have a strict set of rules of a company's stewardship or materials, but I do want something!
If you're unsure about sustainable fashion terminology, I'm right there with you. As I learn more, I'm trying to write posts.
What is a B Corp Brand and why you should be supporting them is a good place to start. B Corps quickly and easily signify a brand that's been audited to do better somehow.
Understanding what the term carbon neutral means is also handy!
Sweater Outfit Inspiration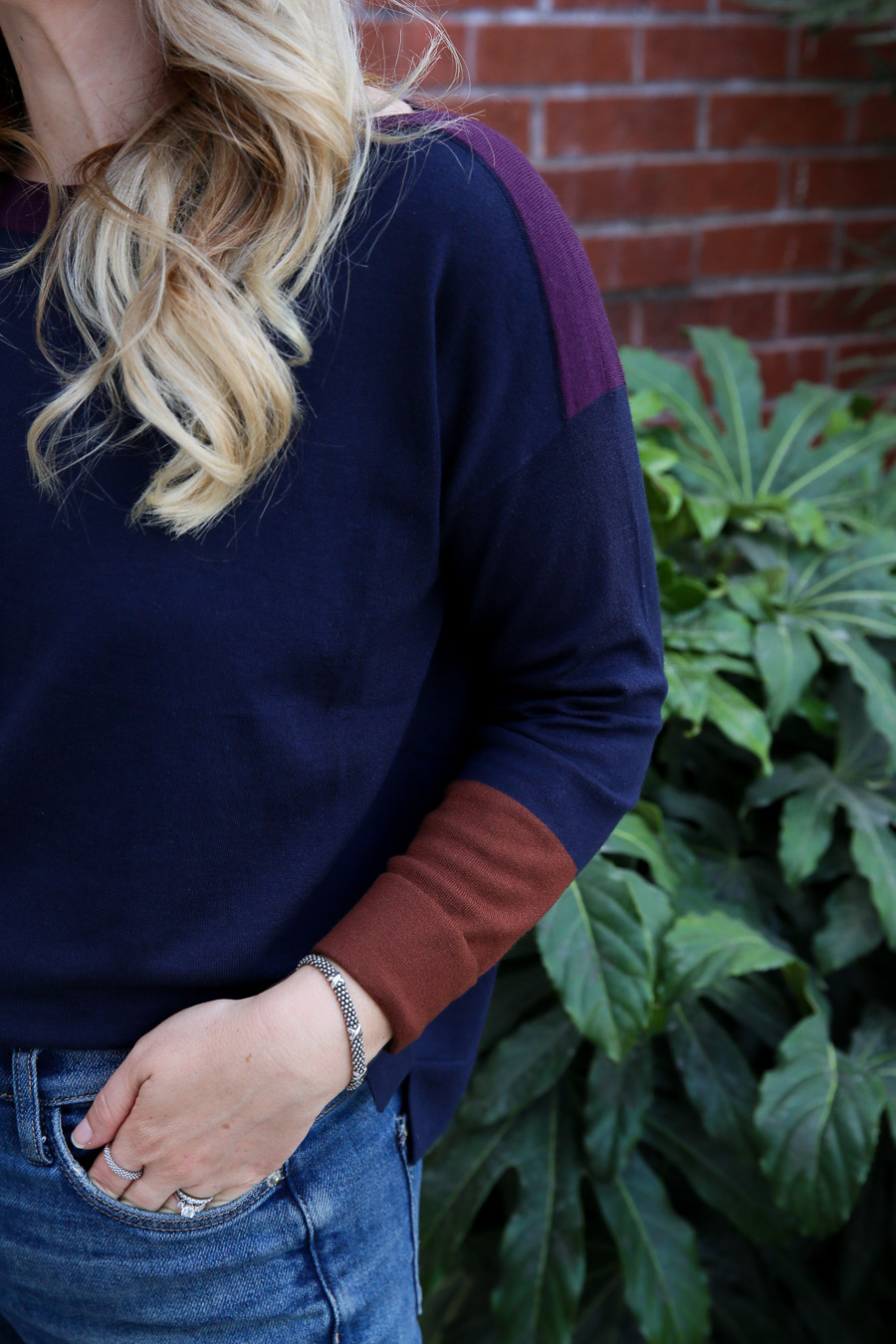 When selecting sweaters for your wardrobe, try to get a variety of styles and colors, but only those that you'll regularly wear!
If you're really just building out your sweater collection, I'd encourage you to start with one dark and one light option. The former could be black, navy blue, or olive green. The latter could be a tan or beige.
You can try one with a higher neck or chunkier knit. From there you can see what you wear more and like.
When it comes to turtleneck sweaters and layering, I prefer looser necks and a looser cut in general.
The above sweater is a men's sweater, but I have it in an oatmeal color and love it. My mom bought me a dark brown Pendleton wool sweater for Christmas last year and I love it so much, when I saw this oatmeal color in store, i wanted it.
Because it a men's cut, I sized down a bit and knew it would be a bit loose. I wear a small and it's just the right vibe for fall/winter – and perfect for layering!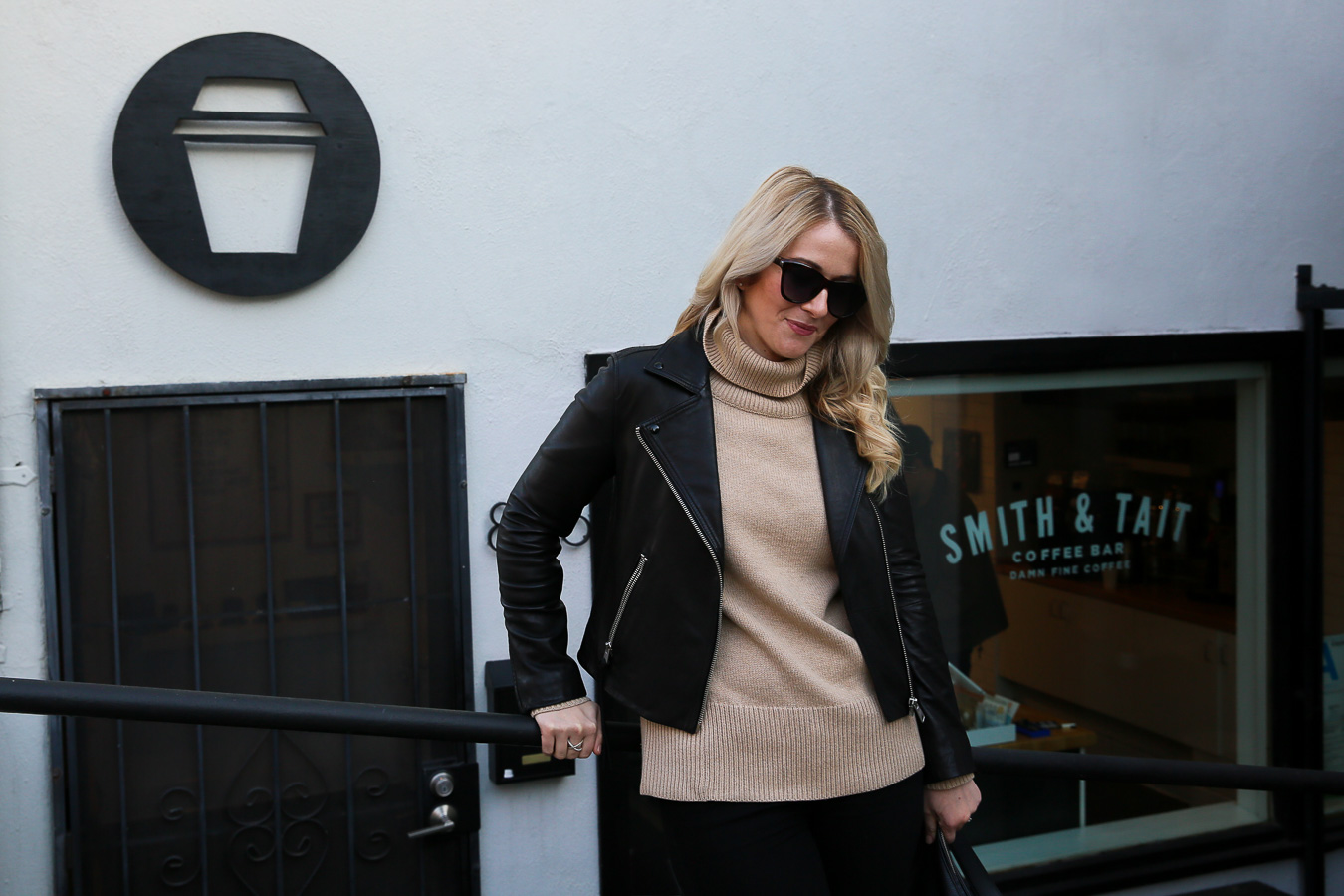 Proper Sweater Care
Sweaters are a lovely thing, but you need to take care of them when the time comes.
First, I don't wash them after every wear as the washing process can break down fibers.
Second, use a gentler cycle and a plant-based laundry soap. And DON'T put them in the dryer. Lay them flat to dry – I like to fold a bath towel in half and let the sweater lay flat on there to dry.
Finally, if you get pills in your sweater, use a sweater stone. The pumice stone gently pulls away balls of material without harming your sweater!