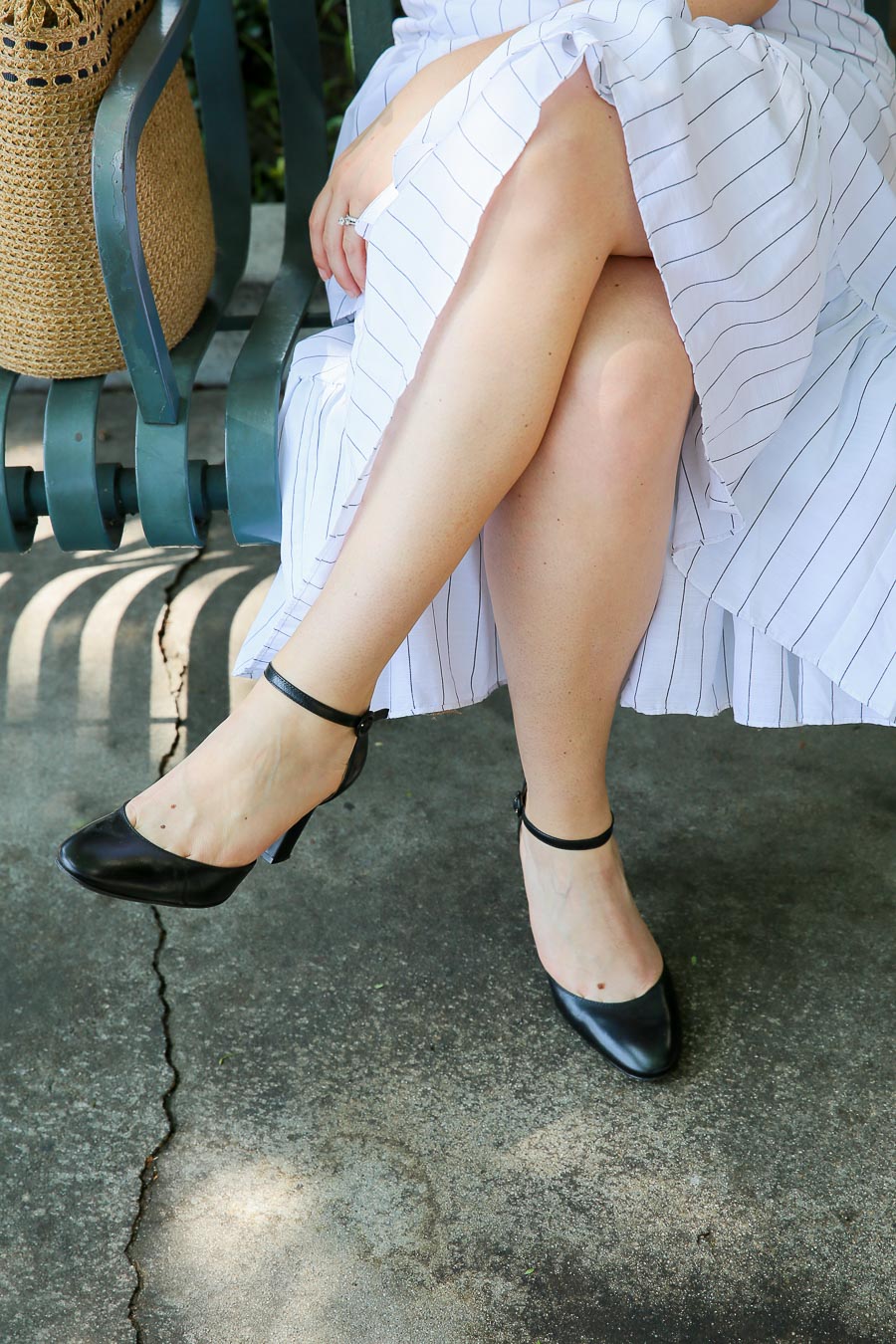 Full disclosure. In my transition to sustainable living and slower fashion, sustainable shoes were the last thing on my radar, but now I'm opening my eyes up and starting to try a few pairs from brands doing good things
I LOOOVE Shoes. I always have, but in my ripe old age of my mid-30s ;), I have some opinions about shoes. I want them comfortable, stylish, and unbelievably long-lasting.
And now that I'm learning more about sustainable living, I'm realizing that shoes are kind of the worst. What do I mean by the worst?
Well without getting us too depressed…they're often made in factories with little to no oversight or concern with employee welfare. They're usually made of plastic or petroleum-based products or leather that hasn't been rated for it's sustainability.
And they're often not recyclable by any stretch of the imagination, not worn for very long because they fall apart, and all too often end up in landfills taking 20-40-1000 years to decompose depending on the materials used.
So while I love shoes, these facts make me not love them so much!
Thankfully there are a lot of companies making shoes that each aim to fix at least one of these woes – many are working to perfect each of them!
So let's talk sustainable shoes that are stylish and will just make you look and feel oh so good!
Sustainable Shoes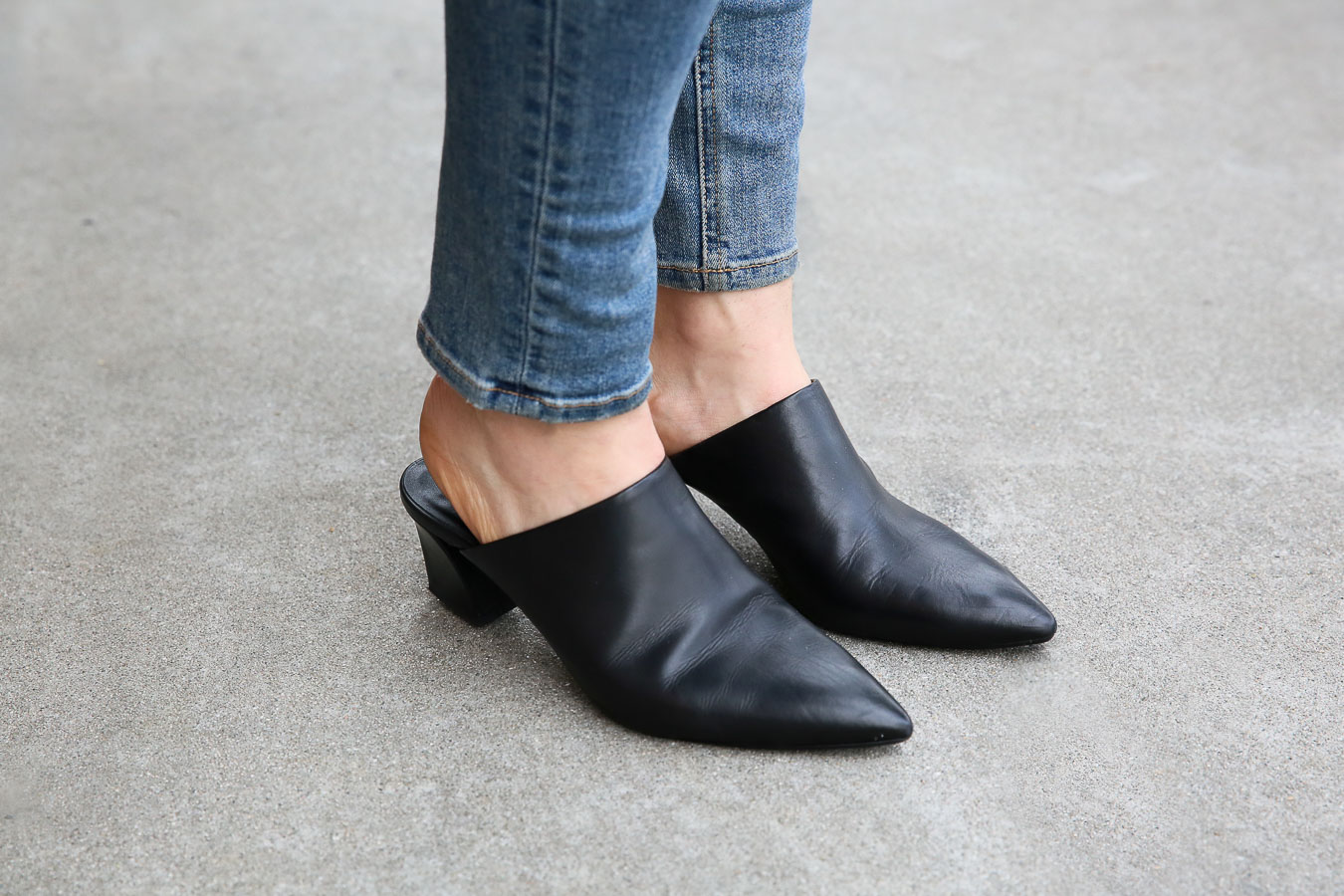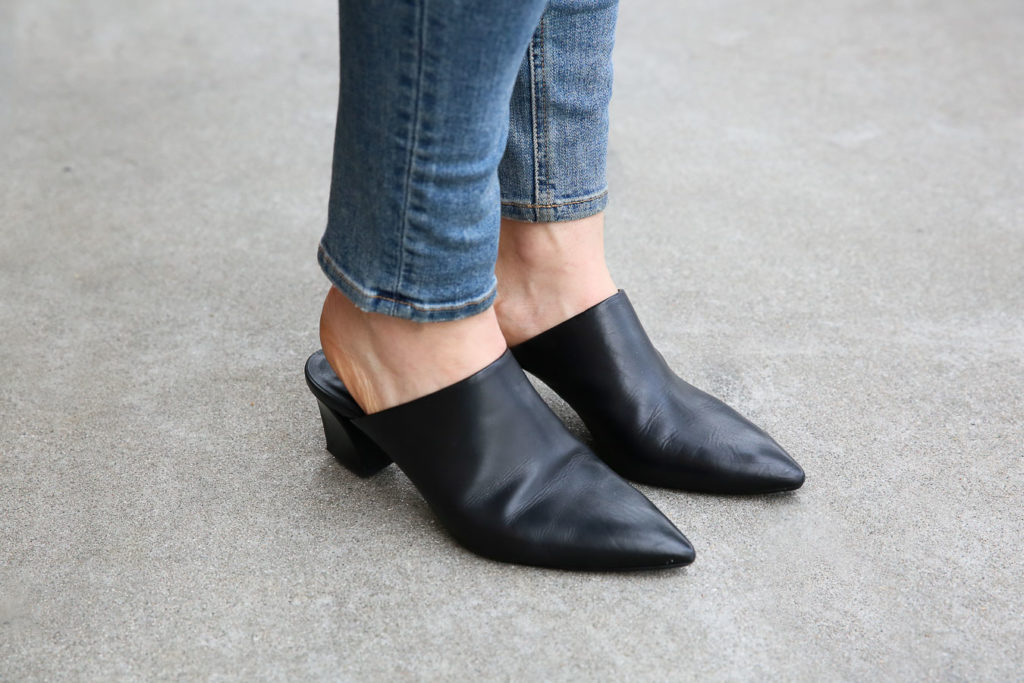 What does sustainable shoes mean?
Sustainable (like "natural" and "eco") isn't a defined term, so this is a loose interpretation. And it isn't easy to have a straight answer.
The best example is that some people want vegan materials because livestock contributes to global warming whereas others try to avoid plastic of all kinds (often a part of most vegan material alternatives) and opt for sustainably grown and tanned leather.
You gotta do you in this case. In the case of sustainable shoes, however, there are lots of indicators that lead toward a more sustainable step. Finding a shoe company that does at least one of these things is good; more is better!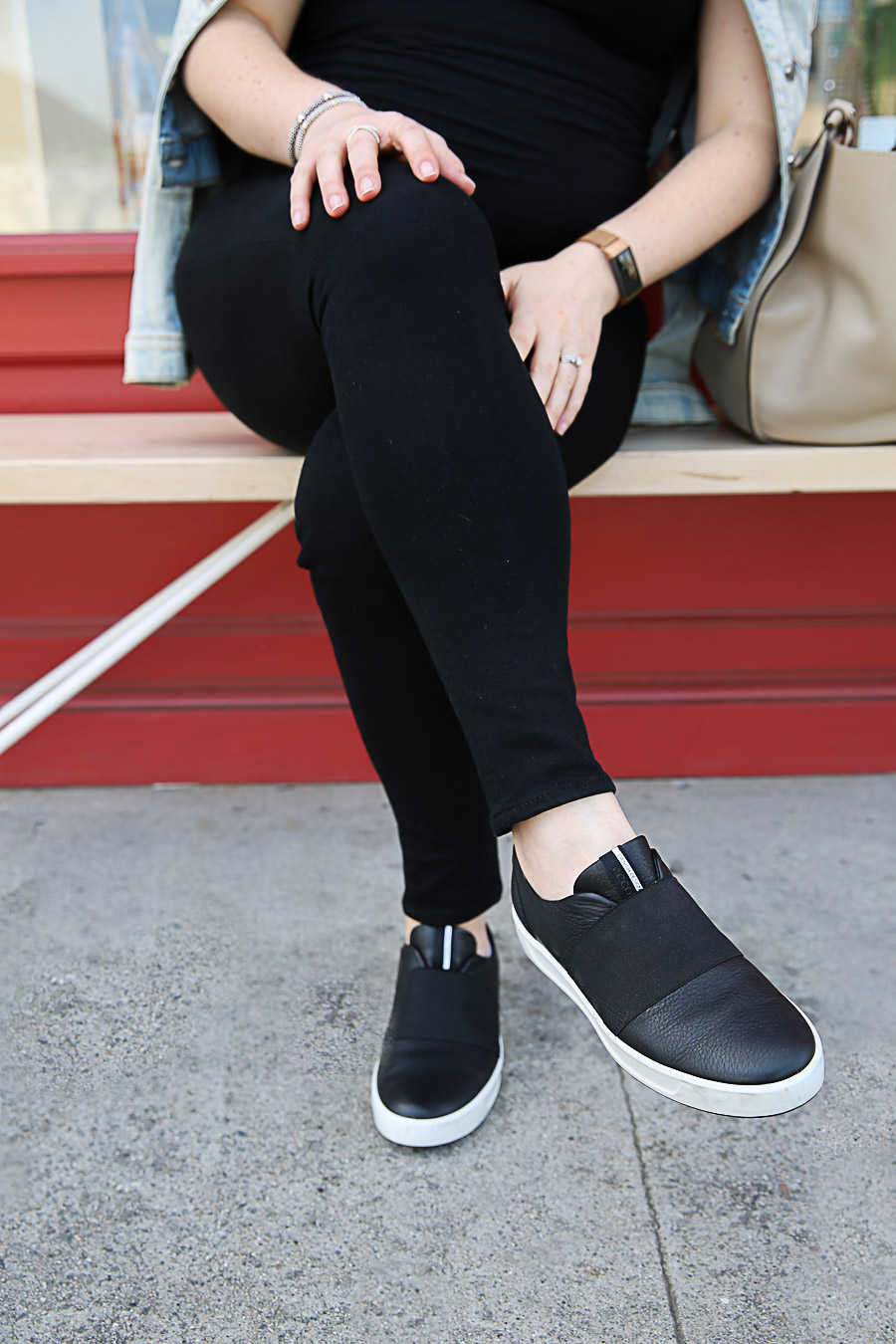 I've only started learning more about the world of Fair Trade. In essence fair trade refers to a decent set of standards for employees (hours, treatment, health, opportunities, etc.) in workplaces all around the world. It's so easy in the US to be unaware of the work conditions our purchases support around the world. So fairly traded is a fabulous place to start.
Responsibly sourced materials are huge. Recycled materials (like those seen in Veja sneakers) are always a plus as are responsibly-sourced natural rubber (that doesn't lead to deforestation and human rights violations) and sustainable leather (check out groups like the Leather Working Group (LWG) to learn more).
And there are things like buildings using energy from sun or wind power; reducing/recycling the massive amount of water needed to produce shoes; the preservation of local crafts and artisans; and the ability to recycle a shoe.
Ok. So let's get to some stylishly sustainable shoe brands and options! All companies listed offer mens and womens styles except where noted. I've noted kid shoes options as well, but I do have a list of sustainable kids shoes here!
Sustainable Sneakers
Sneakers are actually one of the most difficult to make sustainable because of the materials that go into making rubber soles, foam cushioning, and the glues to support all of that constant movement.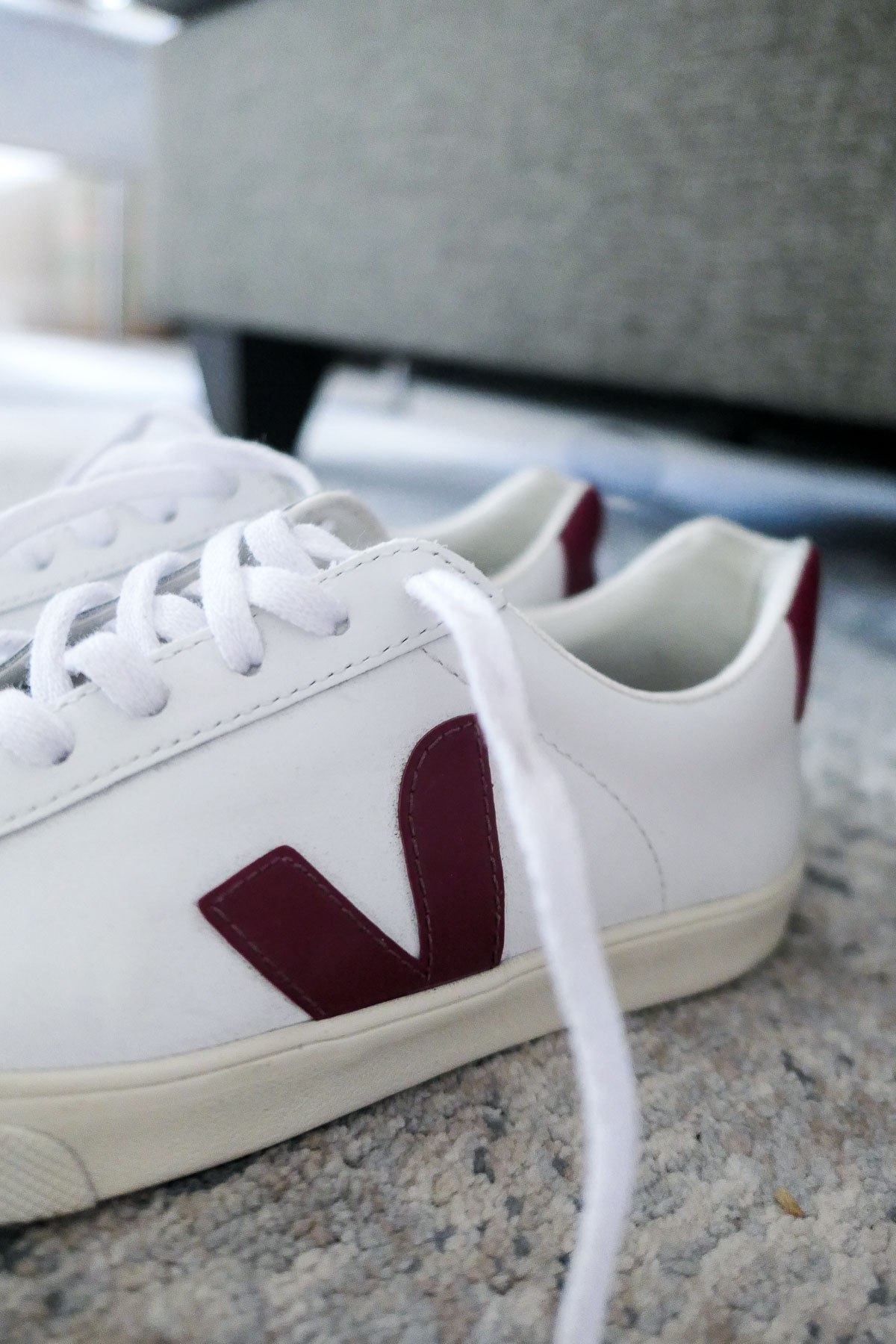 Sustainable Sneakers
For more street style sneakers, Veja is a great option. Each shoes comes with an explanation of where, who, and what are involved in that particular shoe! Read more about Veja. (children's options too)
Also check out Thousand Fell – the first closed loop, recyclable tennis shoe! Foot bed includes recycled yoga mat and they have a recycling program so you never have to worry about what to do with your shoes when you're loved them to bits.
allbirds has taken the sneaker world by storm (not just our sustainably-focused world either). They're a certified B-Corp, carbon neutral company working with natural and recycled materials!
They also offer a ReRun program where they take back shoes to fix up and resell!
Cariuma has also made some stylish traction across the board. They have a range of street shoes for every style with lots of fun colors! They offer carbon-neutral shipping and participate in a reforestation program.
And for an option with more durability for working out and being outdoors, check out Giesswein! Using primarily merino wool for their linings, Giesswein wastes 0% of their wool, recycles 90% of their production water, and claims 0% waste during their production process!
More B Corp Sneaker Brands to Check out:
orba (biodegradable sneakers)
baabuk (merino wool sneakers)
enda (supports Kenya communities, climate neutral)
etiko (certified Fair Trade)
Vivo Barefoot (love their kids styles too)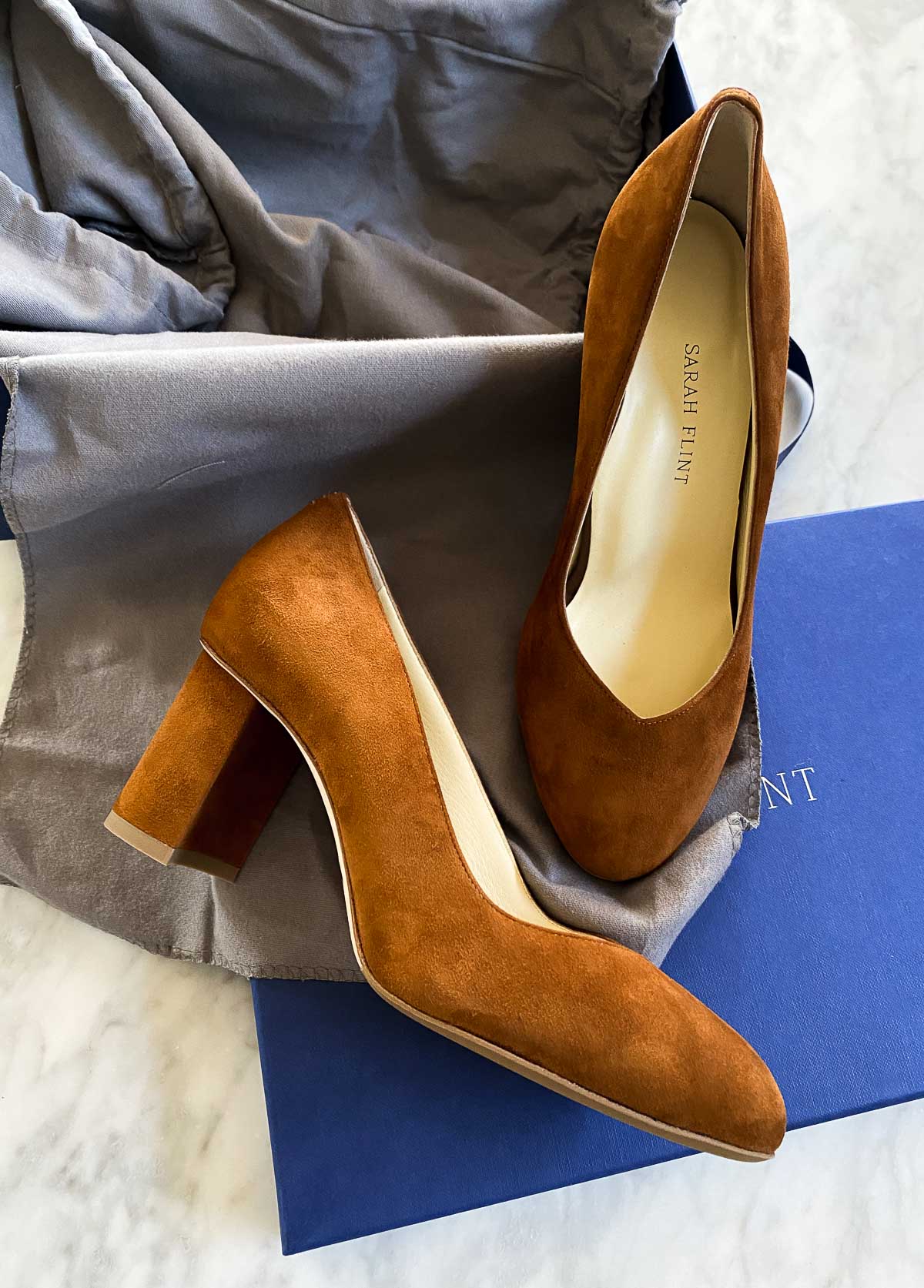 Sustainable Heels & Boots
So here's the big part where I am this year. There is a general feeling that luxury style and sustainable living can't go hand in hand! I'm thrilled to share that this is NOT the case – hence how we can make sustainable living stylish and doable (even for those of us who daydream of gorgeous 3″ heels lacking nowhere in chic)!
So, there are a few brands that sell stylish heels and boots for every kind of style and I'm thinking there is MUCH MORE TO COME on this front as companies realize that more people care about what they're wearing!
Fortress makes a variety of women's shoe styles from flats and booties to heels. Their shoes are handmade in Peru (helping support and preserve local communities), are fair trade, and even have an online resale shop to help find unpurchased or barely worn shoes new homes! This Hannah style is really cute!
Nisolo broke onto the style scene a few years back and has become beloved by many of my friends. In fact a fair few companies have copied their designs since they're so timeless and stylish! They're a B Corp (score: 115.4); their shoes are made by artisans in Peru who are paid a living wage; and they're a climate neutral certified brand. Check out their sustainable boots and mules!
Heard of ABLE? They're a style accessory brand who have some really fabulous looking sustainable heels. They're another Nashville-based company working with Leather Working Group certified leather, using recyclable packaging. This Jones Heel looks perfectly versatile.
Sarah Flint, a US based, women's shoe designer is launching here Sustainable Steps collection. The suede pumps are positively luxurious, made with Leather Working Group Gold-rated manufacturers, manufactured with zero waste, and cushioned with natural latex – a biodegradable foam.
This Sustainable Steps collection (4 colors in this style – see photo above) offers outsoles (the outer part that touches the ground) is made of recycled leather from the manufacturing process. Her whole line works with local Italian artisans and factories.
THE SHOES ARE SO COMFORTABLE! Shoes available in sizes US 4-13! (Use Code: SARAHFLINT-BALUCI for $50 Off your first purchase)
AERA offers a variety of silhouettes but I loves their boots most! AERA is carbon negative and works exclusively with Italian materials and factories to ensure good working conditions and the highest quality materials.
BARED footwear is based in Australia, but they too offer worldwide shipping. They use a sugarcane flatbed, recycled satin and plastic bottles, as well as gold rated leather. They even turned their leather cutoffs into a dog collar collection! I love this simple but utterly necessary black pump with ankle strap and they offer a line of orthotic friendly shoes, which if you know – you know!
Another well known shoe name is Timberland. The company is working to be net positive by 2030, set a goal of planting 50 million trees by 2025, and take back worn products so they never hit landfills! (kids also available)
Check out Oliberte for sustainable men's boots.

Sustainable Sandals & Flats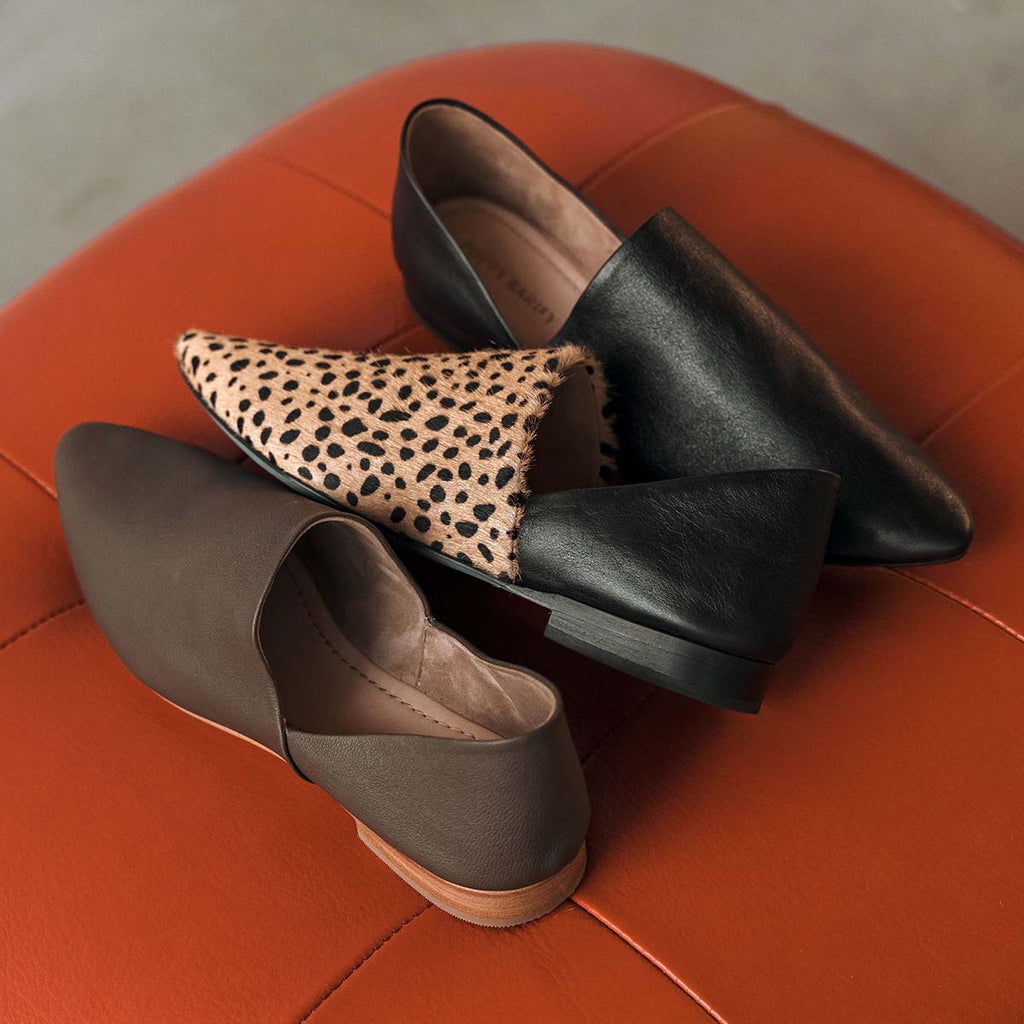 Poppy Barley offers a range of silhouettes for men and women. Their factories are overseen to provide fair working conditions, wages, and access to health care for employees; they use LWG leather tanned with vegetable dyes; and each of their designs is made to be on trend, designed to last, and to be in style.
Want that French vibe? Check out B Corp Sezane's sandals!
Sezane works with factories offering safe working conditions for artisans, uses a majority of eco-friendly materials in production, are powdered the renewable energy, and offer a recycling program for their products (they also have a fabulous line of clothing).
My husband's beloved Olukai sandals are another sustainable sandal brand with sandals, sneakers, slippers, and slides. Olukai empowers, employs, and embraces it's local Hawaiian community.
They source their leather from LWG gold certified factories and work to help maintain wildlife areas. They're also available at Nordstrom.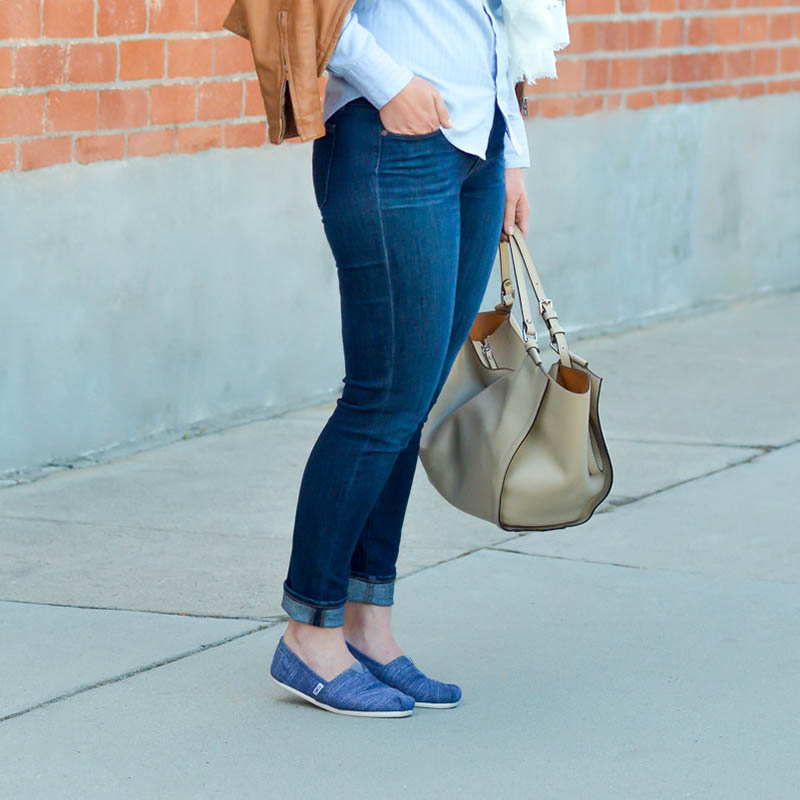 Most of us know of TOMS shoes but did you know that they score a 121.5 in BCorp? That's an incredible score, especially for a company that's so big! Their major innovation was the one for one model – with each pair of shoes purchased, a pair is donated to children in need around the world.
They're seeking to use only sustainable materials included recycled cotton and polyester, organic cotton, LWG leather, and plant-based materials. They're also incredibly affordable and quite comfortable!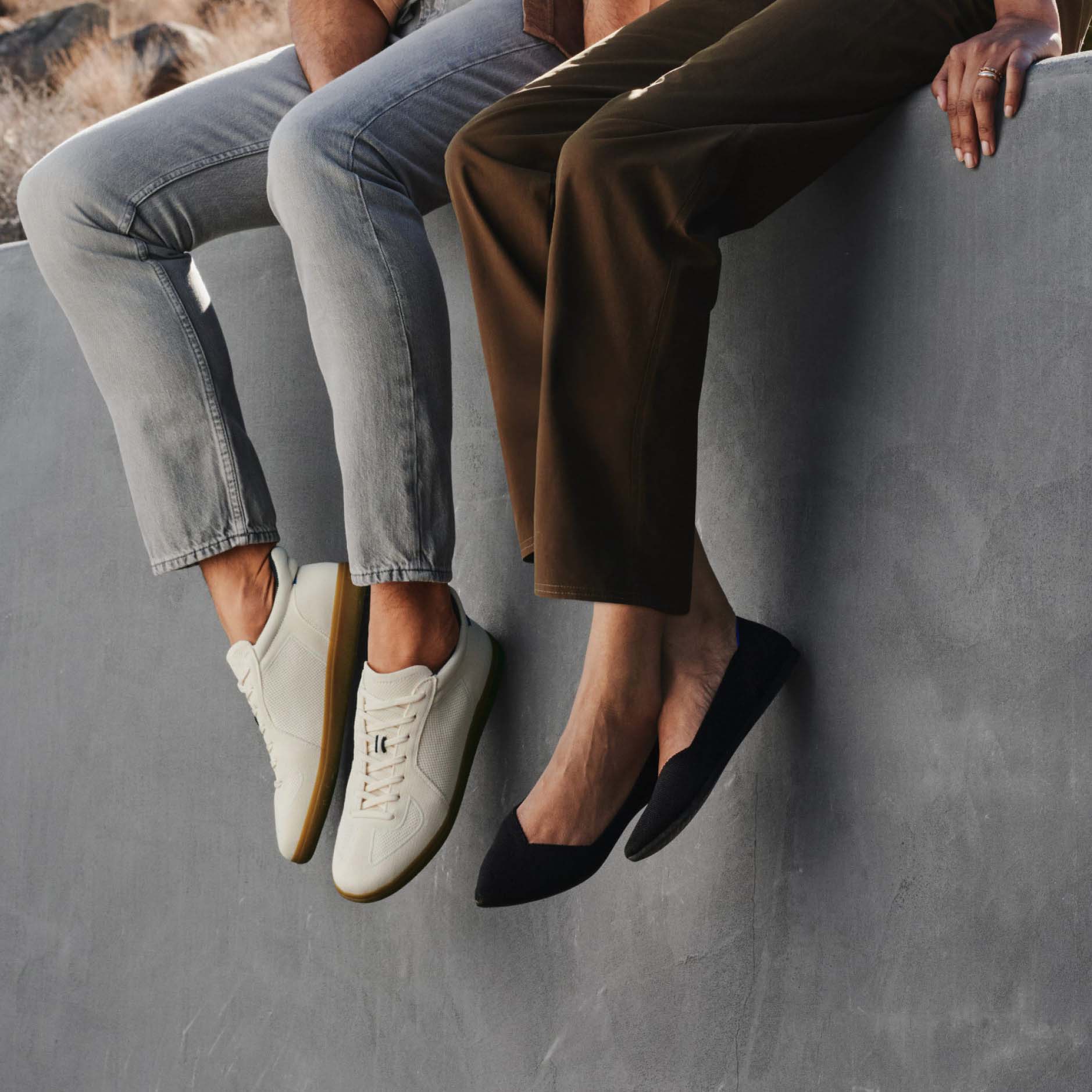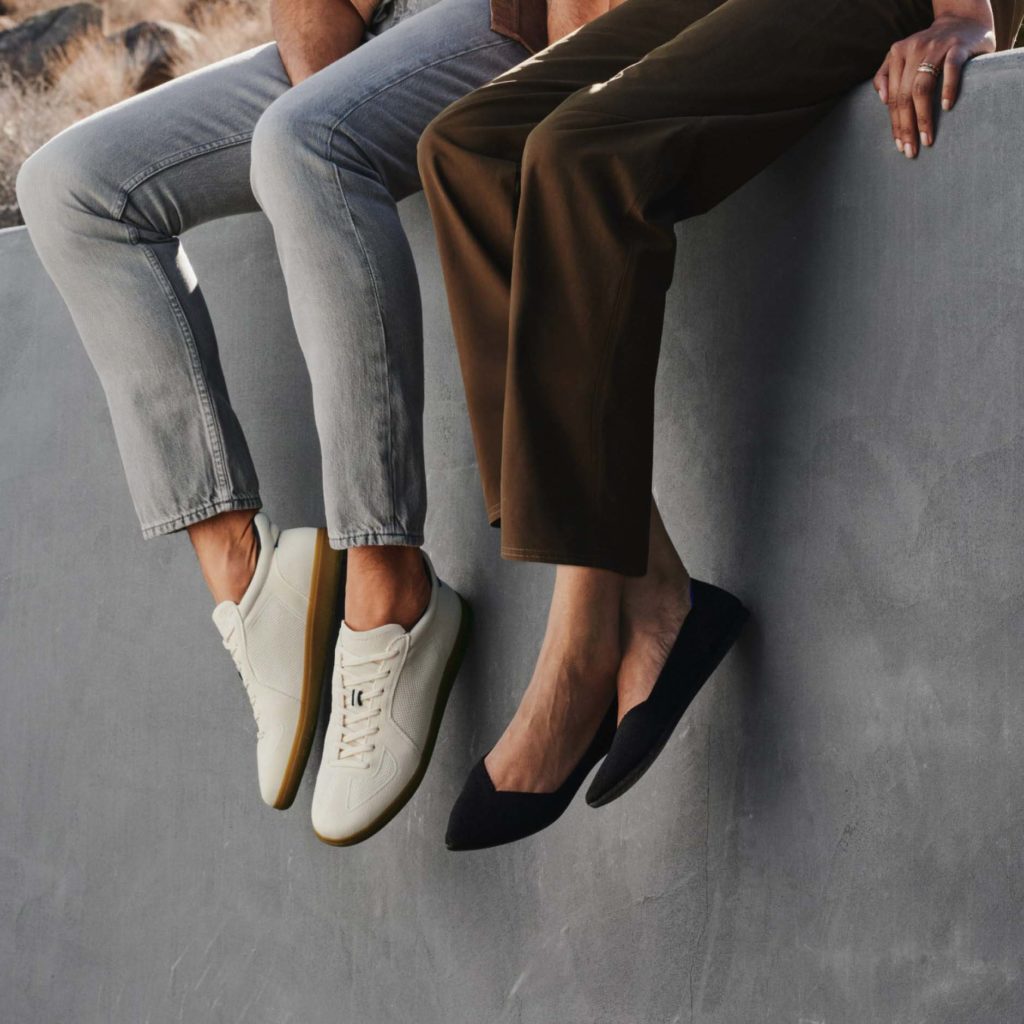 Flats by ROTHY'S are all over the place. Plastic bottles and marine plastics are made into the thread used to make their flats. Every shoes is washable and durable, so they're designed to last and last.
My friends who own ROTHY'S swear by them and how comfortable they are! They're also currently working on a recycling program for their shoes and working toward becoming zero waste. (also makes accessories and kids shoes)
More B Corp Sustainable Flats
patara (mens casual shoes)

Need more Sustainable Fashion?
Sustainable fashion doesn't have to be difficult.
There are a few basics such as buying quality clothing, wearing and rewearing clothes over and over again, and taking care of your clothes like washing your jeans just enough! And don't forget to keep your closet size in check!
You'll also love sustainable black dresses for summer and these white summer dresses!
When it's time to shop, don't miss the sustainable brands at Nordstrom, second hand clothing sold exclusively by the brands you love, and even sustainable kids clothing brands to keep your whole family in check!