This Samsonite Handbags post is sponsored by Samsonite.
Anytime I travel somewhere, especially for longer than a weekend, I want to bring multiple purses. You know, at least my tote and crossbody, but usually one or two more at least grace my packing scene.
Of course that doesn't include the large bag I need for my carry on. I always pare it down by takeoff because that's not sustainable for my luggage weight or my travel sanity, but I'm not happy about it.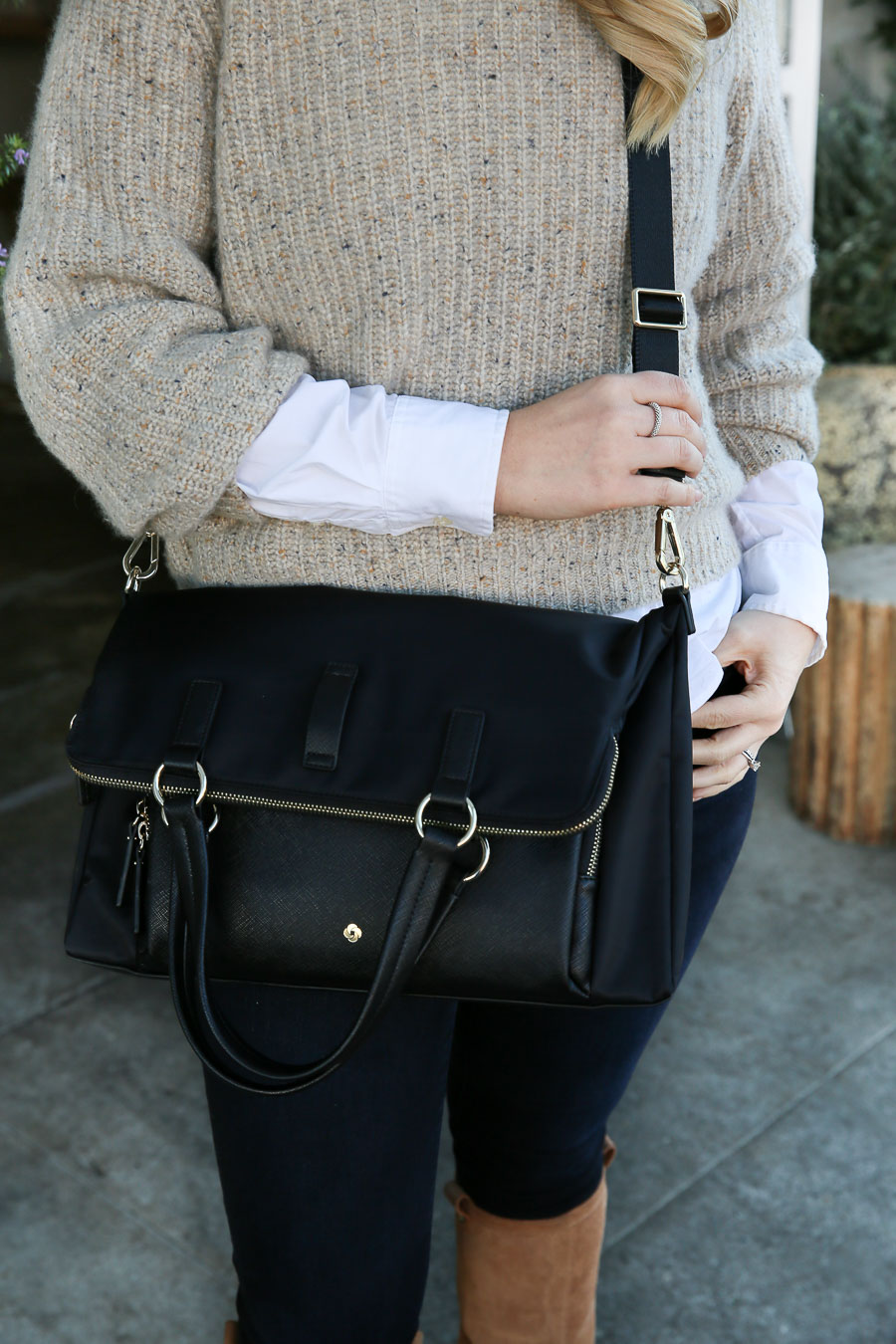 The Samsonite handbags selection recently got an upgrade, however, with the new Encompass line including this convertible tote backpack that can be worn at least five ways! Yep, five…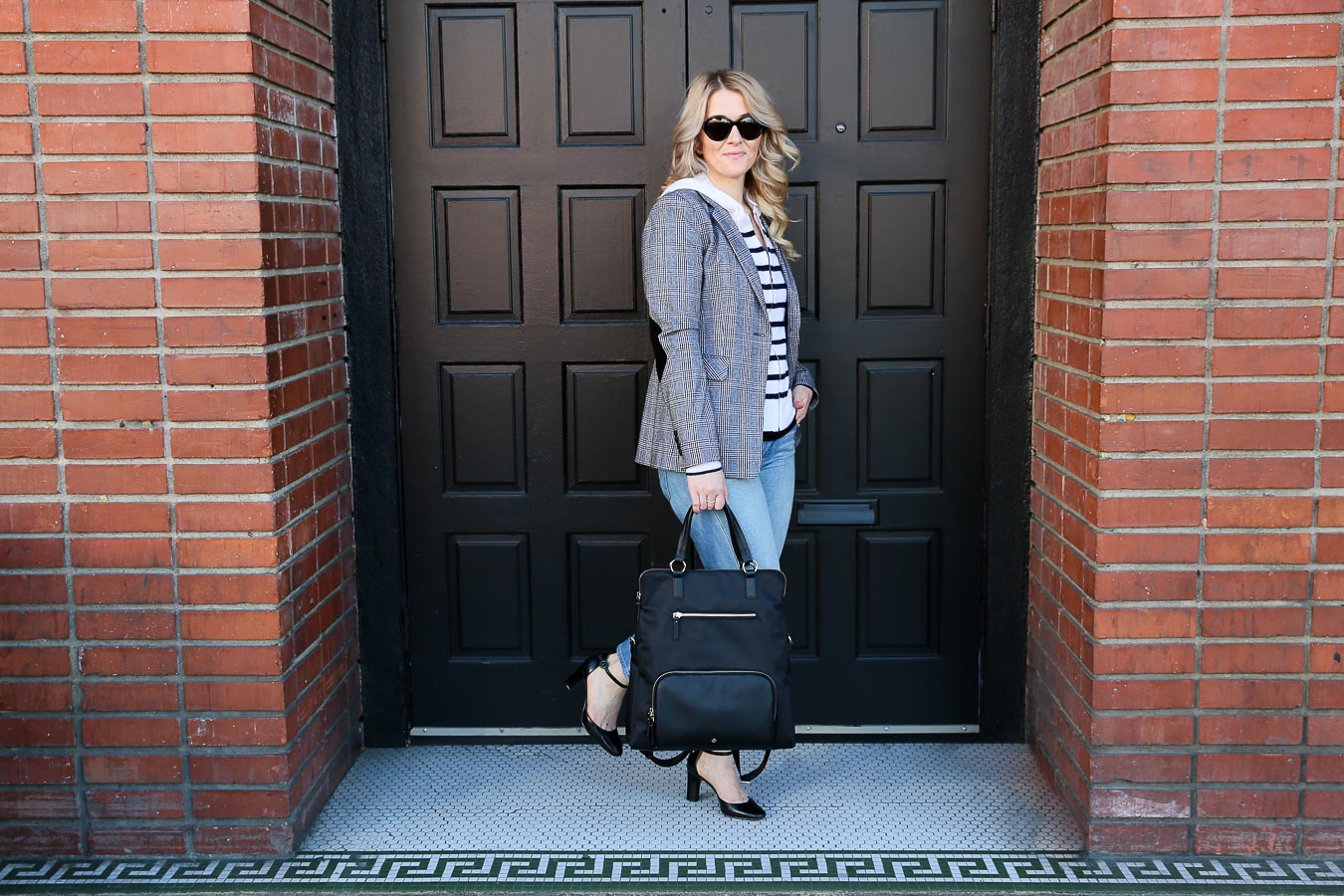 Samsonite Handbags – Encompass Crossbody Review
Whenever I'm traveling, I HAVE to take a crossbody bag. When you're walking all day, totes and shoulder bags aren't always a good idea. A crossbody, however, allows you to be hands-free with room enough for all the essentials!
The foldover top on this convertible bag provides a little more protection from access into the bag, which I love. The bag is also incredibly lightweight, though well made (it is a Samsonite product after all), so you can hold everything you need.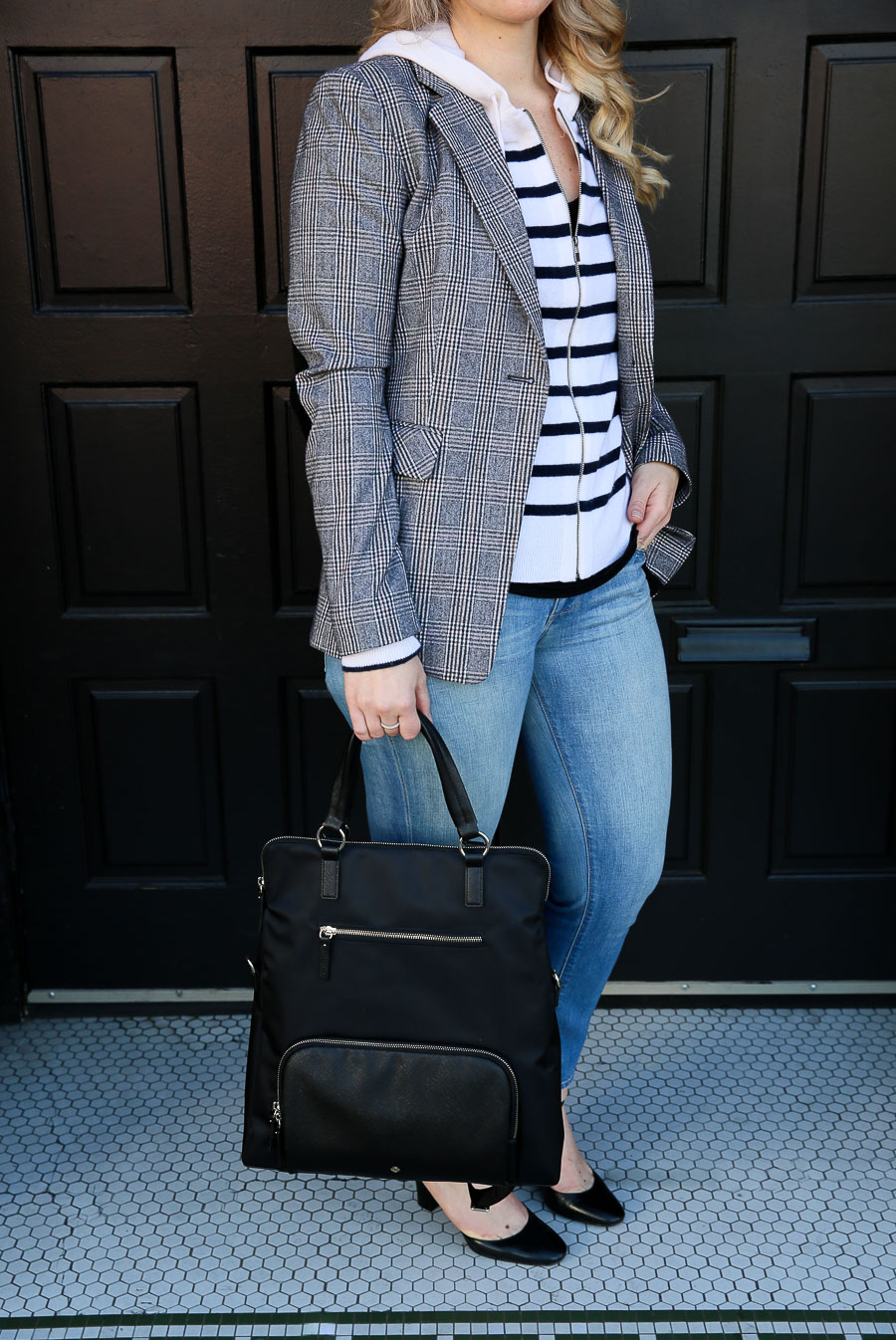 And it's no surprise that I LOVE the gold hardware. It makes the bag stylishly functional.
Of course you could also just wear this setup over one shoulder for another option. AND you can shorten the straps to make it more of a shoulder bag. So you're at 3-in-1 already!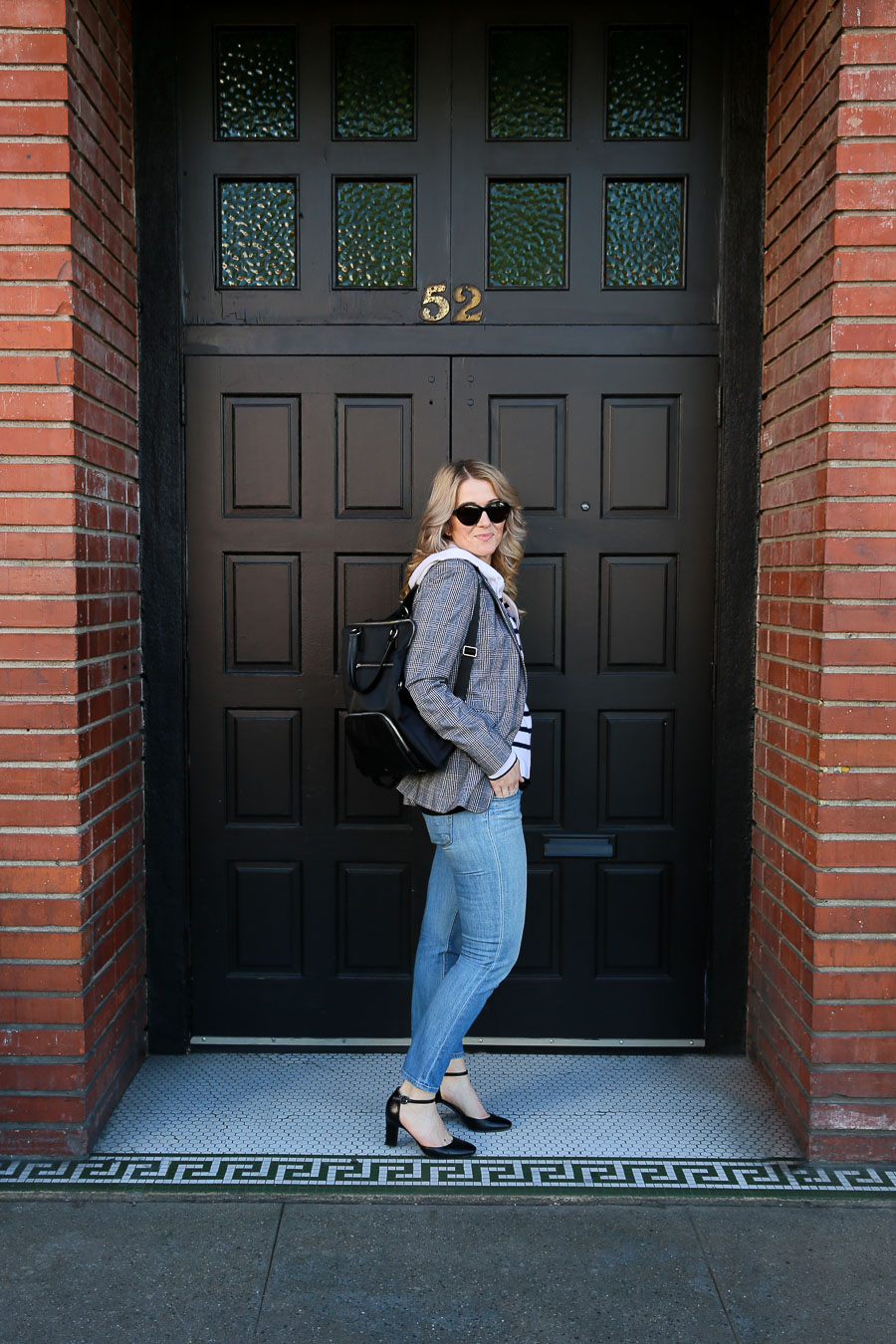 Convertible Tote
Since we know I love my totes, I'm all about the top handle option. You can see two of the exterior pockets. The front pouch pocket has a smaller interior zipper pocket, a place for pens, and plenty of room for a phone, keys, and sunglasses.
The seemingly small zipper pocket further up is actually pretty deep, spanning nearly to the bottom of the bag! There's also a flush back pocket that could easily fit a tablet or your travel documents!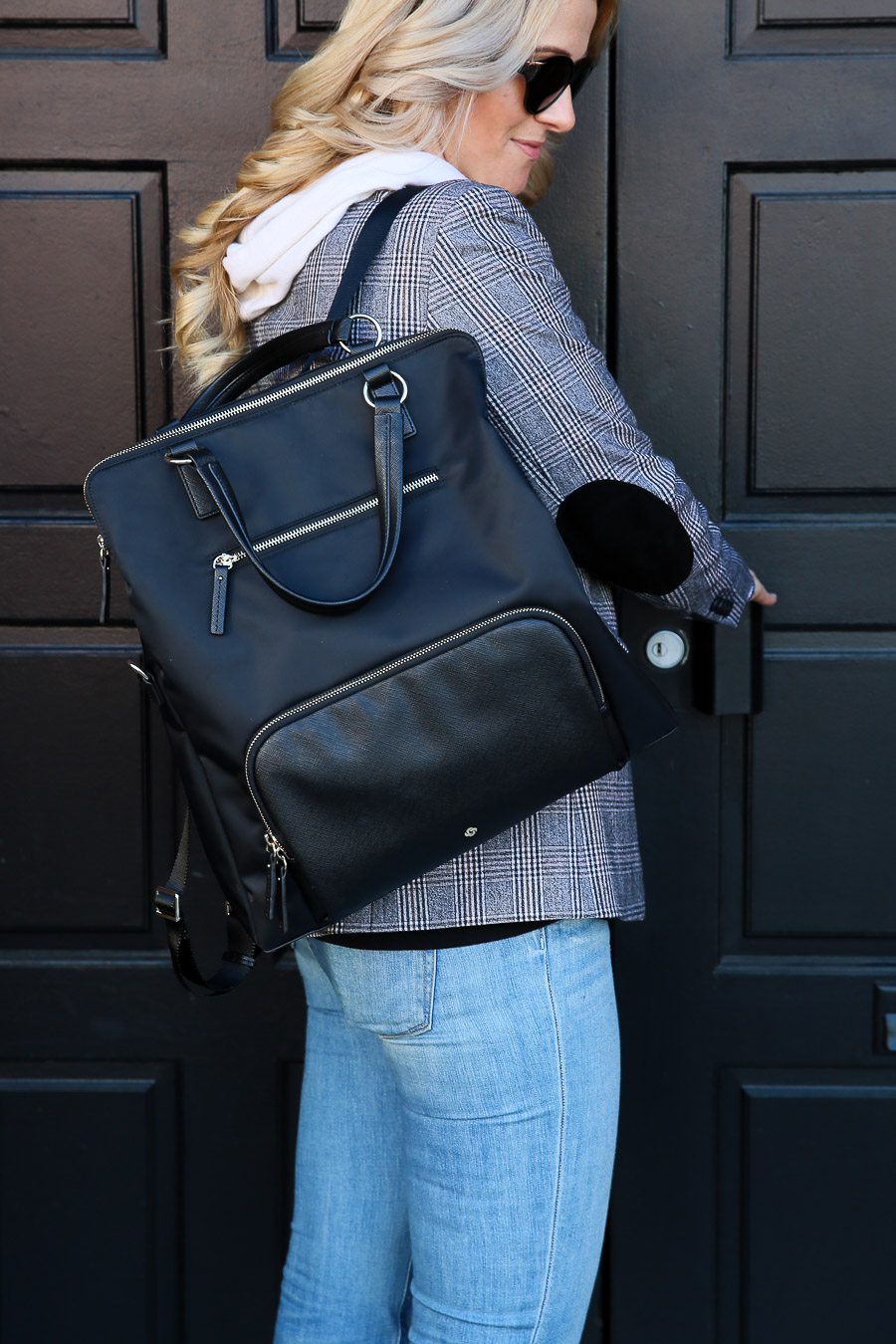 Encompass Convertible Backpack
And then of course the backpack. I wear my other Samsonite backpack frequently, so I can only imagine how much use I'll get out of this version. The strap easily attaches to a hidden snap button on the back and it's adjustable, so you can make it fit to just your liking!
Now if only I was sipping this cappuccino in Italy or France… At least I'm all set with my Samsonite handbags and ready to hop on the plane… If you need me, I'll be planning our next trip!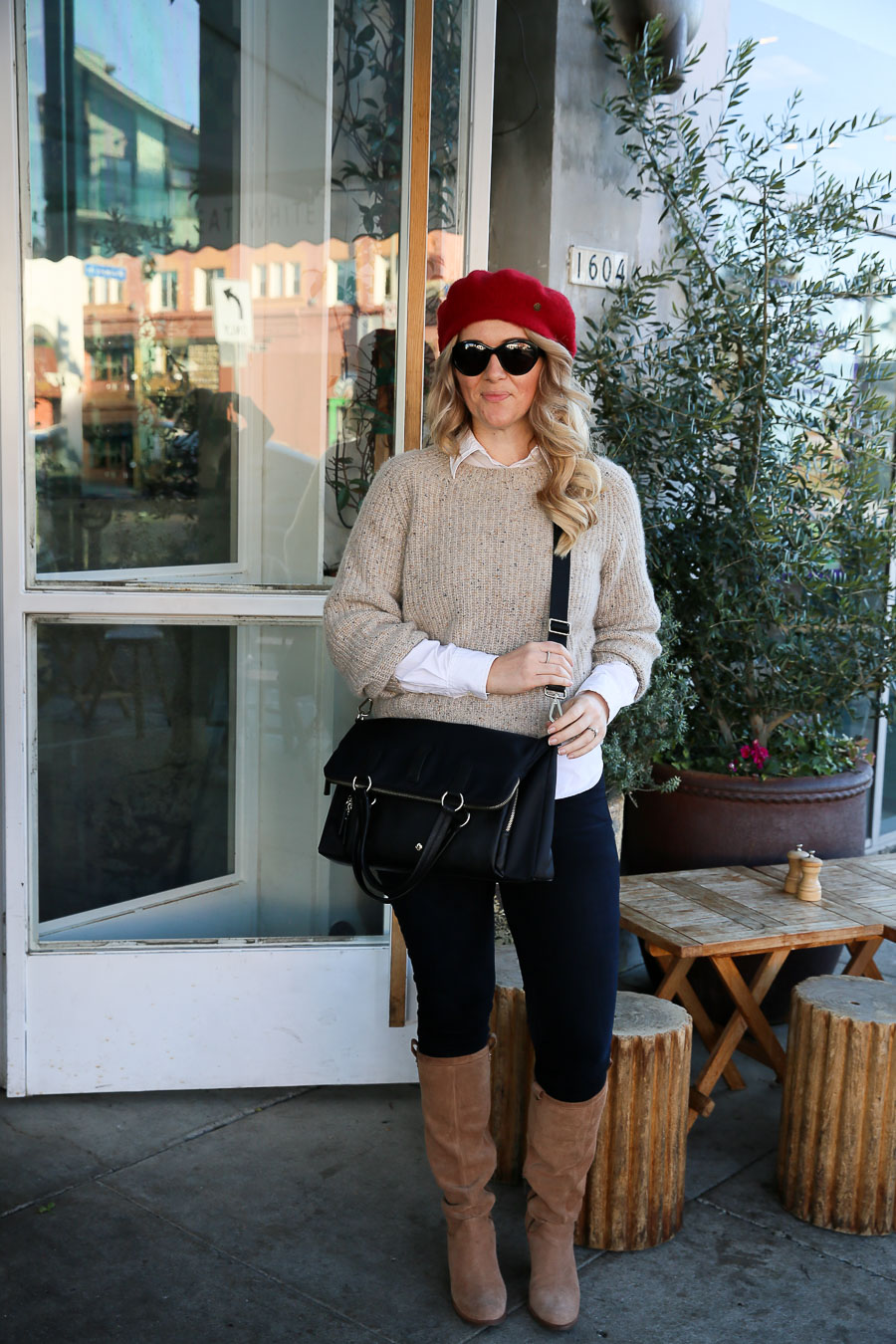 Sustainable Travel Tips
Looking for more helpful travel tips and some sustainable travel tips? Check out these easy sustainable travel tips for trips near and far as well as carry on travel packing tips so you'll never overpack again.
Heading out on a long flight? Read what to pack in your international carry on, international flight skin care, and healthy tips for air travel.
And some more specific topics like The best point & shoot camera for travel, 5 tips for traveling with a toddler, Traveling with babies: Air BnB vs. hotels, and what to wear on a fall weekend getaway.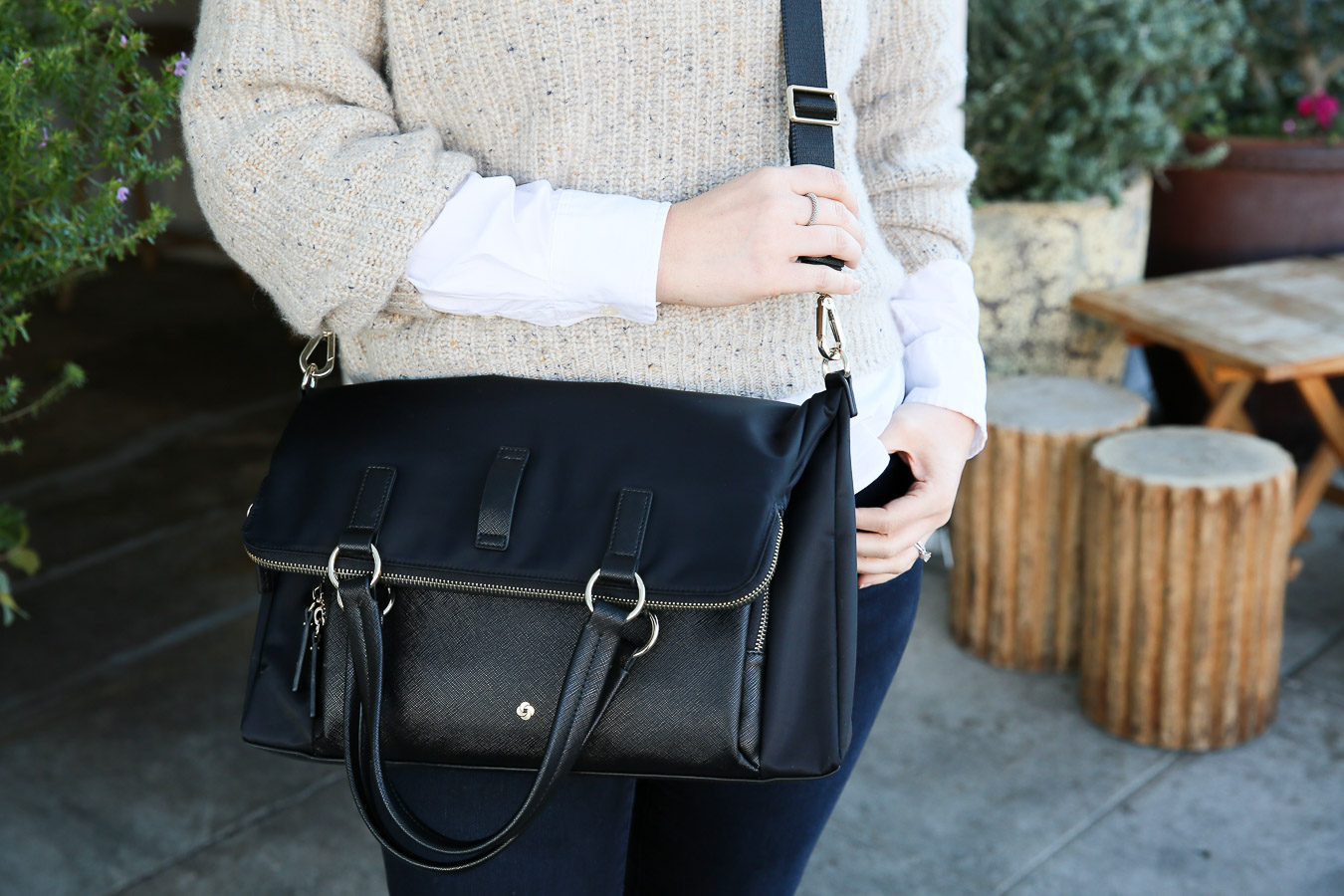 This post was sponsored by Samsonite. All opinions are my own.