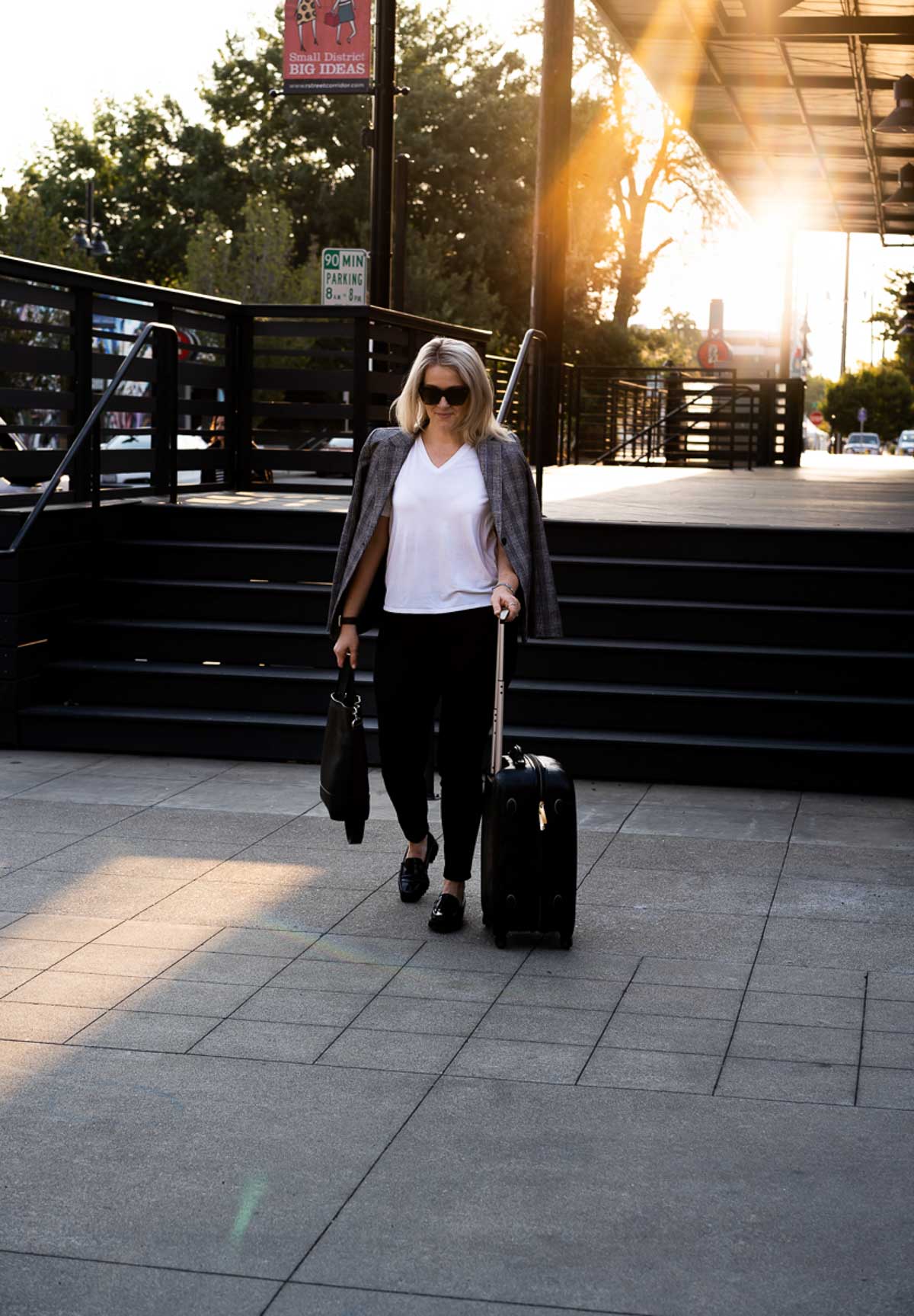 For the first time in, now years, we've been talking about a weekend getaway. The sartorial aficionado is obviously also thinking about fall travel outfits – that's part of the fun, right?!
One of the things I'm really trying to embrace is not overpacking.
Whether it's because I'm trying to limit the weight being transported, thereby increasing emissions, or because I now have to add our son's children's clothing as well as have at least one hand available for him, it's a necessity.
And let's be honest – it's the second one. The first is a major perk!
While a weekend getaway is going to lend itself to less packing, it's still very easy to overpack! So here is my travel capsule wardrobe for a short weekend away.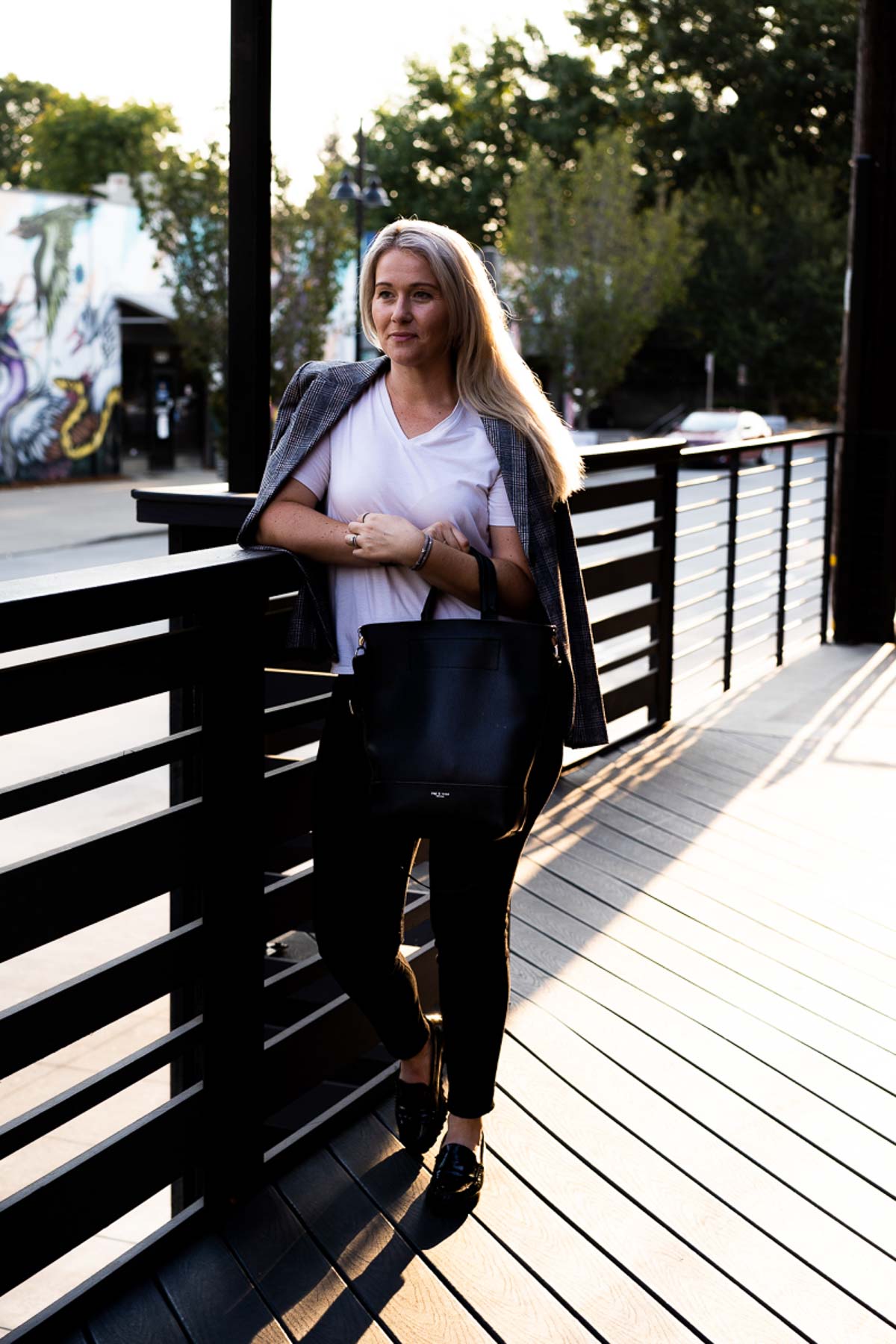 Fall Travel Outfits
Fall is a lovely time to travel. Besides the changing colors, cooler temps, and more chill vibe, it's a great season for simple layers!
When it comes to taking no more than you need, there are two key things to remember when packing.
First, lay out all your clothes to see what goes together and how you can rewear pieces to make 'new' looks!
Second, bring as many items you can that can be reworn.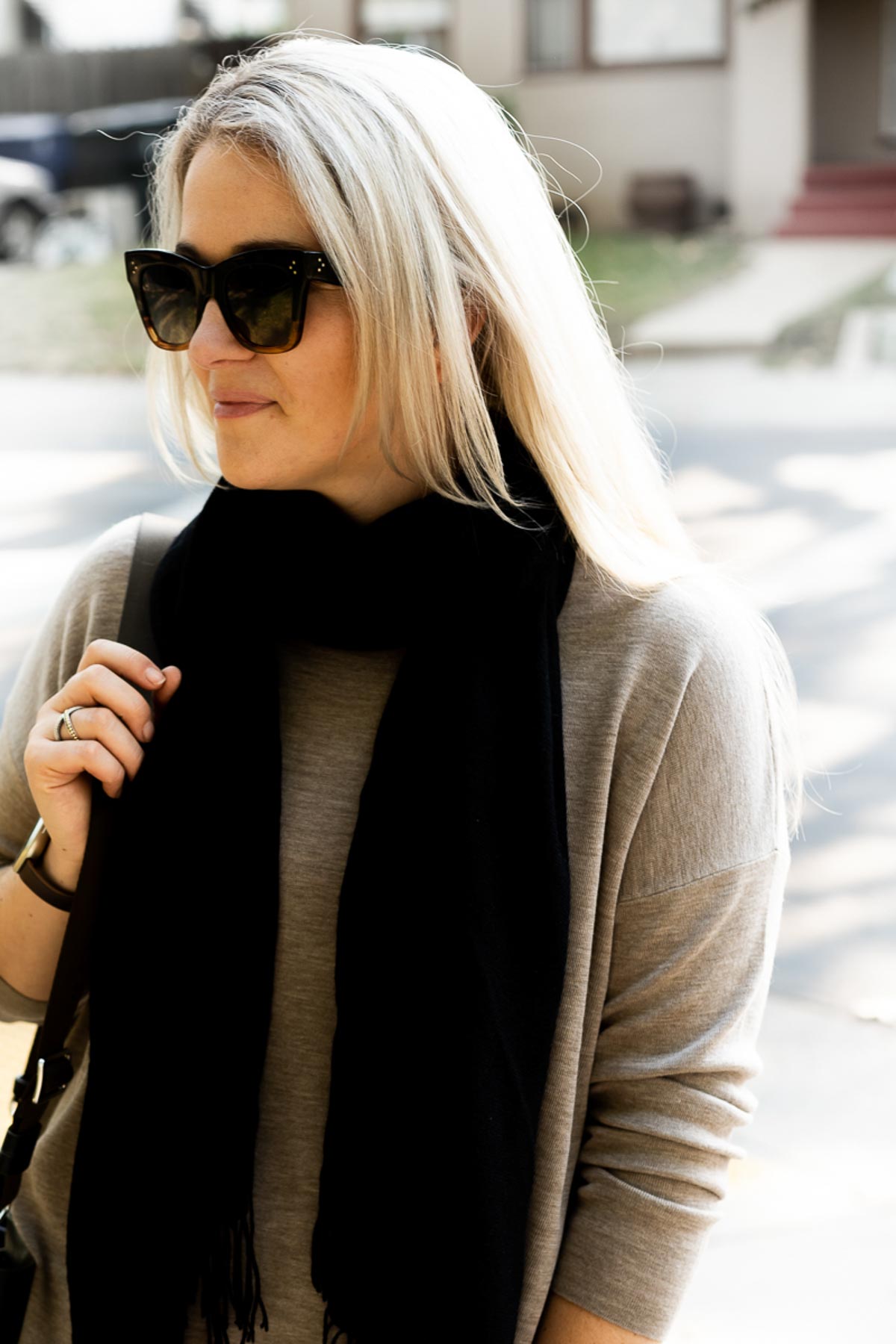 3 Things you Must Pack
I know everyone's style is different, but there are three key items I think you absolutely need.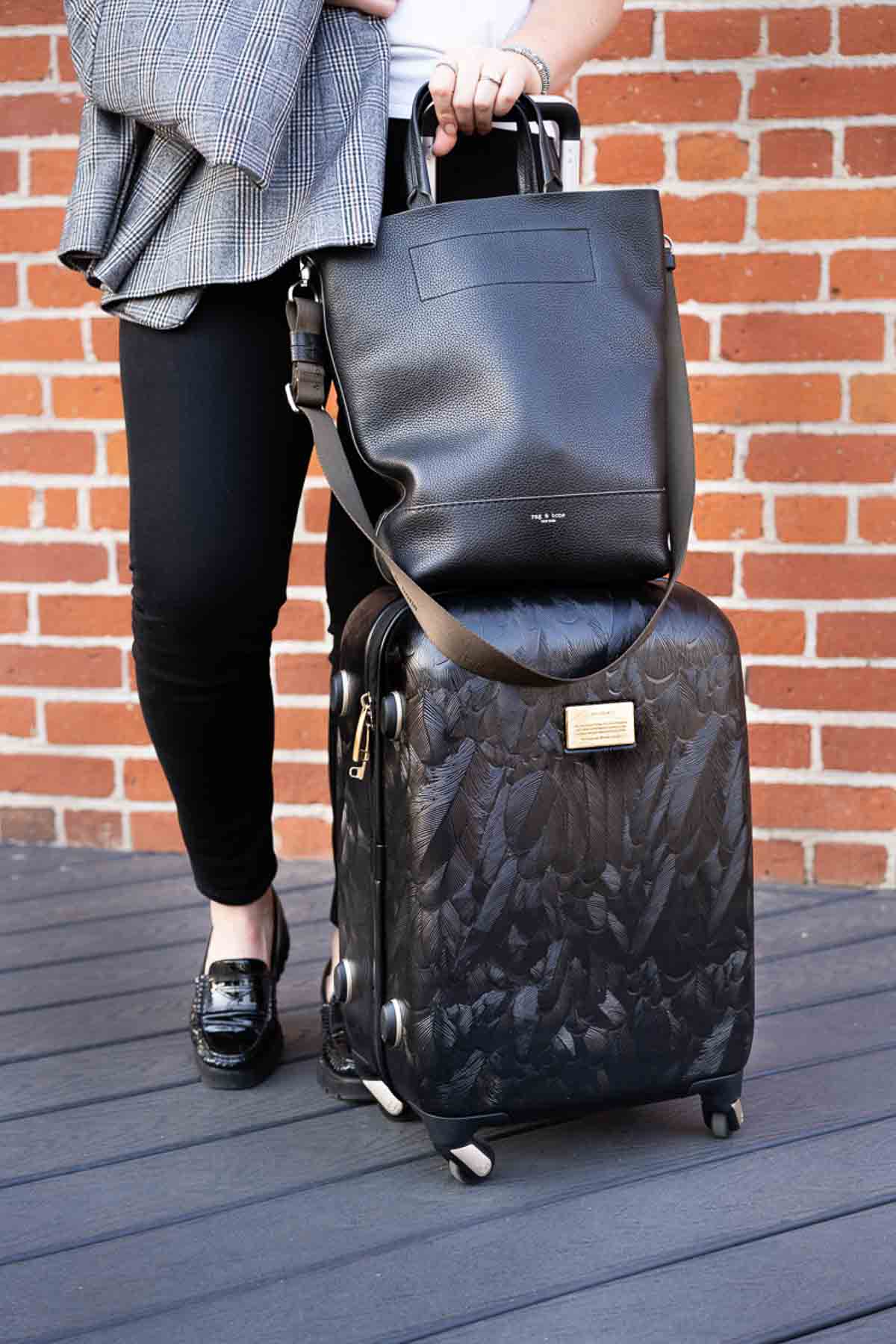 The first is a pair of black jeans or pants that can go seamlessly from day to night.
A scarf is the obvious second option. I love my black fringe scarf, but your favorite one is perfect.
Besides the versatility of this piece, I like that I can wrap it around my neck for warmth and around my shoulders like a light shawl. One piece – two looks!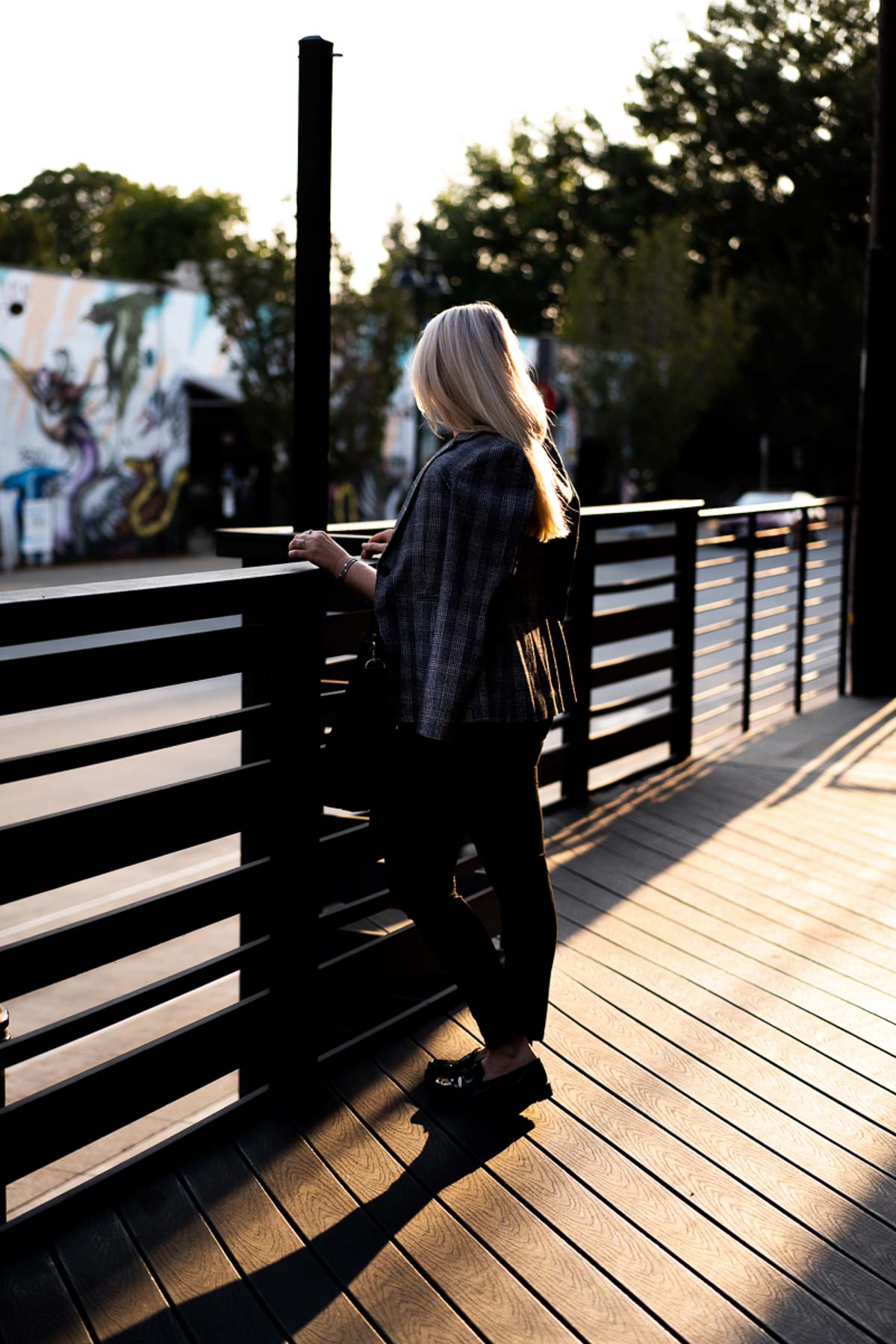 Third is a pair of shoes that can be dressed up but are functional for some great walking. For me it's my Ron White loafers – patent leather loafers that can easily take me miles!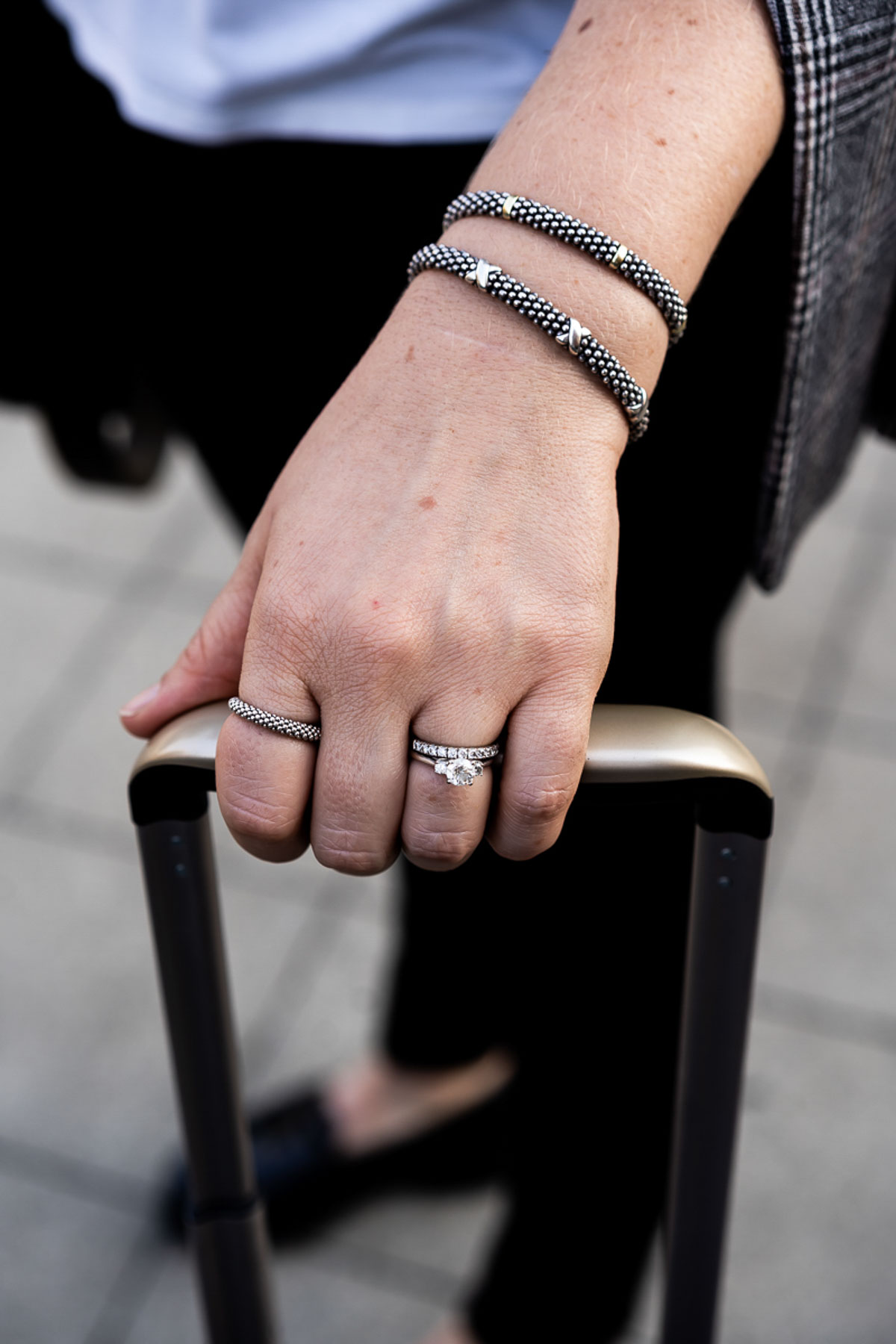 Fall Travel Jewelry
You know my everyday jewelry well. It isn't much different for travel.
The thing is, I LOVE my LAGOS jewelry. I own a number of pieces – rings and bracelets. The pieces are simple enough and sturdy enough for everyday wear, but they look great dressed up as well.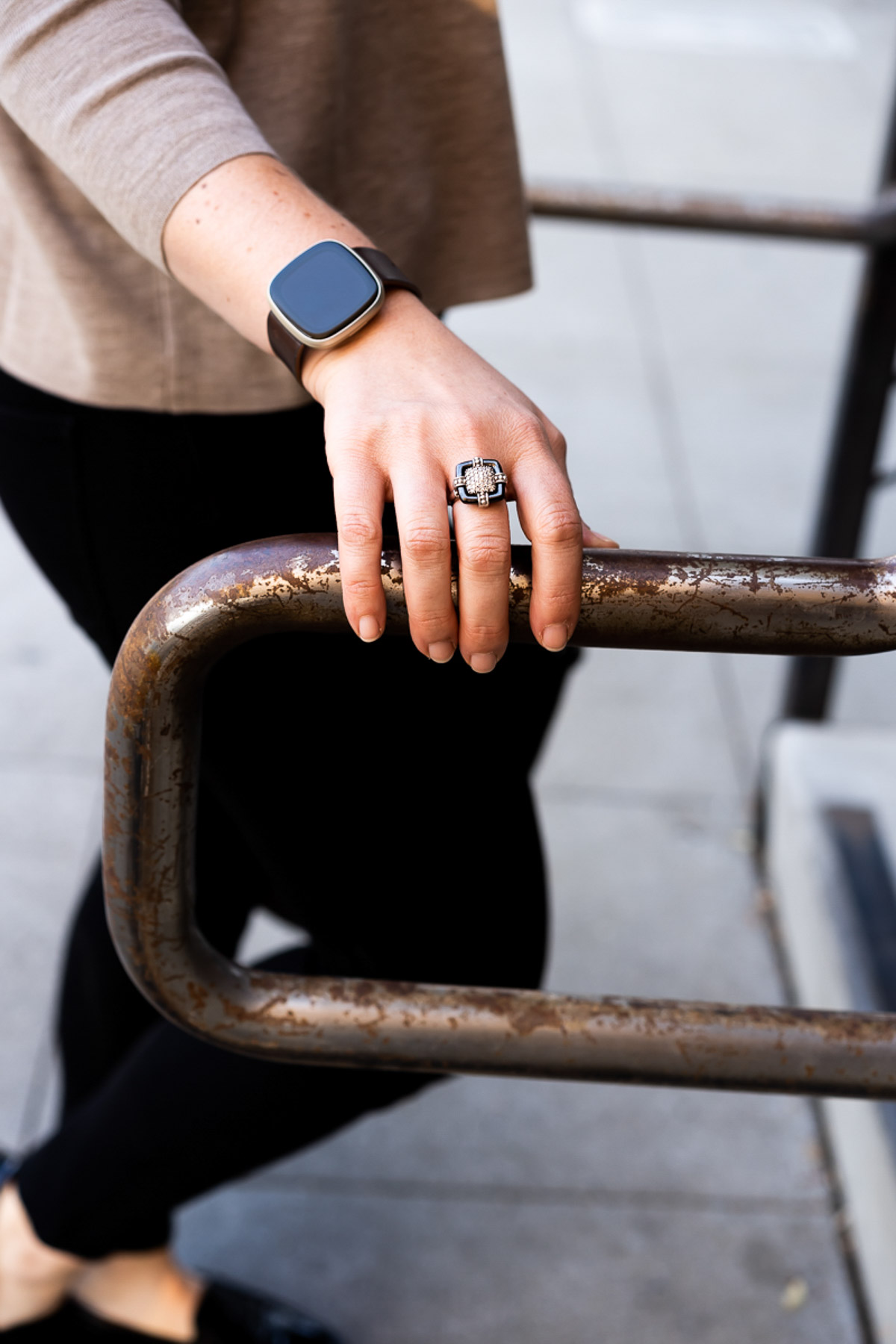 Since I'm trying to cut back on what I'm packing, the idea of switching shoes and adding a fabulous ring for dinner sounds superbly easy!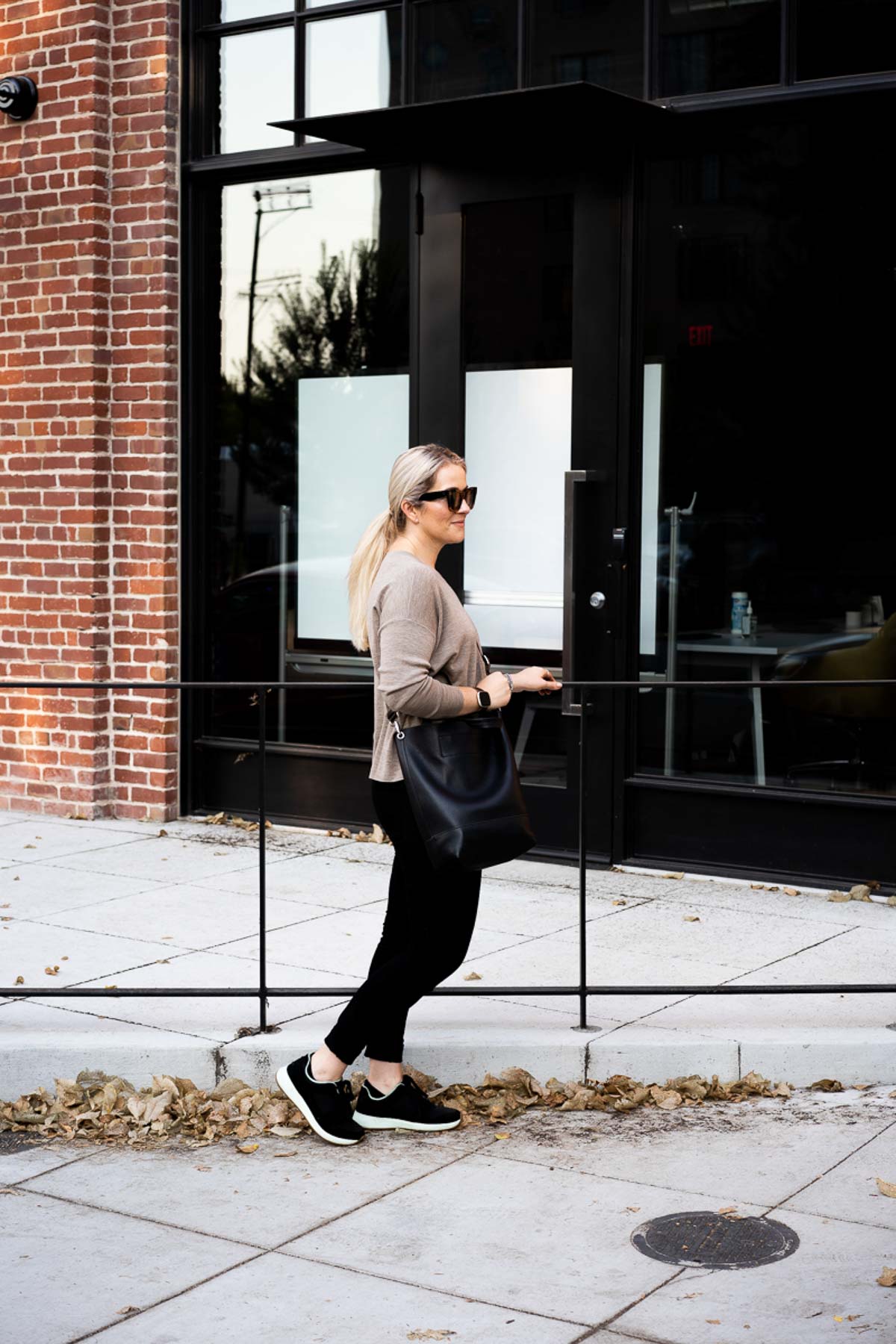 Fall Travel Outfits – Plane vs. Car
Whenever I travel by plane, I plan on a lot of temperature changes, so smart layering is key.
My white tee is perfect for fall travel outfits (any season really). Easily warmed up with my scarf and/or blazer – it's also a great way to arrive and head to dinner (or whatever)!
I also love a simple shirt like this for fall travel outfits because, if needed, it can be quickly washed in a sink and ready to go for your return trip!
What To Wear – Fall Travel Outfits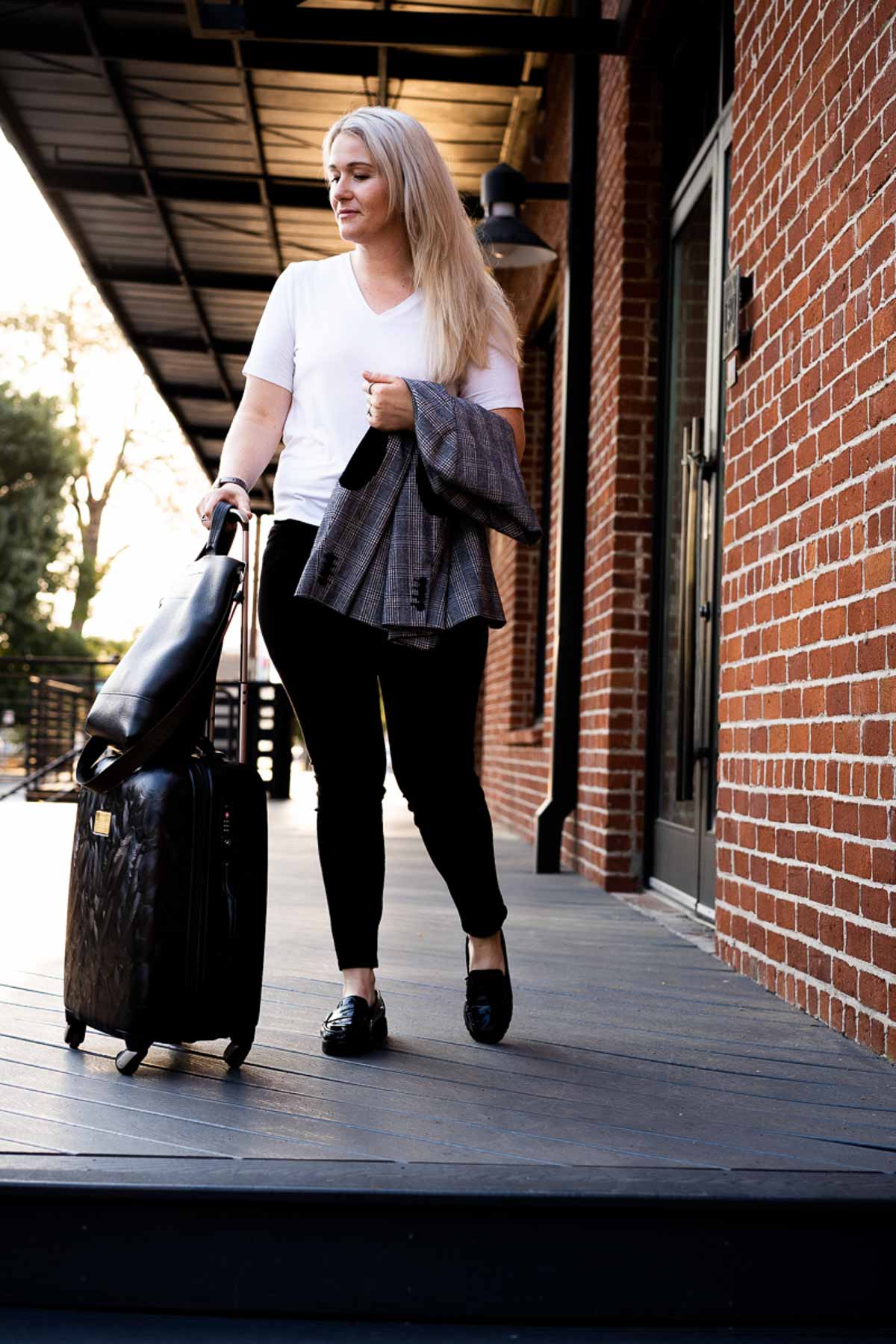 FRIDAY TRAVEL OUTFIT → FRIDAY DINNER OUTFIT → SUNDAY TRAVEL OUTFIT
Eileen Fisher White Tee, Black Skinny Jeans (read my DL1961 Denim review here), Plaid Blazer (similar), Ron White Loafers (similar), Samsonite Spinner (love this similar suitcase), Rag & Bone Bucket Bag (similar)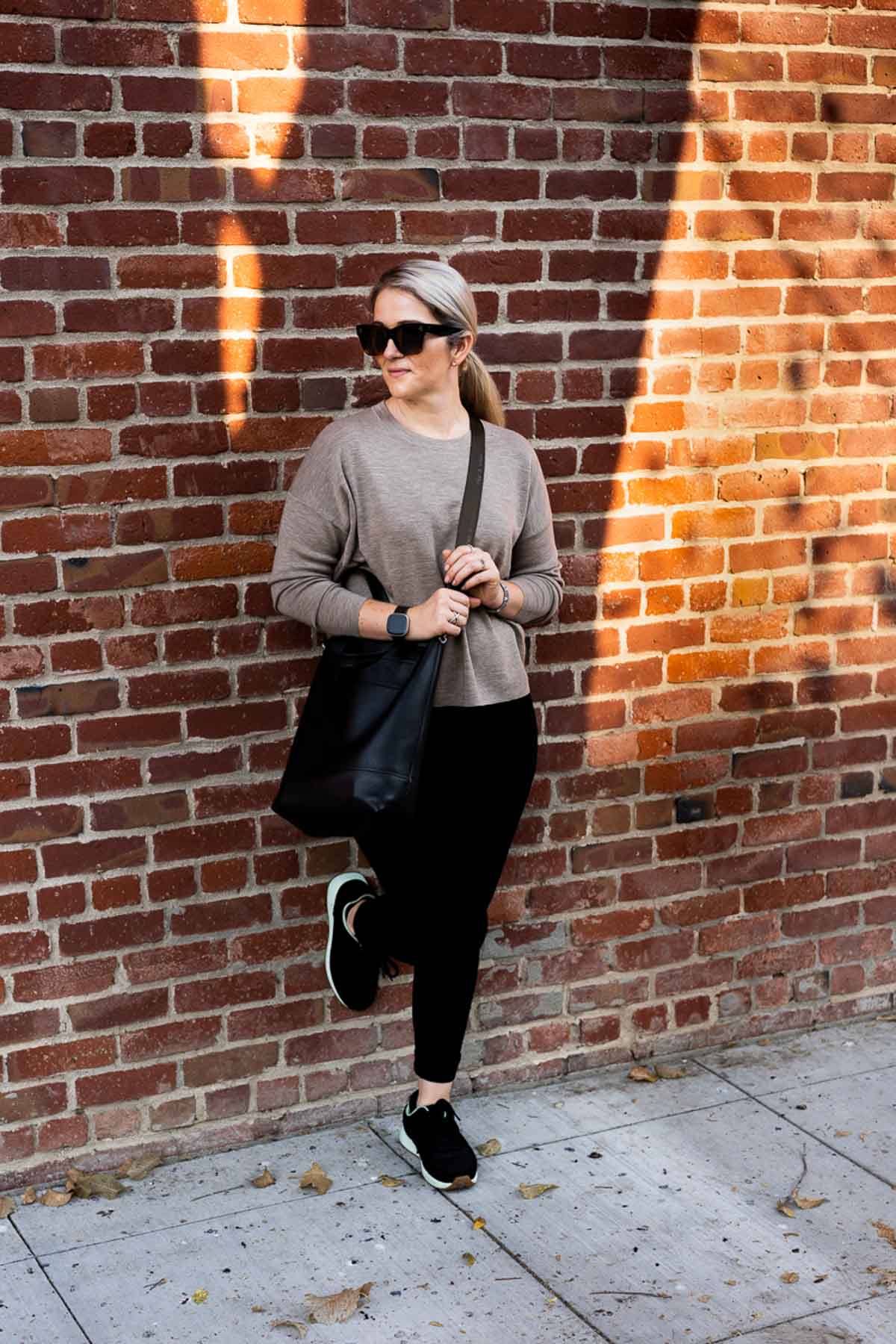 SATURDAY OUTFIT
Eileen Fisher Sweater in Responsible Wool, Black Skinny Jeans, Vionic Black Sneakers, Nordstrom black fringe scarf, Rag & Bone Bucket Bag (similar), LAGOS bracelets & rings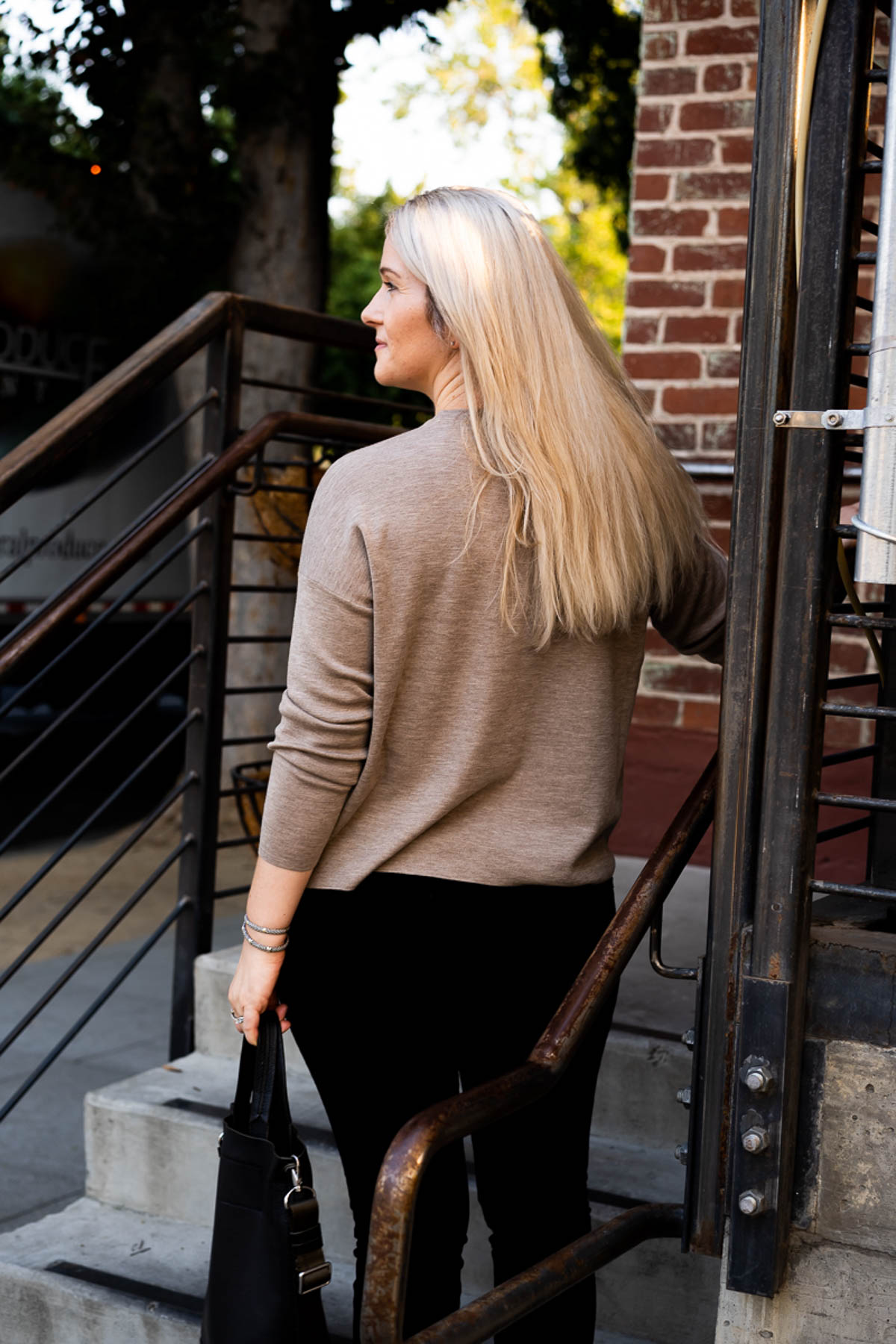 SATURDAY NIGHT OUTFIT
Eileen Fisher Sweater, Black Skinny Jeans, Ron White Loafers (similar),
Rag & Bone Bucket Bag (similar), LAGOS Black Caviar Ring
Photography by Sacramento Photographer Val Leddy