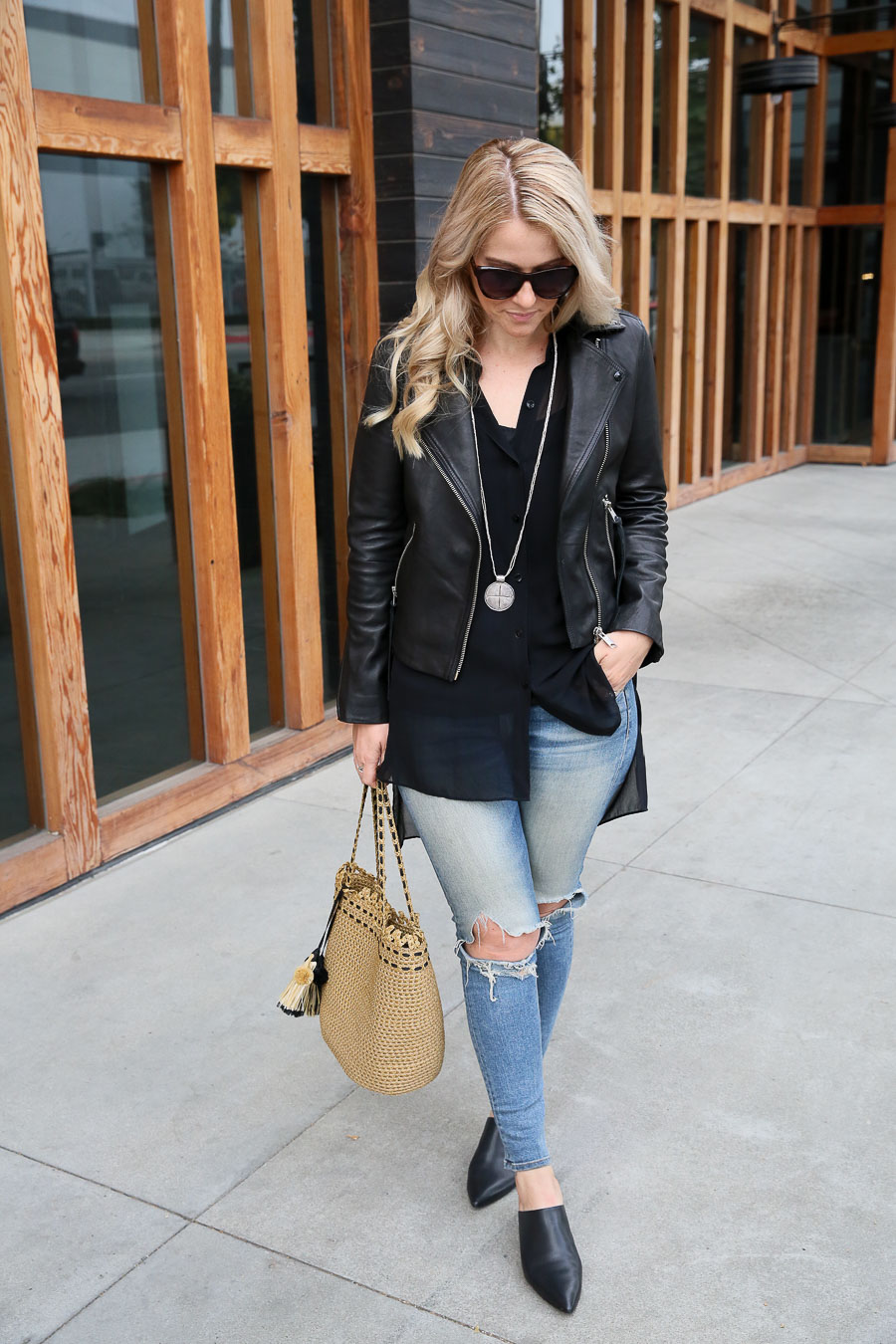 I bought this Eileen Fisher top a few years ago (a B Corp brand – swoon!). I've always loved the way it looked. Because I still hadn't figured out how to wear long shirts, it kept getting lost in the closet abyss.
Hints of LA Fall peeked out this weekend and everyone was happy. It was delightful. Fall is a funny thing here in LA. It doesn't really feel like fall until maybe November but not really until February and then our coolest months begin, ending in mid-June. So while we all know this burst won't last, we're all soaking it up while we can!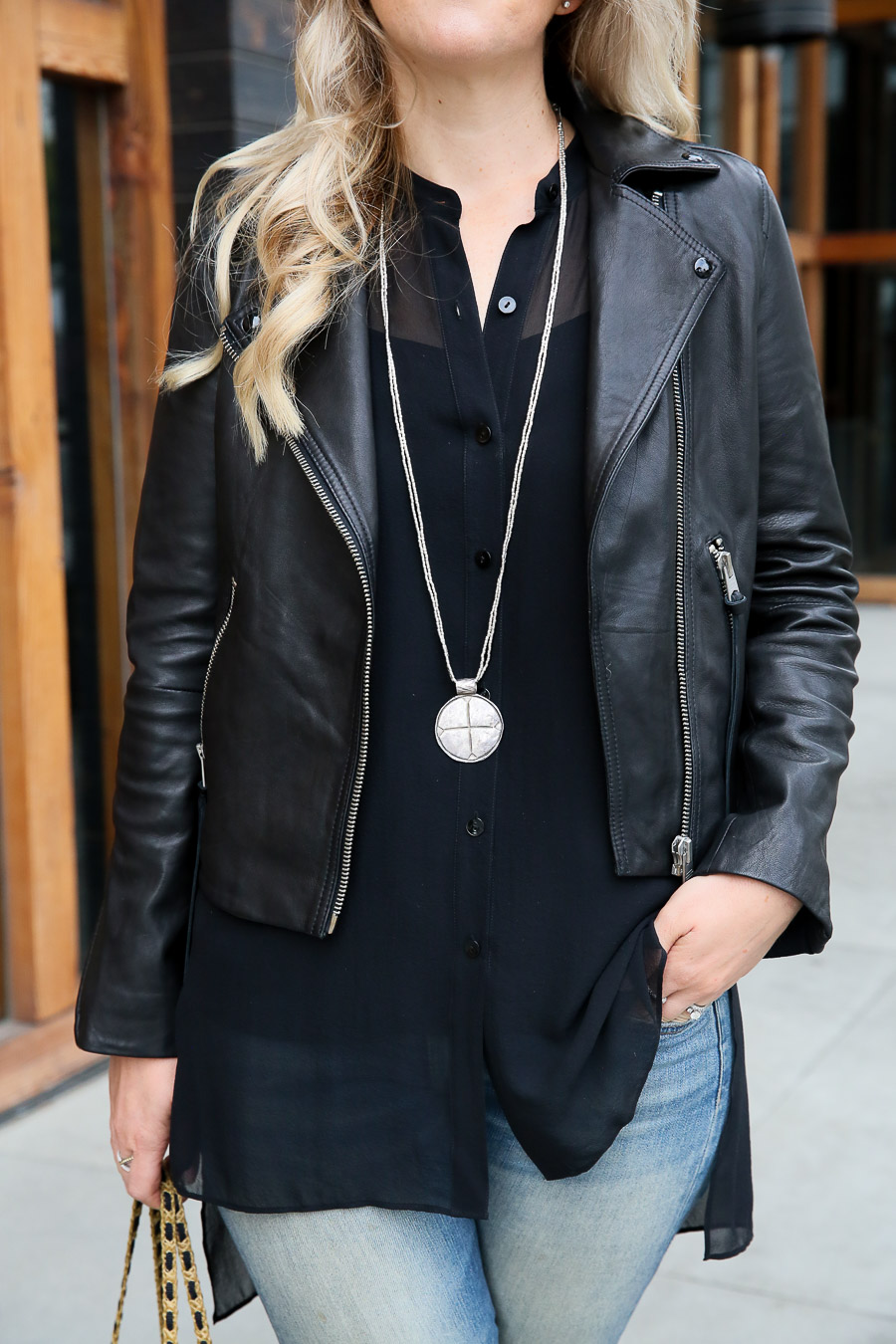 Eileen Fisher Top | All Saints Jacket (order one size up)
Rag & Bone Jeans (similar) | AGL Mules (similar)
Eric Javits Purse | Givenchy Sunnies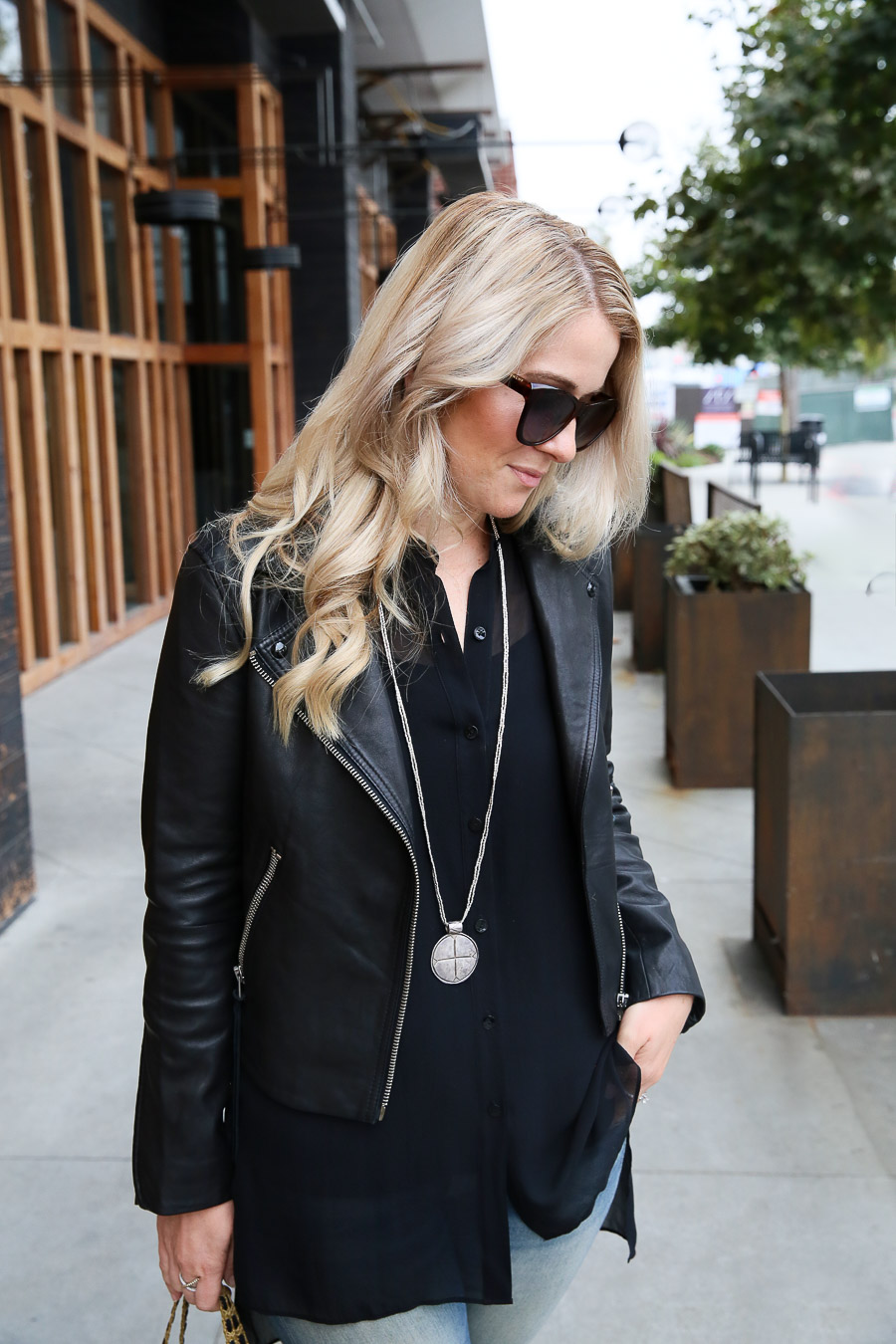 How to Wear Long Shirts
I discovered Eileen Fisher at Nordstrom. I just liked the clothes initially, but they're the brand that introduced me to B Corps and the idea of fashion and fashion brands being a force for good!
Sadly, it's taken me quite some time to wear this shirt. I think part of the problem is that I hang it with my dresses because of the length, so it's not in front of me when I'm getting dressed.
On my way home from the mountains last week, however, I remembered the shirt and thought I'd give it a try with my black jacket.
I was pleasantly surprised after staring at the ensemble a few moments and my husband even noted how it quickly grew on him!
I think the shirt could easily be part of a fall travel weekend packing list – it's cool, layering versatility coming in quite handy!
Pointy Black Mules
Of course, adding in a piece that's a bit of a stretch is always easier when everything else in your look is familiar, comfortable, and flattering.
These point toe black mules, by the way, are just such a closet essential. I've loved their sleek look and buttery softness since I got them during the Sustainable + Clean Beauty at the Anniversary Sale this summer, but I've been getting so many compliments on them, I'm starting to love them even more.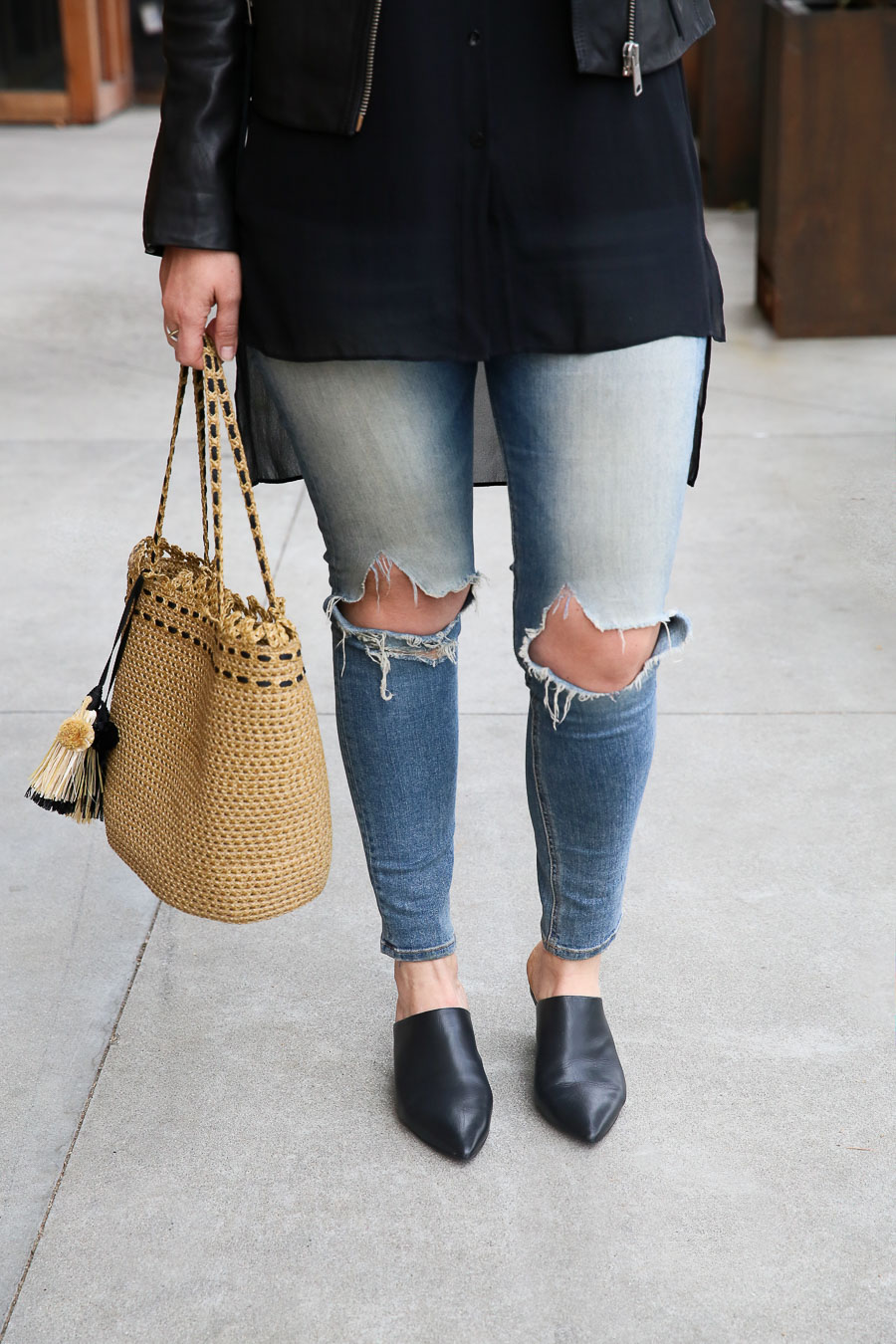 They pair perfectly with everything from denim to pant suits and dresses. There are many good reasons they're so trendy these days.
My only recommendation with mules is to get one with a bit of a heel or they'll slop around more like slippers than shoes.

Get this long shirt + jacket look. . .