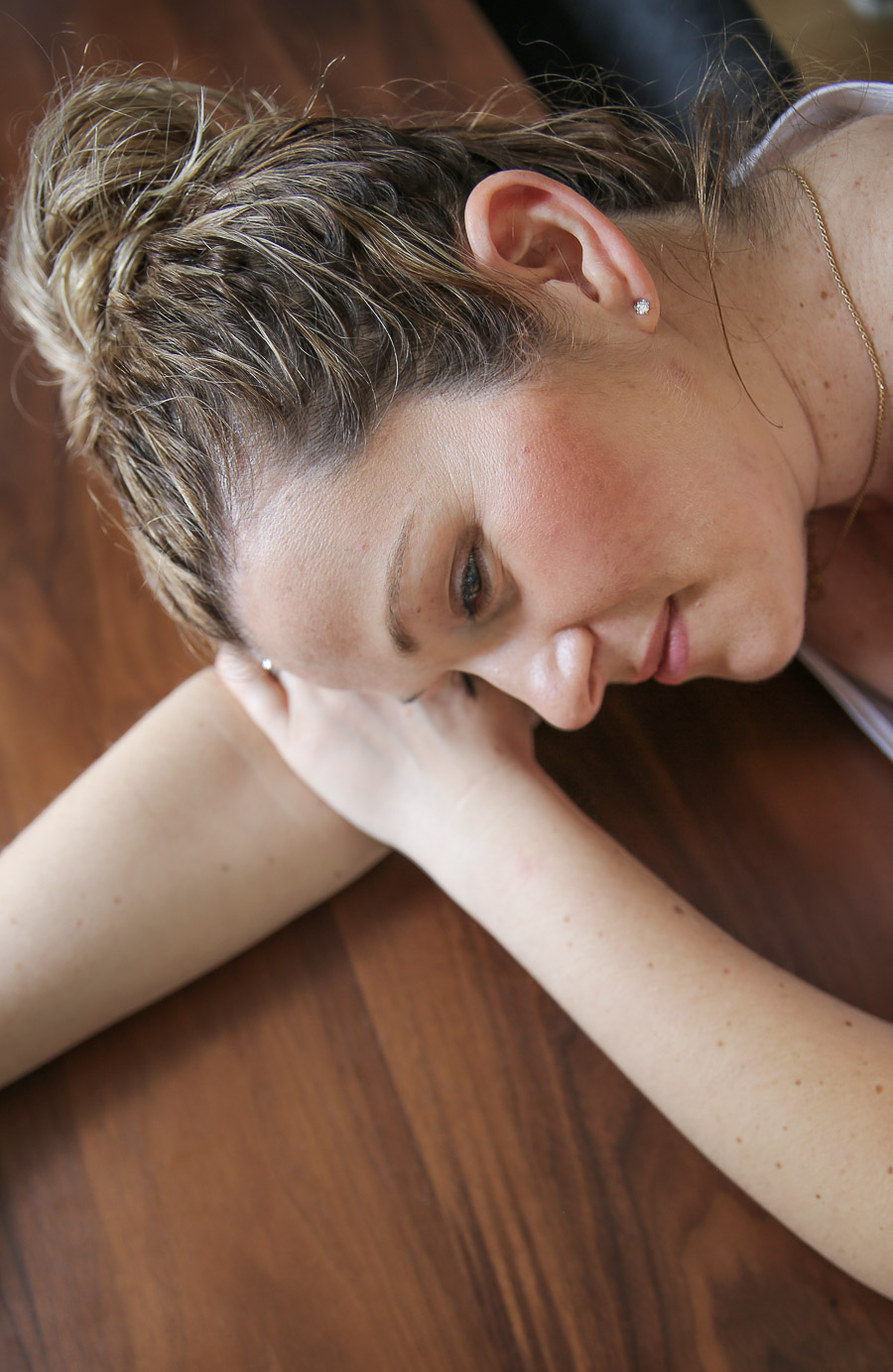 A little over a year ago, I shared my struggle with adult acne. Though I've struggled with acne for about the last ten years, it seemed to get really bad about 18 months ago. Whereas previously my breakouts with on my cheeks, all of the sudden, I started getting huge breakouts along my jawline – cystic acne. I knew it was time for a change.
You can read all about what I started to do in that post. Though my skin was generally improving with Dermalogica facials, chemical peels, and products, I was still struggling with the deep-rooted breakouts on my chin and couldn't figure out why…
What Causes Cystic Acne on your Jawline?
I had many conversations with my facialist – Sarah is amazing – trying to figure out the cause. She told me that breakouts along your chin and jaw are hormonal for some people, but they're also often diet-related.
I consider myself a fairly healthy eater. I don't eat a lot of chocolate or cheese (I have my other vices), which are the two most common triggers I've heard. I know that some people opt for a vegan diet for their skin as well.
Before adopting my husband's newer diet, I didn't consider myself a huge meat eater. And I've had times of being fairly vegetarian (with little in the way of dairy); I was still struggling. No. Diet just didn't seem like my trigger.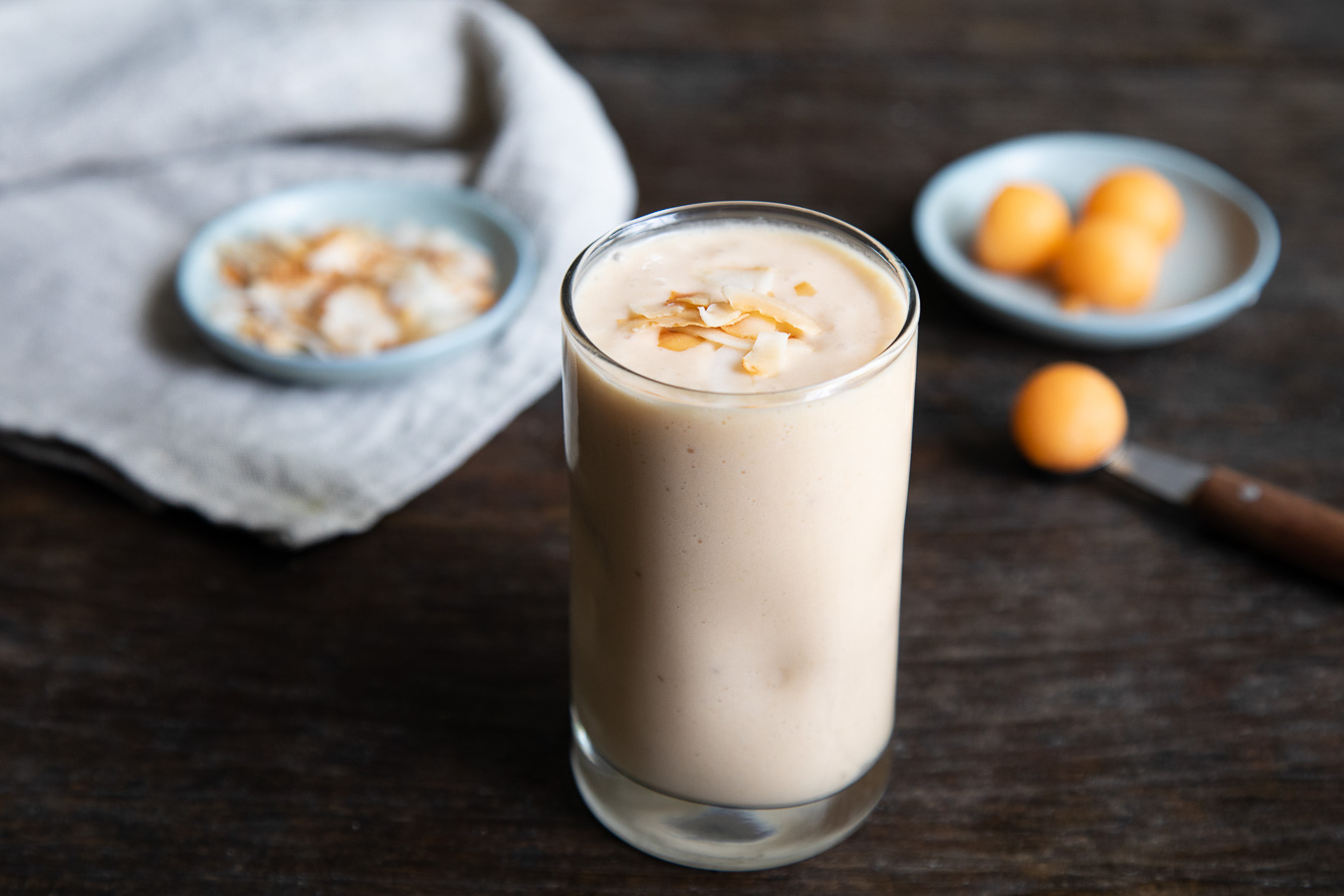 Detox Powders for your Skin
Last summer, before I got pregnant, I did two things that seemed to help me get closer to the solution. The first was to use a detox powder in smoothies. I used The Beauty Chef's "Glow" powder in morning smoothies. It helps clear your gut and your skin. It has a tasty berry flavor and I really enjoyed using it.
At the same time, I stopped using any artificial sweeteners, including in my chewing gum (sweetened and flavored with aspartame – like most chewing gums)! I love chewing gum between meals and to wake up in the afternoons, so this was a hard transition for me.
Within 30 days, my skin seemed to be clearing. Of course, my first trimester lent itself to its own set of breakouts, but they weren't like the big, big breakouts I'd been struggling with.
I was hesitant at the time to say I'd figured out the cause of my acne since I was newly pregnant and those hormones have drastic effects on skin condition (positive and negative).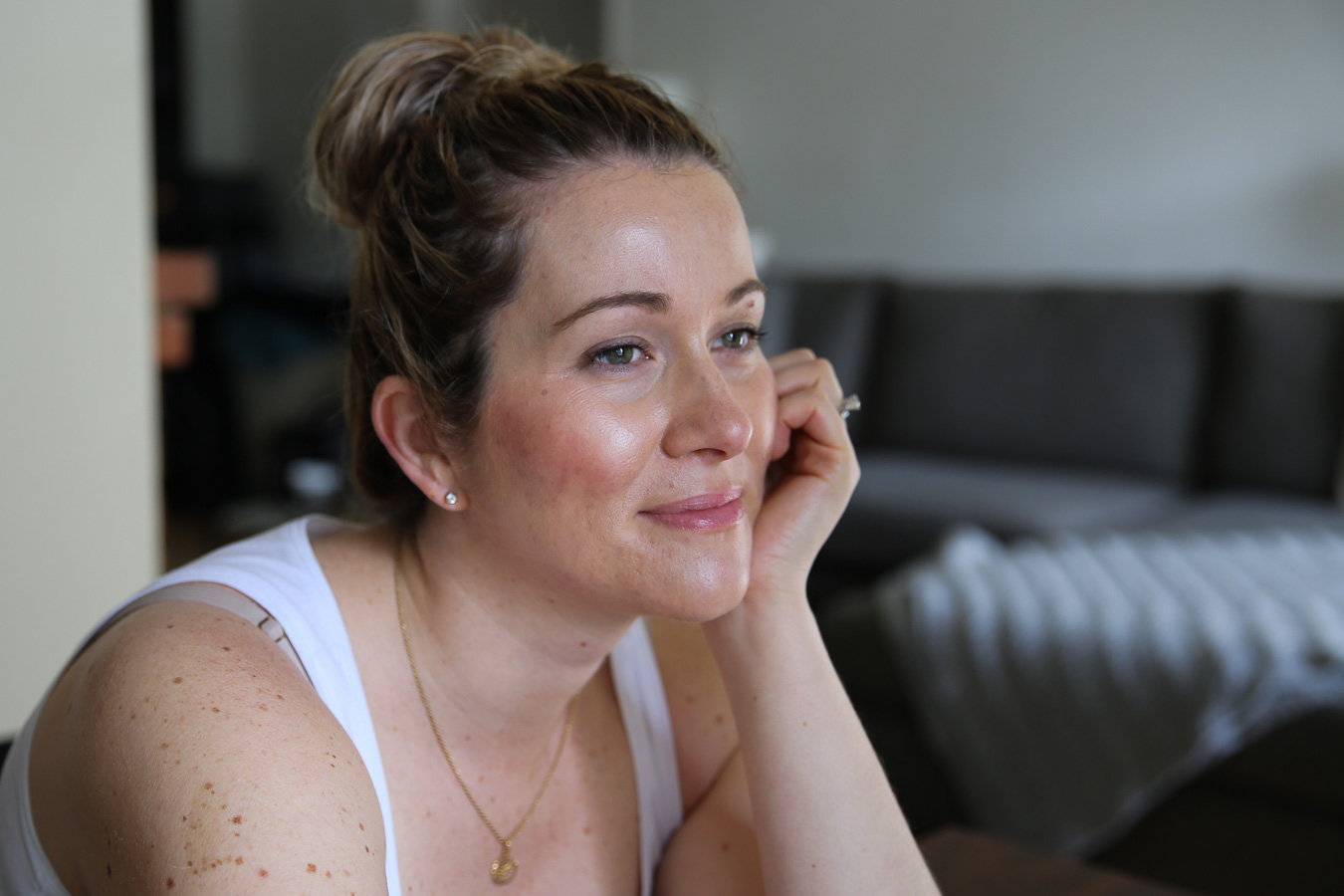 Finding the Cause of My Cystic Acne
Anyway. A few months later, I gave in on the gum thing. I missed that habit of mine immensely and didn't think chewing gum would really hurt our little one.
Within a few days of chewing the gum, however, the big breakouts came back. I couldn't believe it. I stopped chewing the gum and found some non-aspartame gum – not nearly as good, let me tell you.
So I struggled through that gum (maybe struggle is too harsh of a word, but it certainly wasn't enjoyable)! Figuring my system had reset itself, I actually chewed some of that delicious minty (aspartame-sweetened) gum again about a month ago.
And another big breakout came back within a few days. There was no denying it, the aspartame-gum was causing my acne. Apparently aspartame acne is a thing!
So. Here's the crazy thing. I've been chewing gum for over a decade. It wasn't until 18 months ago, however, that my system finally had enough and freaked out. I have no idea if it's just the aspartame in gum or if things like diet soda, etc. will cause problems too. I haven't been drinking soda since I've been pregnant, so that's something I'll figure out after, I suppose.
This also isn't to say that if you struggle with adult or cystic acne, that an artificial sweetened may be your trigger. It's more to point out that there's something in your diet your body doesn't like. It will likely take time to figure out your cause and it may not be the usual thing or something you even consider to be "bad."
Recovering from Acne
I still have some breakouts – who knows how long it will take to get it all out of my system.
My biggest problem at the moment is getting rid of the scarring while using pregnancy-safe products. There are actually quite a few products out there that are clean and safe for pregnant women. Check out this list of pregnancy-safe eye creams just to get an idea!
Before taking care of the scarring, however, I had to find the cause of my cystic acne, or I'd be caught in a vicious cycle of getting new breakouts while trying to rid my face of previous ones!
If you're still having breakouts, this blemish oil is a great item for your beauty arsenal – and it's clean beauty. You just apply as needed throughout the day and it'll quickly diminish your blemishes!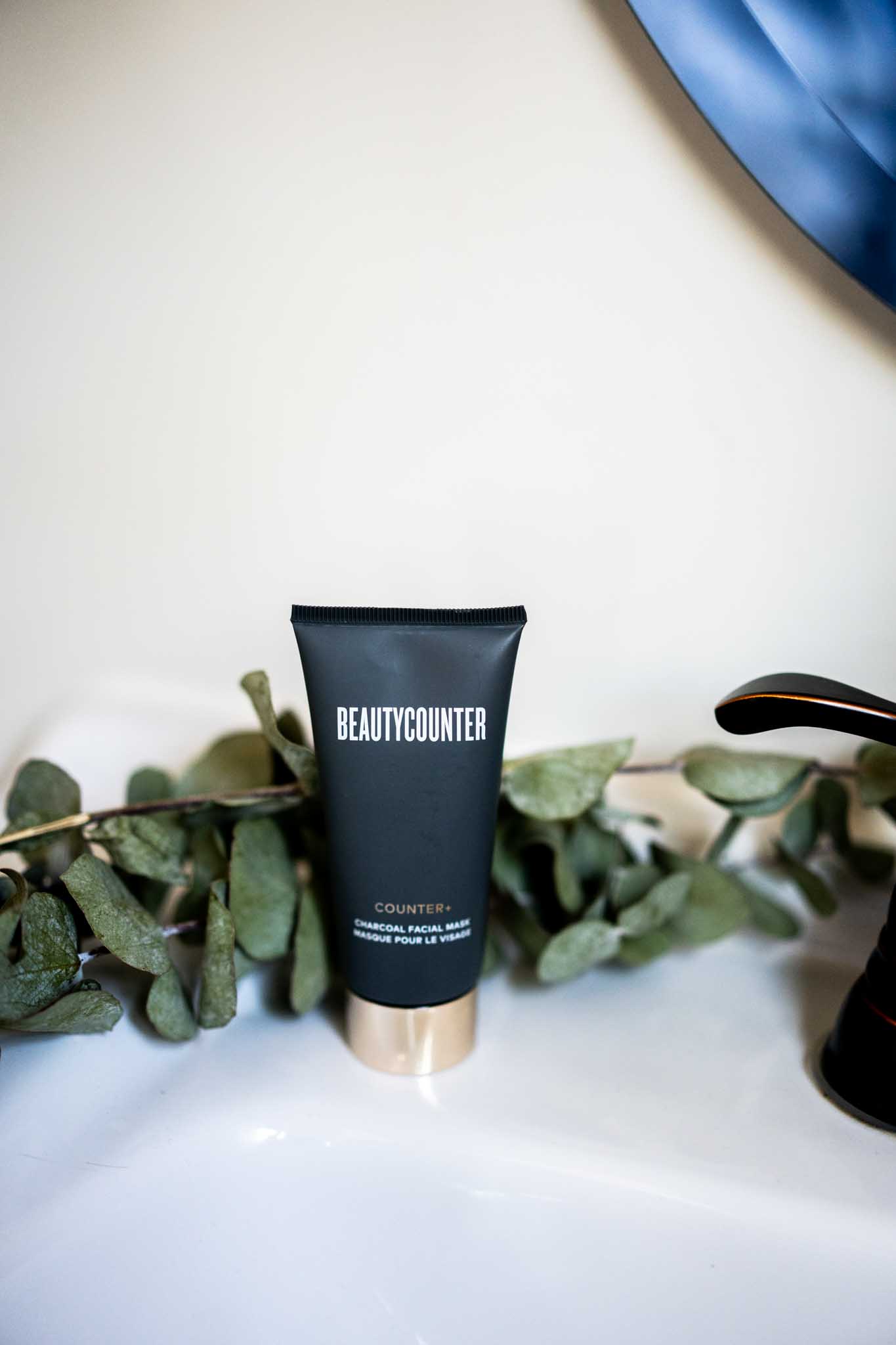 Better Beauty Products
I am also now a fan of clean beauty products as they're crucial to keeping you skin and body healthy!
Since clean beauty is an important part of sustainable living (what we wash down the drain matters as much as what we put on our skin), be sure to check out these other clean beauty roundups:
Clean Beauty at Nordstrom
Clean Beauty at Sephora
Clean Beauty at Target
Clean Beauty at Walmart
Clean Beauty at ULTA
Best Beautycounter Products
Common questions include do shampoo bars really work and how do you use them? What natural deodorant actually works? What's the best safety razor for women (and how to use them properly). And how to clean your makeup brushes (on the cheap and easy)!
There are also great clean skin & hair care products for men!
And you'll want to check out these wonderful clean beauty bar soaps as well as body tools for smooth skin all over yourself!
And be sure to check out BeautyCounter products. Feel free to email me with any product questions or overall help with their products!