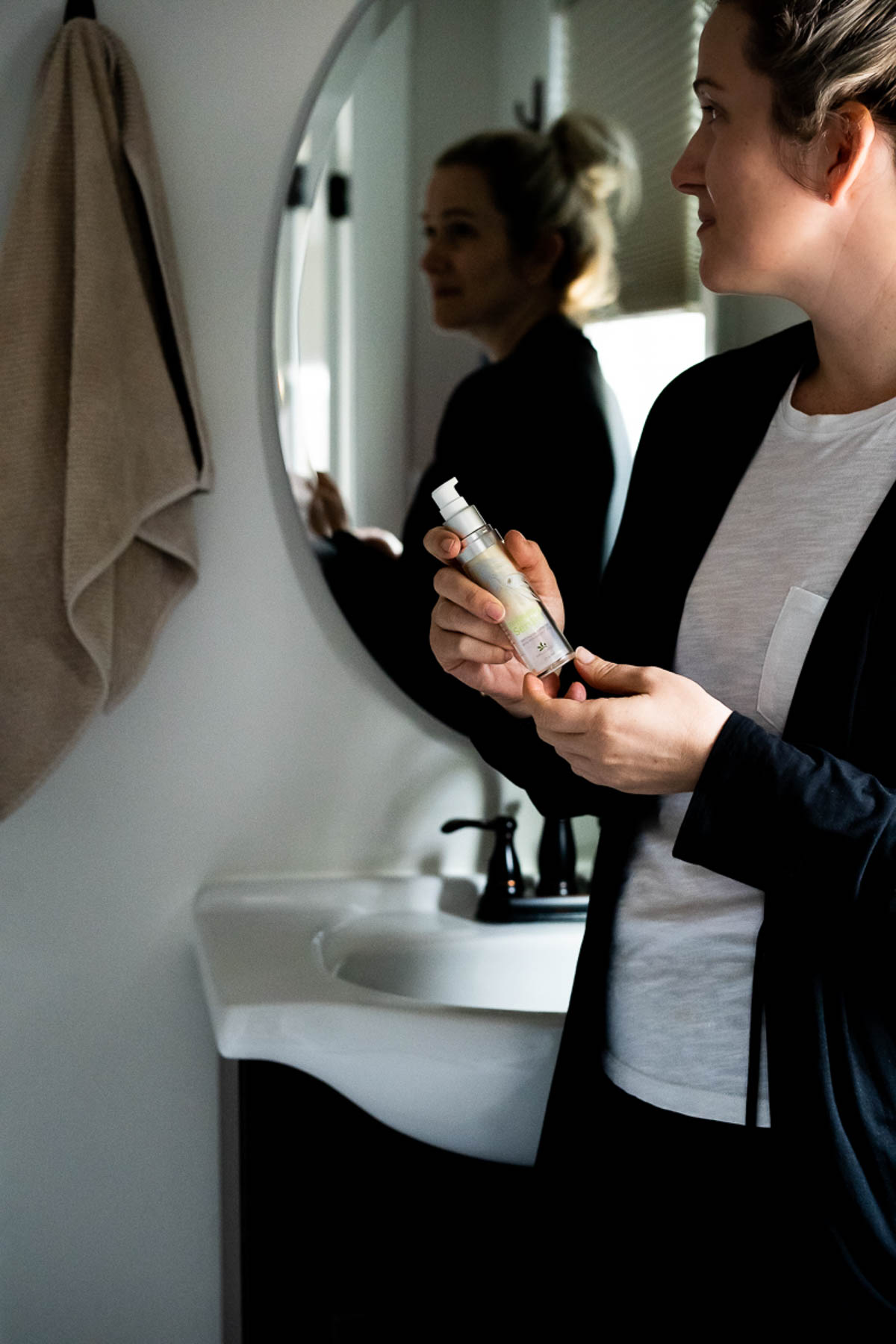 When it comes to skincare, I think there are a lot of uncertainties about clean beauty and skincare that actually "works." The truth it clean beauty products can be just as effective as non-clean versions, so let's start with clean beauty retinol products.
As with just about everything I talk about on here, the definition of clean beauty can vary. Some people only want vegan products, others only plant-based.
Some people just want transparency with the ingredients in a product. And if we're just worried about packaging, some people just want plastic-free or even refillable makeup!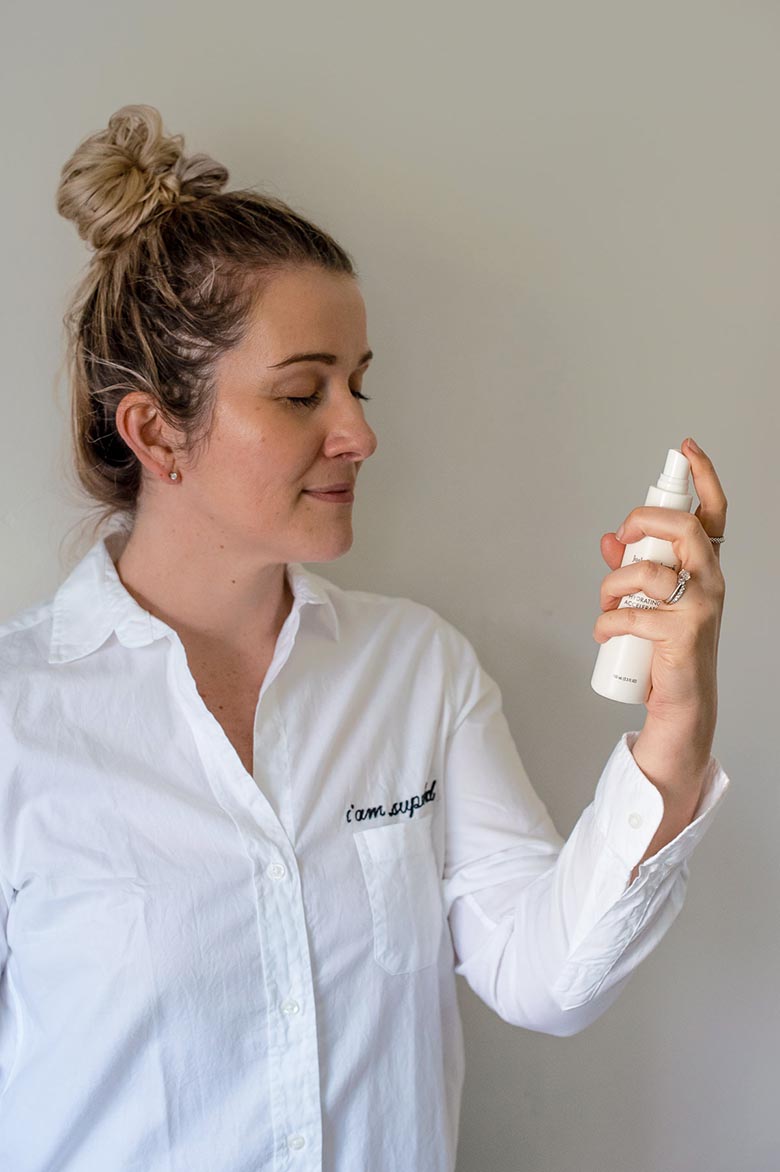 Clean Beauty Retinol
What is retinol and what does it do?
You probably hear a lot of retinol and its magical effects, but do you know what it is? I didn't either for a long time.
Retinol products contain vitamin A. Retinoid products help with cell turnover, so they're a great option for anti-aging (i.e. minimizing wrinkles and lines). They're also good for acne issues as they help to keep the skin clean.
Retinol in itself is synthetic, but it is safe.
If you want to avoid everything synthetic, there are some plant based options, including squalane oil, bakuchiol, and rosehip oil. Each of these will take longer to get the job done and might not ever be as effective, but THEY DO WORK too.
At the end of the day, if want a skin refresh but don't want to do face peels or stronger treatments, these clean beauty retinol products are for you!
Retinol Tips
A few notes about retinol usage. The whole purpose of using these products to turnover skin calls, so as it starts to work, newer, younger skin will come to the surface. Because of this, most retinol products are night time skin routine items and you must use a strong sunscreen.
Let me say that last part again. YOU MUST WEAR A STRONG SUNSCREEN if you're using these products! Luckily there are a bunch of actually fabulous face sunscreens to use!
Also. Most retinol products are a no go if you're pregnant or nursing.
And, finally, if you're using a retinol product, make sure to take it easy with the other products in your skincare routine. Since these products bring new skin to the surface, you don't want to be using other stronger/harsher products!
Clean Beauty Retinol Products
Alright. So, let's got to the products. Below are the highest rated clean beauty products with retinol. I've noted the products using a plant-based version of Vitamin A.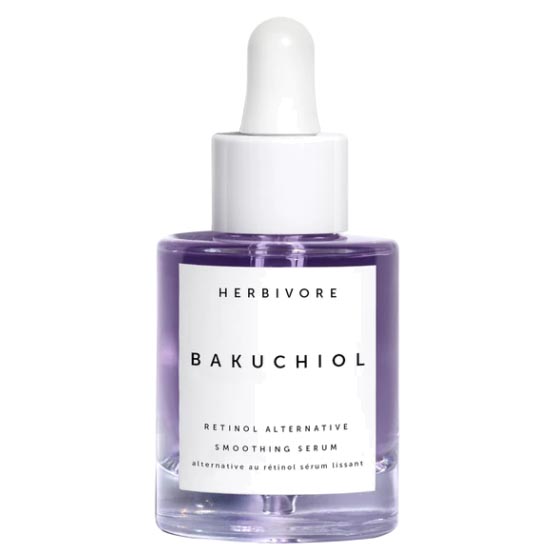 HERBIVORE Bakuchiol Serum
From the beloved beauty brand HERBIVORE, this plant-based retinol alternative is a lightweight serum that helps minimize the appearance of fine lines and wrinkles.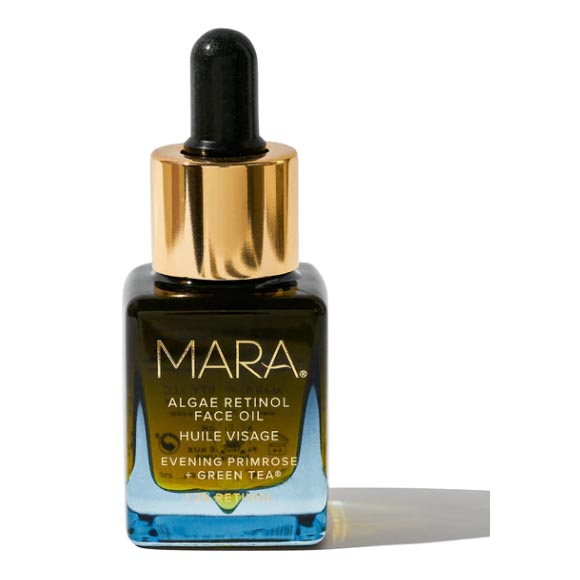 MARA Algae Retinol
MARA's algae retinol face oil utilizes green tea and evening primrose in addition to algae to infuse skin with moisture and clean away older, dry skin cells. Available in 2 sizes.
Maya Chia The Straight A Treatment
Cultish clean beauty Maya Chia gentle retinol treatment works to moisturize and nourish skin while helping with hyperpigmentation and fine lines.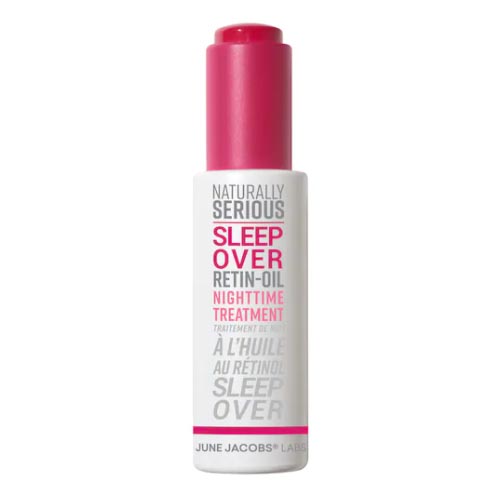 Naturally Serious Retin-Oil Treatment
Made with a plant-based retinol, this overnight treatment evens out skin tone and texture. It's also a great a budget-friendly retinol option!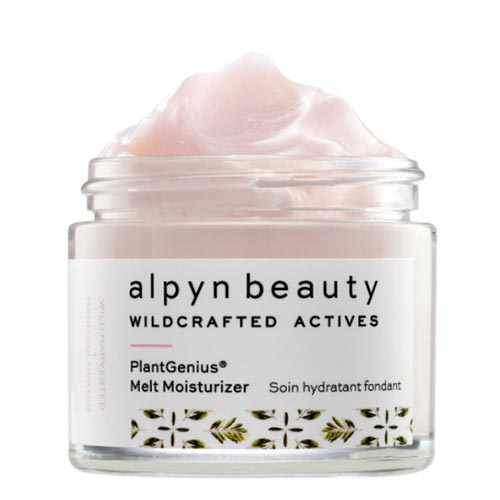 Alpyn Beauty PlantGenius Melt Moisturizer
Alpyn Beauty's hydrating and firming moisturizer is made with plant-based Bakuchiol. A great moisturizer before makeup application.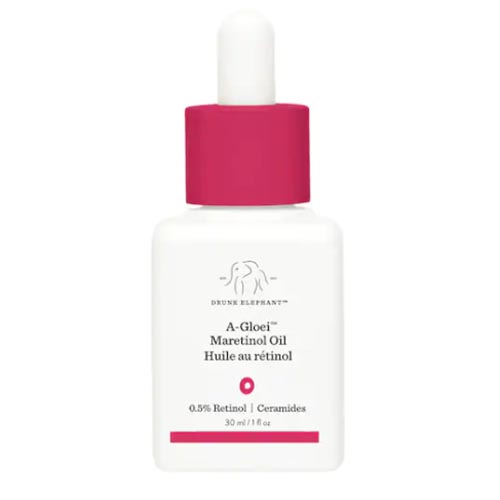 Drunk Elephant A-Gloei Retinol Oil
This face oil minimizes the look of lines, wrinkles, and blemishes, helping fight against dullness and uneven skin texture.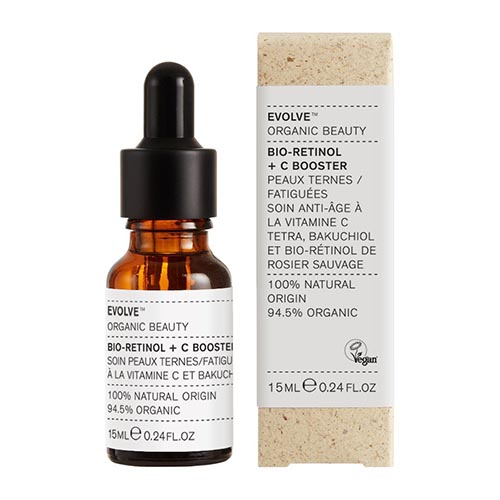 EVOLVE BIO-RETINOL + C BOOSTER
This oil based booster is a product to add to your moisturizer. It nourishes skin with vitamins A, C, F, and E while helping increase collagen production and hydration.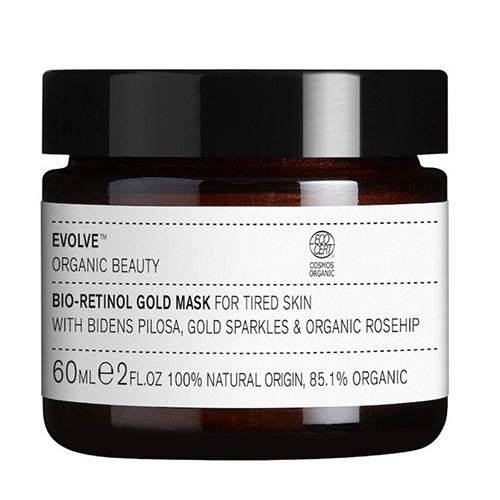 EVOLVE Organic Bio-Retinol Gold Mask
This clean beauty retinol product is a mask, not a serum. This plant-based retinol mask stimulates collagen, promotes cell turnover, and hydrates skin.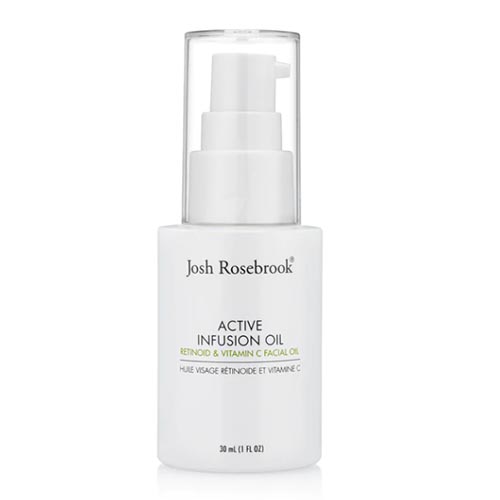 Josh Rosebrook Active Infusion Oil
By the clean beauty brand my husband uses, Jose Rosebrook's do-it-all oil is a nutrient-filled oil that smooths and tones skin!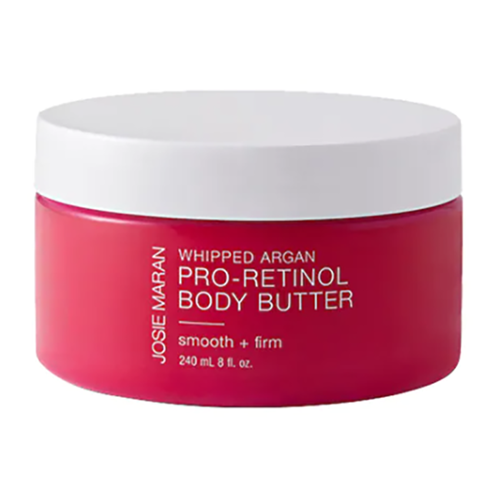 Josie Marah Pro-Retinol Body Butter
Not a face product, but a body butter that takes all the magic of retinol to the rest of your body. Think hands with fewer lines, help with scarring and acne on arms and back!
Clean Beauty
Since clean beauty is an important part of sustainable living (what we wash down the drain matters as much as what we put on our skin), be sure to check out these other clean beauty roundups:
Clean Beauty at Nordstrom
Clean Beauty at Sephora
Clean Beauty at Target
Clean Beauty at Walmart
Clean Beauty at ULTA
Common questions include do shampoo bars really work and how do you use them? What natural deodorant actually works? What's the best safety razor for women (and how to use them properly). And how to clean your makeup brushes (on the cheap and easy)!
And don't forget about makeup recycling and how to reuse containers!