It happens every summer. I walk through the markets and I'm overwhelmed with all the produce. It ends with me standing in the middle of the fresh cherries, berries, heirloom tomatoes, and stone fruit trying to figure out what to get. There are just too many summer produce recipes on my mind!
I want to buy them all and stuff my refrigerator full of all the tasty goodness that summer has to offer, but I know I shouldn't. I won't be able to enjoy them all.
I've been enjoying stone fruits and berries since May. Now I've moved on to cherries and fresh figs (a little late this year in California). Oh! and grapes! Help me. I think I might have a problem.
Anyway, here are 19 (yes, more than one to make per day this month) summer produce recipes so that we can all enjoy the produce as much as possible.
summer produce recipes
I love them all (truthfully), but the salted fig + honey crackers are a dream; this strawberry ice cream sundae it so simple and nothing short of divine with homemade whipped cream; and that pico de gallo recipe is easy, delicious, and so satisfying!
Oh. And that berry + burrata breakfast salad needs to happen immediately if you haven't tried it yet! Ok. I'm done. I hope. If you need me, you can find me talking to myself in the middle of Trader Joe's produce section.
Ricotta Toast w. Zucchini Squash
This ricotta and squash toast was inspired by a cafe in Southern California. I excitedly ordered only to be disappointed by a dish that didn't quite deliver. So I went home to make it myself and fulfill my tasty desires. Now it's perfect!

Berry + Burrata Breakfast Salad
his salad is my summer version of a salad I had at a get together a few years ago.Topped with cherries and fresh berries, it's the best way to enjoy summer fruit and add a healthy dish to your brunch spread.
Green Bean, Peach, Corn Salad
If you need a recipe that screams summer, it's probably this salad. Three of my favorite summer flavors combine in the salad. Everyone will be reaching for seconds!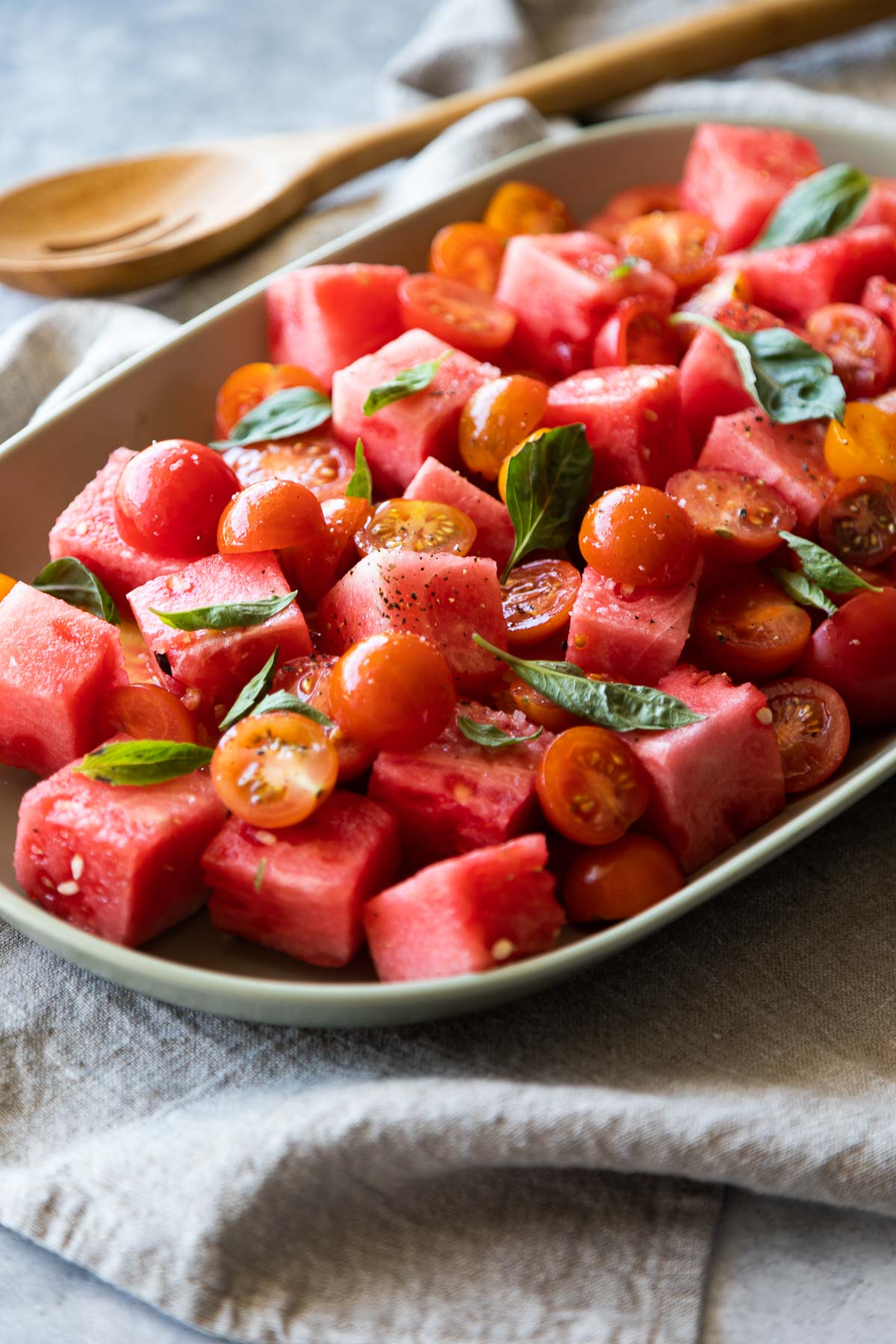 Heirloom Tomato, Basil, + Watermelon Salad
This summer salad combines some of the most vibrant flavors of summer.
I can eat a lot of watermelon and a lot of heirloom tomatoes on their own, but why skip out of the delicious fun of combining them together for this fast and easy salad that everyone will love.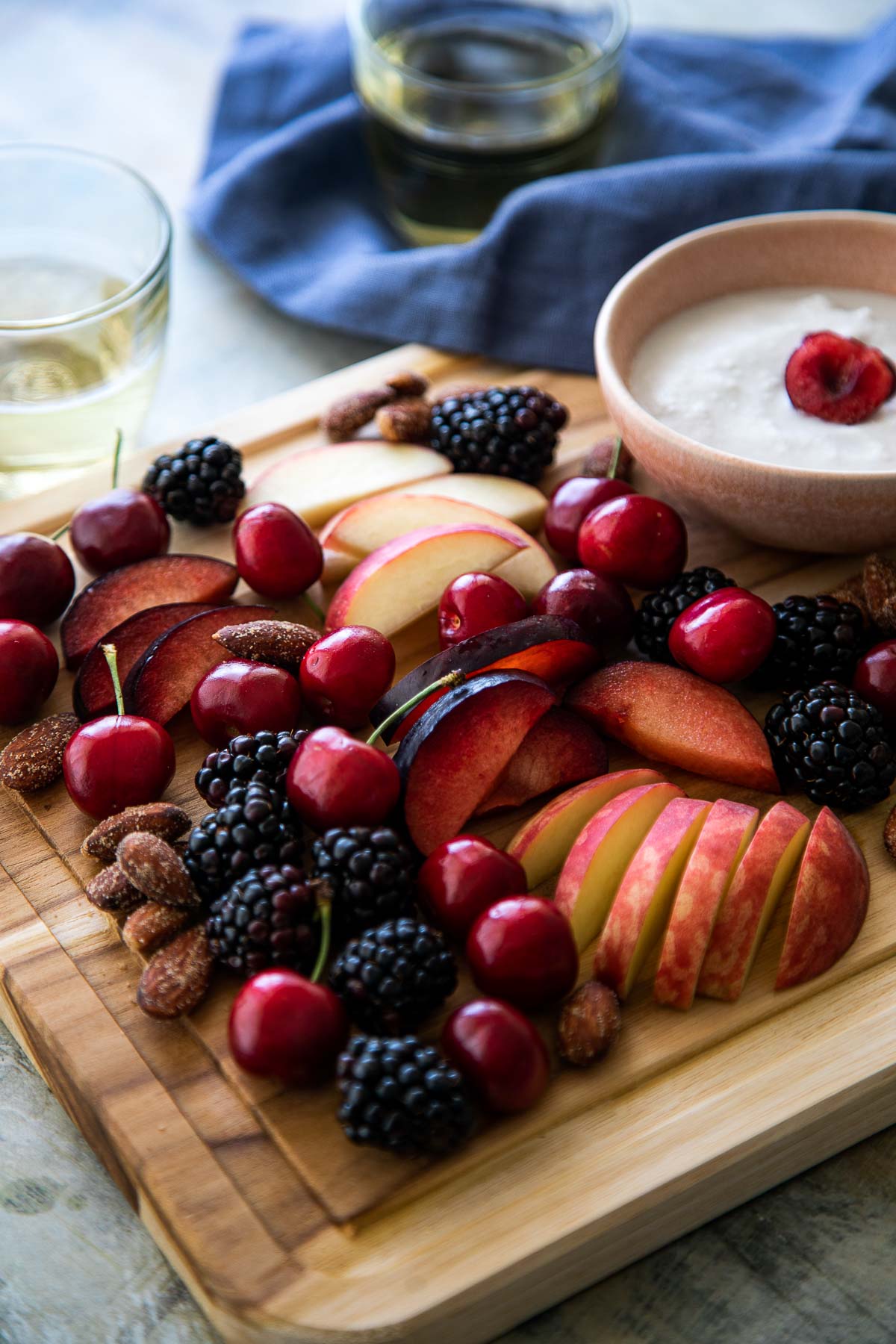 A gorgeous summer appetizer featuring seasonal fruit in a variety of sizes and flavors. Mixed with a cinnamon coconut cream, this dish will be a memorable one year round!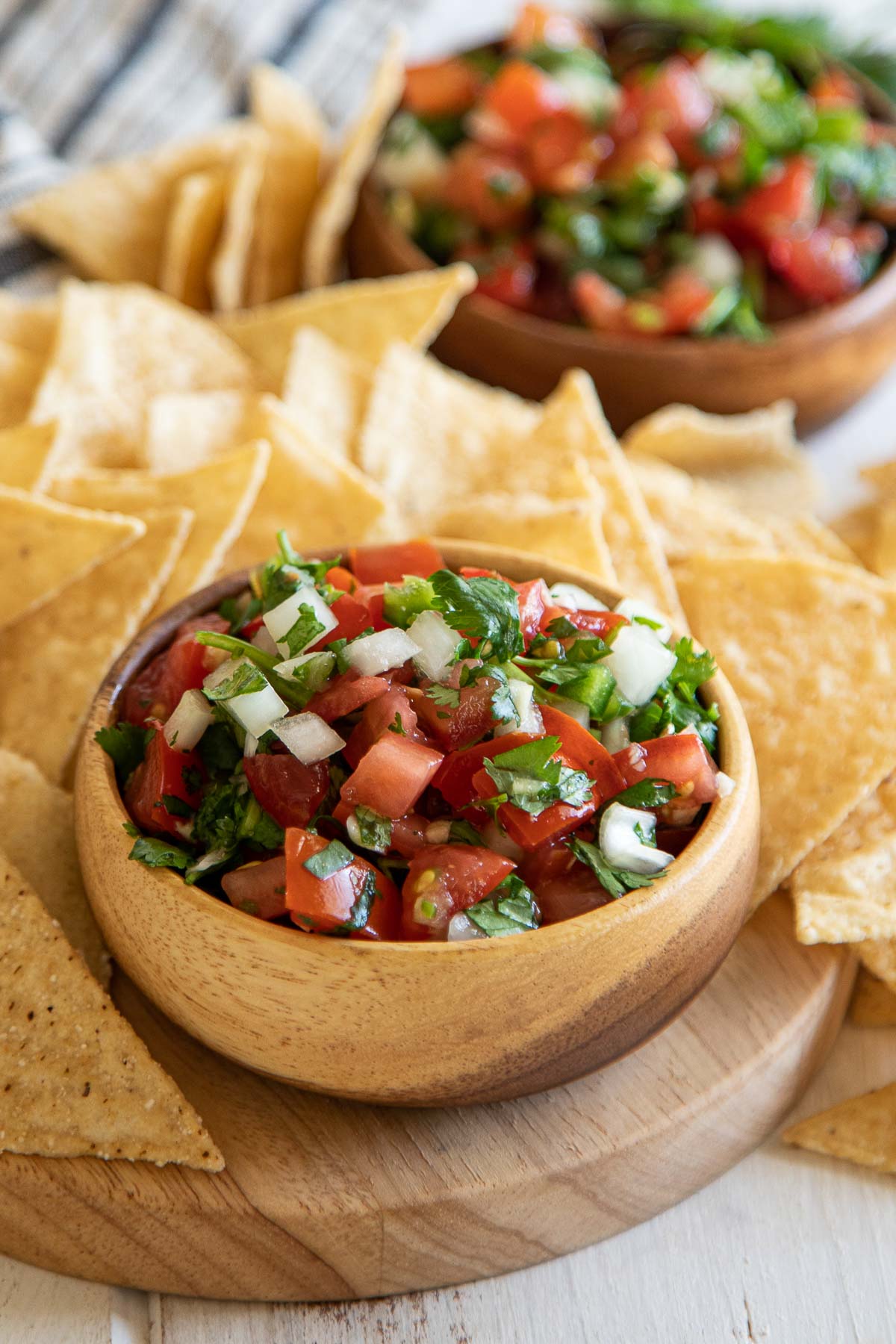 Homemade Pico de Gallo
There are so many fancy recipes that foodies and recipe creators dream up (looking at you, super tasty strawberry salsa), but sometimes the basics are better than anything new.
This pico de gallo recipe is just a delicious combination of great flavors. It makes a lot and it never seems like too much!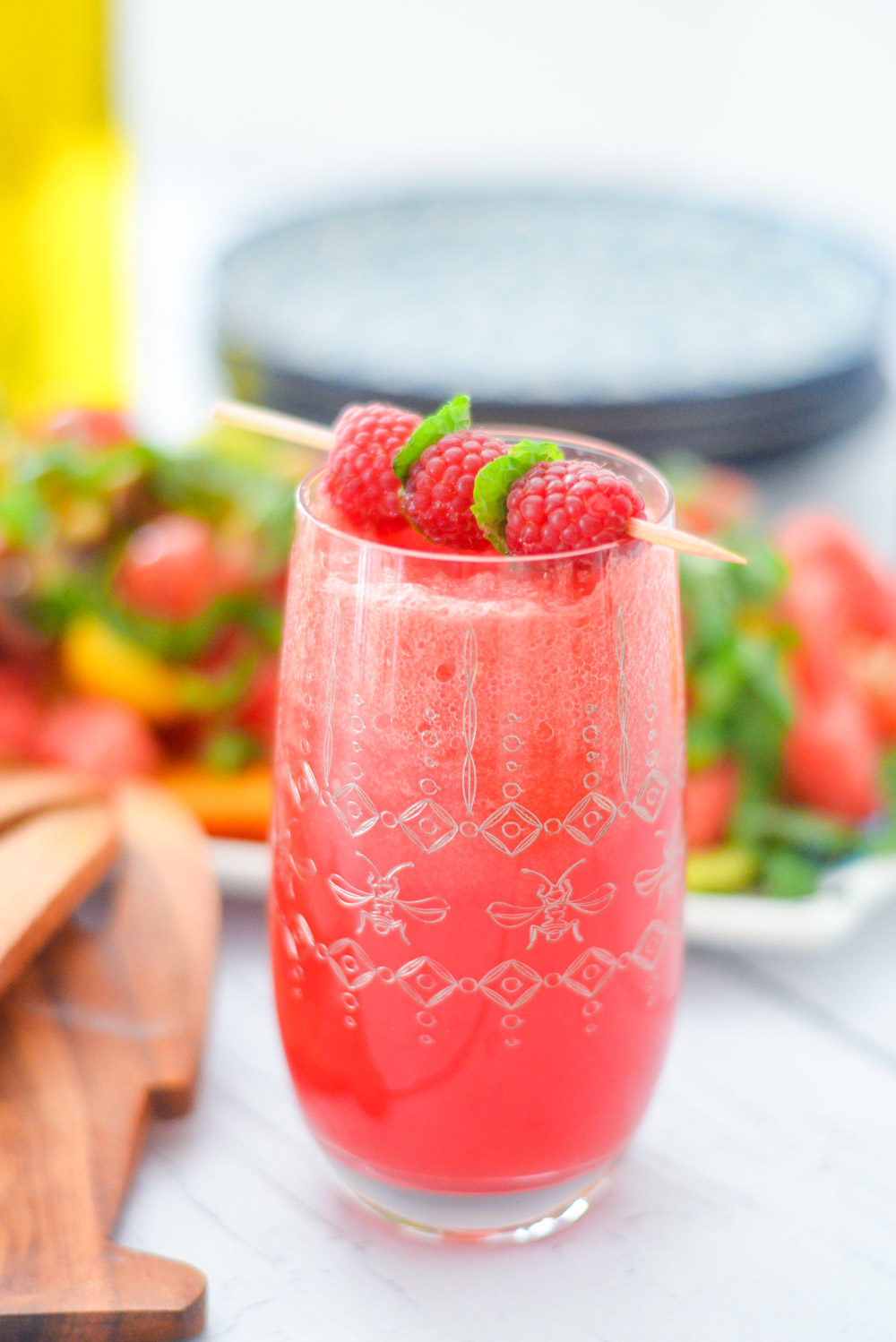 Watermelon Raspberry Fizz
If you've never had watermelon juice, then I think you're about to fall in love. Part of the juice craze has led me to try some fruit juices that I would never have previously considered.
Possibly my favorite is watermelon juice, which is blended watermelon. It's so refreshing and GREAT with a splash of fizz and a twist of lime!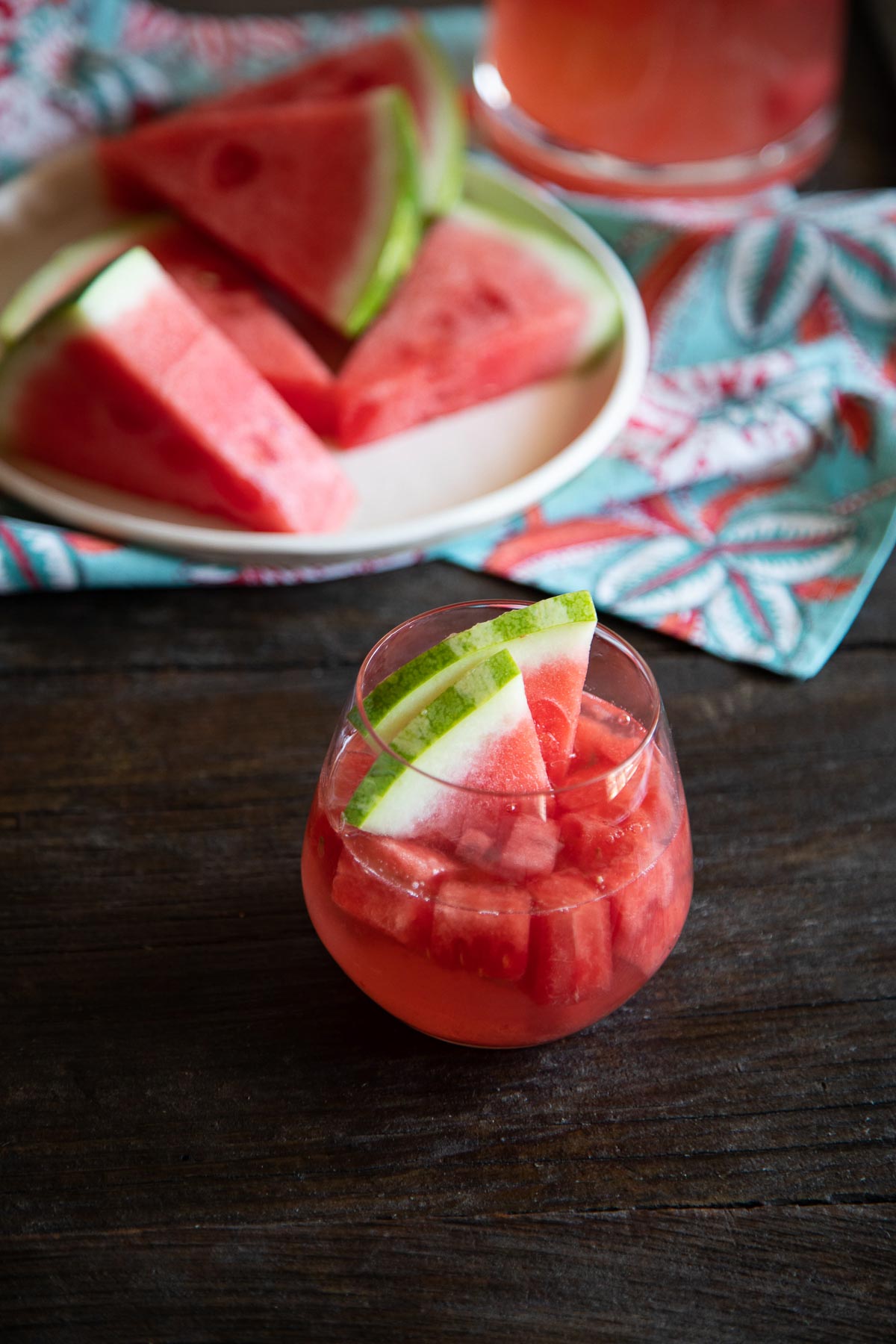 Watermelon Sangria
This watermelon sangria is the perfect summer sip. The sweet, comforting summer flavor of watermelon pairs perfectly with a chilled rose.
Enjoy this before dinner under the stars or while you're staying cool in the pool.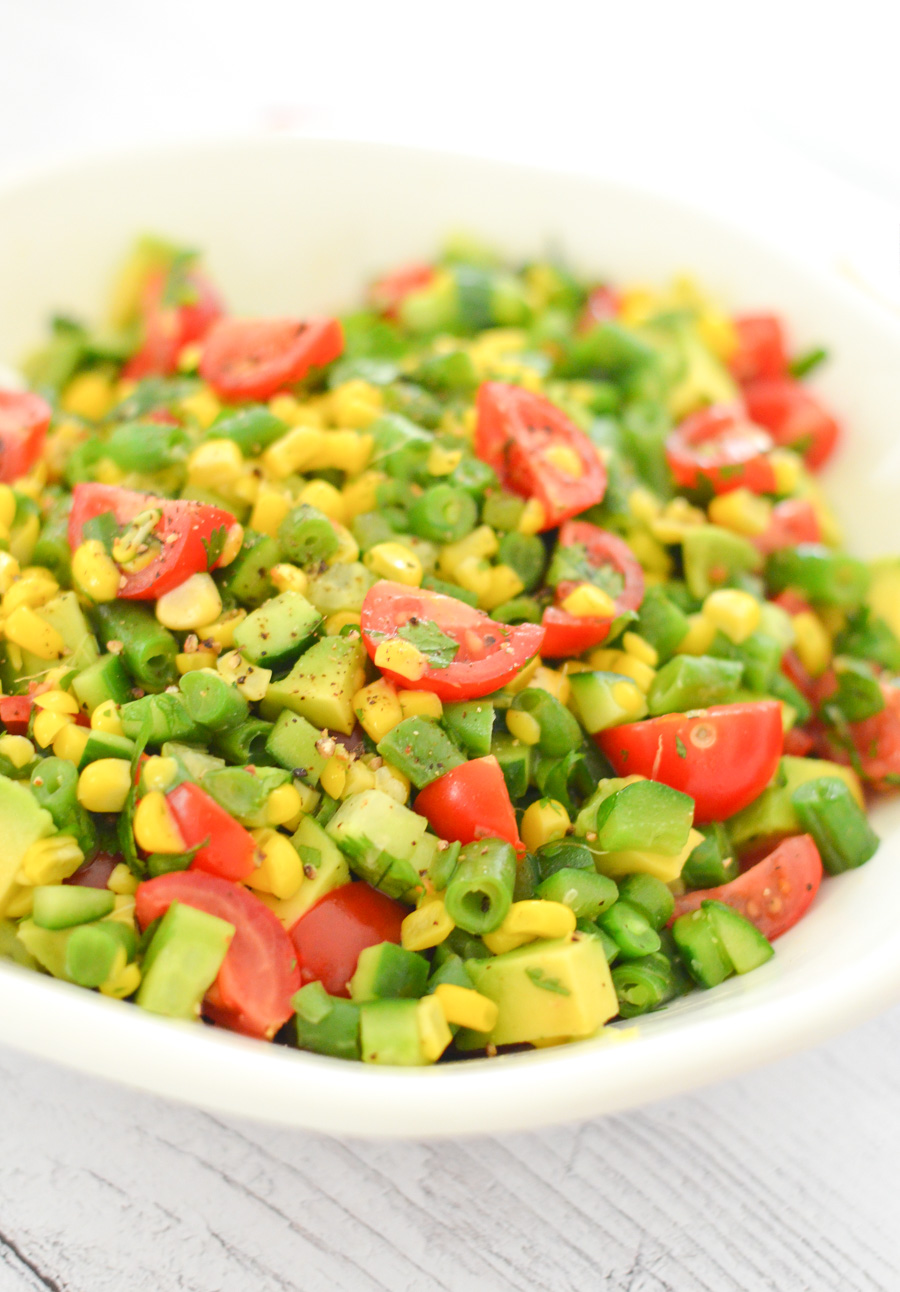 California Succotash Salad w. Avocado
This recipe is my take on the traditional American side dish. A mix of fresh and cooked veggies mix with avocado (that seems to make everything "Californian") and fresh tomatoes, this salad combines everything to love about summer produce!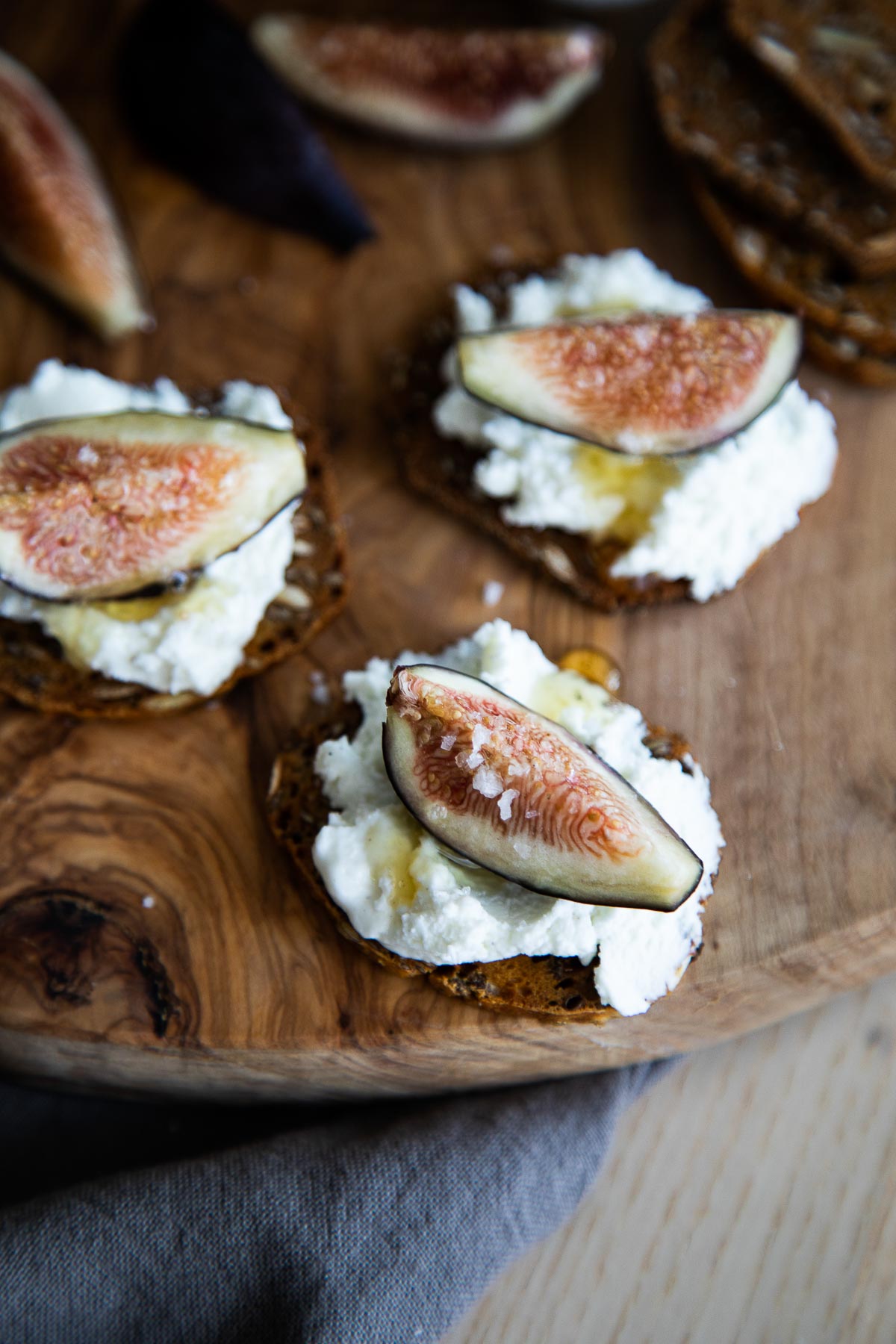 Salted Honey + Fig Crackers
I was late to the world of fresh figs. Once I had them, however, I was hooked and could never get enough. Figs are the perfect accompaniment to the salted honey and goat cheese featured on these cracker appetizers.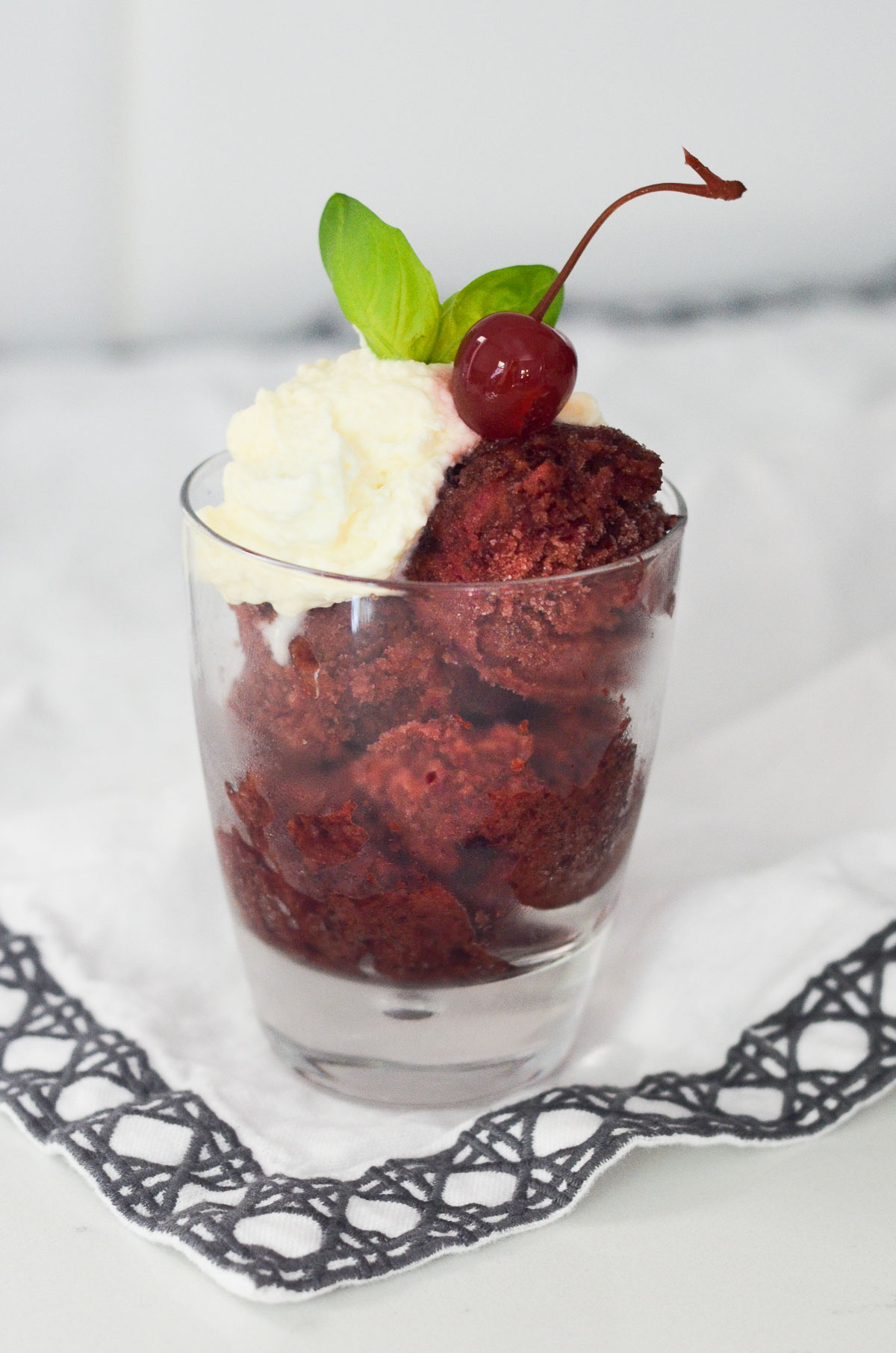 Cherry Sorbet w. Basil Whipped Cream
Enjoy the refreshing flavor of cherry sorbet made with just frozen cherries.
Top it with delicious basil whipped cream for a perfect summer dessert. The basil whipped cream combines basil infused whipping cream and basil simple syrup (both can be made ahead of time) for a deliciously sweet and slightly earthy morsel.
Perfect for 1, 2, or a party of more!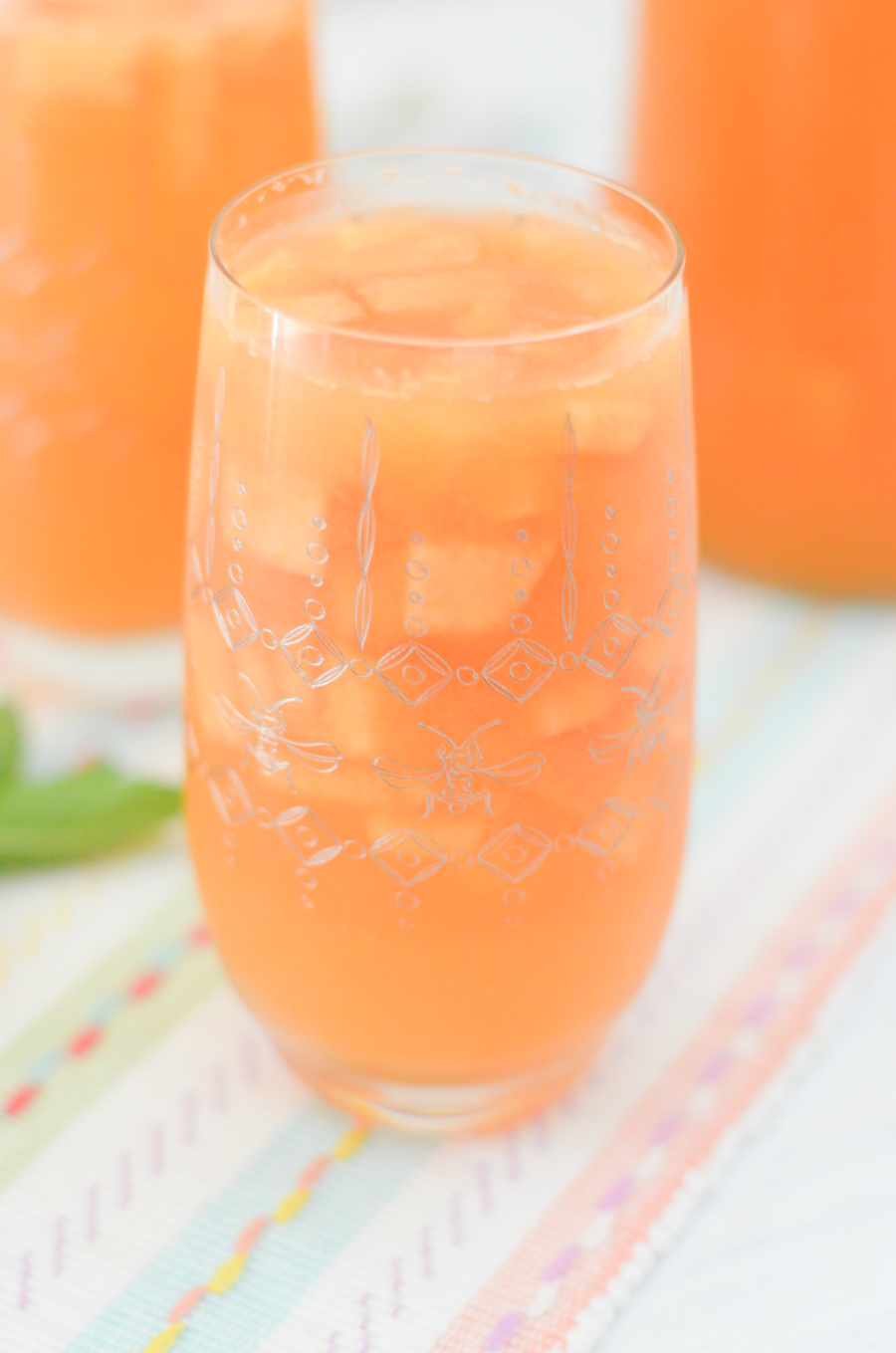 Chardonnay Cantaloupe Sangria
Along with a strawberry sangria, we served this cantaloupe chardonnay sangria at our wedding. Cantaloupe juice seems like a foreign concept, but it's actually quite tasty (yes, even on its own). It's a refreshing way to enjoy a cocktail on a warm summer day wedding or not)!
And if you have leftover cantaloupe, try this coconut cantaloupe smoothie! It's DELECTABLE!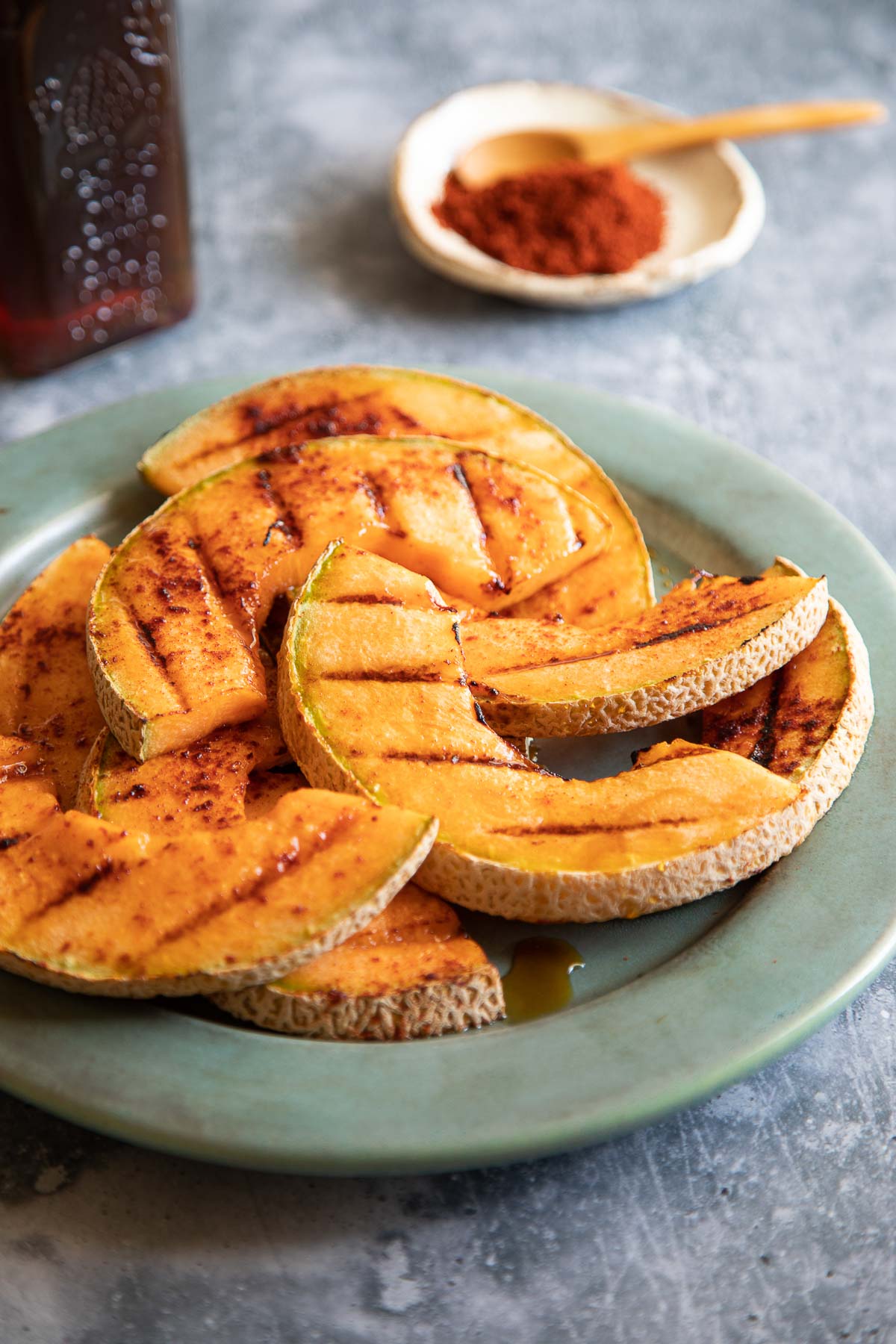 Sweet + Spicy Grilled Cantaloupe
Grilled fruit is one of the most underappreciated summer joys, in my opinion! You might be familiar with grilled peaches, but the list of delicious fruit doesn't have to end there.
Grilled cantaloupe is really next level and the combination of the smoked paprika and the honey really makes it a taste treat sensation!
Strawberry Ginger Sangria
This simple 3-ingredient sangria was one of the first recipes I created for the cocktail hour of our wedding and it ended up being one of the two we served. It's so satisfying and delicious yet still so easy to make – exactly what we all need in the summer!
Be sure to check out these fresh strawberry cocktail recipes as well as these summer mocktail recipes to quench your thirst, no matter your mood!
Strawberry Thyme Jam
At our wedding, we gave away homemade jam and mini succulents as our wedding favors. My mom and I made the jam, including this strawberry thyme jam.
The thyme adds a hint of depth and the lemon juice counters the sweetness of the berries and sugar. It's an addictive treat (and super tasty on homemade biscuits)!
Honey + Plum Jam
When ripe, plums are the most delicious fruit, but having that patience can be hard. This jam recipe capitalizes on their fresh summer flavor, but you don't have to wait until their perfectly ripe.
Sweetened with honey in place of sugar, this will be your new favorite summer jam!
Plum Sangria
I created sangria recipes for our wedding because we could only have beer and wine. I learned to embrace the fresh flavors of the season to make new recipes.
Using the tasting notes on favorite bottles of wine, it became easier and easier to pair fruits and wine for delicious sangrias. This pinot grigio sangria with plums is a fun way to enjoy those summer plums that are so often forgotten.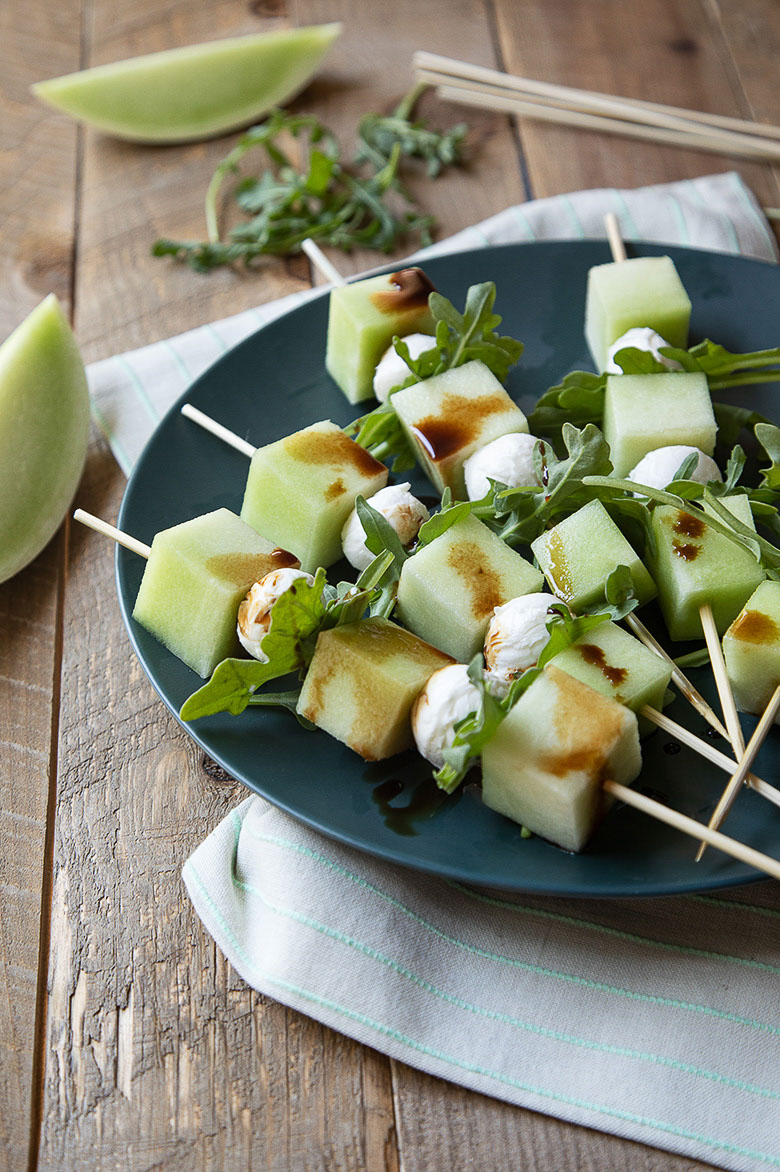 If you want to look fancy but have no desire to do much cooking (or put in much effort), these honeydew skewers are perfect. You just have to cut the melon and then slide all the ingredients on the skewers. Et voile! You're ready!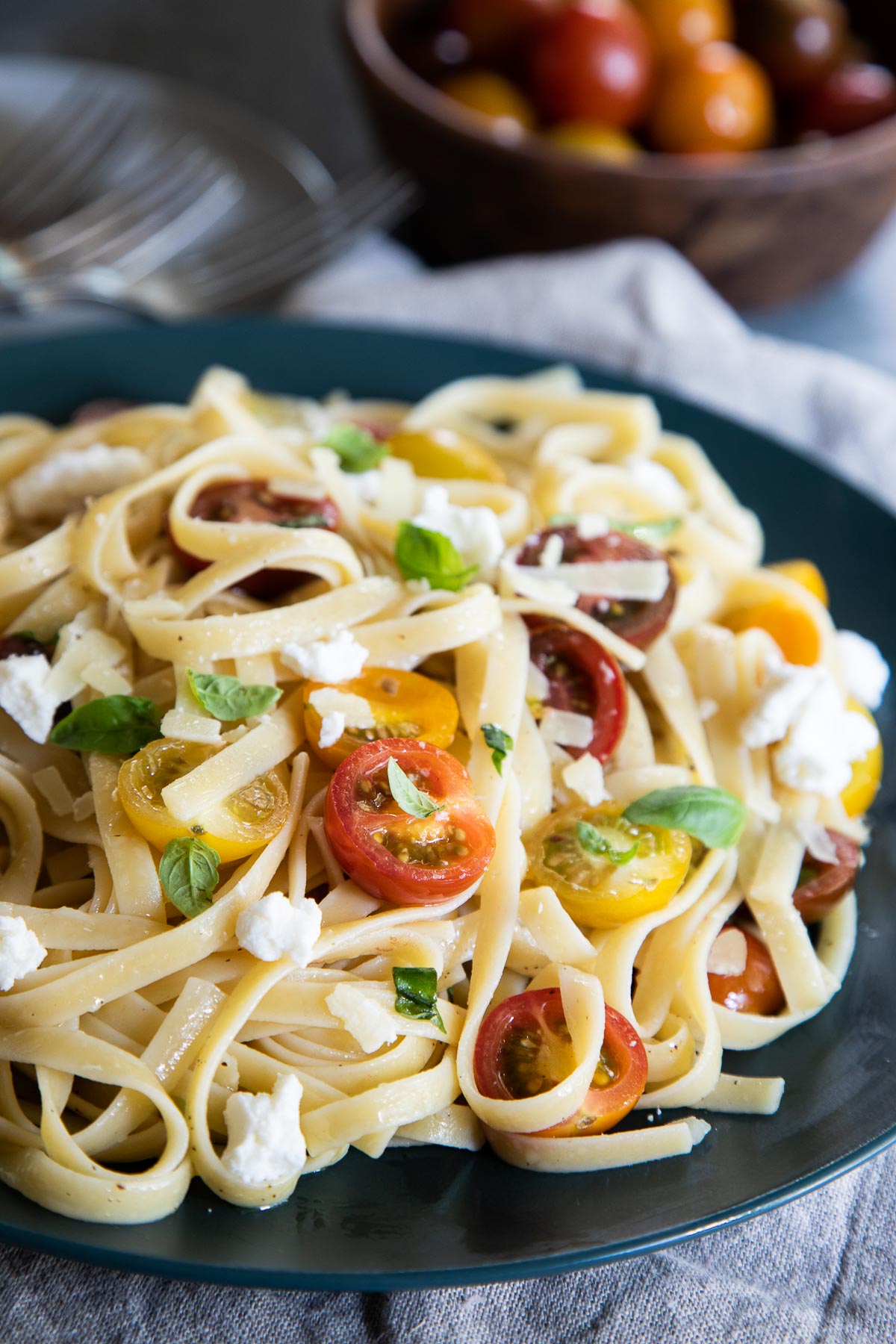 Fresh Tomato Pasta
Let the deliciousness of summer heirloom tomatoes shine in this fresh tomato pasta dish. Finished with ricotta cheese, this might become you favorite recipe for all it's flavor and how little work it is to pull together!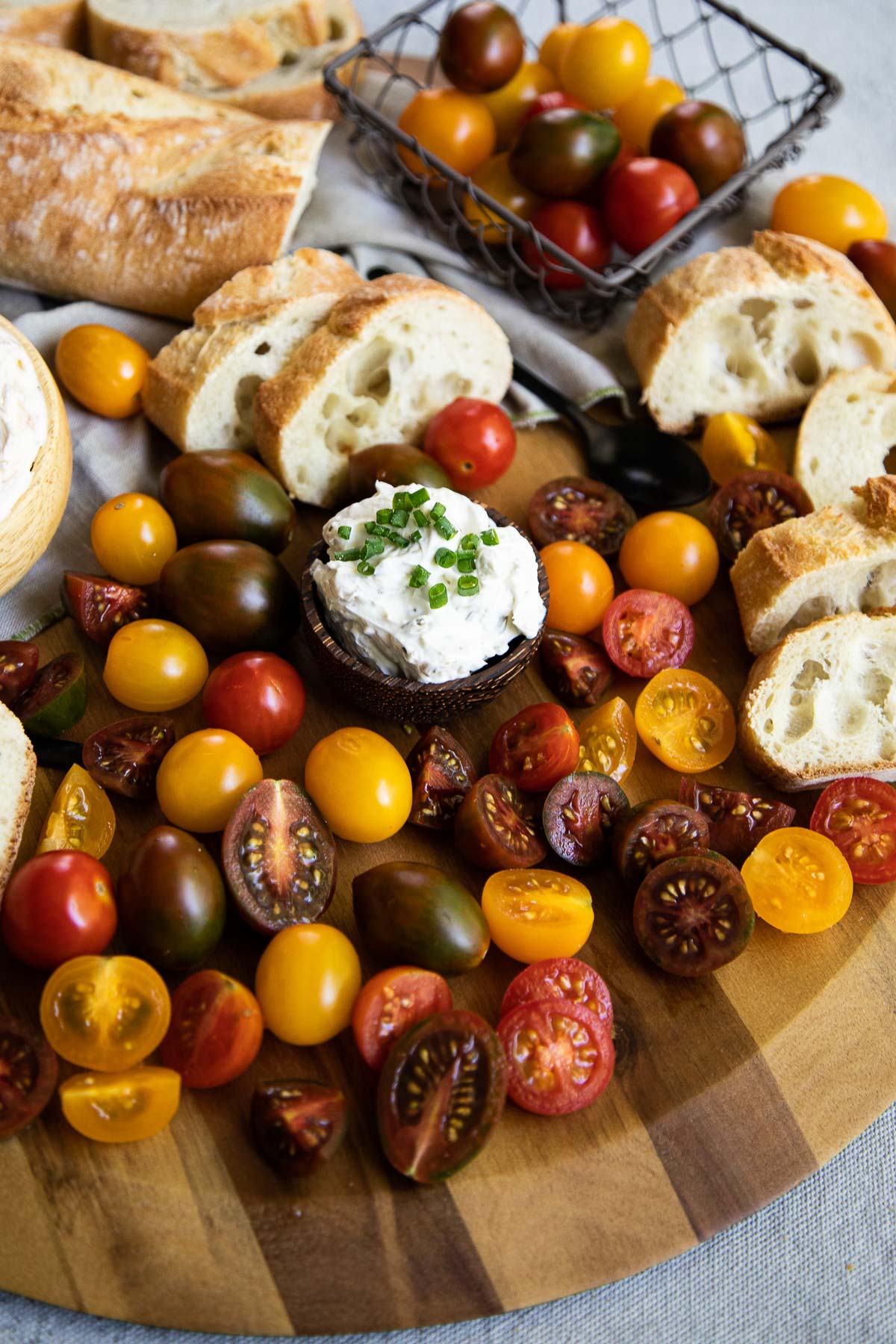 Summer Corn Pasta with Zucchini
Let the deliciousness of summer heirloom tomatoes shine in this fresh tomato pasta dish. Finished with ricotta cheese, this might become you favorite recipe for all it's flavor and how little work it is to pull together!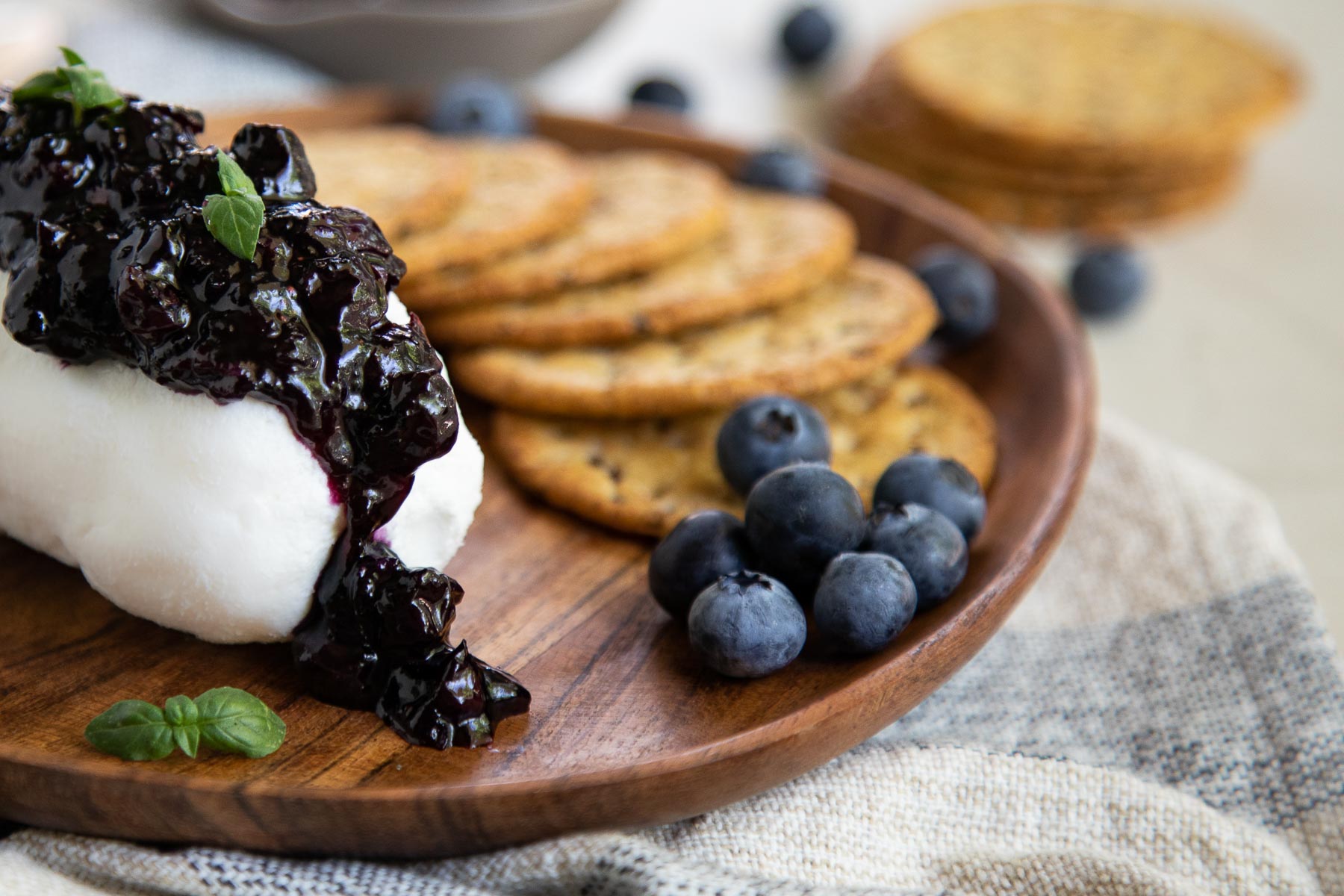 Blueberry Chutney + Goat Cheese Appetizer
Delicious blueberry chutney is a perfect sweet and savory sauce to serve over goat cheese. It's a yummy appetizer everyone will love!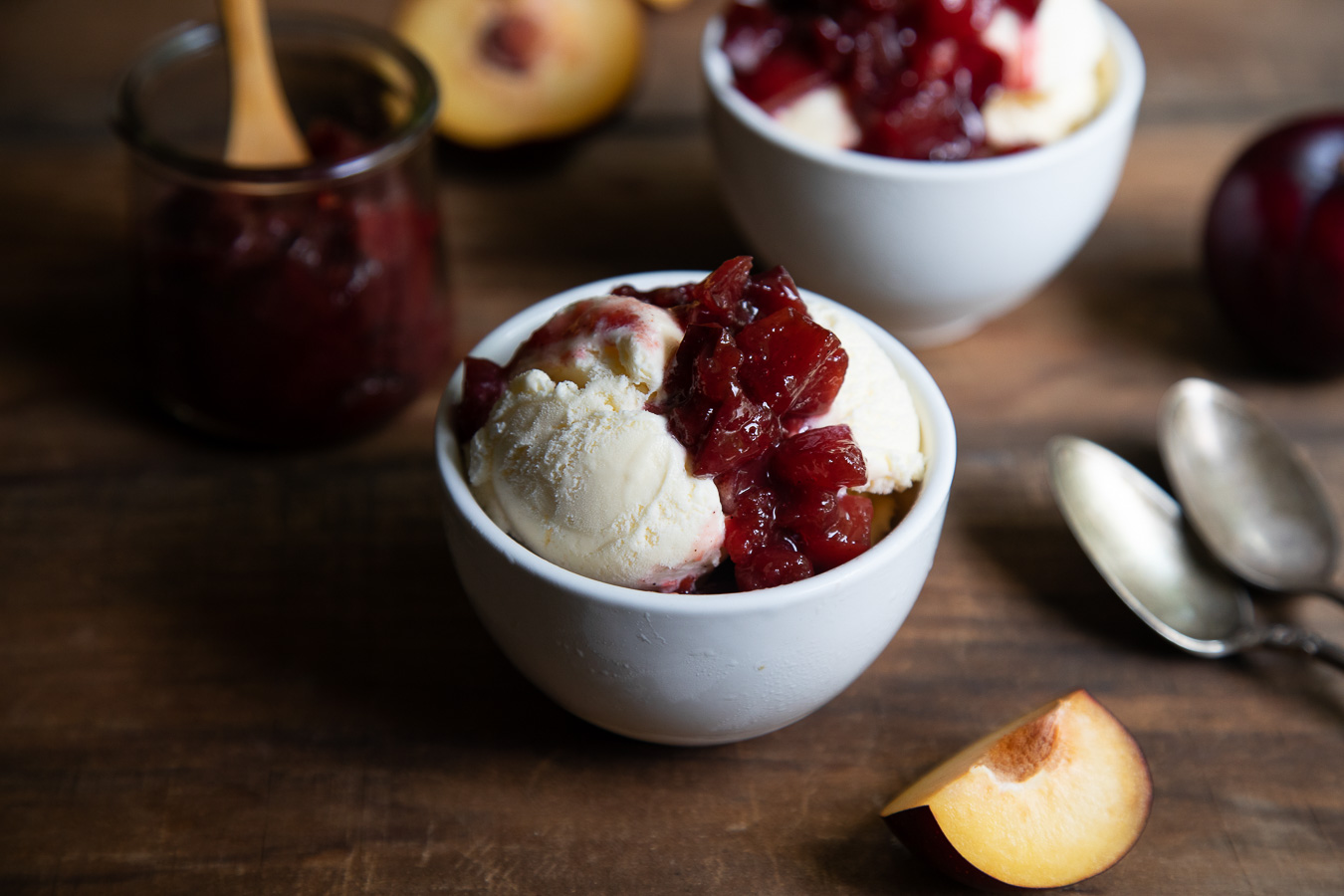 Fresh plums take front and center in this delectable summer treat. Plum compote is the perfect combination of sweet and tart. Top ice cream (even yogurt or pancakes in the morning) with the perfectly seasoned fruit mix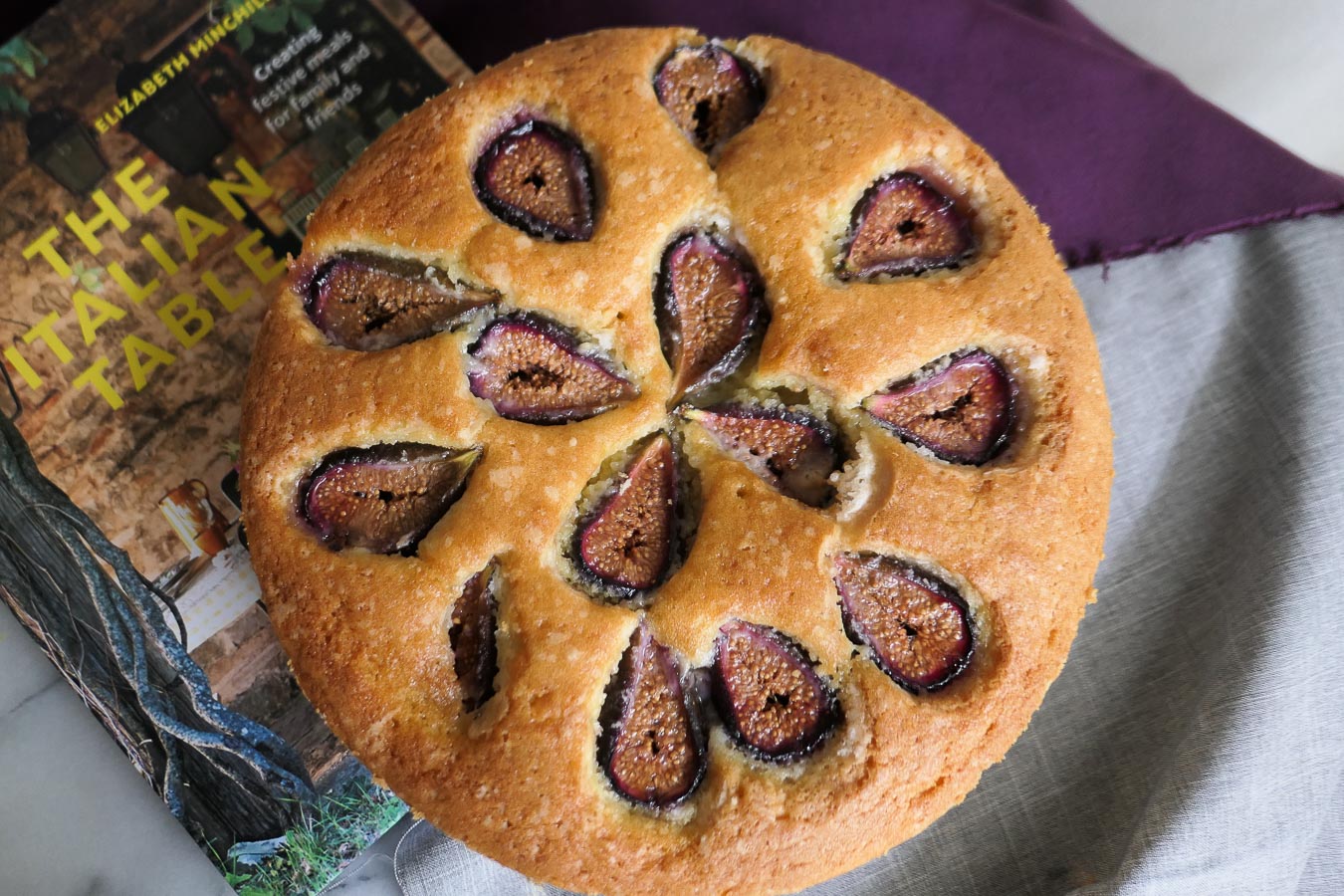 This butter cake is topped with fresh fig halves and it's heavenly. It's perfect on its own, but it's pretty heavenly with homemade whipped cream or ice cream as well! Fig cake will be your new summer dessert of choice (when you can turn on the oven).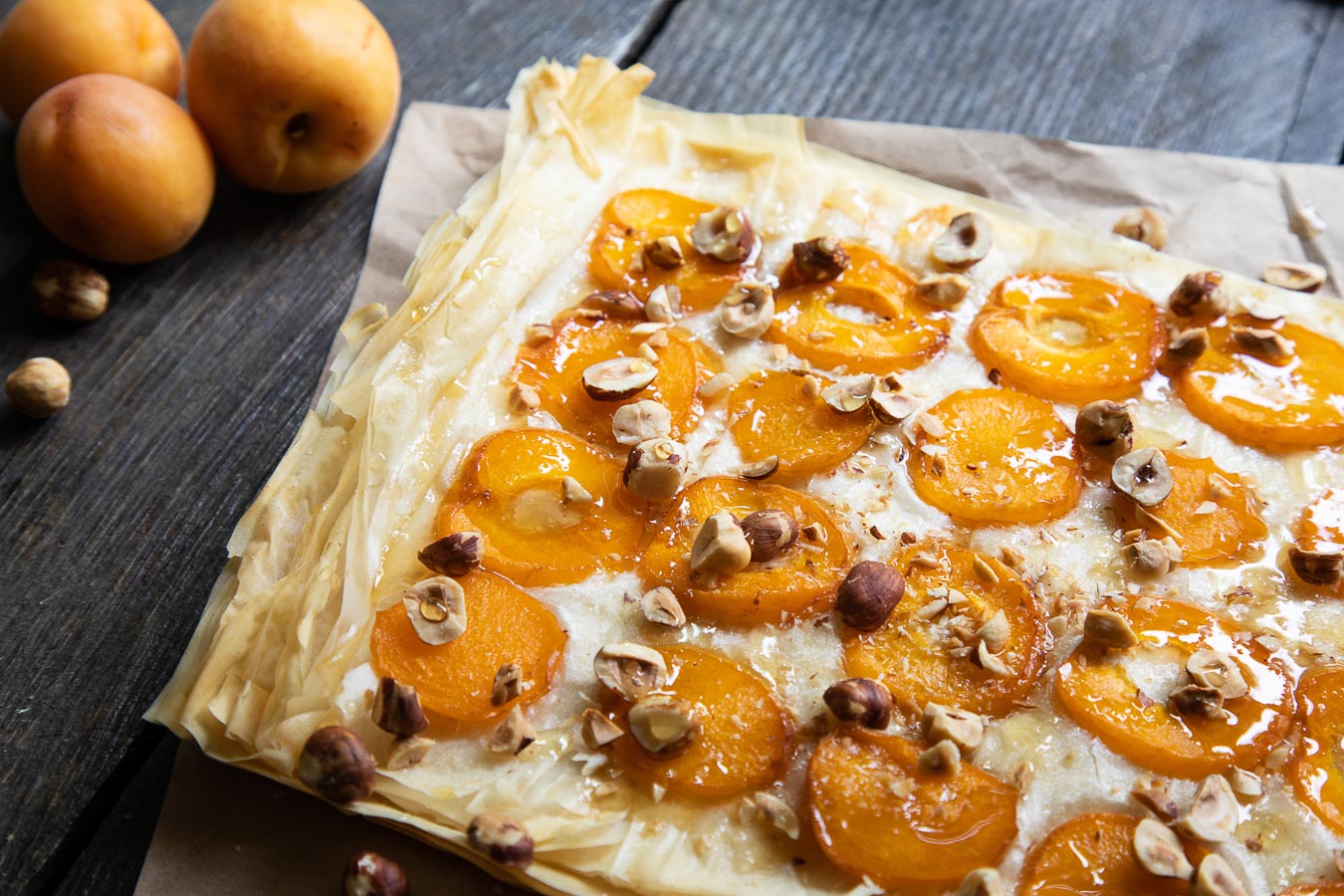 Enjoy these small summer stone fruits in a beautiful and easy apricot tart drizzled with honey and hazelnuts. Delicious on its own, it's even more amazing with a dollop or scoop of vanilla ice cream!!
Grilled Peach Goat Cheese Appetizer
This recipe almost needs no explanation, right? Fresh peaches made naturally sweeter by grilling. mixed with a honey, whipped goat cheese and small toasts for self-service!
GET MORE SUMMER RECIPES, including corn kernel recipes, summer salads, and summer mocktails!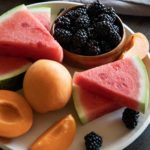 Print Recipe
SEASONAL SUMMER RECIPES
Enjoy summer's load of produce and seasonal offerings with any of these seasonal summer recipes from cocktails and lemonades to appetizers, quick dinners, and delectable desserts.
Ingredients
strawberries

plums

zucchini

tomatoes

green beans
Instructions
Click individual recipe ideas above.

Follow recipes at the bottom of each post.
Notes
Save these recipes on Pinterest!
Make a recipe? I'd love to see how it turned out…
PINTEREST: Upload a photo and your review to this Pin!
INSTAGRAM:  Tag me
@lucismorsels
and use #LMrecipes
Nutrition
Calories:
39
kcal
|
Carbohydrates:
8
g
|
Protein:
2
g
|
Fat:
0.5
g
|
Saturated Fat:
0.1
g
|
Polyunsaturated Fat:
0.1
g
|
Monounsaturated Fat:
0.1
g
|
Sodium:
12
mg
|
Potassium:
349
mg
|
Fiber:
2
g
|
Sugar:
7
g
|
Vitamin A:
383
IU
|
Vitamin C:
27
mg
|
Calcium:
24
mg
|
Iron:
1
mg