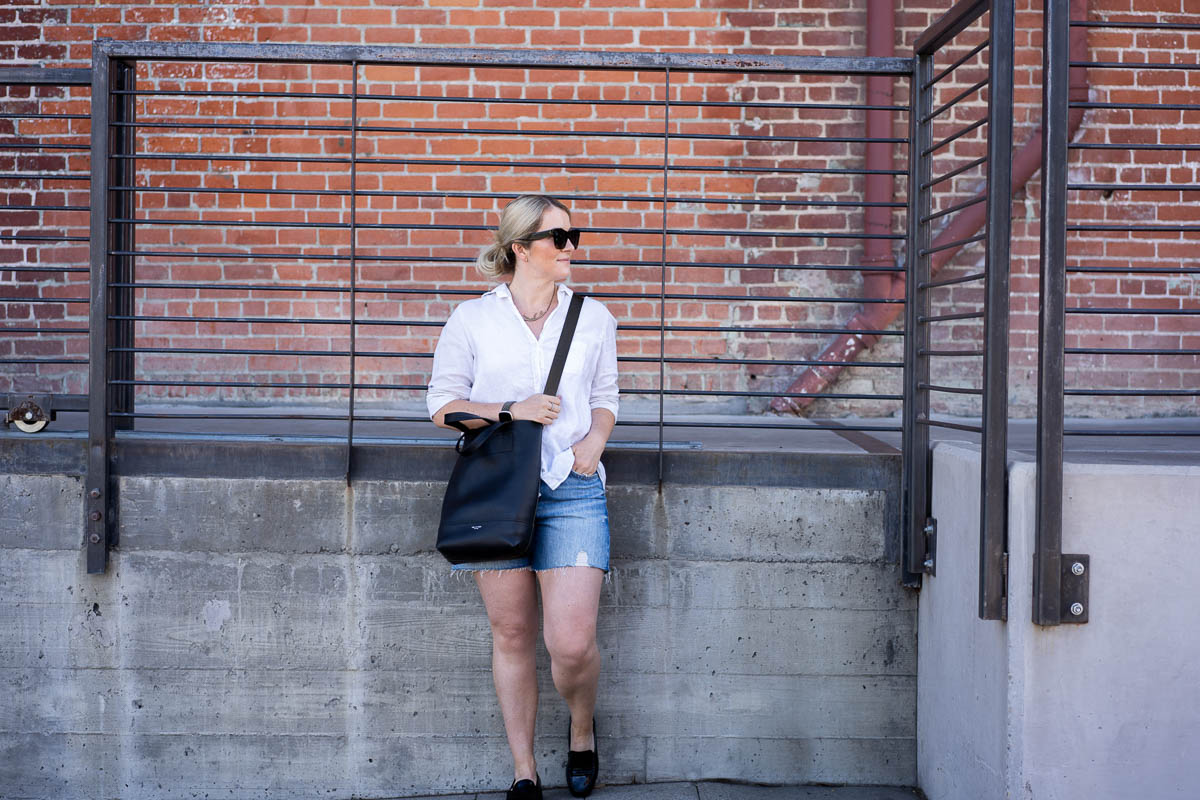 I've never been a lover of shorts, I'll be honest, but after moving to Sacramento with many a summer day reaching 100 plus degrees, shorts are now a necessity in life! I find my difficulty with shorts is finding ones that are the right length – not TOO short and not too long. Everything is relative here, but these sustainable shorts are varying midi-lengths for us all!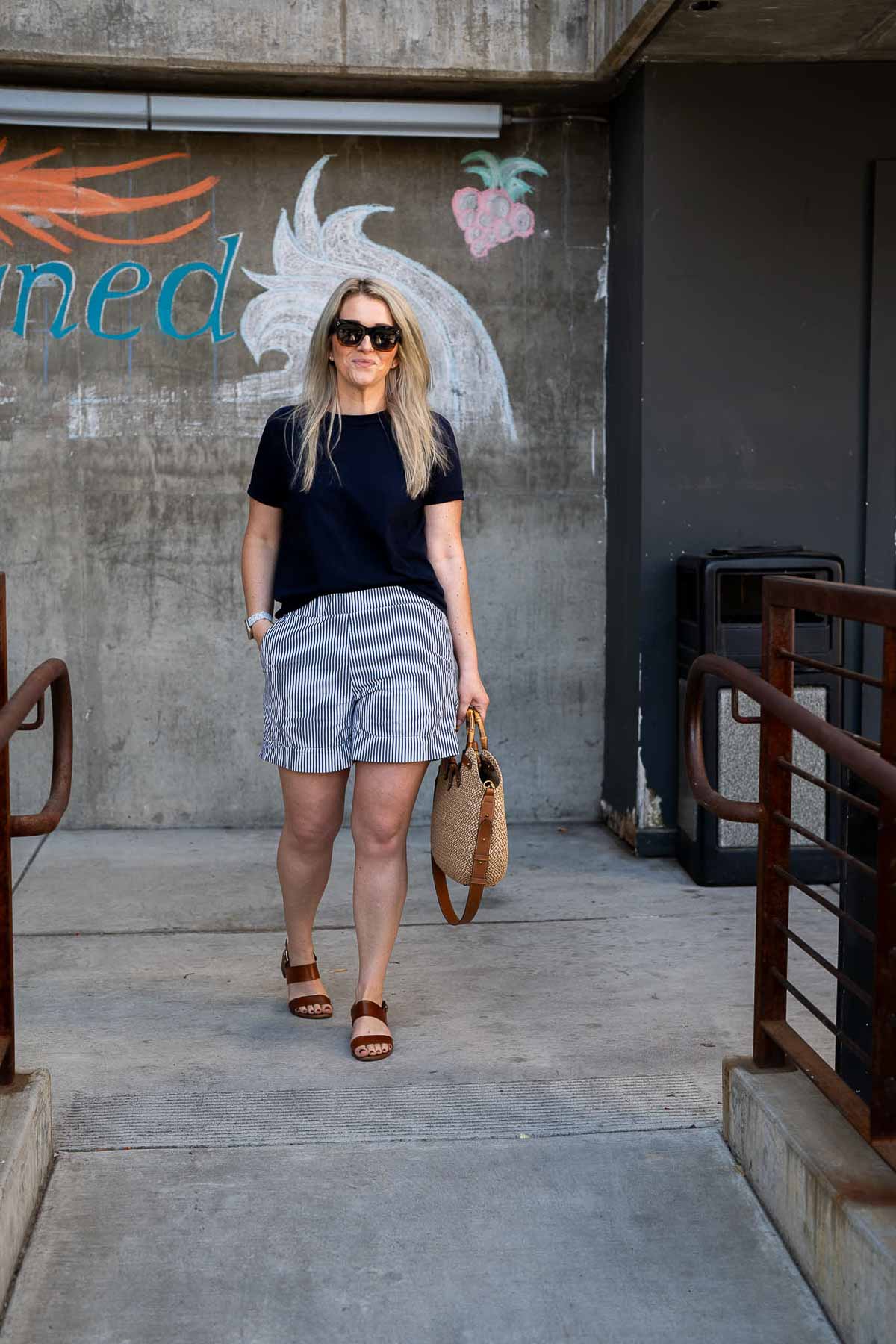 Sustainable Shorts
Just like any other kind of sustainable fashion item, there are a few things to look for, but before we get to any of those, just remember my go to saying: buy clothes you intend to wear for a good, long time and take care of them regardless of what they cost or where they're from!
A few things to look for: What materials are in it? Any organic cotton, linen, tencel, recycled materials, etc. are good materials to look for. Something made with Fair Labor standards is a major plus in my book! Companies that hold onto craftsmanship, preserving arts or promoting local economies are important. And then there are OEKO-TEX options!
It's nearly impossible to find any items that hit all of these marks, so look for the ones that are most important to you. I find that they're all important, so if the item/brand hits at least one if not two items, it's a win in my book!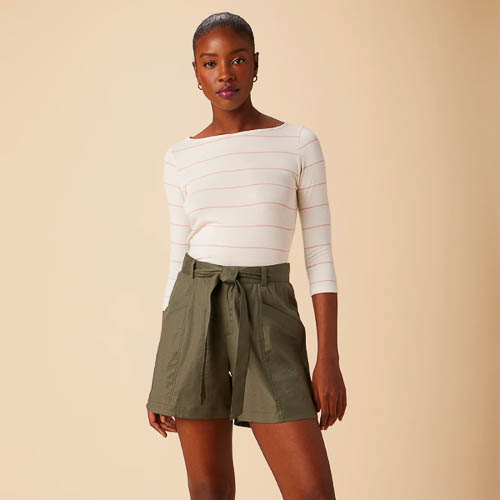 Made with Femme Fête fabric – a blend of Tencel, Organic Cotton, and Linen
OEKO-TEX Certified, Made of more Than 50% Recycled Materials
OEKO-TEX 100 Certified, Organic Cotton, Reusable Packaging Available
100% Organic Cotton, biodegradable shipping packaging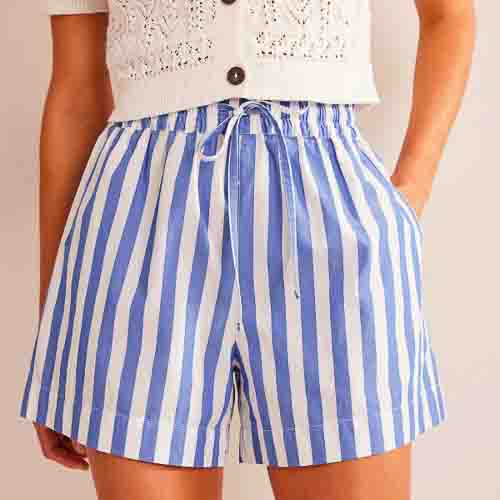 100% Cotton
OEKO-TEX® STANDARD 100
55% Tencel® lyocell, 22% linen, 21% cotton, 2% elastane
Renee Relaxed Long Denim Short
100% Cotton, 100% Recyclable Materials and Tags
100% Organic Cotton, Fair Trade
100% Recyclable Product
Summer Outfit Ideas
See more Spring & Summer Outfit Ideas for Women ➛