Last week's post about what is a B Corp and why you should start supporting them hopefully got us all inspired to check out more of these brands doing good (and getting recognized for it). I want to show how easy these brands are to find as well, so as an example, here are B corp brands at Nordstrom.
One of my biggest ideologies about switching to more sustainable living is that it shouldn't be difficult to take those first steps. If you have to buy new products and new stores and create new routines, you're apt to not do it at all.
Since I've been a longtime fan of shopping at Nordstrom, I like to share posts about how we can shop at the same stores, but just focus on different brands or products. Hence my sustainable brands at Nordstrom post and even clean beauty brands at Nordstrom.
If you aren't a Nordstrom shopper, no worries, this same idea goes for most stores! We just need to do a little bit of research (and I do mean little); it isn't hard at all.
B Corps Brands at Nordstrom
Many of the B Corp brands at Nordstrom were gracing their racks and catching my eye long before they became B Corps – others have only been certified "good" for a few months!
Some of the brands below are VERY familiar around these parts. Others we know, but I haven't shared as much. And some are even new to me, but now completely on my radar!
I've broken this up into categories of clothing, shoes (lots of repeats from my sustainable shoe brand post), beauty, and kids. As I discover more brands that fit the bill, I'll add them in.
Numbers after brand names refer to their B Corp score. Friendly reminder that a 50.9 is the average score of most for-profit companies, 80+ can become a B Corp. Note the brands exceeding those minimum numbers!!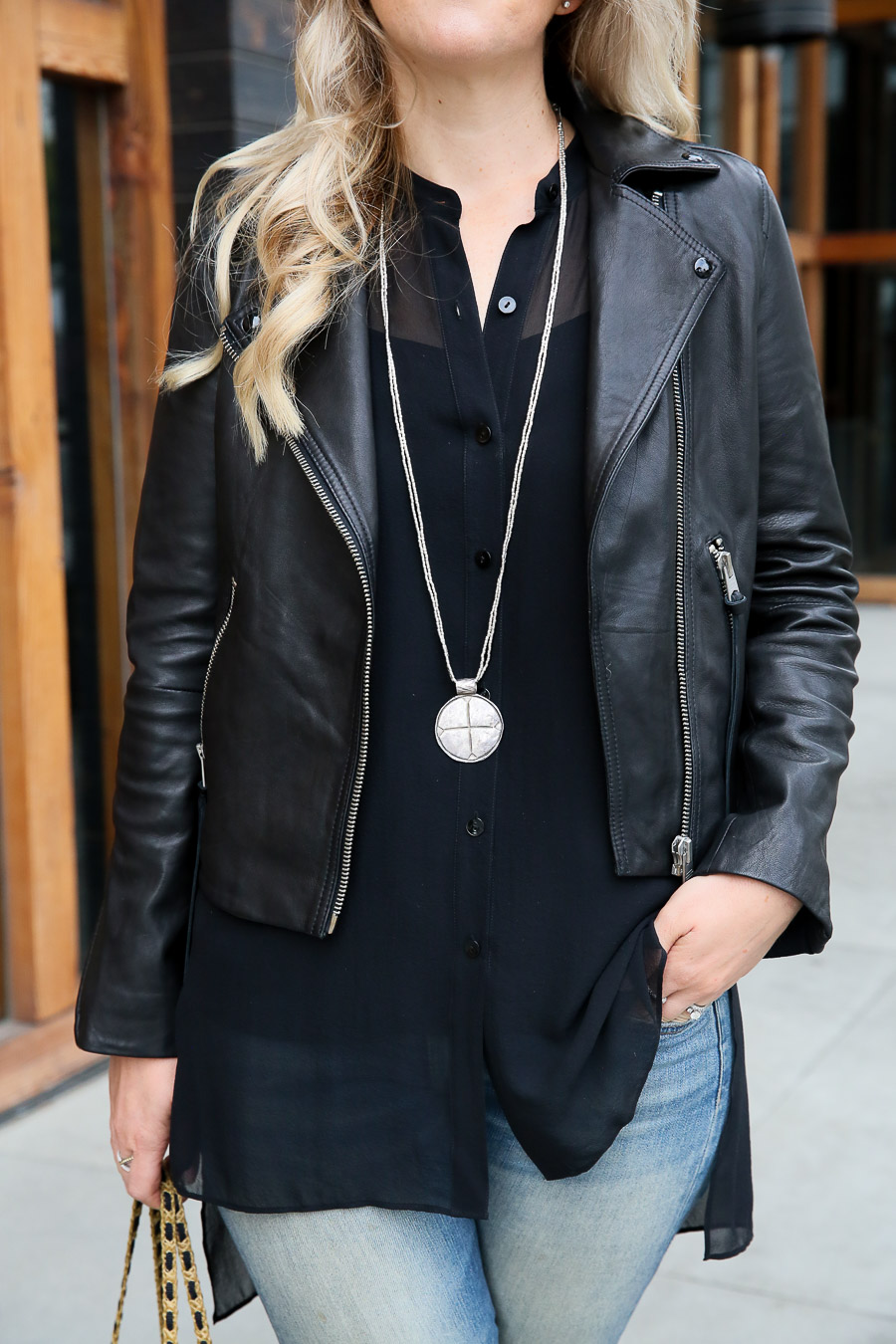 B Corp Clothing Brands
Bombas (96.6)
I actually first discovered BOMBAS socks at Nordstrom – just after we moved to Sacramento. Now my husband, my son, and I all wear BOMBAS and I have little desire or need to buy any other sock brand! They also offer undergarments for the whole family, but I haven't tried them yet!


Eileen Fisher (89.1)
Eileen Fisher is well known around these parts. My mom and I love her clothing! See some outfits: Fall Travel Outfits, how to wear long shirts, and how to style a denim shirt dress!


Chloé (85.2)
I was ecstatic to discover that Chloé recently became a B Corp. A beloved French fashion house with gorgeous purses and shoes, I've long coveted the designs and now have even more reason to love them!


Cotopaxi (93.6)
Cotopaxi is kind of a new one to me. I've seen the logo but never bought their items. They specialize in outerwear for men and women in a lot of fun silhouettes. Not mention they make their clothes out of recycled materials and organic cotton!

Faithfull the Brand (96.3)
I stumbled on Faithfull the Brand last summer when I encountered a GORGEOUS black maxi dress. I daydreamed about it all summer and if we'd had any plans to do anything, I would've purchased it. They have lots of fun silhouettes that will have you dreaming of warm weather weekends!

Frank & Eileen (97.5)
Frank & Eileen is known for classic Women's wear made to last for the long haul (in style and quality). I bought my first Frank & Eileen piece on our visit to Portsmouth, New Hampshire before I had ever heard of the brand! They're also the parent company to GRAYSON, which you'll see me wearing almost daily!


Karen Kane (85.3)
This is probably the brand I've heard of the longest but haven't owned much by the designer. Karen Kane makes a slew of women's silhouettes for every occasion and style.


Patagonia (151.4)
Here's one of the heavy hitters in the world of B Corp – Patagonia. Known for their cozy outerwear, the brand makes great products for the whole family, offered pieces made of upcycled and recycled materials as well as a take back program and even a second hand store!

Shoes
Nisolo (115.4)
Let's talk good for the earth, super fashionable (and trendy even) footwear for men and women. Meet Nisolo and their gorgeous selection of shoes!


Olukai (81.2)
A favorite of my husband, Olukai is well known for GREAT flip flops, but they make a range of shoes and keep as much of their craft and product local in Hawaii, helping their communities keep traditions alive and have economic standing!


TOMS (121.5)
Adored by many, TOMS has upped their shoe game since their initial offering of just slide in shoes to offer options for the whole family, shoes, boots, flats, and even super cute wedges.


Veja (84.2)
You can read my complete VEJA sneakers review. The shoe brand uses thoughtfully sourced and recycled materials to make their array of shoes with transparency at every step of the process of each shoe! Their kid shoe selection is too cute (see below)!
Check out all these sustainable kids shoe brands – not just at Nordstrom!

B Corp Beauty at Nordstrom
The beauty selection at Nordstrom is somewhat daunting with how much they have to offer. There is a large collection of clean beauty brands available, but the number of B Corp brands is smaller, but the number of B Corp beauty brands is smaller than I expected overall.
Three brands at the moment include Aesop (87.1), Sunday Riley (80.5), and Ursa Major (80.2).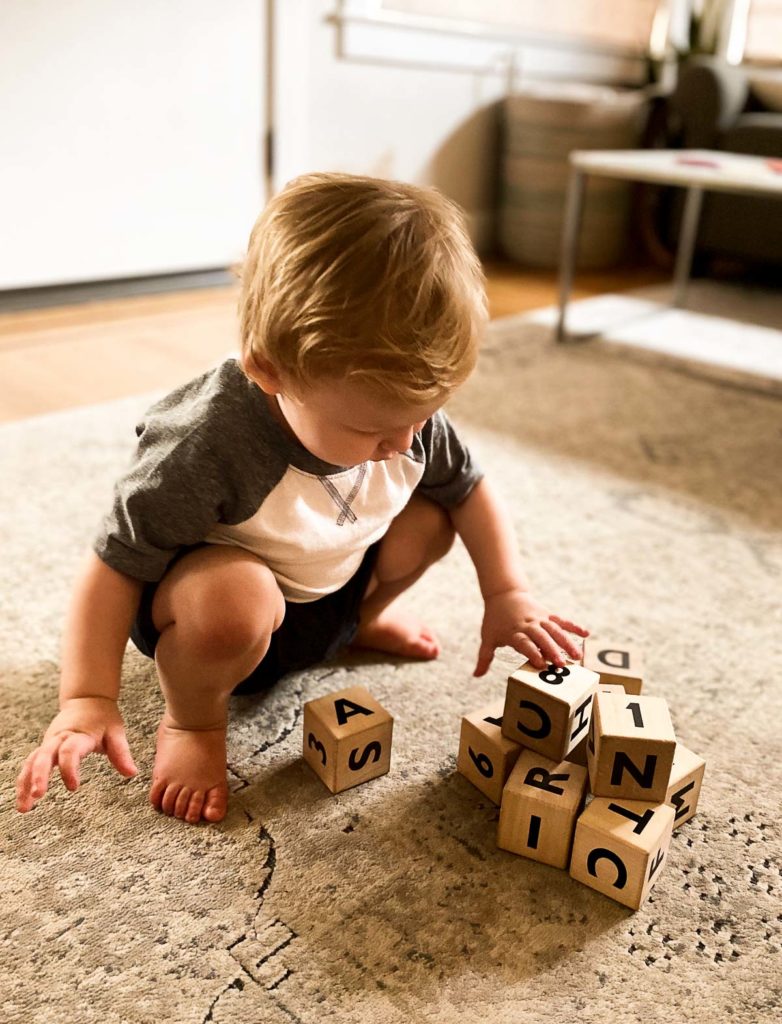 B Corp Kids' Items
Many of the aforementioned B Corp brands also have kid products available at Nordstrom! Those are shown here along with the addition of erbaviva (81.9) which makes baby and pregnancy skincare products!

And don't forget to check out sustainable kids clothing brands and sustainable kids clothing shopping tips!