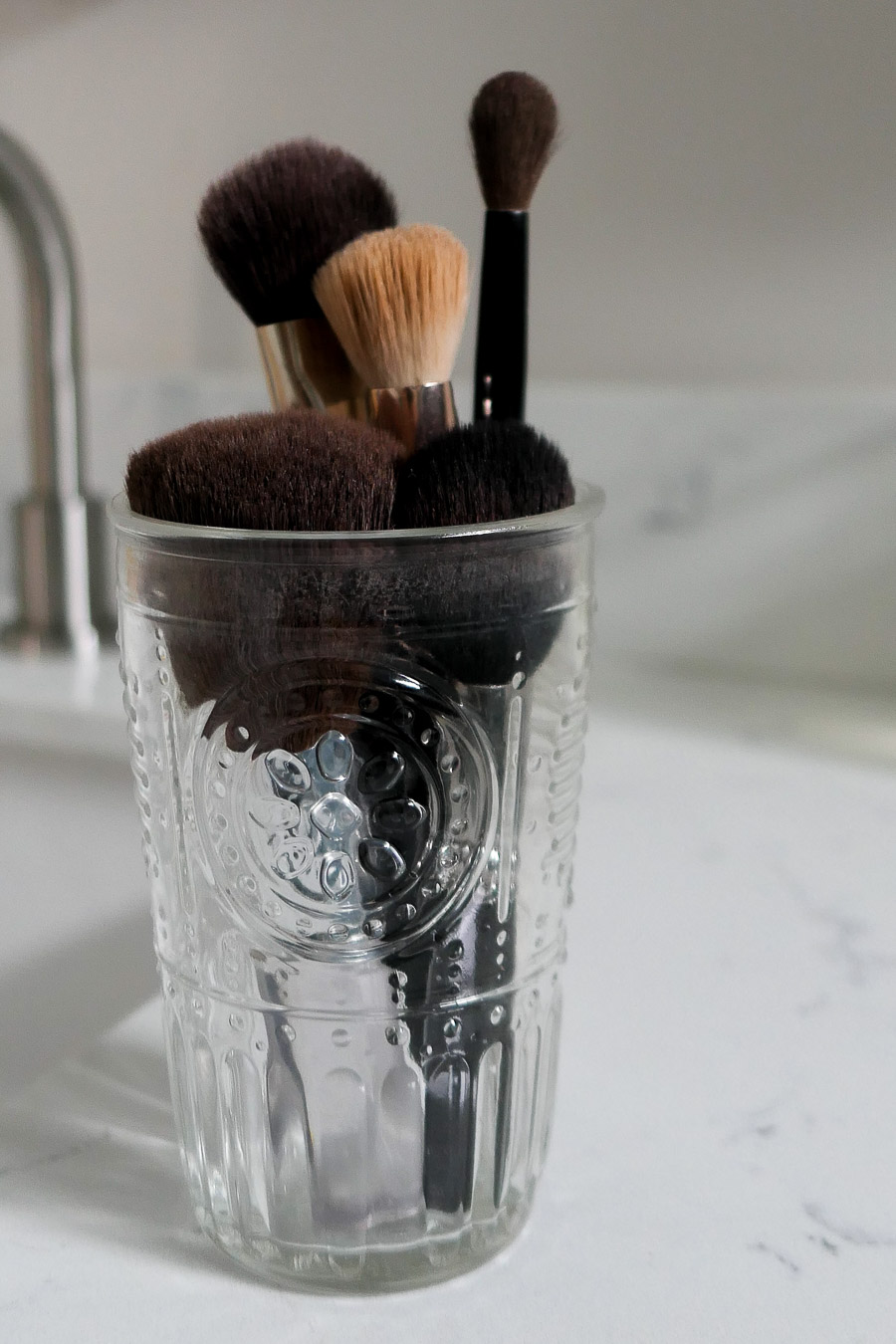 If you're a Sephora insider or you just love how the store carries everything beauty related in one place, you'll love the ease and big selection of clean beauty brands at Sephora.
I've shared how to find clean beauty because, honestly, it isn't as straightforward as it should be. And while we're all transitioning to cleaner beauty, it's nice to just keep shopping at your go-to stores! That's why I have this series, highlighting clean beauty brands and top picks at all your favorite stops.
Since clean beauty is an important part of sustainable living (what we wash down the drain matters as much as what we put on our skin), be sure to check out these other clean beauty roundups:
Clean Beauty at Nordstrom
Clean Beauty at Target
Clean Beauty at Walmart
Clean Beauty at ULTA
The one thing I love about the clean beauty offerings at Sephora, however, is how easy they are to find. Other sites make you wade through it and figure out for yourself if it's clean. Sephora has a green checkmark symbol on every product that qualifies for their clean standards.
So even if you just type in "blush" in the search box, you'll get all your results and easily be able to see the clean beauty marker and click on the product!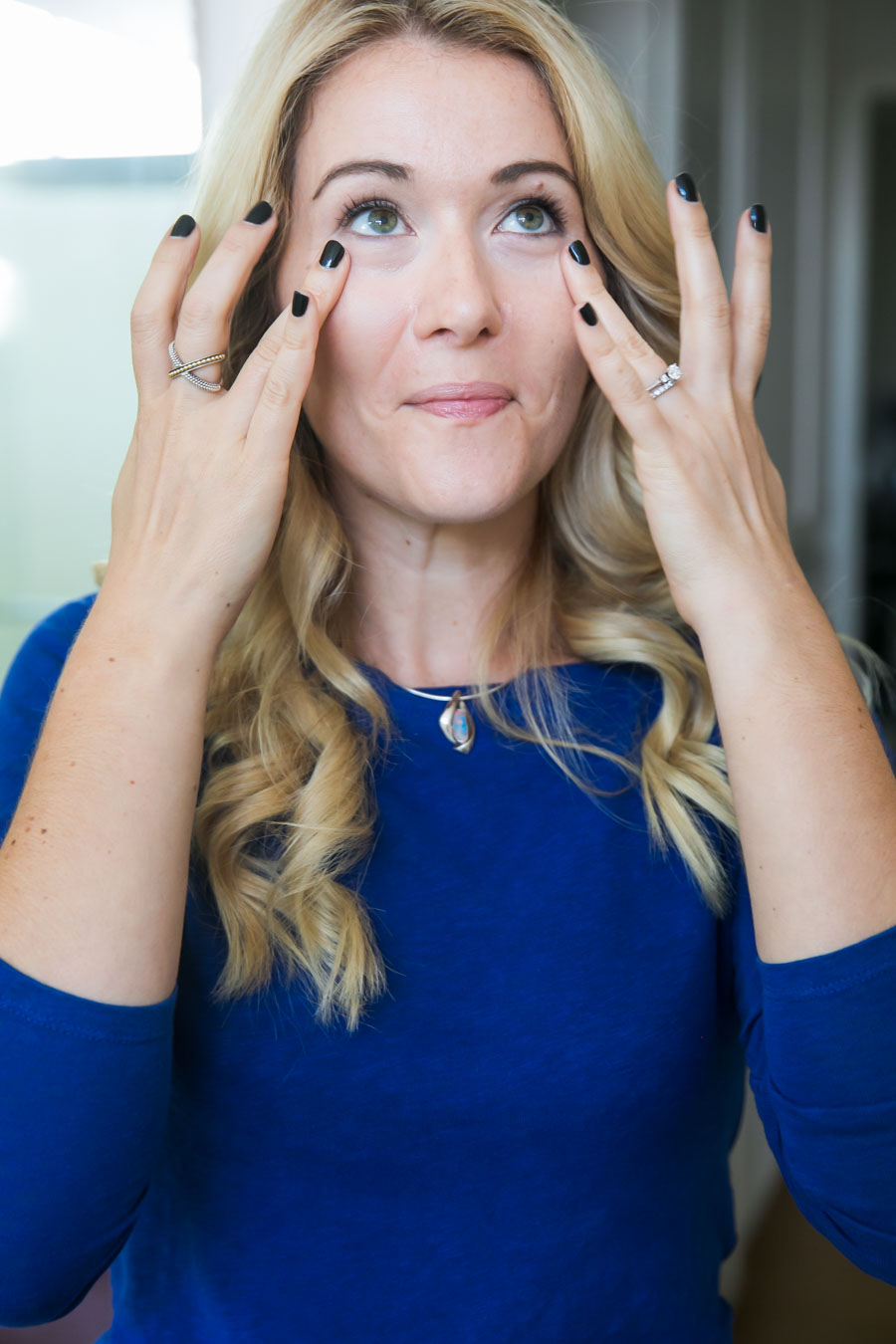 Clean Beauty Brands at Sephora
Skincare & Beauty
Drunk Elephant
Drunk Elephant is a clean skincare brand created for those who need a total skin reset. If you're wanting your skin to return back to its healthiest state, Drunk Elephant is a great place to start.
The brand focuses on the pH level of skin to formulate products that work best for any skin type. Each product is designed for different skin types so you're able to find the perfect product for your skin.
The Protini Polypeptide Moisturizer is formulated for normal, dry, combination, and oily skin types. It is designed to improve your skin's tone, texture, and firmness. Perfect for the colder seasons when you're needing a stronger moisturizer. They also make a clean beauty product with retinol!

Tatcha
Tatcha is a skincare brand inspired by Japanese beauty. Every ingredient found within Tatcha's products is carefully selected for maximum effectiveness.
The ingredients are also high quality made of natural and clean extracts. If you're looking for true clean beauty, Tatcha is the perfect skincare brand. Your skin will thank you later.

Youth to the People
Made in California, Youth to the People is a clean beauty brand that also puts sustainability first. They use glass bottles and jars in an effort to reduce plastic waste within the beauty industry.
Youth to the People formulates their products from local suppliers in California. Every product is vegan, cruelty-free, and biodegradable. To read more about Youth to the People's sustainability you can read more here. 
Their superfoods cleanser is also a favorite in our house. It's on my husband's list of clean skin care for men.
If you're needing a deep hydration face mask the Superberry Hydrate + Glow Dream Mask is perfect for you. While it's hydrating, it's also brightening and plumping your skin to give it a fresh glow.

Farmacy
Farmacy uses the power of nature and small farmers to formulate their skincare products. All products formulated by Farmacy are cruelty-free, non-toxic, and made with sustainability in mind. You can shop Farmacy's wide range of cleansers, moisturizers, masks, lips, body care products and more here.
One product that is perfect for any makeup lover is the Green Clean Makeup Removing Cleansing Balm. It removes makeup while also cleansing your skin leaving it feeling hydrated and smooth.

Milk Makeup
Milk Makeup is a skincare and beauty brand that is cruelty-free, paraben-free, and vegan. Their list of blacklisted ingredients is posted here.
They believe in being transparent with their customers so that they can feel and look their best without harsh ingredients. The Milk Makeup products are all reasonably priced and feature cute, colorful packaging.
One of Milk Makeup's best sellers is the Hydro Grip Primer. As you apply, it visually smooths out your skin texture while also hydrating. Perfect to apply before your makeup for a flawless look!

Kosas
Kosas is "makeup for skincare freaks." It's makeup designed with skincare in mind and is cruelty-free.
The makeup is not heavy and is formulated with nourishing ingredients to hydrate, brightening and soothe skin. Kosas formulates their products with the best ingredients and you can read more about them and their clean formulas here.
I've been using their blush + highlighter combo in contrachroma for years and love it! See my complete makeup routine.

Biossance
Biossance is leading the beauty industry in clean beauty that's vegan, cruelty-free, and sustainable. They've set a goal to be zero-waste as a company by 2025 (not that far away) – with recyclable containers and renewable sugarcane paper.
They've also partnered with a number of organizations working to help and save the lives of humans and animals! Their squalane oil is at the heart of all their products and their eye cream won the Best of Allure!

Ilia Beauty
ILIA – ILIA is another heavy hitter in today's world of clean beauty brands. Products are free of parabens, phthalates, sulfates, GMO, synthetic fragrances, gluten, and talc.
The company is leaping bunny certified and their products are inclusive of many skin tones. They also partner with TerraCycle to collect their leftover containers for proper recycling.
Read my reviews of the ILIA mascara and the ILIA brow gel!

Saie
Saie has quickly gained momentum in the beauty industry. It uses clean ingredients that are so smooth and comfortable on the face, and their products are designed to improve skin from the inside out.
This brands goal is to eliminate plastic from their packaging, so everything is either glass packaging, biodegradable, or recyclable through the proper channels. Plus, their products are produced in a fully solar-powered facility, and they minimize their carbon footprint by sourcing their packaging locally.

Clean Hair Care at Sephora
Olaplex
Olaplex is a hair care brand designed for all hair types with a cult followers. Whether your hair is color treated, curly, textured, or anything in between, Olaplex is made for you. Olaplex is a cruelty-free, and non-toxic hair care brand that can strengthen, brighten, and restore your hair.
The product that made Olaplex famous is their No. 3 Hair Perfector. It is designed for all hair types to condition, reduce breakage, and visibly strengthen your hair to feel amazing. It can be applied once a week or two to three times a week for more damaged hair.
I use their No. 6 Bond Smoother after each shower to keep my frizz under control!

Briogeo
Briogeo offers a full range of natural haircare products that are formulated with vitamins and antioxidants instead of sulfates, silicones, and parabens.
Briogeo's products are designed for all hair types and for those wanting to build the foundation for long-term healthy hair.
Read more about Briogeo's ingredients and their blacklisted ones.
Side note: my husband loves Briogeo hair care as well. It's on his pick of clean hair care brands for men!

Fable & Mane
Fable & Mane is a vegan and cruelty-free haircare brand formulated to strengthen dry hair. Their products are made with potent plant-based ingredients inspired by ancient Indian beauty.
Fable & Mane has strong roots within Indian beauty. They are committed to giving back to the wild by supporting wildlife and their habitats. To learn more about Wild & Mane's mission and how they are helping to restore wildlife, you can read about it here.
Fable & Mane's HoliRoots Pre-wash Hair Treatment Oil is silicone-free, designed to strengthen hair to look and feel healthy. The oil is made for all hair types and textures.

Adwoa
Adwoa is a clean, gender-neutral hair care brand designed for kinky, wavy, curly, hair types. Products are formulated to help maintain healthy curls while also moisturizing.
Each product works well on its own, however, when you combine the shampoo and deep conditioner, your curls should have a noticeable difference. Style your hair with their water-based products for the best results.

K18
K18 is a natural hair care brand built on the idea that hair care does not have to be complicated. These hair products work to enhance your natural hair, promote strength, and use cleaner and fewer ingredients.
K18 has partnered up with Plastic Bank to help stop ocean plastics and build a recycling ecosystem. K18 products are Certified Plastic Neutral by Plastic Bank.
One of my favorite K18 product is that Leave-In Molecular Repair Hair Mask. With this product, less is truly more. It's designed for all types of hair and helps to reverse damage. Plus, it's silicon free, making it weightless!

Want More Clean Beauty???
I always recommend delving into clean beauty one thing at a time and start where you want! Common questions including do shampoo bars really work and how do you use them? What natural deodorant actually works? What brands offer refillable makeup? And how to clean your makeup brushes (on the cheap and easy)!