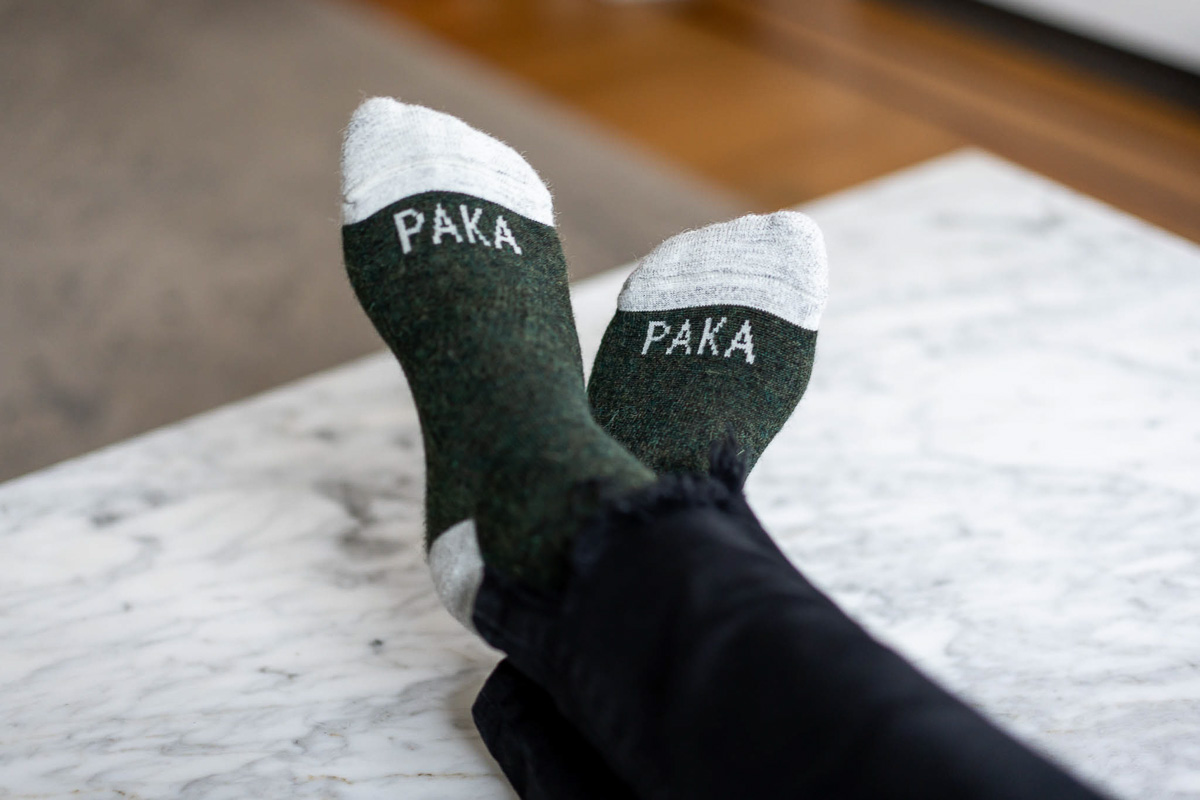 Need new socks, but want to find sustainable socks that are environmentally conscious, well-made, and just your style? Same.
While traditional socks may not be a huge culprit in the health of our planet, I think anything made of better materials and, possibly more importantly in this case, with the humanity involved in the production process considered is a win.
Sustainable socks are made from a variety of materials, including organic cotton, tencel, traceable fibers, and so much more. And the best part is there is a wide range of colors, cuts, and sizes available for the whole family!!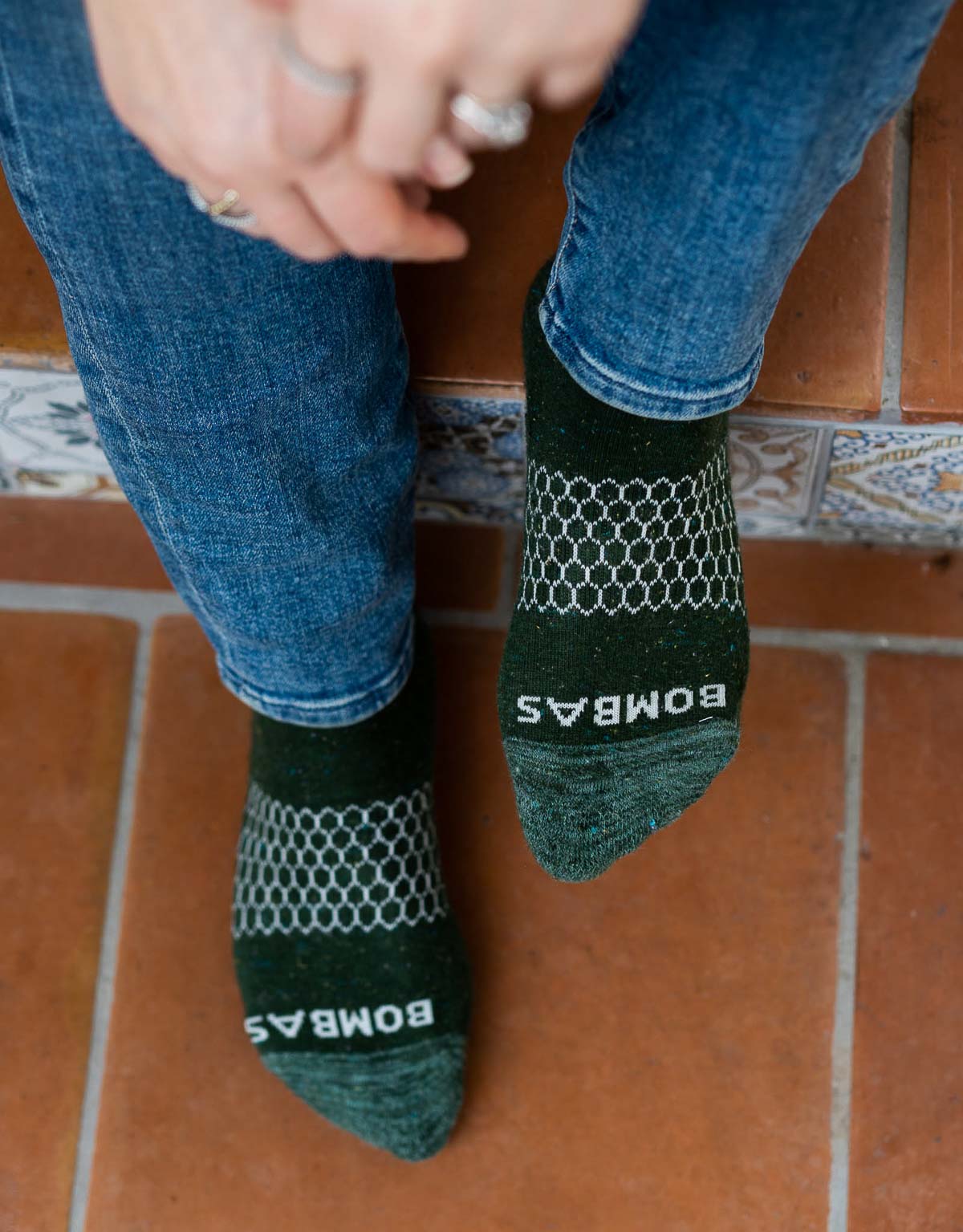 Sustainable Socks
Nearly all the brands listed below make more than just socks, so you'll probably see some very familiar names, which I always think helps us feel better about purchases!
The only brand that doesn't do much else is Calzedonia who specializes in tights and nylons, but they have a sustainable line, that I just HAVE to include.
Knickey
At Knickey, sustainability is at the core of everything they do. As an environmentally conscious company, they strive to reduce their carbon footprint, conserve energy and water, and avoid unethical practices in the fashion industry.
Knickey's commitment to ethical business practices also extends to working with suppliers who respect their employees and offer fair wages. They believe that no one should have to compromise on style or sustainability and are proud to provide high-quality, sustainable clothing for all. In fact, they make my favorite sustainable underwear for women!
They are certified Climate Neutral, a part of the 1% for the Planet organization, and GOTS-certified organic cotton, as well as using Fair Trade Certified materials. Together, these certifications ensure that their products are produced in an ethical and sustainable way.
Additionally, they donate 1% of all sales to provide scholarships to universities for young women in Peru and further improve the livelihoods of farmers in the country through regenerative alpaca practices.
Paka Apparel embodies the concept of buying better, choosing quality over quantity when it comes to fashion choices. I've been loving their warm ankle socks this winter! Check out their guide to washing/drying alpaca fibers – less washing is better!
I love their ankle socks and am awaiting their crew socks to be available in size small.
They donate one item for every item you purchase to homeless shelters as socks and underwear are the most requested items. Bombas is truly an amazing company that cares about giving back and preserving our planet for future generations. AND THEY HAVE CUTE SOCKS!!! These toddler grippers were a lifesaver for us!
They also use 50% solar power in the production of some of their products. They have super comfortable basics covered for men and women in different colors, patterns, and lengths!
Calzedonia plans to use 25% low climate-impact raw materials by 2025, and set a goal to stop using disposable packaging by 2025 for their consumer packaging and 2030 for their business to business packaging!
To further its sustainability efforts, Calzedonia will implement 50% renewable energy across its operations by 2025, with a goal of achieving 65% renewable electricity by 2025 and 100% by 2030. With these efforts in place, Calzedonia is demonstrating its commitment to being greener and more sustainable.
They are committed to cutting their carbon footprint in half by the end of 2025, then reducing their carbon footprint to near zero by 2030. Allbirds uses sustainable materials like wool, tree, sugar-based foam, Trino® and TrinoXO™ in their socks for greater sustainability and comfort. Trino® and TrinoXO™ is a fiber (made of eucalyptus tree and merino wool) to help keep your fabrics fresh between wears, so whether you're running, hiking or just enjoying these socks in your day to day, these socks will stay fresh!
Pact is dedicated to sustainability and ethical production, as evidenced by its certifications from Fair Trade USA and Global Organic Textile Standard. Pact also works with SimpliZero to ensure their zero-waste practices are effective, while they strive for Carbon Neutral certification.
All of Pact's products are made using organic materials, so customers can trust that their clothing is not only ethically manufactured, but also safe for the environment. Pact is another great source for basics for our family and is certainly on my sustainable kids clothing brands list!
From their use of GOTS-certified and BCI-certified organic cotton and their use of OEKO-TEX® certified non-toxic dyes to their commitment to local production in Egypt, KOTN makes sure that every step of their process is as ethical as possible.
They also support the health, education, and economic development of the local communities through their ABC Project. In addition, they are committed to a circular approach to fashion that seeks to reduce waste and promote sustainability across their entire production process. Ultimately, KOTN is dedicated to making sustainable fashion accessible to everyone.
They are Regenerative Organic Certified™, use recycled and/or organic materials and 100% of their virgin cotton is grown organically. Plus, 86% of their products are Fair Trade Certified™. While Patagonia is known for their outerwear, definitely check out their socks. They're created with a hemp-blend fabric which is amazing because not only is hemp sustainable, it's also odor-resistant!
Patagonia also works with organizations dedicated to protecting public lands, oceans, rivers, and climate justice. They are committed to donating 1% of their sales to grassroots activists who are fighting for a healthier planet. Patagonia is setting the standard for how businesses can use their platform to create positive change and demonstrate leadership in sustainability.
Sustainable Clothing & Home Products
Photography by Sacramento Photographer Val Leddy