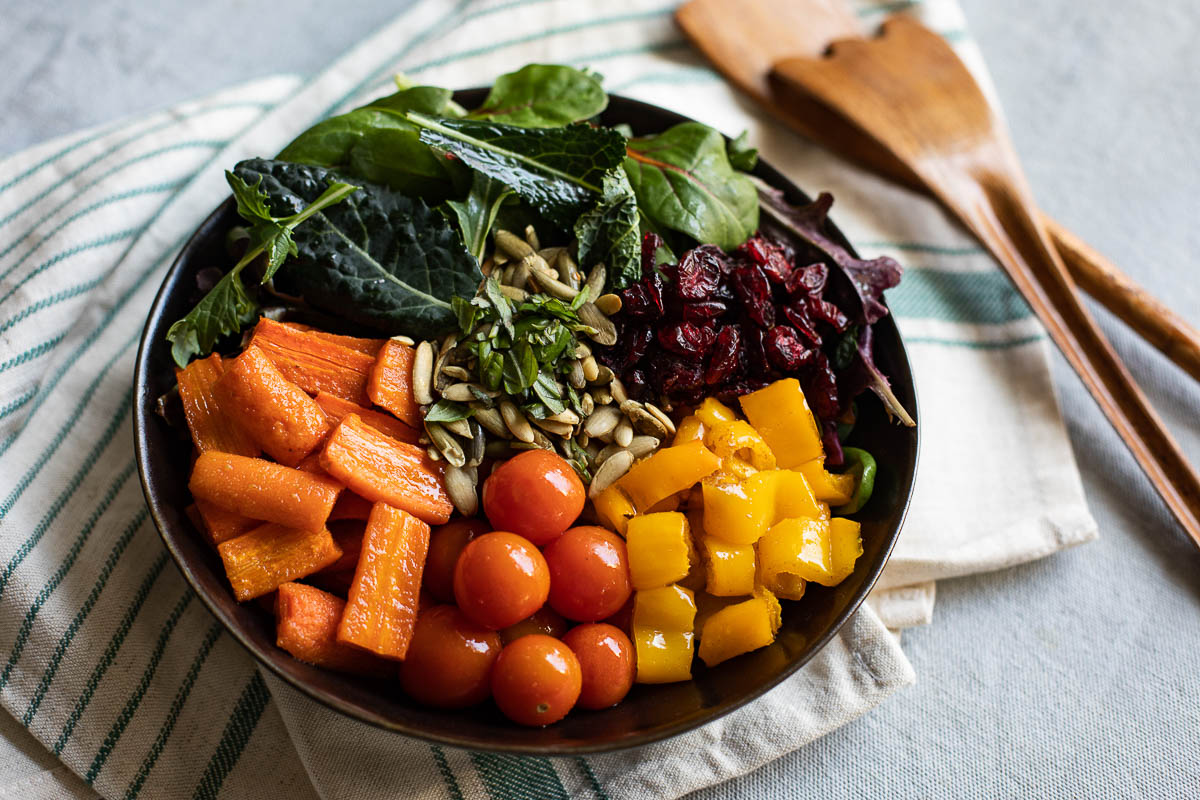 The heat is wavering here in Sacramento, but the summer produce is fully in swing and I'm here for it. While I love lots of summer recipes, summer salads are one of my favorite – no combination seems to be a bad one.
We try to eat seasonally as much as possible, which means embracing what's local, fresh, and preferably organic! With so much fresh produce available in the summer (and considering I'm now in shorts everyday), I'm looking to add more summer salads to our mix. And let's be honest how important good salad toppings are!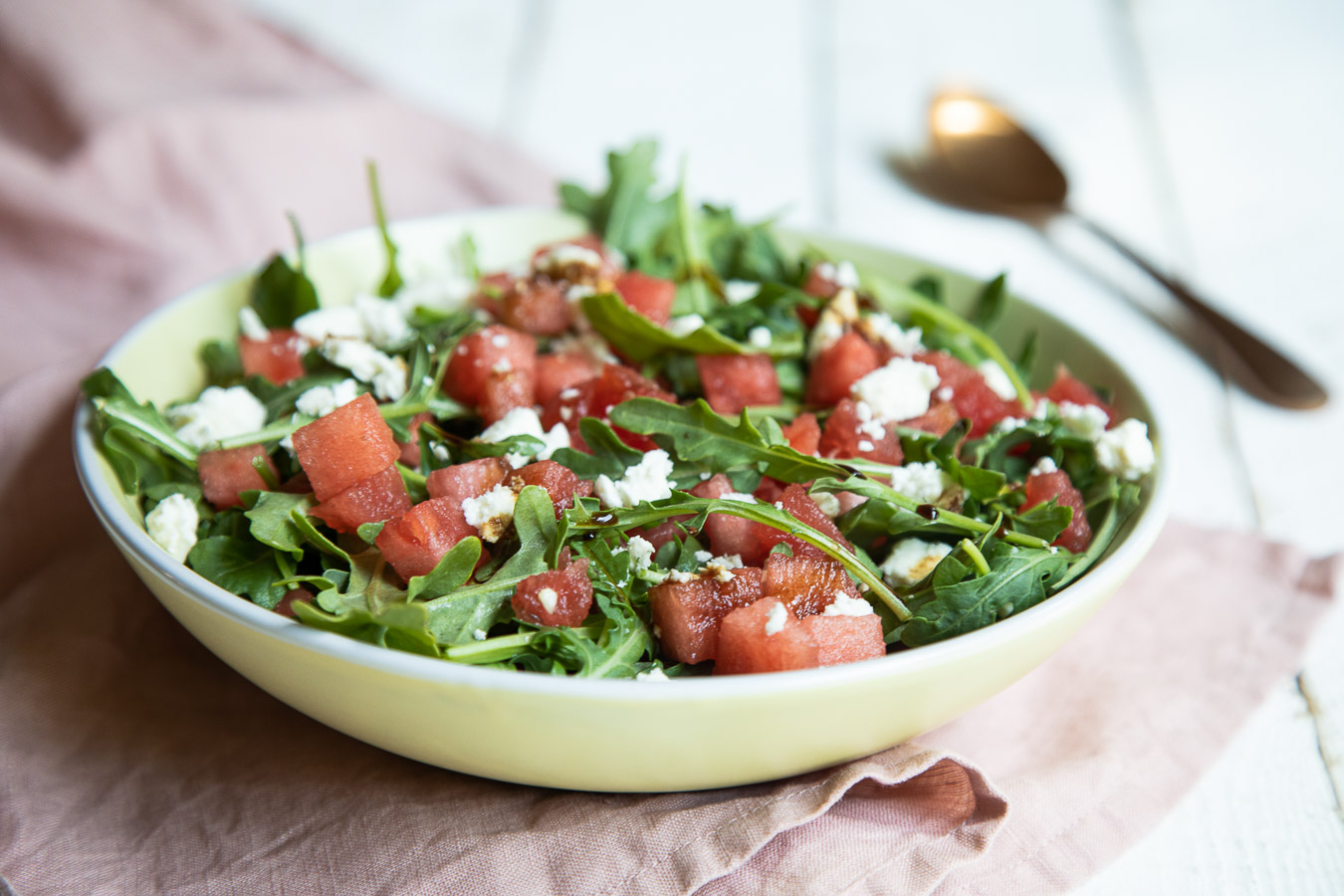 Delicious Summer Salads
I've come to understand that salad doesn't mean the same thing to everyone – even summer salads conjures up different recipe ideas. While I think of in season fruit atop leafy greens and whole grains, others want some pasta salad, cole slaw, and potato salad.
Since I aim to please (at least when it comes to food), there's a little something for everyone here!
With lean proteins, I'm really big on these easy salads with dinner. And then they're great as lunch over the next few days too.
You'll see some ingredients in a few dishes like berries, watermelon, summer tomatoes (yum!), green beans, corn, and avocado!
The berries and cherries are interchangeable in all of the recipes and you can use whatever variety and size of tomato you have access to in each of the salads.
Some of these recipes have whole grains in them as written. Of course you could add cooked quinoa to any of these for a little extra protein!
A friend in grad school introduced me to the simple salad recipe (sans quinoa) and I think they will forever be a summer go-to for potlucks and bbqs. I love the added quinoa for protein, but you make it with or without!

This recipe is my take on the traditional American side dish. A mix of fresh and cooked veggies mix with avocado (that seems to make everything "Californian") and fresh tomatoes, this salad combines everything to love about summer produce!

Many of the most delicious salads I've ever had are really just combinations of flavors I love. This corn and beet salad is just such a combo.
The trick to a good salad is not just balancing the flavors but also the consistencies. The crunchy corn kernels balance the soft beets perfectly. You keep reaching for bite after bite!

Summer Salads with Fruit
This summer salad combines some of the most vibrant flavors of summer. I can eat a lot of watermelon and a lot of heirloom tomatoes on their own, but why skip out of the delicious fun of combining them together for this fast and easy salad that everyone will love.

Topped with cherries and fresh berries, this breakfast salad is the best way to enjoy summer fruit and add a healthy dish to your brunch spread.

If you need a recipe that screams summer, it's probably this salad. Three of my favorite summer flavors combine in the salad. Everyone will be reaching for seconds!
A newly classic flavor combination of watermelon and arugula, this salad is a new favorite. Add in balsamic for a punch of flavor and marry it all together with some delectable crumbled feta cheese for the ultimate summer salad!
Summer Pasta Salads, Potato Salads, & Cole Slaw
If you think of a heavy side when you think pasta salad, think again! This healthy pea pasta salad is light and full of flavor from fresh peas, lemon zest, and green onions! This side dish will be your new potluck recipe go to!
If you love the idea of pasta salad but want something with more veggies, this healthy pasta salad is it. Packed with beans, peas, and edamame, you'll get your flavor, protein, and your pasta salad all in one dish.
Everyone will love this French Potato Salad. Seriously. I've had multiple self-proclaimed potato salad haters tell me they like this one! it doesn't have mayonnaise and it packed with delicious flavor. It's gluten free, low fodmap, and a healthier take on this classic side dish!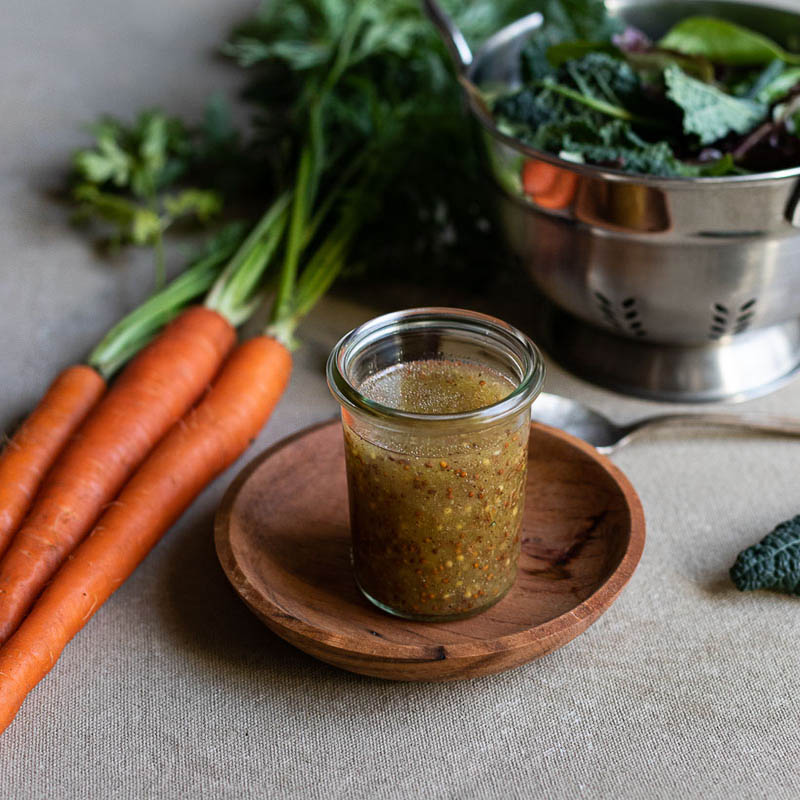 Homemade Salad Dressings
I'm big on making my own salad dressings. They usually have less than 5 ingredients and I love the flavor so much more than store-bought ones now.
Each of my dressings has olive oil, salt, and pepper. Past that it's usually one or two of these basic ingredients: lemon juice, vinegar, garlic, whole grain mustard, and fresh herbs.
SPRING & SUMMER COOKBOOK
DELICIOUS RECIPES TO ENJOY SPRING & SUMMER PRODUCE TO ITS FULLEST. SIMPLE AND DELICIOUS RECIPES MADE FROM SCRATCH FOR YOUR FAMILY AND YOUR GUESTS ALL SUMMER LONG!
We keep them in these small (4.5 oz) hermetic jars. They're the perfect size for the recipe and great for shaking the ingredients together.
If you need a recipe that screams summer, it's probably this salad. Three of my favorite summer flavors combine in the salad. Everyone will be reaching for seconds!

We had a very similar avocado and mixed bean salad on safari in Zimbabwe. Going on safari was truly an experience of a lifetime. Tasting this salad and looking through photos is a good way to pass the time until we go again!
More Seasonal Summer Recipes
Looking for some more summer recipes besides salads? Try any of these tasty ones…
Homemade Pico de Gallo
Honeydew + Mozzarella Skewers
Sweet & Spicy Grilled Cantaloupe
Cheese + Cherry Tomato Appetizer Board
Summer Corn Pasta w. Zucchini
Fresh Strawberry Cocktails, including this easy and tasty strawberry sangria
Summer Mocktails
Strawberry Cilantro Salsa
Coconut & Melon Smoothie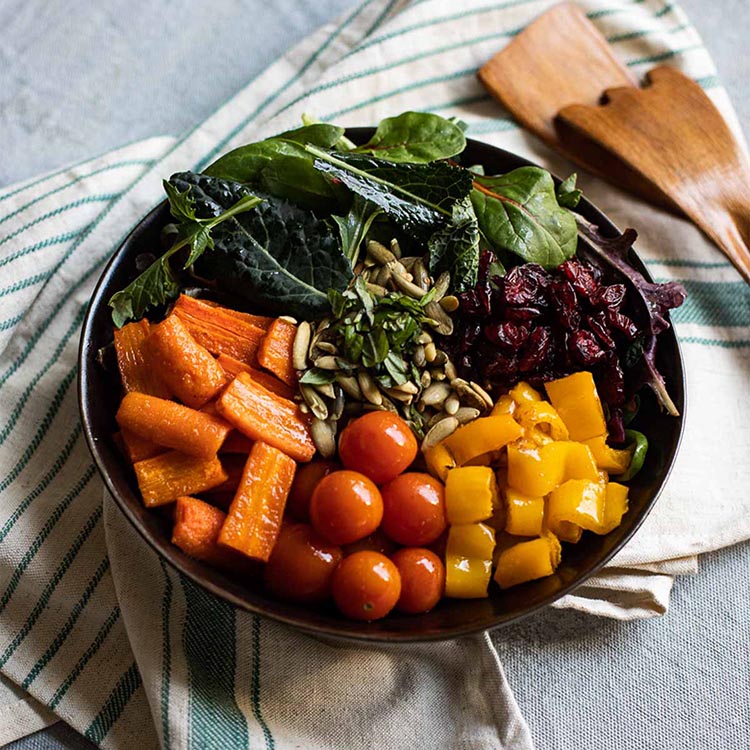 Print Recipe
SUMMER SALADS
Looking for a variety of summer salads for everyday in this hot season? Check out this collection of delicious homemade salads from a French potato salad and a healthy pea pasta salad, to a roasted cumin salad and a mediterranean quinoa salad everyone will love.
Ingredients
1

tablespoon

whole grain mustard

3

tablespoons

olive oil

1

teaspoon

lemon juice

½

teaspoon

white wine vinegar

½

teaspoon

salt

¼

teaspoon

fresh pepper

½ – 1

teaspoon

sugar

optional
Instructions
Thoroughly combine mustard, oil, lemon juice, and vinegar. Season to taste with salt, pepper, and sugar.

Since mustard and vinegar are tangier, sugar is optional for a lighter flavor.

Store in refrigerator.
Nutrition
Calories:
101
kcal
|
Carbohydrates:
2
g
|
Protein:
0.2
g
|
Fat:
11
g
|
Saturated Fat:
1
g
|
Polyunsaturated Fat:
1
g
|
Monounsaturated Fat:
8
g
|
Sodium:
478
mg
|
Potassium:
7
mg
|
Fiber:
0.2
g
|
Sugar:
2
g
|
Vitamin A:
3
IU
|
Vitamin C:
1
mg
|
Calcium:
3
mg
|
Iron:
0.1
mg