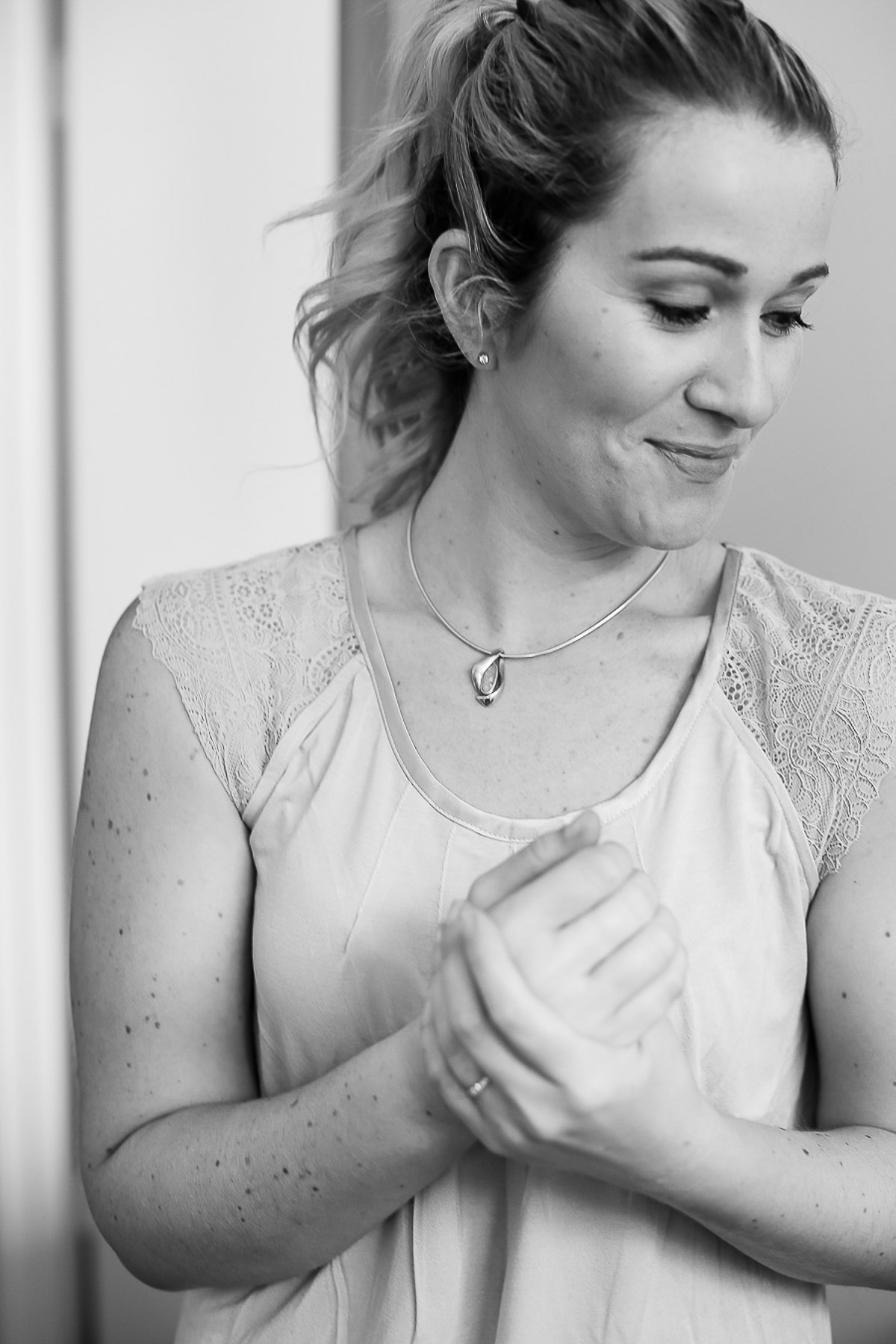 Took me long enough to get around to this refillable makeup brands and products post after my refillable makeup brands post, but we're finally here and I'm very excited about it.
I'm such a creature of habit that once I find a makeup or skincare product I love, I don't want to try others and so the idea of a refillable items is very intriguing. Saving that outer – often superficial – single-use packaging is the bees knees in my little world.
And while makeup recycling options do exist, they are few and far between. Not to mention, it's all just wasteful – regardless of if it can technically be recycled.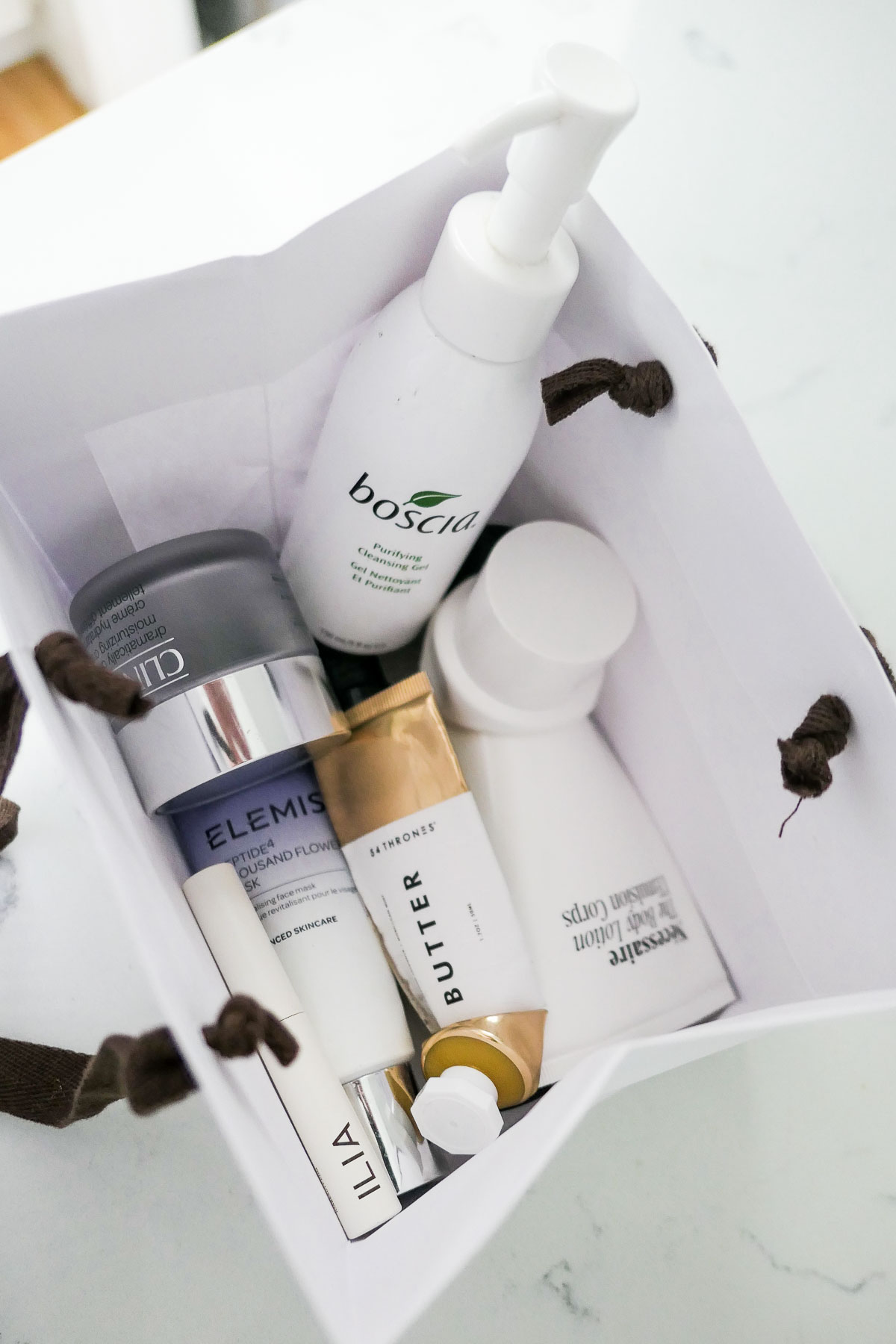 Refillable Skincare
So let's clear up a few things. First, the most-most sustainable skincare option is something that's made at home – if that's up your alley.
I did make my own face wash a few times with a recipe from Jlia Watkin's book and quite liked it.
But let's be real, I'm here for the luxurious magic of professional skincare and beauty brands. No shame!
The next most sustainable options is buying from a refill store. I have ABSOLUTELY done this. I've done body oil, body lotion, and various oils for my face. It's lovely.
But it doesn't quite give me that luxurious magic I mentioned above. And I want to look as pretty as I can – you know beyond trying to drink all the water and get enough sleep!
So, let's get to the refillable skincare that is along those lines of magical…
Paraben & Petroleum-free
Advanced Response Complex Cream
Refillable Jar made from Recyclable material
Sustainable Packaging
Moisturizing Mineral Sunscreen & Primer
Vegan, Sustainable Packaging
I've long been a fan of refillable pouches. I use a number of them for my few home cleaning products. They save packaging bulk and make life easier, avoiding orders to forget!
Cruelty-free, recyclable
Cruelty-free, recyclable
Many of my friends who are long time clean beauty aficionados swear by Tata Harper! She was one of the pioneers in the clean beauty world!
Ethically sourced, 100% Natural & Organic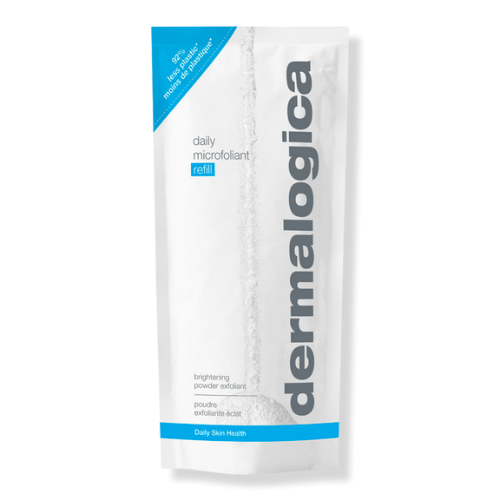 Daily Microfoliant Exfoliator Refill
Cruelty-free & Certified Vegan, FSC Certified
Founded by a fellow PhD, Dehiya is a Moroccan Beauty inspired brand. They offer a few refillable items, so check them all out (and fall in love)!
And, of course, the Dermalogica cult classic – the daily microfoliant also comes in a refill pouch. You just pop off the lid of the container – it's pretty easy!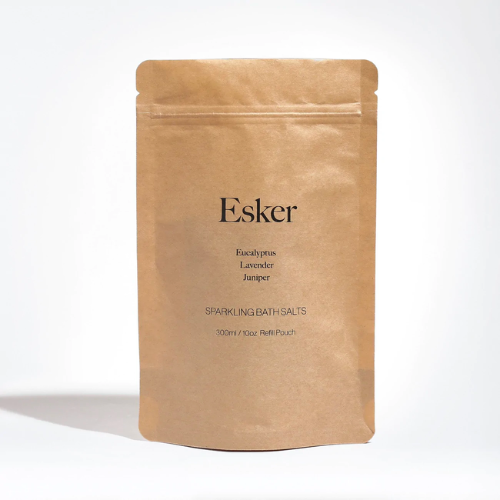 Sparkling Bath Salts Zero Waste Refill
Organic ingredients, Leaping Bunny Certified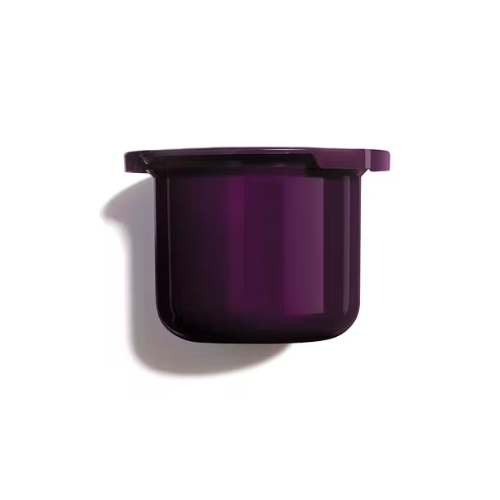 Premier Anti-Aging Refillable Moisturizer
1% for the Planet Member
Cruelty-free, Phthalate Free, Paraben Free
Zero-Waste & Plastic-Free
Indie Lee was one of the first clean beauty brands I ever tried and I really enjoy her products, so I'm excited to see some refillable options coming to the table!
Deodorant is a personal thing. My go to natural deodorant is Native, but if that brand doesn't work for you, definitely give this refillable deodorant a try! Bite first came of the scene for their refillable toothpaste tabs (see all my natural toothpaste reviews)!
BeautyCounter also offers a refillable, recyclable deodorant option in a few beautiful sounding scents!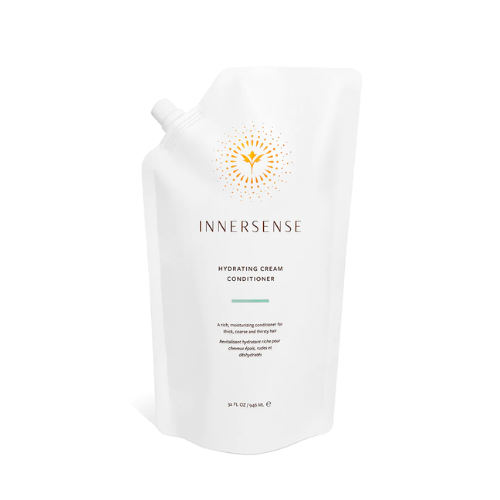 Sustainable Packaging
B-Corp, Vegan Certified
Since clean beauty is an important part of sustainable living (what we wash down the drain matters as much as what we put on our skin), be sure to check out these other clean beauty roundups:
Clean Beauty at Nordstrom
Clean Beauty at Sephora
Clean Beauty at Target
Clean Beauty at Walmart
Clean Beauty at ULTA
Common questions include do shampoo bars really work and how do you use them? What natural deodorant actually works? What's the best safety razor for women (and how to use them properly). And how to clean your makeup brushes (on the cheap and easy)!