Now that Halloween has passed, we're all starting to think (begrudgingly or not) about the holidays. Thinking about sustainable kids gift ideas is something I've been doing for a while. I'm not here to be a grinch, we still do Christmas with our little guy, but a few changes here and there can really start to make a difference each holiday season!
So before we get to the kids, I shared on Instagram our idea for limiting gifting at the holidays by opting to skip gifts in certain circles OR to group donate to a charity in lieu of gifts!
With fewer people on our list, it's easier to be more intentional about the gifts we do give and receive. It's a fabulous way to start having a more sustainable Christmas and holiday season!
When it comes to kids, everyone loves shopping for them – I've now learned this having a two year old! The thing is that while our families know we try to opt to fewer things, secondhand items, and sustainable made or created items, we do still get quite a bit (from my perspective).
With all this in mind, that means ours gifting to him is limited in terms of quantities and size of gifts – and that is JUST FINE!
Too many of us are teaching kids that bigger and more is the way to make each year better! Then they're inundated with too many things and so many of them really don't get enjoyed. That's silly in my book.
So here are a bunch of ideas for sustainable kids gift ideas as well as little tricks to avoid waste and to make the gift seem a little grander and greater than they might otherwise!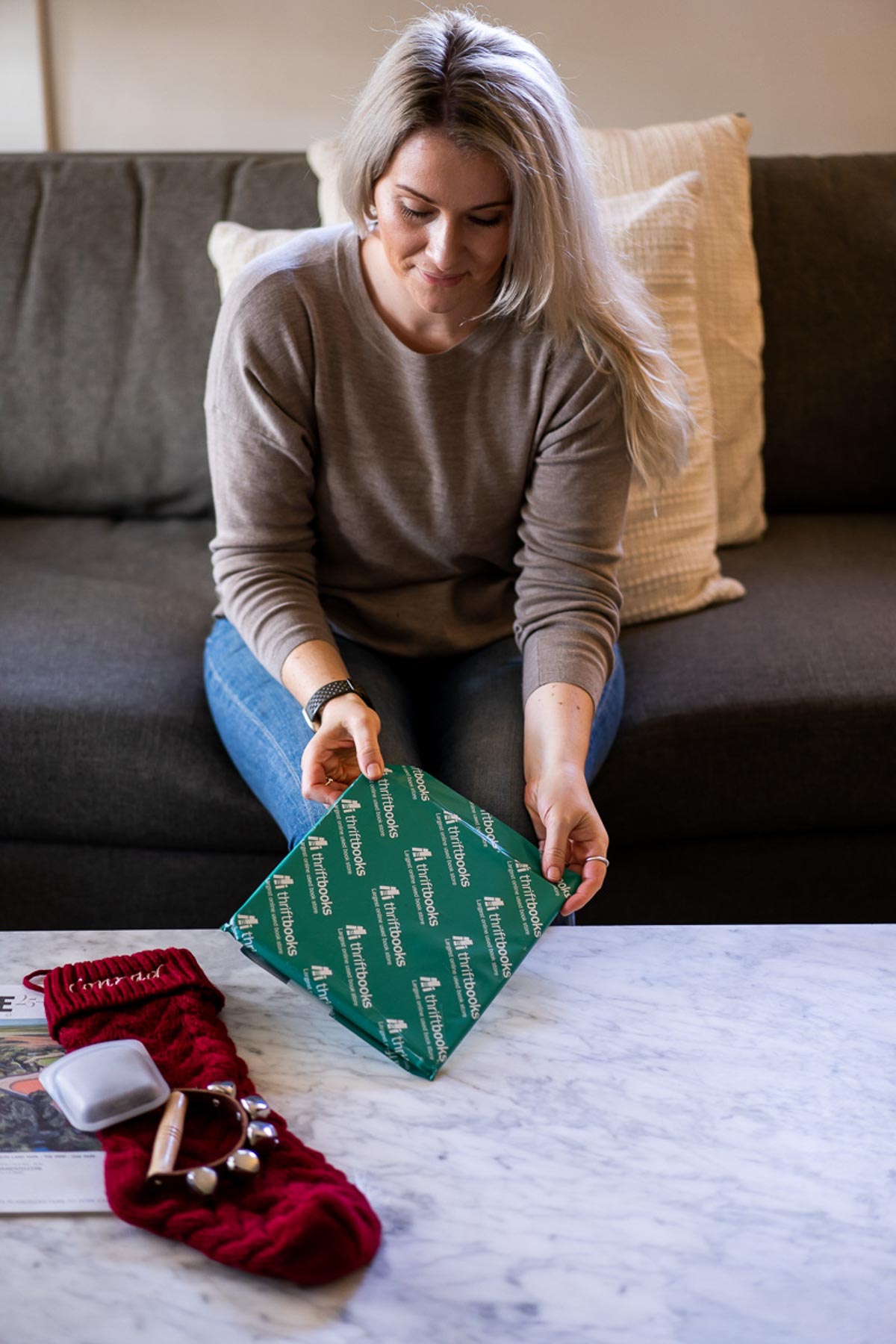 Sustainable Kids Gift Ideas for Christmas
Let's start with the idea that not everything has to be new and purchased! The idea of gifting is giving something someone will enjoy, so embrace secondhand and homemade.
There are a number of places to get things slightly used or even just pre-owned! Check out Facebook Marketplace, eBay, Next Door, and your local Buy Nothing groups (they have an app now)!
For little kiddos, small toys, puzzles, and games are items that are great for getting from these groups!
If you're crafty, you can also add in upcycled and DIY crafts. Who wouldn't love this DIY advent calendar made from leftover fabric or clothing scraps?!
Sustainable Stocking Stuffers for Kids
Ok. So there's a good chance another post is coming on this with specific ideas for items to buy, but before we get there…let's get creative!
My first ideas for homemade gifts for kids is actually just to put a favorite snack (my little guy's favorite are raisins) in our mini pocket stasher bags! I did technically buy the snack and the bags at one point, but it's no new money and he'll LOVE it just the same!
And if your family isn't into raisins with the same voracity as Con, use whatever you want! The idea is just to fill a space without having to buy new!
On the same token, you can play little games with your kiddos. Wrap up one of their toys they love. "How did that get in there?!" It's a fun way to "fill up" their stocking without having to buy more.
You can also stick in an item that's been forgotten (or more likely one that fell behind the dresser)! Oh my is kid life mind-boggling! hah.
Finally, if you find a pack of something – break it open and wrap up the pieces individually. Last year, I bought foam bath letters and numbers in a pack of 36. I busted that package open and wrapped 3 and 4 pieces together. Filled his little stocking right up with 8-10 gifts for the price of one!
Kids Sustainable Clothing & Shoes
It can't be helped, but shopping for kids clothes and shoes is fun. They're smaller and cute! Even I get sucked in and have to steer clear!
If you're looking to buy something for a kiddo's closet, try to buy secondhand or at least form companies doing better.
In general, I try to follow these shopping tips for kids clothes and shoes. If you're looking to buy new, try something (emphasis on things – not many things) from these kids clothing brands and stores and these sustainable kids shoe companies!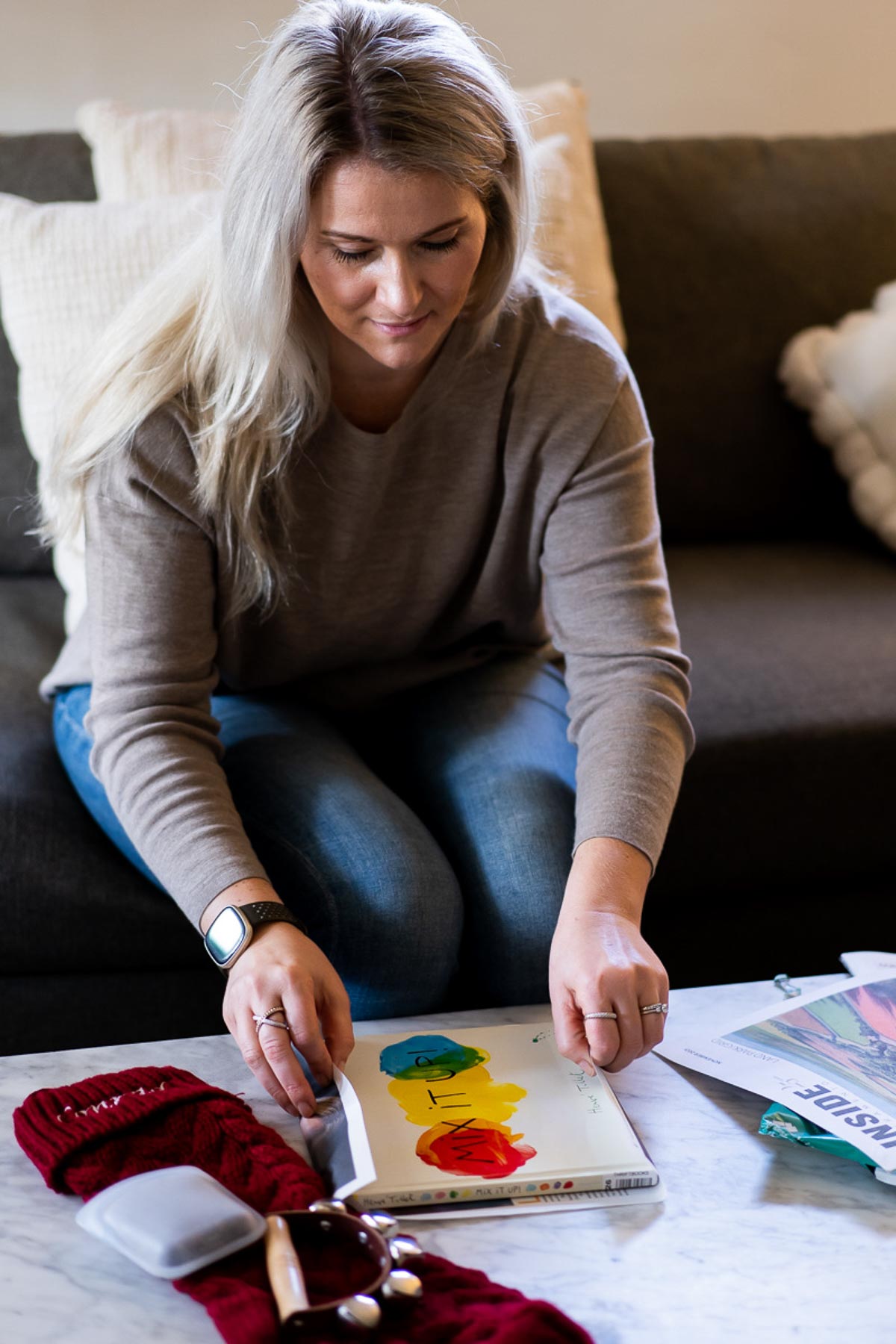 Sustainable Kids Gift Wrap
Since the shear number of gifts and stocking stuffers then need to be wrapped, think sustainably about gift wrap. Last year I did a combination of using up old wrapping paper and using magazine pages to wrap stockings for the whole family!
Who cares if it's a page out of Sunset Magazine and not Santa's elves on the paper? NOBODY! So start saving those magazines and use them for gift wrap!
Alternative Gifting Ideas
Finally, we use birthdays and Christmas to put money away for our kiddo's future. We opened a 529 account (a savings account for their post-High School life) and each holiday, we send money into here rather than buying a big gift.
Kids are often gifted enough toys and things from family that you can easily send your dollars here rather than there. Especially if kids are younger, they really don't know the difference between a $10 gift and a $50 gift.
Don't get into the habit of having to buy the biggest best gift under the tree just because you're the parent. Instead, give the long term gift of saving!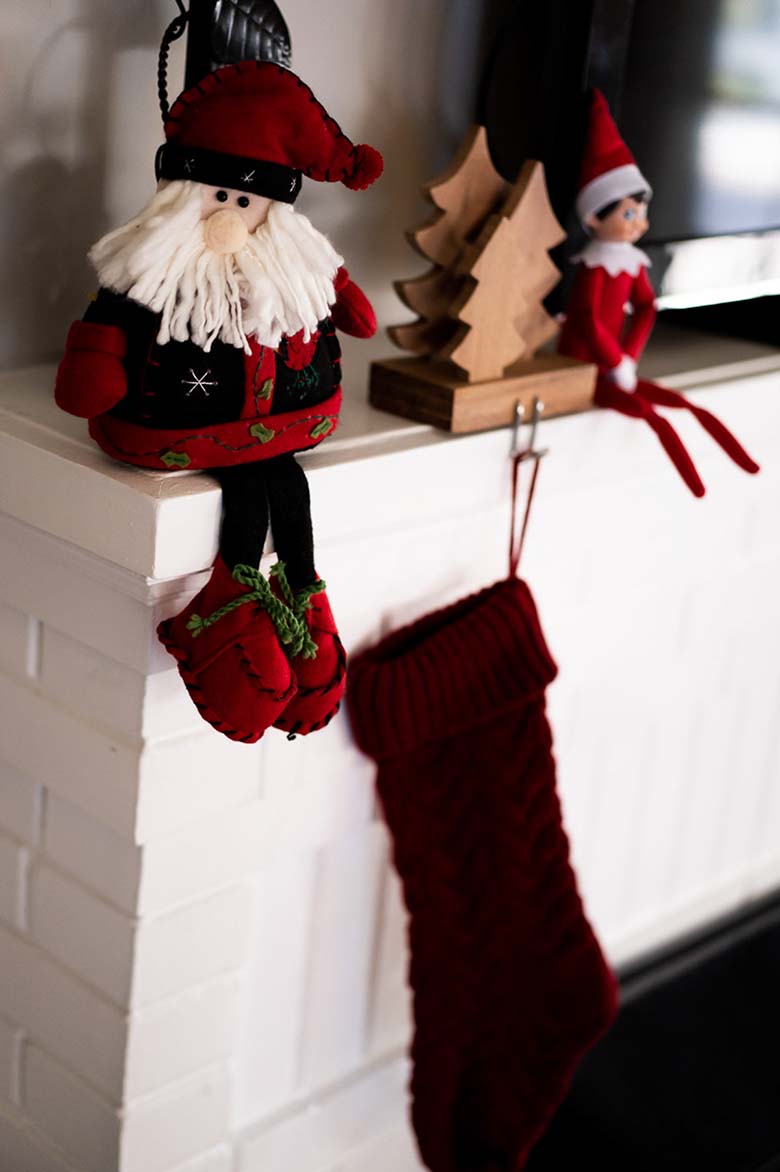 Gift Ideas for the Family
As I mentioned above, we still do gifting for our little guy and various members of our family. We just changed the stakes and enjoy each part a bit more!
Sustainable Holiday Season Tips
Stocking Stuffer Ideas for Women
Sustainable Gift Ideas for Everyone on You List